You've probably noticed pimped cars out and about before, right? You know the type: kitted out with nice wheels, a fantastic paint job, and a license plate that's out of the ordinary.
In the Philippines, license plates for cars are segregated into private, public, and official use. Vanity license plates, officially called Optional Motor Vehicle Special Plates (OMVSP), are also available to the general public.
Is getting a personalized plate number a good or bad idea? There is a cost to any vehicle owner who would like to get a vanity plate. So, before you get yourself a special license plate, consider its pros and cons.
Read more: How To Insure Your Souped-up Car
The Pros of Getting a Vanity Plate
1. Ideal for Personal or Business Branding
Vanity plates can be an investment if you use it to promote your brand. If you can get one that resembles your company name, then it will serve as a mobile advertisement for your business.
2. Great for Expressing Your Individuality
Want to add a personal touch to your ride? Installing a vanity plate is an option for some vehicle customization enthusiasts.
When you apply for a vanity plate, you'll get to choose the letters and digits you like to form something people will easily recognize. You can show your wit and humor, make a statement, or promote your advocacy through your personalized plate number.
3. Unique and Sophisticated Look for a Car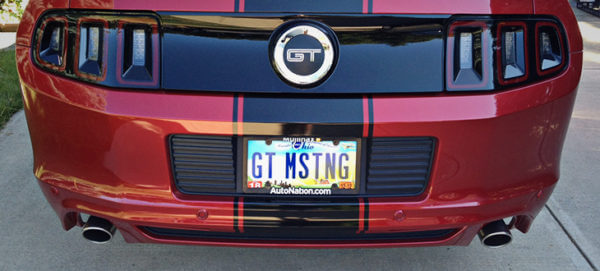 A vanity plate lets you customize your car a bit. Using a clever combination of letters and/or numbers, you can add a flair of sophistication and character to your ride without changing its look entirely.
4. Eligible for Most Vehicle Types
Whether your car is new or old, you can get a vanity plate from the LTO as long as it belongs to one of the following vehicle types:
Cars (compacts, sedans, etc.)
Sports utility vehicles (SUVs)
Vintage and collectors
Asian Utility Vehicles (AUVs)
Sports pick up
Read more: LTO Student Permit Guide: Requirements, Fees, and Application Process
The Cons of Getting a Vanity Plate
1. Regular LTO License Plate Still a Requirement
Even if you're getting a personalized plate number, you need to already register your car with the Land Transportation Office (LTO) and have a regularly issued license plate.
After which, you'll need to secure a form to request for a vanity plate. Once you've completed the form, you'll need to provide a photocopy of your vehicle's Certificate of Registration (CR) and a photocopy of the latest Official Receipt (OR) of its registration.
The application and requirements can be submitted at the MID-Computer section of the LTO's main office at East Avenue, Quezon City or at Regional District Offices nationwide.
Read more: List of LTO Branches in Metro Manila
2. Steep Price for a Custom Plate Number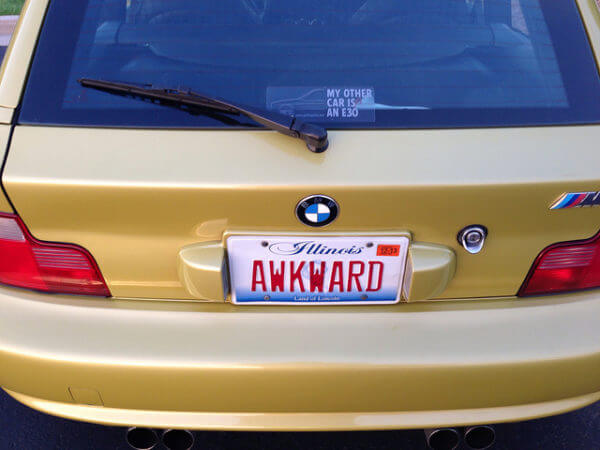 The cost of vanity is high, and that's especially true when it comes to getting a vanity plate. The cost of a personalized plate number is around 20 to 50 times as much as a regular LTO license plate.
Vanity plates come in two editions: the Premium Edition (168 AAA, 888 ARL, etc.) and Select Edition (GANDA, 1FOUR3, etc.). Premium Edition plates cost a hefty PHP 25,000, while Select Edition plates cost PHP 10,000.
If you want to reserve a particular combination for the vanity plate of your choosing, that'll cost PHP 1,000 reservation fee that's valid for 30 days.
3. Long Wait for LTO Vanity Plate Release
It takes about 15 working days for your plates to be ready—for Metro Manila, at least. Plates requested in provinces may take a little longer.
However, with the delays in releasing regular license plates plaguing the LTO, you'll have to wait for a long time before you can even request for a custom plate number.
LTO has temporarily suspended issuing vanity plates since December 2017, as the agency is still catching up on its license plate production backlog. The suspension has not been lifted yet (as of February 2019). LTO will make an announcement once vanity plates become available again.
Read More: LTO License Plate Release Updates for Car Owners
4. No Exemption from Number Coding
Having a vanity plate doesn't exempt you from the number coding scheme, as a custom plate number is simply for aesthetics.
According to the LTO, vehicle coding applies to the regular license plate number where the vanity plate is attached.
Read more: Vehicle Coding Exemptions in the Philippines That Motorists Should Know
Final Thoughts
What do you think about vanity plates? Is getting one a waste of money? Or is it a worthy investment? If you'll get one, what would you put on your LTO vanity plate? Share your thoughts in the comments section below!
Get a Free Car Insurance Quote!
Looking for car insurance? Below is a list of top car insurance companies and their features. Compare your options and get a free quote from Moneymax!
| | | | | | |
| --- | --- | --- | --- | --- | --- |
| Car Insurance Company | Maximum Total Sum Insured | CTPL Coverage | Own Damage & Theft Coverage | Acts of Nature Coverage | Death or Disablement Coverage |
| FPG Insurance | ₱4 million | ✔️ | ✔️ | ✔️ | |
| Malayan Insurance | ₱7.5 million | ✔️ | ✔️ | ✔️ | |
| The Mercantile Insurance Corporation | ₱5 million | | ✔️ | ✔️ | |
| OONA Insurance (formerly MAPFRE) | ₱5 million | ✔️ | ✔️ | ✔️ | ✔️ |
| PGA Insurance | ₱3 million | | | | ✔️ |
| SGI Philippines | ₱5 million | ✔️ | | ✔️ | ✔️ |
| Standard Insurance | ₱5 million | ✔️ | ✔️ | ✔️ | ✔️ |
| Stronghold Insurance | ₱3 million | | ✔️ | | |