Driving a car for the first time? You need a license to drive legally in the Philippines. But before qualifying for a driver's license, you must first apply for a student license at the Land Transportation Office (LTO). Here's an informative guide to help you with your LTO student permit application.
What is an

LTO Student Permit

?
An LTO student permit, sometimes called a student license or student driver permit, is an official document that authorizes the holder to drive a vehicle in the Philippines in the presence of someone with a professional or non-professional driver's license.
The student permit is valid for one year from the issue date, which is enough time to learn road traffic signs and rules, improve driving skills, and get ready for LTO driving exams (taken during a driver's license application). This document cannot be revised, modified, or renewed.
LTO Student Permit Requirements 2023
Qualifications
To qualify for a student permit, you need to meet the following conditions:
Filipino citizens: At least 16 years old

Foreign residents: At least 18 years old and living in the Philippines for at least one year, with proof of stay for at least six months

Physically and mentally fit to operate a vehicle

Can read and write in Filipino or English

Must have accomplished the LTO's 15-hour Theoretical Driving Course

No unsettled traffic violations

Must have a valid email address
Student License Requirements 2023
Now, prepare these requirements for a student license application:
Filled-out driver's license application form you can get from the LTO website

[1]

Electronically transmitted medical certificate issued by any LTO-accredited medical clinic and registered physician (

must include one photocopy of the original medical certificate)

Original and photocopy of birth certificate issued by the Philippine Statistics Authority (PSA)

For married women: PSA-issued marriage certificate

For applicants below 18 years old:

You must submit one parent or guardian's consent letter authorizing the applicant to apply for an LTO student permit

Additionally, submit one original and one photocopy of any valid government-issued ID of the parent or guardian, with photo and signature

One original and one photocopy of any government-issued ID with photo and signature of the applicant

Taxpayer's Identification Number (TIN), if applicable

One original and one photocopy of Certificate of Completion of the 15-hour Theoretical Driving Course (this should be electronically transmitted to the LTO by the accredited driving school, LTO DEC, or TESDA training center)

For foreigners, please provide the following:

One original and one photocopy of passport with entry date of at least one month and visa duration of six months from date of application

If born in the Philippines: one original and one photocopy of birth certificate authenticated by the PSA
You can also download this handy guide for easy reference: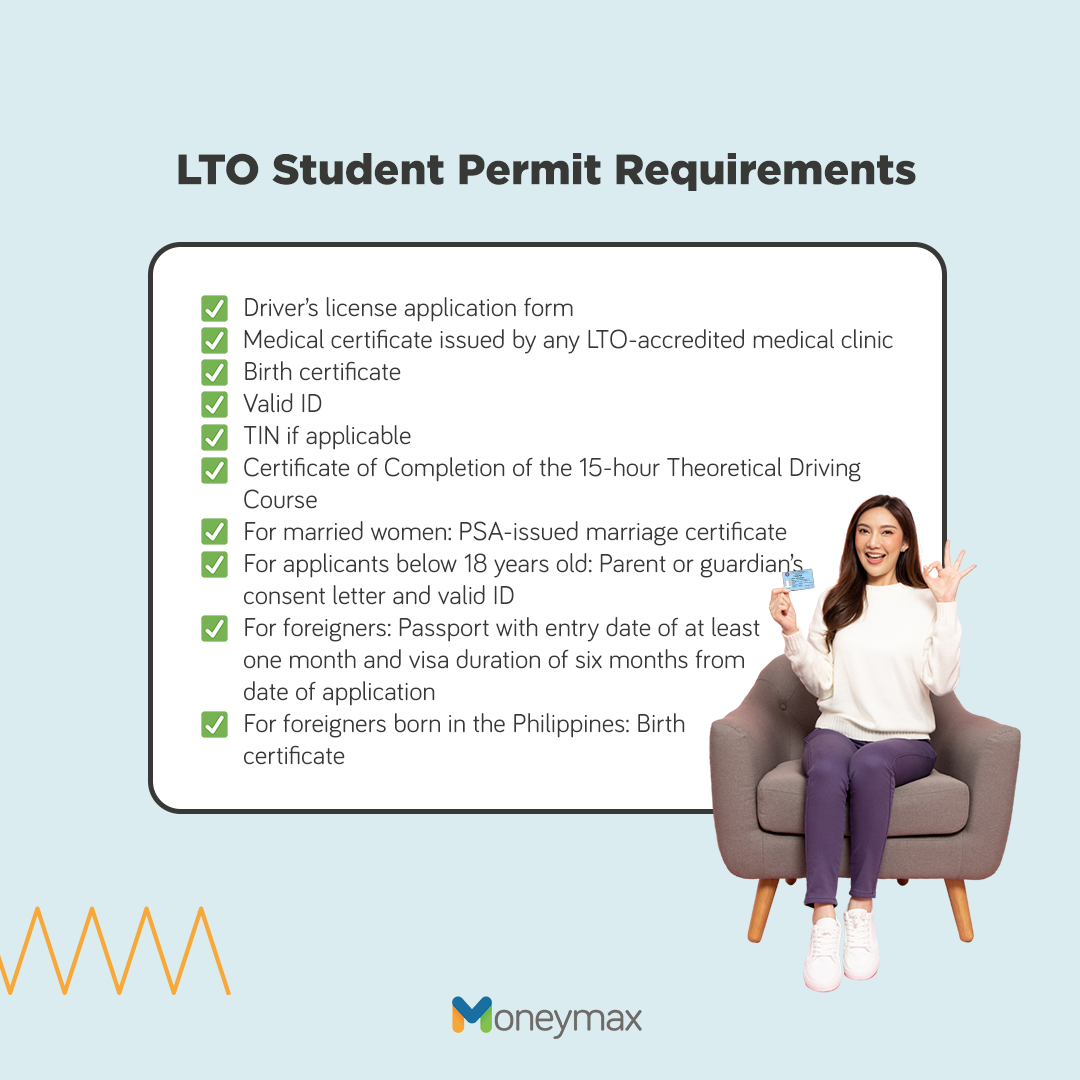 Note: Since January 2019, the LTO has required online submission of medical certificates for student permit and driver's license applications. But no need to worry about this. The clinic will be the one to transmit your medical exam results to the LTO IT system. The clinic will give you a hard copy of your medical certificate, which you must submit to the LTO for validation.
How to Get a Student License from the LTO
You need to take the mandatory 15-hour theoretical driving course to get started with your LTO student license application. You can take the course at any LTO Driver's Education Center for free.
If you have the extra funds, you can also take your TDC at your preferred LTO-accredited driving school for an additional fee. For instance, A-1 Driving School's online theoretical driving course already includes a certificate of completion and a driver's manual for the price of ₱2,300.
Take note that these sessions don't involve actual driving. Instead, they focus on the non-practical aspects like traffic laws, driving etiquette, and others.
LTO Student Permit Application

Steps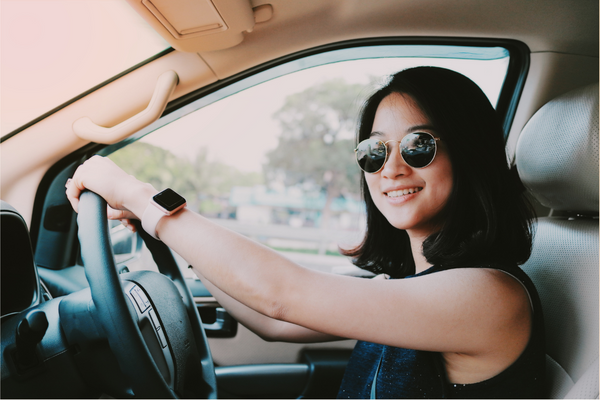 Visit any LTO licensing center or district/extension office (if you're in NCR, here's the list of LTO branches in Metro Manila

) and fill out the Application for Driver's License (ADL) form.

Proceed to the customer service window to get a number.

Submit the student license requirements once they call your number. The receiving personnel will check if they're complete and then turn over your documents to an evaluator who will assess your qualifications. If you're qualified, your application will be encoded in the LTO system and forwarded to the approving officer.

After your application is approved, your name will be called for photo and signature taking.

Pay the fees for your student license application at the cashier. Keep the official receipt issued to you.

Proceed to the Releasing counter and present your receipt to claim your student permit card. You'll also be issued an LTO driving exam reviewer for driver's license issuance.

Write your name and sign the release form.
You can apply for a non-professional driver's license one month after getting a student permit. If you want to get a professional driver's license, you can do so after at least six months of having a student license.

LTO Online Application for Student Permit 2023
Students may apply for their LTO permit online via the LTO web portal. You can access the Land Transportation Management System (LTMS) public portal on desktop, mobile, and tablet.
How to Apply for an LTO Student Permit Online
Follow the steps on LTO student permit online appointment this 2023 to save yourself the hassle.
Visit https://portal.lto.gov.ph and click Register Now if you don't have an account. Click Log In

if you've already registered on the site.

Read the Terms of Agreement, then click Yes, I accept. Encode the security code before proceeding to the next step. Click Next

on the lower right-hand corner of the page when you're done.

Choose your registration type. Select Enroll as an Individual

and proceed to the registration form.

You'll be asked if you have an existing driver's license. Select No as you're applying for a student permit. (If you have a current

driver's license, you'll need to enter your driver's license number, its expiry date, and your answer to the security question.

Next, provide your personal information, including your email address, date of birth, mother's maiden name, and contact details.

Check your email and click the verification link. Make sure to verify your email within 24 hours. Otherwise, your account will be automatically deleted.

After verification, create a secure password (at least eight

characters, alphanumeric, with uppercase and lowercase letters).

Now, sign in to your account using your login details.

Click Licensing

on your dashboard and complete your online application form.

On the service list, select 'Student's License' under the type of service.

Complete your LTO student permit application form

by filling in your desired application schedule and preferred LTO office. You can also submit your medical certificate and process payments using the LTO website.
Tips for Student Permit Applicants and Holders
Keep these tips in mind to avoid any hassle when applying for a student permit and driving as a student license holder.
1. Undergo Medical Exam at an LTO-Accredited Clinic
A medical certificate is one of the requirements for a student license application. It will serve as proof of your physical and mental fitness to drive. If you have a particular health condition that will affect your driving capability, the doctor will indicate it in the medical certificate.
However, the LTO accepts only medical certificates issued by its accredited clinics and registered physicians. You can find LTO-accredited clinics near the LTO office, so don't waste your time and money getting a medical certificate from a non-accredited clinic and doctor.
2. Bring Enough Cash for the Medical Exam and Student License Fee
The cost of getting a student permit includes not just the student license fee. You also have to factor in the medical exam cost, which ranges from ₱350 to ₱500. To be on the safe side, bring extra cash with you so you have more than enough to cover these LTO fees.
You can use your HMO or health card to cover the cost to save money on the medical exam fee.
3. Apply for a Driver's License Before Your Student Permit Expires
The LTO doesn't accept expired student permits from driver's license applicants. To get a driver's license, you must submit your student permit before its one-year validity period ends.
Remember: You can apply for a non-professional license one month to a year after your student permit issue date. For a professional license, you can apply between six months to a year after they issue your student permit.
4. Come Prepared
One thing you must know about how to get a student license is being early pays off. Some people arrive at LTO branches as early as 6 a.m. to queue.
But before you head to your preferred LTO branch, check its operating hours first, as they can change without notice. Wear proper clothing (office attire is a safe bet). Furthermore, bring a pen with you, so you don't have to borrow one, hold up the line, and cause a delay in your student permit processing.
5. Skip the Fixers
It's tempting just to pay someone to take care of your LTO student permit appointment. But aside from it being illegal, you can save a great deal of money if you prepare and plan for your student permit application. You can also learn from the whole experience, from preparing the requirements and going to an LTO branch to completing the steps.
Read more: Say No to Driver's License Assistance from Fixers―Do These Instead
LTO Student Permit

FAQs
1. What is the difference between a student permit and a driver's license?
The student license is different from professional and non-professional driver's licenses. It's issued to first-time drivers, allowing them to learn and practice driving with the guidance of a qualified licensed driver before they can get a driver's license.
In contrast, the LTO issues non-professional driver's licenses to those who will drive a vehicle with a gross weight of less than or equal to 4,500 kg. Professional driver's license holders are authorized to drive heavier and bigger vehicles.
2. Is the LTO student permit a valid ID?
Strictly speaking, the student permit is only temporary and is not meant to be a valid identification number for different government offices and bank transactions.
3.

How much is the LTO student permit

?
Wondering how much a student license is in 2023? The total cost of a student permit application is ₱317.63, consisting of these fees:
Student permit fee: ₱150

Application fee: ₱

100

Computer fee: ₱

67.63
4. What government IDs are accepted for LTO student permit

applications

?
Here's a comprehensive list of government IDs that you can use to apply for an LTO student permit:
Philippine Identification (Phil ID) Card

Passport

Social Security System (SSS) Card

UMID Card

PhilHealth ID

TIN Card

Postal ID, Voter's ID, Barangay ID

Professional Regulation Commission (PRC) ID

Senior Citizen ID, OFW ID, Overseas Workers Welfare Administration (OWWA) ID

National Council of Disabled Affairs (NCDA) ID

Solo Parent ID

Voter's Certification

Government Services and Insurance System (GSIS) e-Card

Seaman's Book

Government-Owned and/or Controlled Corporations (GOCC) ID

Home Development Mutual Fund (HDMF) ID

Department of Social Welfare and Development (DSWD) Certification

Integrated Bar of the Philippines (IBP) ID
5. What is the validity of the LTO student permit?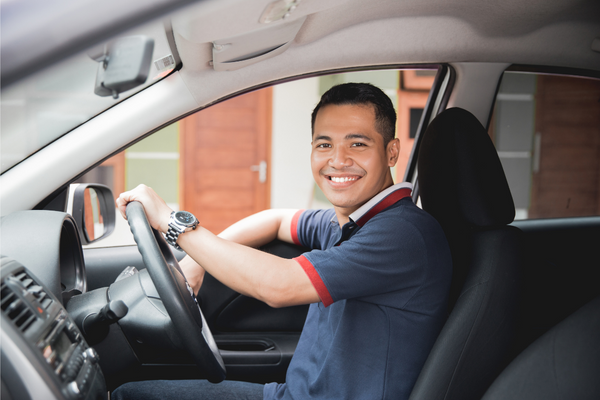 The student permit is valid for one year from the date of issuance. After that, you can no longer use the permit to accomplish the practical driving course. If you complete the driving course within the validity period, you may already apply for a non-professional driver's license.
6. Can I renew my LTO student permit?
Yes, you can renew your expired LTO student permit. Here's how:
Fill out the Application for Permits and License (APL) e-Form.

Submit a copy of your student driver's permit.

Electronically submit your medical certificate from any LTO-accredited medical clinic. You must issue one original and one photocopy of the medical certificate.
7. Can I drive with a student permit only?
Student drivers are required by law to be accompanied by a licensed driver when driving a vehicle. It means you can't drive alone if you have a student permit only. The LTO fine is ₱3,000 for those who violate this rule.
8. I've never enrolled in a formal driving school, but I know how to drive. Should I still get an LTO student permit?
Yes. But you'll need to present your Theoretical Driving Course Certificate before you can apply for and be issued a student permit.
You must complete the 15-hour course at any LTO Driver's Education Center or LTO-accredited driving school to get your certificate. Once you start with the course, you must finish it within a two-year period.
9. Until when can I use my TDC certificate to apply for my student permit?
Your TDC certificate has no expiration date, so you can use it anytime to apply for your student permit.
10. Can I use my TDC Certificate to apply for a student permit at any LTO branch of my choice?
Yes. If you took your Theoretical Driving Course at an LTO Driver's Education Center or accredited driving school, it will be honored at any LTO branch in the Philippines.
For example, you completed your TDC in Manila and will apply for a student permit in Cebu. Your TDC Certificate of Completion will be honored at any LTO branch in Cebu.
Final Thoughts
Getting your driver's license is an exciting milestone, so make sure you do it right to avoid delays and hassles. As such, securing an LTO student permit is the first necessary step to your driver's license application. Read up and take your driver's education seriously so you can move on to becoming a full-fledged driver.
Get a Free Car Insurance Quote!
Looking for car insurance? Below is a list of top car insurance companies and their features. Compare your options and get a free quote from Moneymax!
| | | | | |
| --- | --- | --- | --- | --- |
| Car Insurance Company | Maximum Total Sum Insured | Overnight Accommodation | Towing Services | Vehicle Removal Crane Services |
| SGI Philippines | ₱5 million | Up to ₱2,000 | Up to ₱5,000 | ₱10,000 |
| Malayan Insurance | ₱7.5 million | Up to ₱1,000 | Up to ₱4,000 | Up to ₱8,000 |
| Mercantile Insurance | ₱5 million | Up to ₱2,000 | Up to ₱5,000 | Up to ₱10,000 |
| OONA Insurance (formerly MAPFRE) | ₱5 million | Up to ₱3,000 | Up to ₱5,000 | Up to ₱10,000 |
| Stronghold Insurance | ₱3 million | N/A | N/A | N/A |
| Prudential Guarantee | ₱3 million | Up to ₱2,000 | Up to ₱5,500 | Up to ₱15,000 |
Source: [1] Forms Pages from LTO