The Unified Vehicular Volume Reduction Program (UVVRP), more popularly known as the number coding scheme, is the government's traffic-decongestion system meant to make our lives easier by reducing the number of vehicles on the road.
On weekdays, the vehicle coding scheme bans both private and public utility vehicles (PUVs) whose license plates end with certain numbers (1 and 2 on Mondays, 3 and 4 on Tuesdays, and so on) from plying major roads in Metro Manila from 7 am to 8 pm.
But for the skeptic Pinoy motorists, the number coding scheme is more of a hassle than a solution. On days when you can't drive your car due to coding, you have no choice but to use public transportation. Others buy a second vehicle, which makes the UVVRP less effective in solving the traffic problem.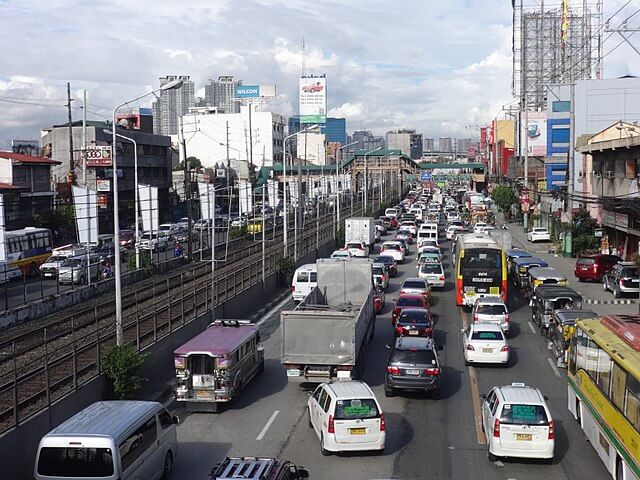 Frustrated with the number coding scheme? Know that there are days and conditions when it isn't implemented. The UVVRP doesn't take effect on weekends, holidays, and special cases such as transport strikes and elections.
Also, the coding scheme doesn't affect certain vehicles. MMDA traffic enforcers can't apprehend you if your car is exempted from the coding scheme. You can earn the vehicle coding exemption either automatically or by applying for it and getting an approval from the MMDA.
Automatic Coding Exemptions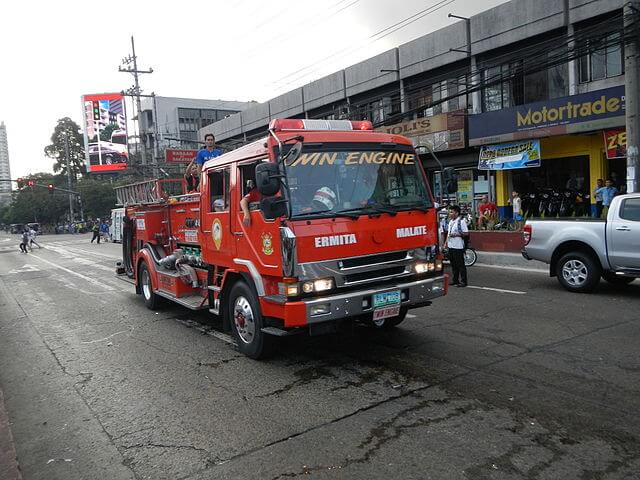 Automatically exempted from the number coding scheme are vehicles used for emergencies and government functions. If you're driving a vehicle under one of the following conditions, you don't need to apply for a coding exemption.
Motorcycles
Vehicles transporting people who need urgent medical attention
Fire trucks and ambulances, including privately owned units with proper marking
Vehicles used by doctors responding to medical emergencies (Doctors must present their PRC ID in case an MMDA traffic enforcer flags them down.)
Vehicles delivering relief goods to calamity-stricken areas
MMDA-accredited tow trucks
Police patrol cars and military vehicles with permanent markings identifying the vehicles as such
Vehicles used for emergencies or military relief directed by a government authority or medical practitioner
Government vehicles with government plates or LTO stickers indicating the name of the government office
Vehicles used by foreign diplomats with diplomatic plates
Official and marked media vehicles
Read more:
Location-Specific Coding Exemptions
Some local government units implement additional exemptions exclusively in their own areas. If you usually take shortcuts in these places, it pays to know if your vehicle is allowed during coding days.
Cavite - PUVs, school buses, and vehicles with PEZA (Philippine Economic Zone Authority) registration stickers
Manila - Vehicles used by senior citizens (Applies only to seniors who are residents of Manila)
Makati City - Vehicles with senior citizens as drivers or passengers (Applies only to senior residents of Makati with a BLU card.)
Pasay City - Vehicles plying the coding-free roads leading to NAIA: Ninoy Aquino Avenue, MIA Road, Airport Road, Sales Road, Domestic Road, and some parts of Gil Puyat Avenue.
Pasig City - Vehicles with four passengers including the driver (This Odd-Even Traffic Scheme exemption aims to promote carpooling in the city.)
Quezon City - Vehicles that use alternative fuels (Owners need to apply for a coding exemption from the city hall.)
Meanwhile, these cities don't implement the vehicle coding scheme in their respective areas:
Marikina
Muntinlupa (except for Alabang-Zapote Road)
Navotas (except for R-10)
Taguig (except for C5, East Service Road, and Manuel L. Quezon Avenue)
Parañaque (except for San Antonio Avenue, Pres. Aguinaldo Street, and Dominique Savio Street, among others)
Application for Vehicle Coding Exemptions
Vehicles that carry people with special needs or perishable goods may be exempted from the number coding scheme. However, exemptions for these vehicles aren't automatic—their owners need to file an application at the MMDA. The government agency carefully evaluates each application to prevent too many exemptions from defeating the purpose of the coding scheme.
Who May Apply for a Coding Exemption?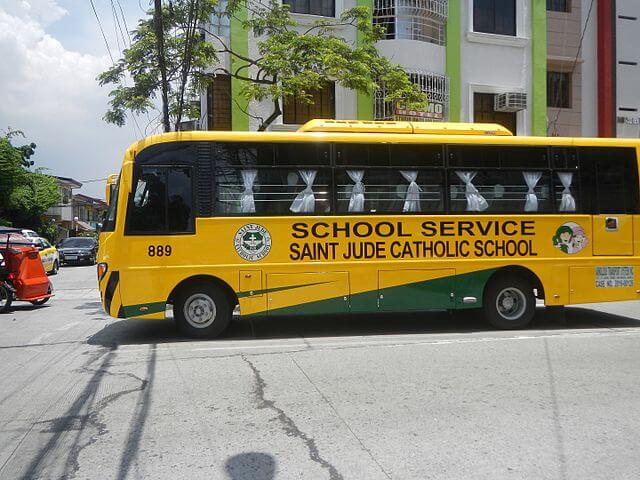 The MMDA accepts applications for coding exemptions for the following vehicles:
Vehicles used by persons with disability (PWDs)
School buses with LTO stickers and markings
Company shuttle services that transport employees for free and with LTO stickers and markings
Vehicles delivering perishable goods
Department of Tourism-accredited vehicles used for tourism purposes
Unmarked vehicles used by media practitioners
How to Apply for a Coding Exemption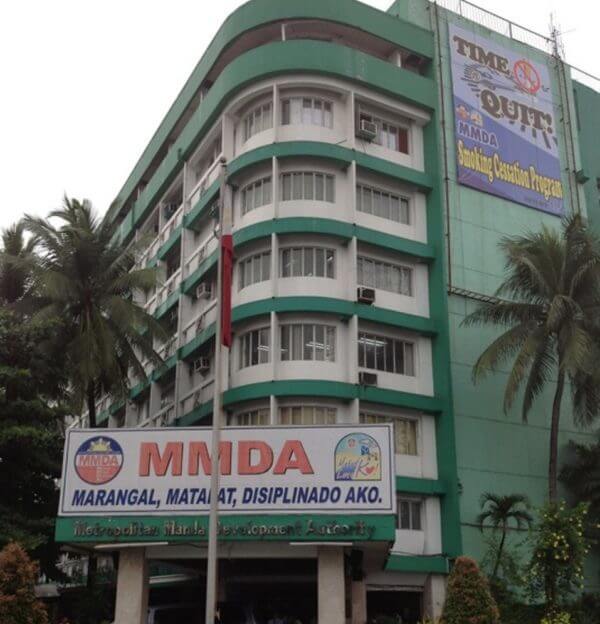 Here are the steps to applying for a MMDA coding exemption:
Write a letter of request for a coding exemption. Address the letter to the Office of the Chairman - MMDA.
Go to the MMDA office (EDSA corner Orense Street, Guadalupe, Makati City) to submit your request.
Submit a photocopy of your vehicle's OR/CR (Official Receipt/Certificate of Registration).
Pay the fee (PHP 300 for private vehicles or PHP 500 for commercial vehicles) at the Treasury Department located at the 6th floor of the MMDA building.
PWDs applying for coding exemptions need to submit these additional requirements:
Photocopy of PWD ID
Medical abstract (a summary of one's medical condition from a doctor proving eligibility as a PWD)
Certification from school (if enrolled in a special school)
Once the MMDA approves your application, it will issue a UVVRP Exemption Certificate that's valid until the end of the current year. Once your coding exemption expires, you'll need to re-apply.
Final Thoughts
Are you eligible for a vehicle coding exemption? You're lucky—but please don't abuse this privilege. For instance, the MMDA still bans coding-exempted vehicles from using EDSA. A doctor's vehicle is exempted from coding only when it rushes someone to the hospital—not when it's used for a non-emergency. Let's do our share in helping the government reduce traffic jams in Metro Manila.
Get a Free Car Insurance Quote!
Looking for car insurance? Below is a list of top car insurance companies and their features. Compare your options and get a free quote from Moneymax!
Car Insurance Company
Features
OONA Insurance (formerly MAPFRE)



10 years of casa eligibility
366 accredited repair shops
PHP 5,000,000 maximum total sum insured
Overnight accommodation - Yes, up to PHP 3,000
Towing - Yes, up to PHP 5,000
Vehicle removal crane services - Yes, up to PHP 10,000

Malayan Insurance



3 years of casa eligibility
58 casa repair shops
PHP 7,500,000 maximum total sum insured
Overnight accommodation - Yes, up to PHP 1,000
Towing - Yes, up to PHP 4,000
Vehicle removal crane services - Yes, up to PHP 8,000

Prudential Guarantee



10 years of casa eligibility
PHP 3,000,000 maximum total sum insured
Overnight accommodation - Yes, up to PHP 2,000
Towing - Yes, up to PHP 5,500
Vehicle removal crane services - Yes, up to PHP 15,000

SGI Philippines



5 years of casa eligibility
36 accredited repair shops
PHP 5,000,000 maximum total sum insured
Overnight accommodation - Yes, up to PHP 2,000
Towing amount - Yes, up to PHP 5,000
Vehicle removal crane services - PHP 10,000

Stronghold Insurance



10 years of casa eligibility
167 accredited repair shops
PHP 3,000,000 maximum total sum insured

The Mercantile Insurance Corporation



10 years of casa eligibility
77 accredited repair shops
PHP 5,000,000 maximum total sum insured
Overnight accommodation - Yes, up to PHP 2,000
Towing - Yes, up to PHP 5,000
Vehicle removal crane services - Yes, up to PHP 10,000