Bicycles have long been known as an alternative mode of transportation for Filipino commuters. These two-wheelers are cheaper, more environment-friendly, and healthier to use than motor vehicles. But it's only now during the COVID-19 pandemic—when public transport is scarce—that bikes are being used by more people to go to work or run errands.
If you're starting to bike around the city, arm yourself with knowledge about where to score cheap finds and how to bike safely. Here's a beginner's quick guide to biking in Manila.
Where to Buy a Bike in Metro Manila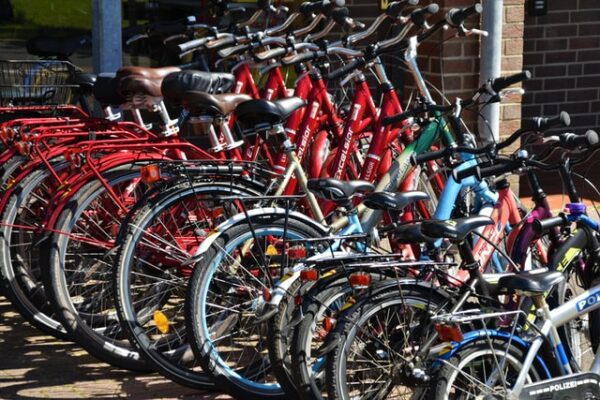 Bike prices in the Philippines have surged with the rise in demand for bicycles during the COVID-19 pandemic. Thinking of buying a bike? To save money, find stores that sell cheap bikes, or at least ones that are reasonably priced.
Here are some of the most biker-recommended places where you can score a quality yet affordable bicycle.
Bike Shops in Cartimar and Quiapo
Cartimar in Pasay and Quiapo in Manila are usually the top-of-mind choices for low-priced bikes and bicycle parts.
If you leave within or near Cartimar, do your bike shopping along Leveriza Street, where you can find the largest and most popular stores for bikers: Paulina's, Ross, and VeloCity.
Will you be biking in Manila? Head over to Quiapo and go bargain hunting for bikes at stores like King's, Cycle Art, and Bisikleta Manila.
Japanese Surplus Shops
Is there a Japanese surplus store in your neighborhood? Chances are it carries an assortment of Japanese bikes at budget-friendly prices. Bike prices at Japanese surplus shops range from PHP 3,000 to PHP 10,000. You can even haggle with the vendor at a lower price.
Japanese surplus shops are scattered all over Metro Manila, so you won't be hard-pressed to find one near you.
Local Bike Shops
For first-time bikers, neighborhood local bike shops—especially in Marikina, Teacher's Village in Quezon City, and Pasong Tamo in Makati—are ideal for bike shopping.
Marikina is known as one of the most bike-friendly cities in Metro Manila, filled with many bike lanes and parking facilities. So it's no surprise that it's home to numerous bicycle stores along J.P. Rizal Street such as John Wilkie, Enso's, and LJ Bike Shop.
Maginhawa and Malingap Streets in Teacher's Village, QC are not only two of the most famous food destinations in the metro—but they're also a shopping haven for bikers. Some of the best-known bike shops in Teacher's Village include Glorious Ride and Dimple's (Carlito Gomez).
If you live or work in Makati, there are local bike shops along Chino Roces Avenue and Pasong Tamo Extension where you can shop for a new bicycle. Some of your options include Dan's, Papi's Ride, and Cycle Mart.
Online Bike Shops
Of course, bicycles are also sold over the internet. You can find bikes for sale on buy-and-sell websites like Lazada, Shopee, Carousell, and BiketradesPH. Some brick-and-mortar bicycle stores also sell through their own websites, so you might want to check them out first before visiting the physical shop.
Just be more careful when shopping for bikes online because you won't be able to check the fit and test drive the unit. Make sure to read reviews about the product and compare your options before you hit the Add to Cart button.
Buy-and-Sell Facebook Groups
Another place to find great deals on bikes online are Facebook groups whose members are bike enthusiasts, sellers, and buyers. The challenge, however, is to find a legitimate seller. The key is to join Facebook groups with a large membership base and a well-managed page, such as Bike Tiangge and Road Bike Pilipinas.
Bike Registration in the Philippines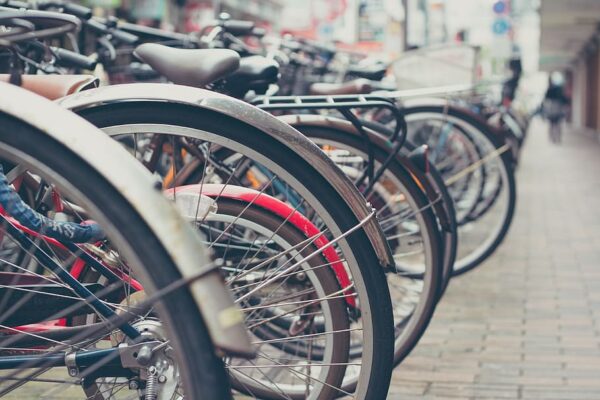 After you've bought a bike, you might want to know if you're required to register it. Actually, we don't have a national bicycle law yet that mandates bike registration for all bicycle owners in the Philippines.
However, bike registration might be mandatory in your area, depending on whether your local government unit (LGU) implements an ordinance requiring it.
For example, bike owners in Davao City are required to equip their rides with proper safety equipment such as lights, side mirrors, and reflectors. Bikers also have to attend an orientation on traffic regulation before they're allowed to register their bikes[1]. On top of that, bikers need to pay PHP 150 every year for the annual registration fee.
In Metro Manila, there is no rule yet regarding bike registration. But with the construction of protected bike lanes along EDSA[2] and as more bikes ply the roads, the government might consider requiring bike registration in the future. Having a database of registered bicycles make it easy for the government to monitor bikes that use the roads and ensure biker safety.
Related:
Tips to Practice Safe Biking in Manila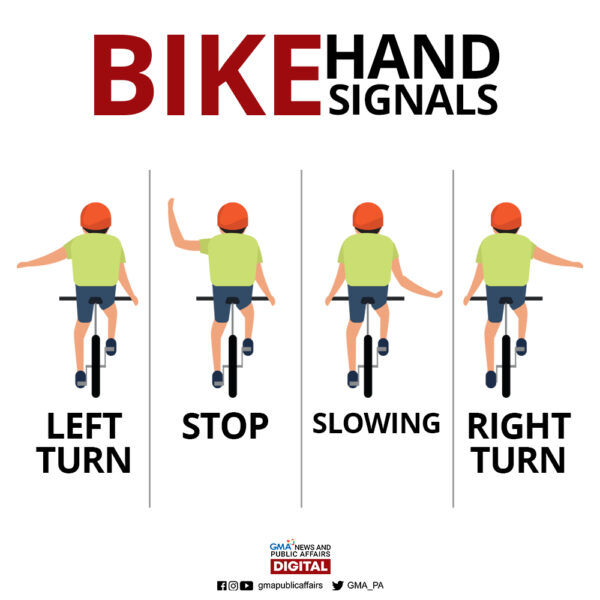 Be extra careful when biking around the urban jungle that is Metro Manila. So that you always stay safe on the road, keep in mind the following dos and don'ts before and during your trips.
Make sure you're physically fit to go biking. Biking in the rain or under the scorching heat of the sun may be dangerous if you have a serious medical condition.
Wear a properly fitted and adjusted bike helmet. Whether you're a beginner or pro, a helmet can be a lifesaver during a crash.
Inspect your bike before hitting the road. Make sure that the chain runs smoothly, the tires are properly inflated, the headlight and taillight are working, and the brakes are tight.
Be visible to drivers. Wear bright clothing. Put reflectors or reflective tape (available at online stores and hardware stores) on your bike's front and rear.
Stay in your lane. Avoid swerving or maneuvering between vehicles.
Be aware of your surroundings. Watch out for crossing pedestrians, potholes, manholes, rocks, car doors that might suddenly open, and other road hazards.
Follow traffic rules, traffic lights, traffic signs, and enforcers. Never counterflow. Give way to pedestrians, too.
Learn and use hand signals. Know the correct gestures to communicate with other drivers that you're turning or slowing down.
Listen to your body. If you start to feel dizzy or you're about to faint while biking, stop and take a rest.
Read more: Why You Need Motorcycle Insurance and How to Get it
Final Thoughts
Biking is becoming part of the new normal. If you'll be biking in Manila—with all its risks and hazards— make safety your priority so that you'll always come back home to your loved ones in one piece.
If you're looking for motor insurance, then your best option is to compare the insurances available and select the best one for you here at Moneymax.

Sources: