With the likes of LBC, GrabExpress, and Lalamove dominating the courier services market in the Philippines, there's another online delivery platform you might not have heard of—the Transportify app.
Transportify differentiates itself from other logistics companies with a broad selection of vehicles built for heavy-duty deliveries at affordable rates. Whether you're a small business owner who needs to deliver products to customers or someone moving to a new home, there's a suitable vehicle you can book through the Transportify app.
Here's everything you need to know about how to book Transportify services.
What is Transportify Philippines?
Transportify[1] is an app-based trucking logistics company that provides on-demand, same-day, and door-to-door pick-up and delivery services in Metro Manila and Luzon. Launched in the Philippines in 2016, Transportify also operates in Thailand and Indonesia under the Deliveree Group.
Transportify App Features
Through the Transportify web app or mobile app, individuals and businesses can book and manage deliveries of goods, cargo, merchandise, and more. Various features in the app make it easy and convenient for customers to do so.
👉 Real-Time Transportify Tracking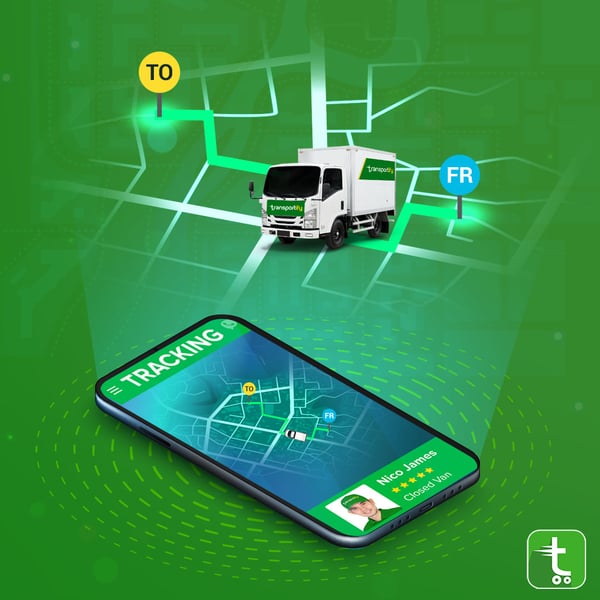 Using GPS technology, the app allows live tracking of the whereabouts of the vehicle they booked for delivery—from when the driver accepts the booking until the goods reach their destination. This Transportify tracking feature shows real-time ETAs (estimated time of arrival), so customers know when to expect the driver to arrive at their location for pickup and when the item will be delivered.
👉 Flexible Booking Schedules
You have three delivery scheduling options to choose from in the app. You can either book an immediate delivery or schedule it for later.
Quick - Request a delivery now or in the next hour.
Schedule - Pre-schedule your delivery for up to 14 days ahead.
Full day - Book a van or truck rental service at a fixed price for 10 hours in one day to destinations within the 40-km radius of your pickup address.
👉 Multiple Drop-Offs and Route Optimization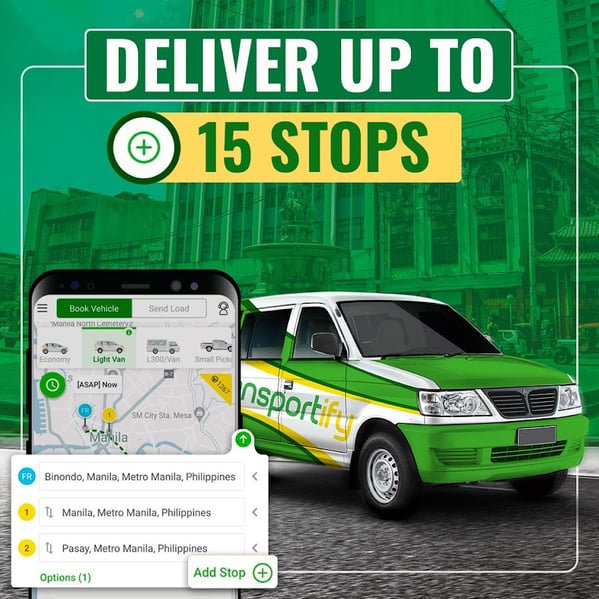 With the Transportify app, you can add up to 15 destinations to a single booking to maximize the delivery of goods to different places. There's also a route optimization feature that helps you reduce delivery costs and time by identifying the shortest route for delivery with multiple drop-offs.
👉 24/7 Live Customer Service
Transportify has a working in-app live chat feature that lets users ask questions, report issues or concerns, file a complaint, or cancel a booking and get immediate response and resolution with the help of an agent.
👉 Chat with Drivers
Once you've booked a delivery, you may call or chat with your driver and vice versa via the Transportify app.
Transportify Delivery Services in the Philippines

Specializing in cargo trucking service, Transportify has a wide selection of vehicle fleets to accommodate different delivery needs. Vehicle selection ranges from hatchbacks to 10-wheeler wing truck vans. There is no motorcycle option available on the app.
Here are the various vehicle types you can book through the Transportify app:
Sedan - This category includes hatchback-type vehicles as well. This is the most affordable vehicle type that Transportify offers. Common models include Toyota Vios and Mitsubishi Mirage.
Multi-Purpose Vehicle and Sport-Utility Vehicle - Common MPVs and SUVs on Transportify's platform include the Mitsubishi Adventure and Toyota Avanza.
Light Van - The van is slightly smaller than the L300. Vehicles include Toyota Innova, Suzuki APV, MulticabFB, HiluxFB, and L200FB.
L300 Van - This is the most common delivery van model on Transportify. However, aside from the L300, other models in this category include Toyota Hiace, Nissan Urvan, Hyundai H100, Kia2500, Foton Transvan/Tornado, and Isuzu Travis.
Small Pickup - Small pickups are commonly used for easier loading and unloading of tall or more "rugged" cargo. Usual vehicles include the Toyota Hilux and Nissan Navarra.
Closed Van - This is a light truck with an aluminum box cargo space. You can book two types:

Regular 2000kg
Extra Load 3000kg or Extra Load 4000kg

Open Truck - These trucks feature an open rear body for easy loading and unloading. Choose between three types:


Regular 14 ft (2000 kg)
10 ft (2000 kg)
18 ft (7000 kg)
21 ft (7000 kg)

6w Fwd Truck - Basically a larger version of the Closed Van truck, this truck can also carry more load. To book this option, you need to schedule it at least six hours in advance.
Wing Van - Wing Vans feature cargo boxes that open like large wings for quick loading and unloading. Here are your options:


Regular 10w (32ft, 12tons)
Extra Load (32ft, 15tons)
Extra Load (32ft, 20tons)
Extra Load (32ft, 25tons)
Extra Load (40ft, 28tons)

Mini Dump Truck - The Mini Dump Truck hauls materials and other items for small construction projects. It features a hydraulic system that tilts the rear of the truck for easy unloading. Book this service at least six hours in advance.
Note: Depending on their weight, some trucks are subject to "truck ban" restrictions, meaning they can only go on the road during certain hours of the day.
Transportify Delivery Add-On Services
When you book a Transportify vehicle for rent, these standard add-on services are provided for free:
Driver's fee
Fuel cost
*Loading of cargo at pick-up
*Unloading at every drop-off
24/7 customer service support for delivery fulfillment
One extra helper (for closed van, open truck, 6w Fwd truck, wing van, mini dump truck)
Transportify also offers other additional services for a fee. When booking through the app, for example, you may select Special Help or Extra Helper for assistance in loading and unloading heavy items.
*Note: Cargo loading and unloading services are limited to 15 meters from the vehicle.
Transportify COD and POD Return Services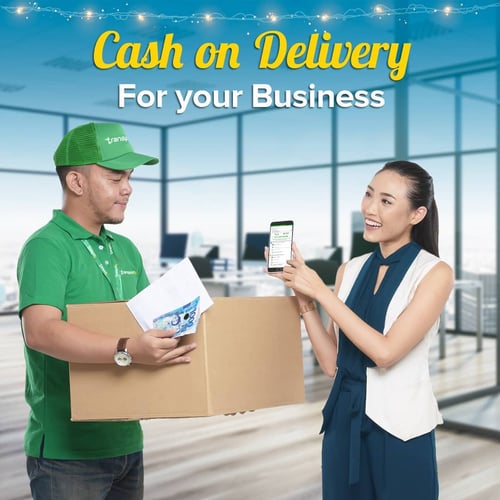 The Cash on Delivery (COD) and Proof of Delivery (POD) return services are offered exclusively to Transportify's Business Program clients.
With the Transportify COD service, the driver will collect cash or check payment from each customer upon delivery of the order and deposit it at the nearest remittance center. The amount will then be transferred to the client's account.
Meanwhile, through the Transportify POD return service, the client hands the delivery receipt to the driver upon pick-up, and the driver will have the receiver sign the receipt upon successful delivery. The client will receive a copy of the delivery receipt within seven days after booking.
How to Register and How to Book Transportify Services
How does Transportify work? Like other same-day delivery apps such as GrabExpress and Lalamove, basically. Just visit the Transportify web app or download the mobile app on your smartphone, create an account, log in to it, book a vehicle of your choice, and track its location until the delivery is completed.
Unlike LBC Express and J&T Express, there's no need to visit a branch to request delivery service. Everything is done in-app. You can book deliveries anytime, anywhere—even from the comfort of your home.
📌 How to Register for a Transportify Account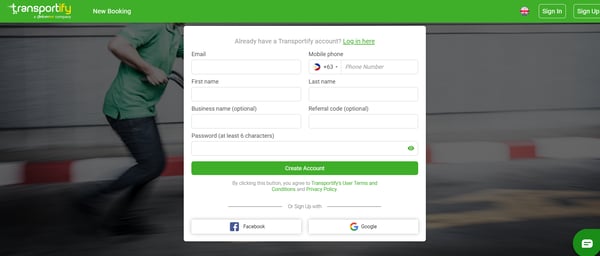 It's easy and quick to finish your Transportify registration. Here's how:
Go to the Transportify web app or download the mobile app via Google Play or App Store.[2]
Click the Sign Up button. On the mobile app, tap the three horizontal lines on the upper left corner of the screen to find the Sign Up button.
Fill out the online form and click the Create Account button. You can also sign up using your Facebook or Google account. Simply click the appropriate button.
📌 How to Book Transportify Services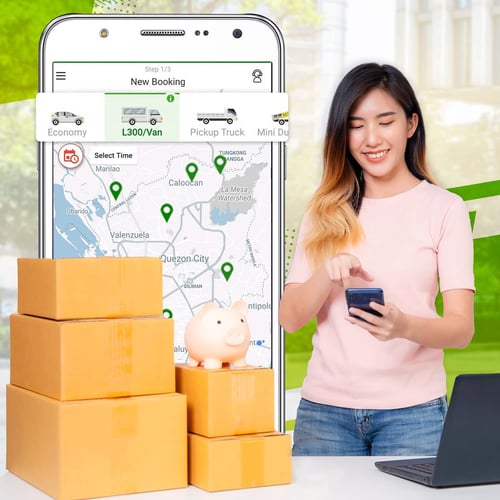 Access the Transportify app on your smartphone or desktop computer.
Log in to your account.
Select a vehicle type and delivery time (Quick/Schedule/Full Day).
Enter your pick-up and drop-off locations. Tap the Next button.
Select any additional service you want to avail of. Tap the Next button.
The price breakdown and delivery details will appear. If everything is good, tap the Confirm Booking button.
Once the app matches you with a nearby driver, you can use the Transportify tracking feature to monitor the driver's location. Usually, a driver arrives at the pick-up point within 60 to 75 minutes.
Transportify Rates in the Philippines
After learning how to book Transportify, you need to know its rates.[3] Here are tables showing Transportify rates for different services.
💸 Transportify Shipping Rates
| Vehicle Type | Weight Limit | Dimensions | Base Price (Metro Manila) |
| --- | --- | --- | --- |
| Sedan | 200 kg | 3.5 x 2 x 2.5 ft | ₱140 |
| MPV/SUV | 200 kg | 5 x 3.2 x 2.8 ft | ₱160 |
| Light Van | 600 kg | 5.5 x 3.8 x 3.8 ft | ₱250 |
| Small Pickup | 1,000 kg | 5 x 5 ft x open | ₱310 |
| L300/Van | 1,000 kg | 8 x 4.5 x 4.5 ft | ₱430 |
| Mini Dump Truck | 2,000 kg | 10 x 6 ft x open | ₱1,500 |
| Open Truck | 2,000 kg and 7,000 kg | 10 to 21 x 6 ft x open | ₱2,300 |
| Closed Van | 2,000 kg to 4,000 kg | 10 to 14 x 6 x 6 ft | ₱1,800 |
| 6w Fwd Truck | 7,000 kg | 18 x 6 x 7 ft | ₱4,850 |
| Wing Van | 12,000 kg to 28,000 kg | 32 to 40 x 7.8 x 7.8 ft | ₱7,500 |
💸 Transportify Rates for Extra Services
Vehicle Type
Extra Helper (Metro Manila)
Special Help (Metro Manila)
Additional Destination
Sedan
Starts at ₱200

Immediate and Scheduled: Starts at ₱60
Full Day: ₱200

Actual distance +
₱45 per
destination
MPV/SUV

L300/Van

Actual distance +
₱50 per
destination
Small Pickup
Actual distance +
₱40 per
destination
Light Van
Actual distance +
₱50 per
destination
Mini Dump Truck
N/A
N/A
Actual distance +
₱200 per
destination
Open Truck
₱450
Actual distance +
₱100 per
destination

Closed Van

Actual distance +
₱100 per
destination
6w Fwd Truck
Actual distance +
₱500 per
destination
Wing Van
Actual distance +
₱800 per
destination
💸 Transportify Extra Wait Time Fees
Transportify customers need to pay an extra wait time fee for every hour or half an hour beyond the standard waiting time. For bigger vehicles, the first 60 minutes of wait time is free. For lighter vehicles, the first 30 minutes of wait time is free.
| Vehicle Type | Extra Wait Time Fee |
| --- | --- |
| Light Van, L300/Van, Small Pickup, Closed Van, Open Truck (2,000 kg), and Mini Dump Truck | ₱200 per succeeding hour (or a portion thereof) beyond the free 60-minute wait time |
| Sedan and MPV/SUV | ₱50 per succeeding 30 minutes (or a portion thereof) |
📌 Transportify COD and POD Service Fees
Transportify Service
Service Fee
COD
2.50% of invoice + ₱80/booking
POD

1st-3rd drop-offs - ₱80 for

4th-10th drop-offs - ₱160

11th-15th drop-offs - ₱200
Read more related articles:
How to Book Transportify: FAQs
1. Does Transportify deliver on Sundays and holidays?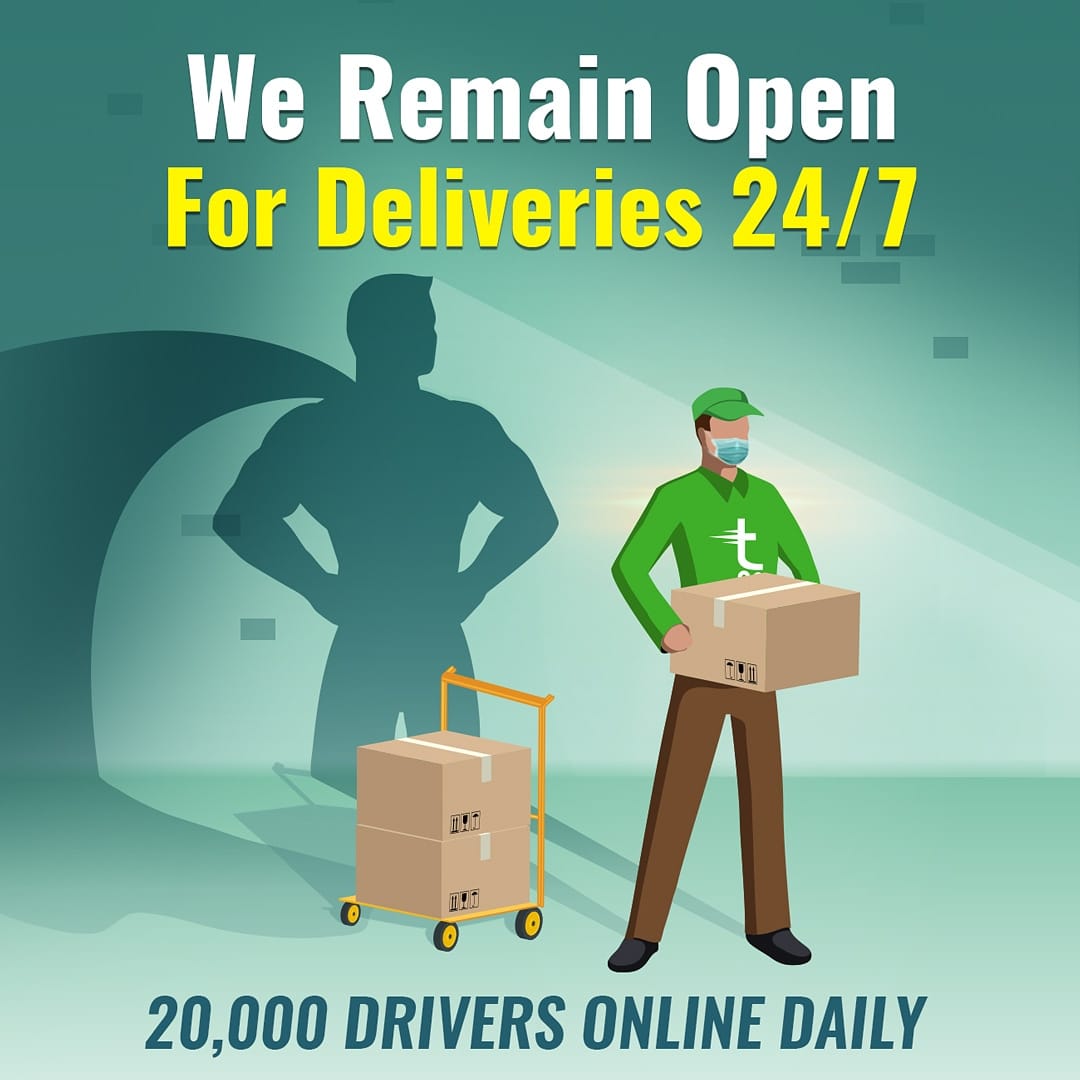 Yes. Transportify vehicles are available 24/7 for pick-up and delivery on weekends and even during the holidays.
2. Where does Transportify deliver?
Transportify delivers to and from Metro Manila and most cities and provinces all over Luzon. Transportify also offers interisland trucking services in Cebu, Davao, Cagayan De Oro, General Santos, Iloilo, Bocolod, Dumagueste, Tacloban, Mindoro, and more.
To know if Transportify supports pick-up and delivery to your required locations, use the Address Checker tool on its website.[4]
3. Transportify vs Lalamove: which is better?
The better courier service to use depends on the size and volume of goods you need to deliver.
For small items that can fit in a motorcycle, go for Lalamove or other couriers like GrabExpress, Angkas, and Borzo that offer delivery services via motorcycle. Transportify has no motorcycles in its vehicle fleet.
But for transporting larger and heavier cargo, Transportify is the better choice because of its selection of delivery vans and trucks. It also covers a wider service area (most of Luzon) than Lalamove, which delivers only within Metro Manila and nearby provinces.
When it comes to delivery fees and additional service fees, Transportify rates are generally cheaper than Lalamove rates.
Transportify also provides a better customer service experience across its different channels. There's a 24/7 in-app live chat feature you may use anytime you have a delivery issue. Its customer service team also responds to inquiries quickly on the Transportify Facebook page.
4. Can Transportify deliver pets?
No. Transportify does not allow the transporting of live animals such as pets (dogs, cats, birds, fish, etc.), pigs, and poultry that require a special type of delivery vehicle. The online delivery platform can accommodate only non-living things, including pet items like cages, carriers, and crates.
Other prohibited items you can't deliver via Transportify include cash (regardless of currency), flammable gas and fuels like LPG tanks, fake/counterfeit goods, counterfeit/unregistered medicines, and other illegal and dangerous items.
Final Thoughts
Now that you know what Transportify is and how to book Transportify, don't you think it's the perfect delivery platform for running a small business and lipat-bahay?
But, of course, to ensure that you're getting the best service and price, you should compare Transportify's rates and features versus those of other delivery service providers in the Philippines.

Sources: