"Ipa-LBC mo na 'yan!" LBC is such a household name synonymous with padala. It's one of the top-of-mind choices for shipping packages in the Philippines. When sending a balikbayan box to your loved ones, shipping goods to your customers, or receiving documents from government agencies, you've most likely used an LBC Express service at least once in your life.
If you need to know more about LBC services, then here's a quick guide for you.
What is LBC Express?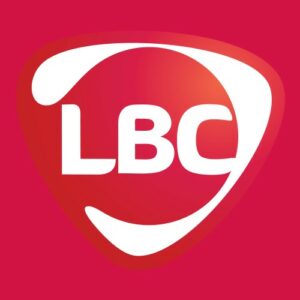 LBC Express[1] is the largest courier, cargo, logistics, and money remittance service company in the Philippines with over 1,400 branches nationwide. Established in 1945, LBC pioneered express delivery and cargo shipping, as well as 24-hour door-to-door delivery in the country.
Overview of LBC Services
LBC Philippines is well known as a package delivery service provider. Aside from shipping, it also provides a host of other services for individuals and businesses. Here's a quick look at the LBC Express services in the Philippines.
LBC Shipping Services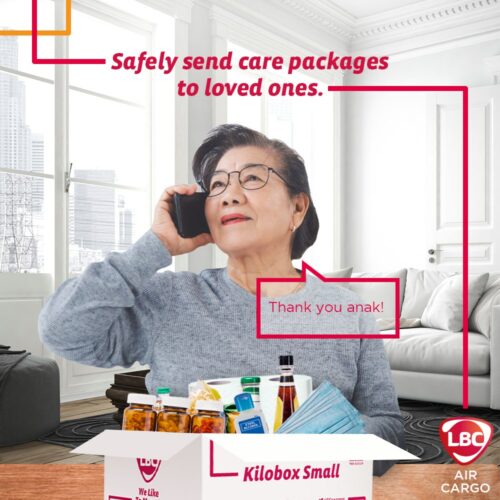 LBC's flagship product is its courier service, which allows customers to send and receive packages wherever they are in the country or even abroad. LBC ships goods via land, sea, and air.
Land freight services - Door-to-door delivery of documents (passports, visa, birth certificates and other PSA documents, photos, etc.), mails (birthday cards, Christmas cards, etc., packages (clothing, groceries, gadgets, etc.), and cargo (furniture, vehicles, machinery, produce, etc.).
Sea freight services - Cargo movement and delivery nationwide from the Philippines to abroad
Air freight services - Fastest and most secure way to ship documents, parcels, and goods nationwide and from the Philippines to abroad
LBC Remittance Services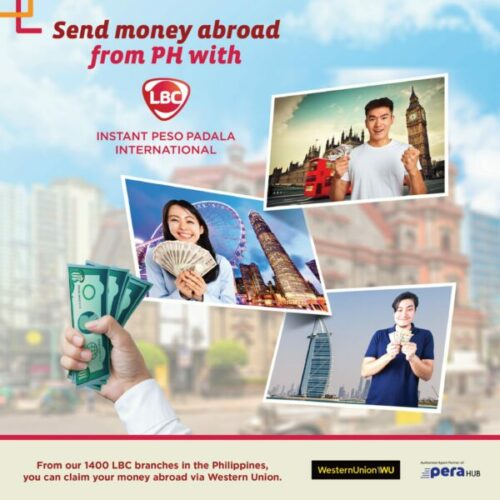 LBC Express also operates as a remittance center, providing an array of money transfer services catering to different needs.
Instant Peso Padala (IPP) - Send cash from any LBC branch to another and claim within minutes.
IPP Online - Send money through the LBC website 24/7 and claim at any LBC branch.
IPP International - Send money securely from the Philippines to overseas LBC remittance partners.
PesoPak Door to Door - Have LBC deliver cash straight to your recipient's home.
Remit to Account - Deposit cash to your bank account (for next-day crediting) without having to line up at the bank.
E-Commerce Fulfillment Services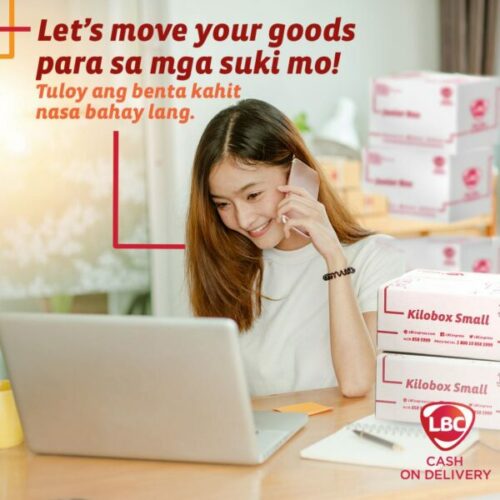 LBC provides online buyers and sellers with a range of e-commerce payment and delivery services.
Cash on Delivery - A fast, easy, and secure way for online sellers to send products and collect payments from customers nationwide
Cash on Pickup - Allows online buyers to claim and pay for their order at the nearest LBC branch
Paycollect - An easy and efficient way for online businesses to receive payments from customers by using LBC branches as collecting stations
Cross-border shipping - A cost-efficient and secure way to move shipments by land, sea, or air
Business Solutions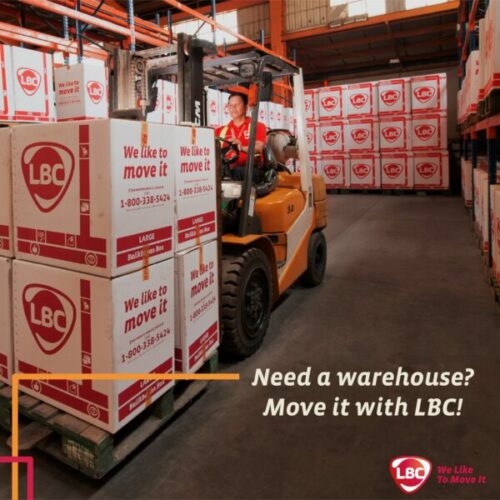 LBC Express offers logistics and supply chain services to companies in the Philippines.
Warehousing services - Storage, management, and movement of inventory for large and small businesses
Cold chain solutions - Temperature-controlled refrigerated trucking services distribution of frozen and chilled products
Non Vessel Operating Common Carrier (NVOCC) services - Cost-effective import and export services without the need to book the entire space on a ship for cargo delivery
Cross-Docking Services - Solutions for simplified warehousing and distribution, including loading and unloading, pallet breaking and repacking, export consolidation, and streamlined supply chain
Back to the main article: 20 Courier Services in the Philippines You Can Rely On
LBC Shipping Guide
What are the LBC Shipping Rates?

LBC Express rates for delivery services vary depending on these factors:
How the item will be shipped (by land/sea/domestic air/international air)
Whether the package is a document or cargo
Package size, weight, or volume
Declared value of the item
On top of the shipping fee, LBC charges a valuation fee for every delivery. The minimum valuation fee is PHP 15 for the first PHP 500 (declared value) and an additional PHP 5 for value exceeding PHP 500.
Check how much your LBC shipping will cost for a particular package by using the rate calculator[2] on the LBC Express website.
How to Ship Through LBC Express
If you opt to drop off a package for delivery at an LBC branch, you can book online for a quicker drop-off process. Online booking eliminates the need to fill out forms at the branch.
Here are the steps to process your shipment via LBC Online:
Create an LBC Online account by filling out the signup form at lbconline.lbcexpress.com/signup.
After signing up, log in to your account and book a delivery through the LBC Online booking page. If your drop-off transaction is successful, you'll receive a confirmation via LBC Online.
Pack the item properly, but don't seal it yet (The package will be inspected at the LBC branch before sealing it). Make sure it's labeled with your booking reference number.
Go to the nearest LBC Express branch within five business days after booking your shipment.
Proceed to the Express Lane and give your booking reference number and the parcel.
Pay the required fees and sign the receipt.

LBC Pick Up Guide
Got no time to drop off parcels at an LBC branch? You can arrange for someone to take your packages and bring them to LBC Express for delivery. LBC Express offers online sellers and busy people with an alternative to branch drop-off: the LBC pickup service.
What is LBC Pick Up?
LBC Pick Up is a service that allows you to ship items without having to bring them personally to an LBC branch. After booking a pick up online, an LBC Express rider will come to your place the next business day, pick up your parcel, and collect your payment. The package will then be turned over to LBC Express for delivery.
This LBC service is ideal for online sellers and anyone who need to send multiple packages often. Rather than make frequent trips to an LBC branch, it helps save time and energy when shipping goods without leaving home.
LBC Pick Up Rates
There's no fee for booking a rider pick up online. However, LBC charges a fee for the pick up service itself. Rates are based on the package size and weight, whether it will be shipped within the city or outside the city, and whether it will be delivered to the recipient's home or picked up at an LBC branch.
| Package Dimensions | Intra-City Shipping (Branch Pickup) | Intra-City Shipping (Home Delivery) | Inter-City Shipping (Branch Pickup) | Inter-City Shipping (Home Delivery) |
| --- | --- | --- | --- | --- |
| N-Pack Small - 14" x 9.5" (1 kg) | PHP 80 | PHP 120 | PHP 80 | PHP 150 |
| N-Pack Large - 18" x 12" (3 kg) | PHP 80 | PHP 160 | PHP 80 | PHP 190 |
| Kilo Box Small - 9" x 5" x 3" (3 kg) | PHP 80 | PHP 160 | PHP 80 | PHP 190 |
| Kilo Box Medium - 10.5" x 14" x 7" (5 kg) | PHP 220 | PHP 220 | PHP 345 | PHP 345 |
Note that the LBC Pick Up fees above are introductory rates and may change in the future.
As of this writing, you can also avail of the lowest rates of PHP 50 and PHP 75 for COP and COD respectively until October 31, 2021.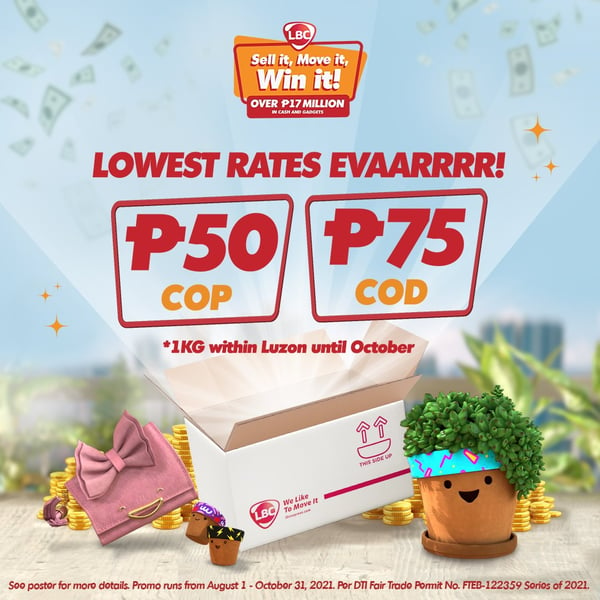 Where is the LBC Pick Up Service Available?
You can avail of the rider pick up service if you're located in any of the following pickup areas:
Metro Manila
Batangas
Benguet
Bukidnon
Bulacan
Cavite
Cebu
Davao del Sur
Iloilo
Laguna
Lanao del Norte
Leyte
Misamis Occidental
Misamis Oriental
Negros Occidental
Negros Oriental
Pampanga
Rizal
Sarangani
South Cotabato
Zamboanga del Sur
How to Book an LBC Pick Up Service
Visit the LBC Pick Up booking page (www.lbcexpress.com/online-booking).
Select your preferred pick up date and time.
Enter the required shipper and bank account details on the booking form.
Click the Submit button. You'll receive a booking confirmation and an LBC Online tracking number.
When the rider arrives at your location, put the item into the provided receptacle and then seal it and attach the airway bill (AWB). Lastly, give your package and payment to the rider.
Read more:
LBC Express FAQs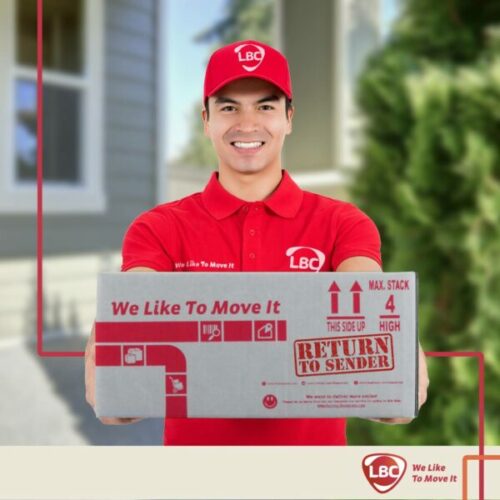 1. Where does LBC deliver?
LBC Express ships nationwide—from Batanes to Jolo—as well as overseas to 17 other countries.
2. How can I find an open LBC near me?
LBC has a branch finder on its website[3] that you can use to look for open branches in your location. Simply enter your city, municipality, or province, and the website will display a list of LBC Express branches, including the address and operating hours of each open branch.
If you're in a lockdown-affected area, you may search for your city, municipality, or province on the LBC Express website[3] to know where you can pick up your package.
3. Is LBC Express open on Sundays and holidays?
LBC operating hours on Sundays are from 8 a.m. to 5 p.m.
4. Is LBC Express open on holidays?
During holidays, only select LBC branches are open. To find out which branches are open on weekends and holidays, check the LBC branch schedule online[3].
5. Does LBC deliver on Sundays and holidays?
LBC delivers during holidays but not on Sundays. Delivery schedule is from Monday to Saturday from 8 a.m. to 7 p.m.
6. Can I send cellphone or laptop through LBC?
Yes, LBC allows the shipping of cellphones, laptops, tablets, and other gadgets. You can send practically everything, except for prohibited items such as cigarettes, liquor, and other illegal items.
7. How long does LBC take to deliver?
LBC delivery lead times vary between two days up to 30 days depending on the origin and destination of the package.
For example, if you'll be sending a package from and to anywhere in Metro Manila, LBC delivery may take three days. Delivery takes longer the farther the recipient's location from that of the sender's.
Also, expect some delays in receiving packages from LBC due to pandemic-related restrictions in certain areas. You may check the updated delivery lead times on the LBC website[4] or Facebook page.
8. How to track LBC Express delivery?
When your package is out for delivery, you'll receive a text notification about it together with a 12-digit LBC tracking number. To get real-time updates on the delivery status, go to the LBC Track & Trace page[5] and enter your tracking number.
If the results state the LBC tracking number is invalid, it means the LBC Express website is not yet updated. Visit the site on the next day and try tracking your package again.
9. Can I pick up my package from LBC Express?
Yes. If you'd rather claim your package than wait for delivery, you may do so at your preferred LBC branch at 10 a.m. the next day.
10. What are the LBC pera padala rates?
Here are the remittance fees for the different LBC money transfer services.
LBC Instant Peso Padala Rates
| Remittance Amounts (PHP) | Fees (PHP) |
| --- | --- |
| 100 | 6 |
| 101 – 200 | 15 |
| 201 – 300 | 20 |
| 301 – 400 | 25 |
| 401 – 500 | 30 |
| 501 – 600 | 35 |
| 601 – 700 | 40 |
| 701 – 800 | 45 |
| 801 – 1,000 | 50 |
| 1,001 – 1,500 | 75 |
| 1,501 – 2,000 | 100 |
| 2,001 – 2,500 | 125 |
| 2,501 – 3,000 | 150 |
| 3,001 – 4,000 | 180 |
| 4,001 – 5,000 | 220 |
LBC Door-to-Door Money Delivery Rates
| Remittance Amounts (PHP) | Fees (PHP) |
| --- | --- |
| 100 | 35 |
| 101 – 200 | 37 |
| 201 – 300 | 52 |
| 301 – 400 | 54 |
| 401 – 500 | 59 |
| 501 – 600 | 71 |
| 601 – 700 | 76 |
| 701 – 1,000 | 80 |
| 1,001 – 1,500 | 119 |
| 1,501 – 2,000 | 140 |
| 2,001 – 2,500 | 179 |
| 2,501 – 3,000 | 200 |
| 3,001 – 4,000 | 260 |
| 4,001 – 5,000 | 320 |
LBC Remit to Account Rates
| Remittance Amounts (PHP) | Fees (PHP) |
| --- | --- |
| 100 – 1,000 | 100 |
| 1,001 – 3,000 | 120 |
| 3,001 – 5,000 | 150 |
11. How to contact LBC Express?
For questions and concerns, you may reach LBC through the following channels:
Hotline: (02) 8858-5999
Email: customercare@lbcexpress.com
Facebook Messenger and Twitter: @LBCexpress
Final Thoughts
For your shipping needs, LBC Express is one of the service providers you can rely on to send items easily, quickly, and safely. If you're a regular customer, it helps to keep yourself updated on its services, rates, and other important information.

Sources: