There's a new Korean variety cooking show in town, and it's quickly becoming a favorite among many Filipinos. We're talking about "Jinny's Kitchen," a spin-off of the hugely successful "Youn's Kitchen" from 2017.
It premiered on Amazon Prime Video on February 24, 2023. With its star-studded cast and episodes that will keep you glued, Jinny's Kitchen can easily be your next cozy or comfort TV show.
But aside from it being an easy watch, you can learn tons of valuable lessons from the management of Jinny's Kitchen (and even its customers!). We shared some of the most noteworthy ones below.
What is Jinny's Kitchen About?
Amazon Prime's "Jinny's Kitchen"[1] is a reality/variety cooking show from South Korea set in the beautiful town of Bacalar in Mexico. The cast, composed of A-List Korean celebrities, takes on a mission to promote Korean street food in Bacalar by opening a restaurant called Jinny's Kitchen.
Although similar to Youn's Kitchen, Jinny's Kitchen is more about survival. Hence, the reality competition-style show and restaurant simulation game kind of vibe.
The cast members have job titles and responsibilities, with the entire management team working on achieving results (earning profits). In short, it's very much a workplace drama!
Jinny's Kitchen Cast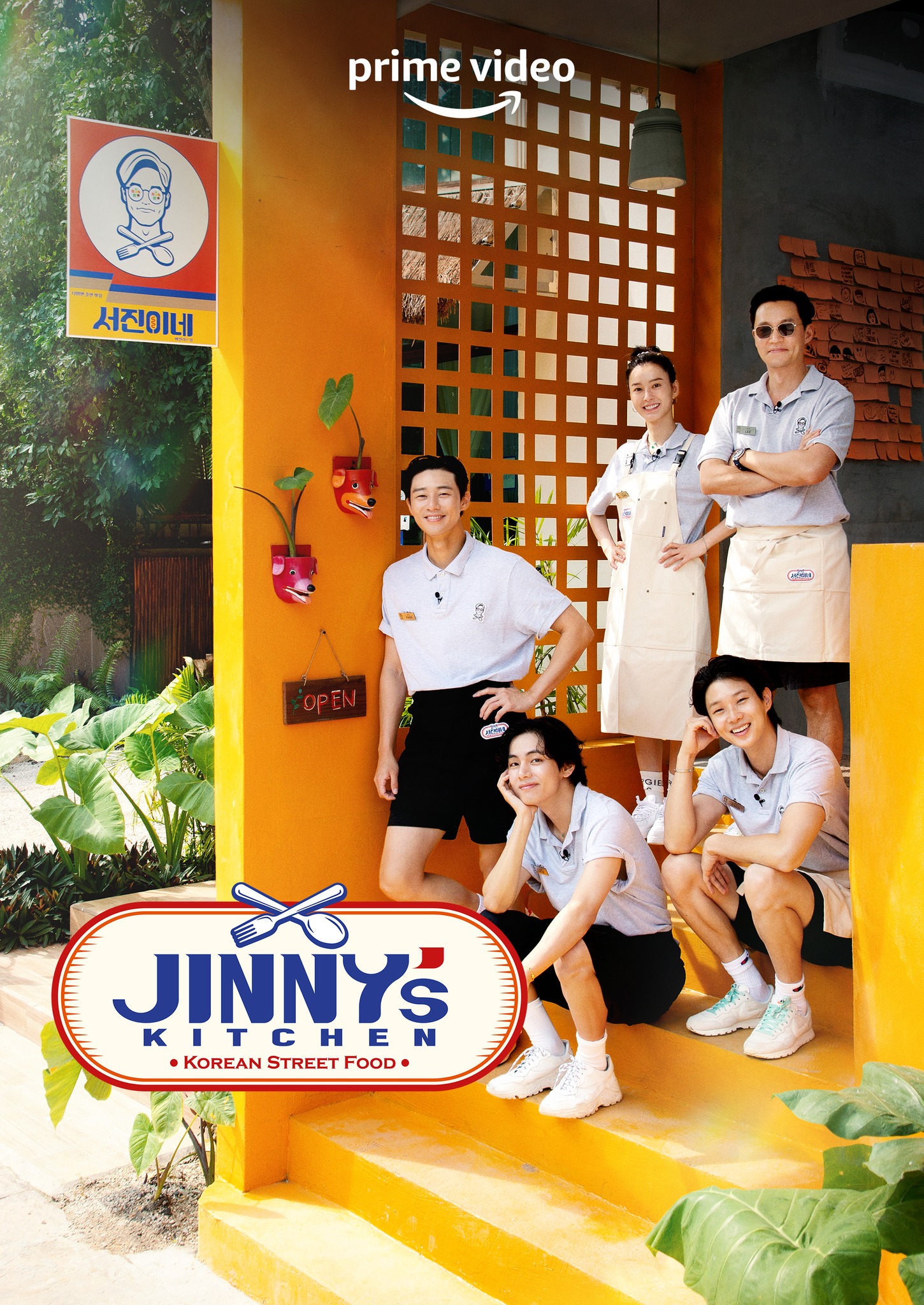 Photo: Prime Video PH (Facebook)
Lee Seo-jin ("Three Meals a Day," "Youn's Kitchen") runs Jinny's Kitchen and acts as the organization's president. He's laser-focused on making it the most successful Korean restaurant in Bacalar with the help of his hardworking team.
Jung Yu-mi ("Kim Ji-young: Born 1982") is the only woman on the team and acts as the director. In the daily restaurant operations, Yu-mi is in charge of making gimbap.
General Manager Park Seo-joon ("Itaewon Class," "What's Wrong with Secretary Kim?") is the head chef responsible for cooking most of the dishes on Jinny's Kitchen's menu, like corn dogs, chibap, and ramyeon.
And then there are the two interns, Kim Tae-hyung (more famously known as V from BTS) and Choi Woo-shik ("Parasite," "Okja"), who show the more humorous side of running a restaurant business.
It's an exciting mix of personalities, which makes for an entertaining, informative, and hilarious watch!
---
💼 Launch or Expand Your Small Business With an #UNOnow Loan

Ready to start or grow your small business? If you're planning to secure funds to buy inventory, pay for a bigger space, or hire employees, check out what UNO Digital Bank has to offer.
With an #UNOnow Loan, you can borrow funds starting at ₱10,000 up to ₱200,000 with a low monthly interest rate of 1.79%. You can pay it back in six, 12, 18, 24, or 36 monthly installments.
Apply for an UNONow Loan via Moneymax now!
---
Jinny's Kitchen Lessons: 10 Takeaways for Business Owners
"Jinny's Kitchen" may have a restaurant setting. But everything they experience in the show is like what we all go through in the workplace. Their experiences running a restaurant teach many valuable business lessons, too. Here are just some of them.
1. Getting Promoted is Not All Fun and Games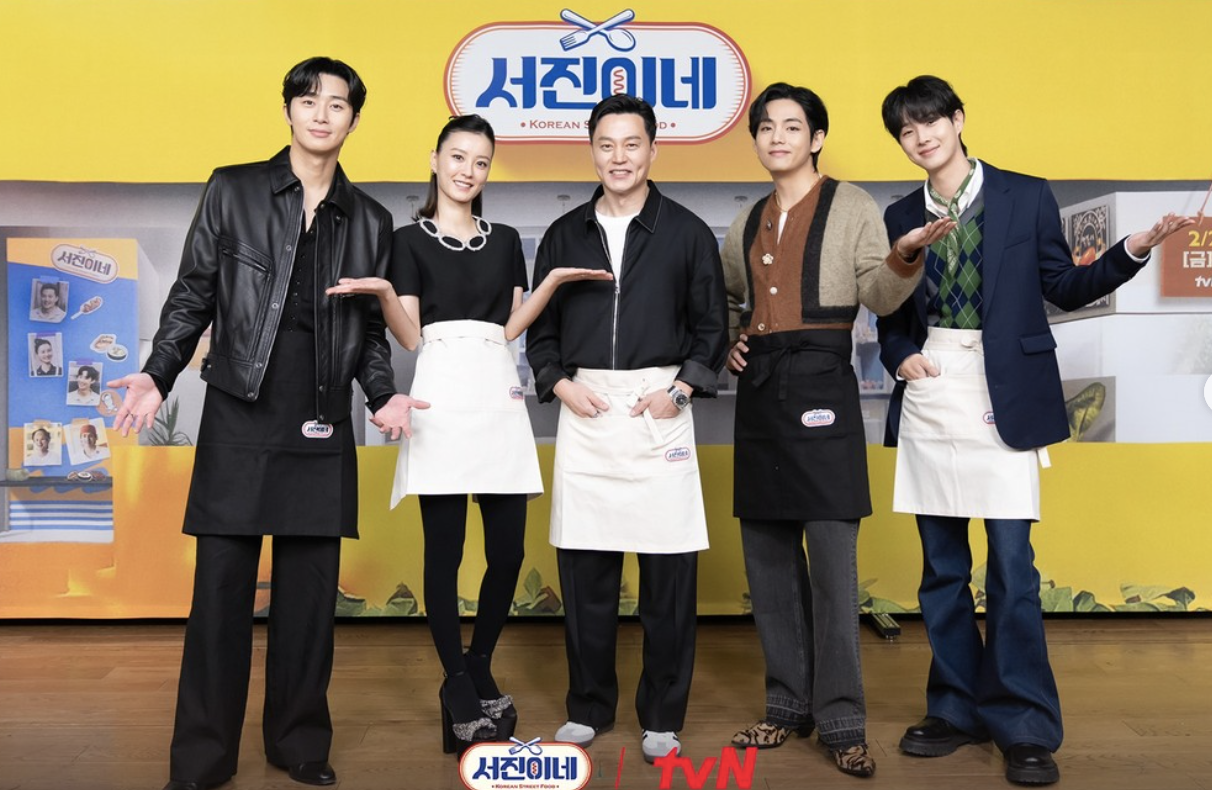 Photo: Kpop Wise
It may sound glamorous and impressive. But getting a promotion comes with a new set of responsibilities.
Seo-jin's promotion to president of Jinny's Kitchen (from head manager in the previous season) puts him in charge of restaurant management, including supervising a small staff and finding ways to sell Korean street food in Bacalar, Mexico.
He also operates the cash register, takes orders, serves the food, and does other ad hoc tasks.
Although Jinny's Kitchen is located right next to a hotel near Lake Bacalar, it's a nice but secluded area. Because of the town's small population, there's not a lot of foot traffic. Thus, it's not the ideal place to put up a restaurant and introduce locals and tourists to Korean street food.
Seo-jin is thrilled with his promotion because he's now the boss. But taking over restaurant management means pushing hard, setting boundaries, laying down the rules, and making tough business decisions.
Even if it means being teased by his fellow cast members about how much he's changed and how they no longer recognize him, Seo-jin needs to do it to ensure the success of Jinny's Kitchen.
The same can be said for Seo-joon and Yu-mi, who were also promoted to general manager and director, respectively. Their new roles in their organization come with perks but are also full of challenges they must overcome.
2. Running a Food Business is Harder Than It Looks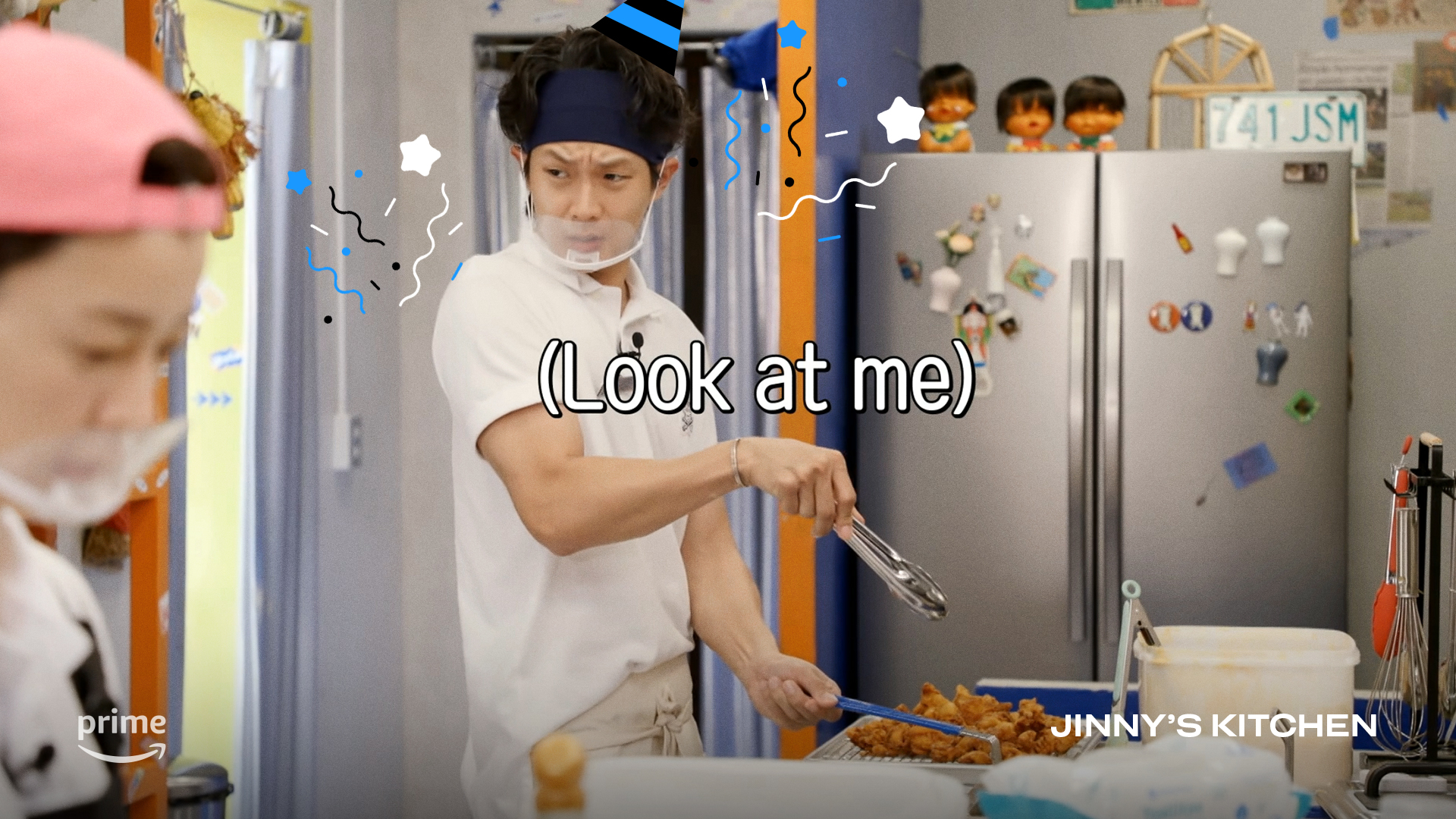 Photo: Prime Video PH (Facebook)
Even if Jinny's Kitchen is just a reality show restaurant, everyone puts in the work. It's all hands on deck, from conceptualizing the menu, shopping for ingredients, prepping and cooking the dishes, cleaning tables, washing dishes, and interacting with customers.
Running a food business means long, hectic hours on your feet. There are days when you just have to hustle so hard that you barely have time to talk, drink, or eat. Other times, you just sit and wonder where all the customers have gone and then close shop without hitting your sales targets.
3. Teamwork Makes the Dream Work
It's a tough challenge for the Jinny's Kitchen crew to run a Korean restaurant in Bacalar. There's the language barrier, for one. And compared to Seoul, Bacalar is a tiny and secluded town.
Furthermore, they don't have professional cooking skills or extensive restaurant experience to open their restaurant.
But they have the vision and the commitment. They're also willing to get out of their comfort zone and get their hands dirty to make sure Jinny's Kitchen will succeed.
Aside from taking a crash course on gimbap, corn dog, and tteokbokki preparation, they also learned the language (or at least a few common words and phrases) to better communicate with their customers.
They clean as they go and make sure the food gets out of the kitchen in an organized manner.
Even something as small but significant as turning the corn dog around to make it easier for the server to bring it to the customer is something Seo-joon doesn't forget.
Everyone is focused on their tasks and aware of what's happening in the kitchen and dining area. They step up when needed and ask how to help others.
It's often demonstrated by Tae-hyung, who's always proactive in the kitchen by making the dipping sauces in advance or offering to cook the rice even before Yu-mi needs it for her gimbap.
Yu-mi also frequently checks on Seo-joon when she has no gimbap orders to see if he needs any help with cooking.
4. You Can Be Great at Something with Practice
You can be a master of gimbap rolling like Yu-mi if you put your heart and mind into it.
By the fifth episode, you can see how quickly and perfectly she makes her gimbap—a far cry from the first two episodes, where her gimbap always fell apart.
Seo-joon also learned to cook their highly specialized menu of corn dogs, fritters, ramyeon, and tteokbokki only a few days before they opened Jinny's Kitchen. There were plenty of mistakes in the kitchen before he could make the perfect corn dogs, too.
Mistakes are unavoidable, especially if you're just learning the ropes. But getting flustered with every error won't help. So practice until you perfect it!
5. Be Each Other's Biggest Fans
In the fast-paced restaurant world, it's essential to be seen. A simple word of praise can boost a person's confidence and motivate them to keep doing a good job. And when everyone does their job well, it makes running a business easier.
There's no shortage of this in Jinny's Kitchen. When Yu-Mi's first attempt at making gimbap ended in disaster, Tae-hyung gave her a little pep talk that all she needed was confidence.
When they taste-tested Seo-joon's tteokbokki for the first time, they all gave him a thumbs up and complimented him on how he's such a natural chef. They also passed supportive Post-It notes to each other when spirits were low.
Related: 10 Business K-Dramas with the Best Business Lessons
6. Maintain a Good Level of Customer Service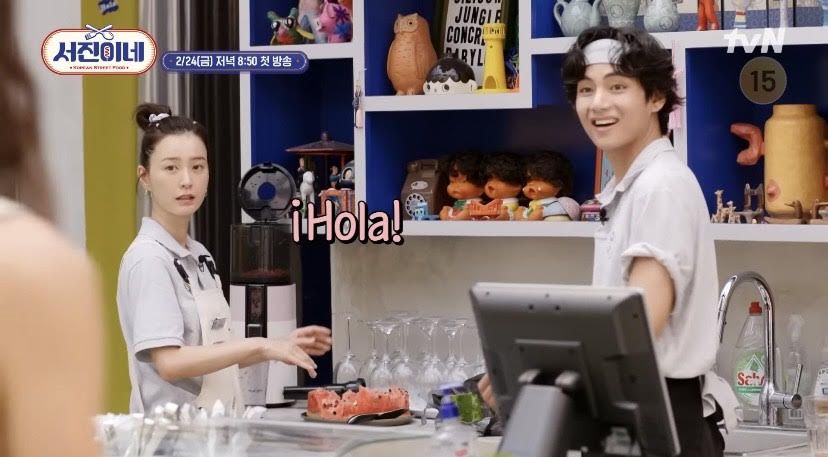 Photo: Chosun Biz
Maybe it has to do with the personalities of Jinny's Kitchen staff, but you can see and feel the warm and happy atmosphere in the restaurant. This warmth translates to how they serve and interact with their customers.
When customers enter the restaurant, they're greeted with a cheery "Hola!" or "Hello!" and then guided to the counter where they can place their orders.
Since most diners are new to Korean food, Seo-jin asks what they like if they don't know what to order and then gives them options. Woo-shik explains what a particular dish is and just how spicy it is.
They anticipate their customers' needs. They're quick to replace a customer's chopsticks, hand out a dining apron, or give an extra small plate.
When a customer looked for kimchi, and they didn't have it, Seo-jin promised to serve it on their next visit and then gave them a complimentary yakgwa, a Korean traditional candy.
He also gave away some bottle openers to some customers who asked if they could buy one.
One happy customer can instantly drive up your sales. Word of mouth is very effective in a small town like Bacalar. Jinny's Kitchen's first customers on the opening day called up a bunch of people and raved about the food, and these people came to try them for themselves.
In another episode, two guys came in to make a reservation, saying they heard good stories about Jinny's Kitchen.
Little things that show you care and you're paying attention give a unique and personalized brand of customer service that people keep coming back to.
7. Make Your Business Unique and Attractive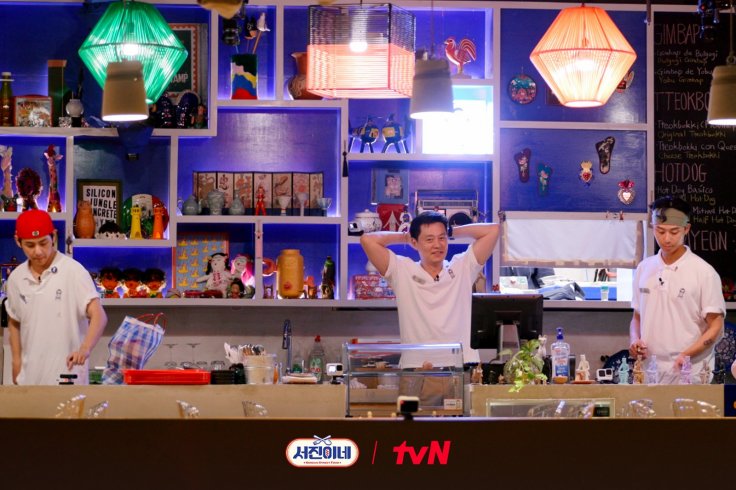 Photo: International Business Times
Since there's not a lot of foot traffic where Jinny's Kitchen is located, the challenge was making the restaurant known to locals and tourists. So they chose fun, vibrant colors that resonated with warm and sunny Bacalar.
You can't help but notice the yellow exterior and predominantly yellow dining area, which brims with Korean vibes. There's a spacious counter where sample orders are displayed, and actual orders are taken.
Moreover, there's a functional bar, a big iron pan for making tteokbokki, and a big refrigerator for storing gimbap ingredients, all within reach.
Jinny's Kitchen also has a big kitchen that allows everyone to move freely when prepping the food. Colorful Buddha statues are also given to customers, which can be a great conversation starter but mainly functions as Jinny's Kitchen's unique system for prepping and delivering orders.
There are fun menu boards with snack drawings and one wall with orange sticky notes that guests can write on.
Although small, with only seven tables, Jinny's Kitchen is bright and airy. It's a nice place for friends and family to share a meal, make new friends, and have a quick chat.
8. Have Different Strategies to Boost Sales
In the first few episodes that aired, we saw how Seo-jin and his team employed different strategies to introduce Jinny's Kitchen to the people of Bacalar.
They took advantage of what made them different. In Jinny's Kitchen's case, it's serving Korean street food in a small Mexican town.
This in itself is already a unique selling point. It piqued everyone's curiosity, especially those looking for something different. So people checked out the menu and then tried the food.
Competitive Pricing
We also saw how they decided on their pricing, using the menu prices of restaurants in Bacalar as a reference. Pricing must be competitive to earn a profit. It should not be too high that people will look for something more affordable elsewhere. It also shouldn't be too low that you don't make a profit.
Product Innovation
But perhaps the most effective business strategy that Jinny's Kitchen employed is innovating its menu products.
Since they'll be serving non-Koreans who will probably be tasting Korean food for the first time, they needed to make the dishes tastier and more appealing. That's why they added more veggies to their gimbap and a cheese dipping sauce.
They started offering only three types of gimbap, corn dog, and tteokbokki. But they switched up the menu to appeal to more customers, adding tater dogs and spicy pork gimbap next. They also introduced new dipping sauces, so customers can choose spicy or mild.
Jinny's Kitchen added combo meals (half a gimbap + ramyeon, or half a gimbap + tteokbokki) to the menu by the third episode. They're more cost-effective, and customers can taste various Korean food at a cheaper price.
Not long after, Jinny's Kitchen started selling Spicy Glazed Fried Chicken and Chibap (Chicken Mayo Rice) after customers looked for chicken and rice dishes.
There were also a few customers looking for soju. But even if they omitted soju on the menu, they added fresh apple, pineapple, and watermelon juice to give people more drink options besides bottled water, soda, and wine.
9. Always Be Ready for a Crisis
When you have a restaurant business, anything can go wrong at any time, so always be prepared. Minor kitchen mishaps, shortage of ingredients, lousy weather, a sudden influx of customers, tired and hungry workers―everything is a learning experience.
Learn as you go along. You'll realize what works, what doesn't, and what you can do to resolve it. Take notes, get feedback, and do your best not to experience the same problem again.
10. Profit Matters, But Employees Come First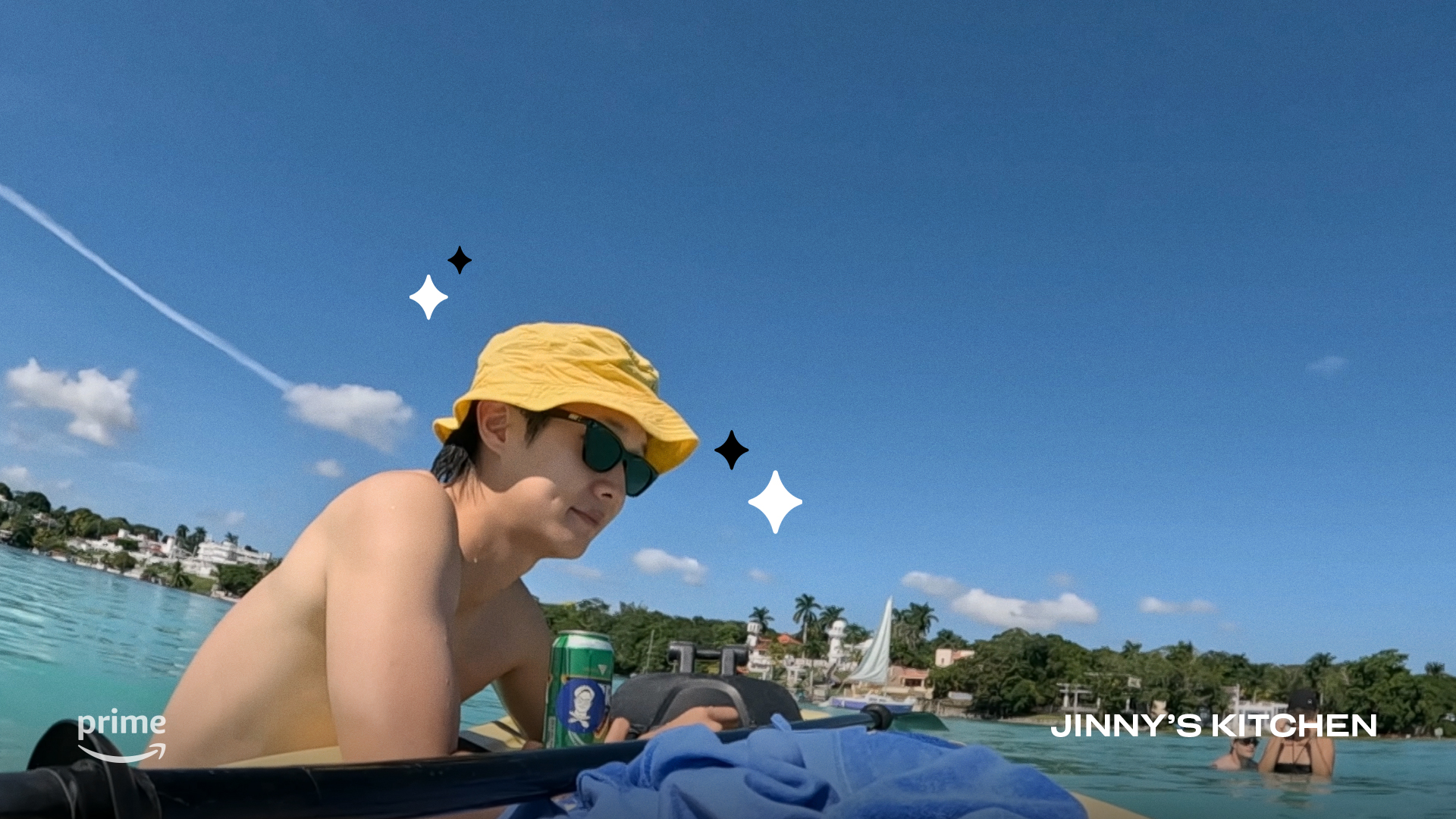 Photo: Prime Video PH (Facebook)
It may have been a tongue-in-cheek response, but Seo-jin was not wrong when he said that profit matters most. After all, you run a restaurant business to make money. A business is not a charity.
However, his employees' welfare comes first. No matter how worried he was about their daily sales and making money, he was more concerned about how his people were faring, especially after a hectic day.
Giving them a break and a day off won't only provide them with the rest they deserve. It will also motivate them to work harder, improving their output and food quality and eventually increasing their restaurant sales.
Related reading:
Final Thoughts
"Jinny's Kitchen" has been at the number one spot on Amazon Prime Video's Top 10 TV shows for several weeks. As of this writing, only six episodes have been released, so you have plenty of time to binge and catch up.
But be warned. This show will make you want to visit (or move) to Bacalar, trade places with all those lucky customers, and order bulgogi gimbap, tteokbokki, and cheese ramyeon ASAP. I know I did!

Source: [1] Jinny's Kitchen (Amazon Prime Video)