Starting any kind of business is scary. Building a brick-and-mortar store is even more intimidating, especially with the rise of successful e-commerce businesses during the pandemic.
One of the primary concerns of aspiring entrepreneurs who are planning to build a physical hardware store is the threat imposed by online shops, which offer the same products and services to consumers but with the added element of convenience.
Despite that concern, many still choose to embrace the inherent risks of this type of business—and that's because the hardware industry shows growth potential that entrepreneurs would be remiss to ignore.
Now that the economy is recovering from the pandemic, more people are again engaging in home improvement activities and other do-it-yourself (DIY) projects that call for trips to the local hardware store.[1]
There's room for you to prosper in this field, so if you're curious about how to start a hardware business, this guide is for you.
Why You Should Venture into the Hardware Business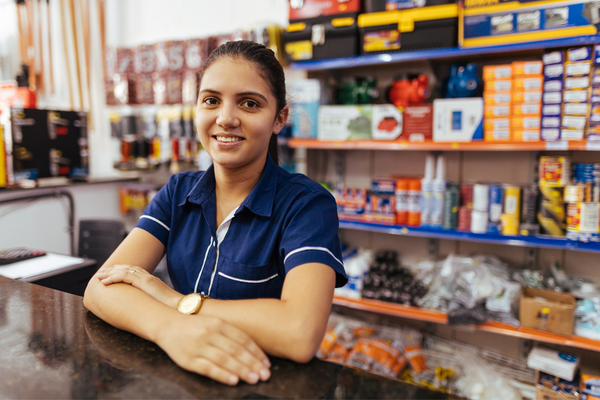 Is a hardware business profitable in the Philippines? Unfortunately, there's no definitive answer to this question because a business's profitability depends on many factors. But one thing you can be sure of is that the outlook for the industry is generally positive.
In fact, The Business Research Company, a market intelligence specialist, reported that the global hardware market grew at a compound annual growth rate (CAGR) of 8.9% from 2022 to 2023. Moreover, the market is further expected to grow to US$164.21 billion in 2027, representing a CAGR of 7.9%.[2]
Apart from having a potential for growth, a hardware store is also one of those pandemic-proof business ideas that can remain profitable during almost any kind of crisis.
For example, while stuck inside the house during a pandemic, homeowners will inevitably find new ways to improve their living spaces, compelling them to purchase goods from a hardware store. Likewise, upon recovering from the pandemic, people have more dispensable cash to spend on things like home renovations. So, no matter how you slice it, it's a win-win for you.
Moreover, when it comes to supplies, you'll never have to worry about expiration dates or product damage. Hardware materials tend to be durable—plus, they have a longer shelf life, so you can be sure that nothing will go to waste.
How to Start Your Own Hardware Business: A Checklist of Things to Do
There's no magic formula to successfully starting a small business in the Philippines. However, there are universal actions you can take to maximize your chances of getting off to a good start. Below are some actionable tips on how to start a hardware business in the Philippines.
1. Research About the Market to Understand the Playing Field
In the early stages of launching your business, it's important to do a lot of research to paint a clearer and more nuanced picture of the market landscape.
Learning how to start a hardware business begins with actively educating yourself to gain a better understanding of the industry. Scope out your competitors, study the behaviors of your target market, see what strategies work, and analyze the different ways you can innovate and succeed.
Conducting research is a money-saving move for entrepreneurs—it can keep you from making costly mistakes. Knowledge can take you far and protect you from avoidable pitfalls while you're still gaining experience in the field.
2. Decide Between Franchising or Opening Your Own Store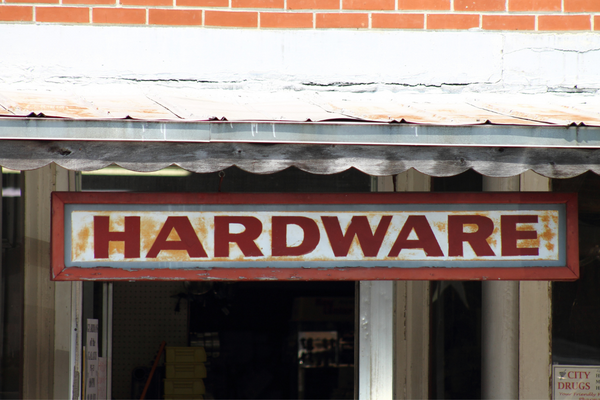 One of the first decisions you'll have to make is whether to buy a hardware franchise in the Philippines or launch your business from scratch. Either way, there are pros and cons you'll have to navigate to come up with the best scenario for your business.
Buying a franchise gives you access to a business model that already works. You get to be part of something bigger that's already generating profits. This eliminates the process of trial and error for you—however, it also means that you have less freedom to innovate because every decision you make must be approved by the franchisor whose logo is displayed all over your store.
On the other hand, starting a new business from scratch affords you the freedom to experiment and do what you think is best for the business without needing to consult with anyone. You can spread your wings as an entrepreneur and open yourself up to success—or expose yourself to failure.
Regardless of your choice, do your best to maximize the pros and manage the cons.
3. Create a Comprehensive Business Plan
A business plan is a document that lays out every essential detail that relates to the operational, financial, and marketing aspects of your business. Fundamentally, it's where you define your goals and explore how you can achieve each of them.
If you need help putting together this document, look for any hardware business plan sample online to use as a guide. Typically, you'll have to decide on a business concept—i.e., are you going to open a general hardware store, or will you sell only specific products targeted towards a certain market niche?
With a business plan, you also analyze and respond to industry trends. You develop your products and services based on what currently sells. You define your budget, financial plan, and marketing strategy based on your analysis of the market.
Note that a business plan is not a rulebook you must follow to a tee. Instead, it's just a set of guidelines you can consult to steer your business in the right direction.
4. Raise Money for Your Business Capital and Emergency Fund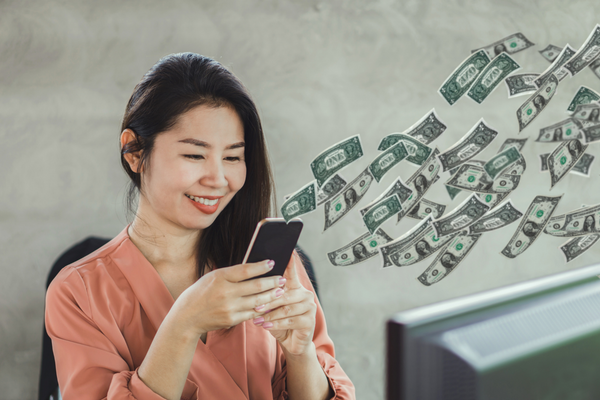 Prepare to burn a hole in your pocket when starting a hardware business because hardware goods don't necessarily come cheap. You need to shell out at least ₱250,000 to build a small store—and even that is a conservative figure. With inflation causing the prices of materials to rise, expect your expenses to reach ₱1 million or more, depending on other factors, including the following:
Specific hardware items you'll sell
Quantity of goods you'll buy to maintain a healthy inventory
Current construction supply price list
Physical store or location of your business
Shop fit-out and decorations
Deliveries and logistics
Point-of-sale system
Staff and salary
5. Find a Strategic Location Close to Your Target Market
Your checklist on how to start a hardware business should include deciding on a suitable location. When choosing a space for your business, answer the following questions:
Are there similar businesses nearby?
How close are you to your target market?
Is your location easily accessible to customers?
Can your space accommodate the type and number of products you want to sell?
Does the price of the space fit your budget?
6. Register Your Business and Obtain the Necessary Permits
Business registration is one of the first things you must prioritize when learning how to start a hardware business in the Philippines. It's a step you can't skip, so the sooner you get it done, the better.
Also, make sure to secure the necessary permits and documents you need to operate a business in the Philippines. These include the following:
DTI business name certificate
Certificate of registration
Barangay clearance
Community tax certificate or cedula
Fire safety inspection certificate
Mayor's permit
Sanitary permit
Go to your municipal or city hall to inquire about the business registration process as well as the full list of documents you need to legally start conducting business.
7. Build Your Product List and Find Suppliers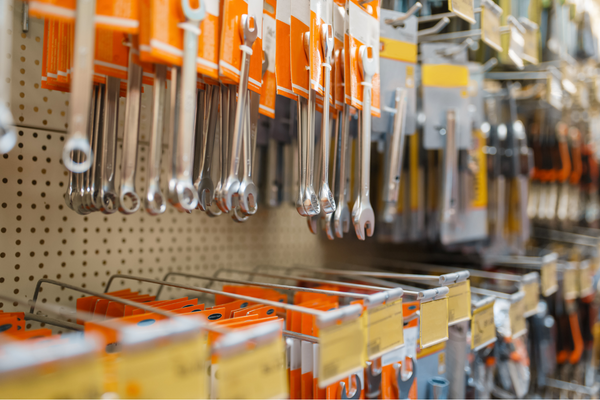 Whether you choose to open a general hardware store or a construction supply business in the Philippines, you can't afford to carry all possible hardware products in your store. That's why it's crucial to figure out which products to sell and how to source them.
Be strategic about building your product list. Focus on essential items that you know will sell right away. This is when conducting market research really pays off—because then you have a better idea of what products are in greater demand over others.
It's important to invest in popular items so you can better manage your cash flow and make sure that money will keep coming in while you're still in the early stages of establishing your business.
Just be ready to adjust your inventory and product offerings at any moment because trends fluctuate all the time. Your top-selling items now may need to be shelved indefinitely tomorrow.
Also, make sure to keep a healthy inventory so you never run out of goods to sell. Some of the products you can sell in your store include the following:
Basic tools and construction materials
Roofing materials
Plumbing materials
Electrical supplies
Welding solutions
Home equipment products
Power tools
Other common hardware products like hammers, nails, cement, steel bars, plywood, paint, and iron wires
Once you have your list of products, you can start seeking trustworthy construction material suppliers who offer good deals and discounts. While looking for potential vendors, make sure to amp up your negotiation skills so you can maximize profit.
It would also be great if you could find suppliers who allow consignments—that way, your capital wouldn't have to be tied up in inventory.
---
💼 Launch or Expand Your Small Business With an #UNOnow Loan

Ready to start or grow your small business? If you're planning to secure funds to buy inventory, pay for a bigger space, or hire employees, check out what UNO Digital Bank has to offer.
With an #UNOnow Loan, you can borrow funds starting at ₱10,000 up to ₱200,000 with a low monthly interest rate of 1.79%. You can pay it back in six, 12, 18, 24, or 36 monthly installments.
Apply for an UNONow Loan via Moneymax now!
---
8. Sort Out Your Inbound and Outbound Logistics
Whether yours is a new business or a hardware franchise in the Philippines, you'll have to think about logistical considerations sooner or later.
Think about how you'll procure products from your suppliers. Do you have a ready vehicle to use for this purpose? What about deliveries? Can you realistically offer a door-to-door delivery service to customers who purchase big-ticket items or assorted goods in bulk?
To help improve your operations, get your own vehicle that you can use for inbound and outbound logistics. Make sure to factor this into your business strategy as well.
9. Invest in a Good POS System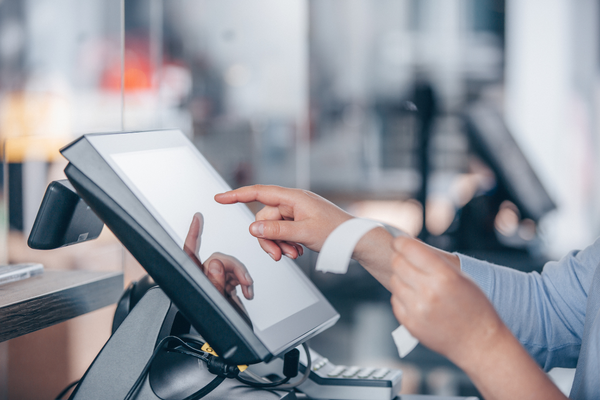 Is a hardware business profitable in the Philippines? One way to find out is to invest in a reliable point-of-sale (POS) system that gives you better visibility of your business.
Specifically, a good POS system helps you manage your supplier order and inventory. It also helps you maintain consistency in product pricing, optimize the checkout process, track your employees' performance, and ensure accurate business reporting.
With a reliable POS system, you can get regular updates, advanced insights, and round-the-clock access to data. This improves your efficiency, saves you valuable time, and enables you to reduce operational costs.
10. Hire Professionals Who Can Help Grow Your Business
The people element is always important in business. Often, the key to becoming a successful entrepreneur lies in surrounding yourself with the right people who can help realize your vision.
There's nothing wrong with being a solopreneur—if you can manage it, go for it. But a hardware business often requires a lot of boots on the ground. When the time comes to hire more people, make sure to bring in professionals who can elevate your store's credibility and contribute to the positive culture you've cultivated.
Also, don't think twice about seeking advice and assistance from experts. If you have peers who are willing to share their stories and experiences with you, open your mind to them and absorb every kernel of knowledge you can get.
More than the connections you'll make, the lessons you'll learn will help you become more intentional in your business decisions.
11. Devise a Marketing Strategy to Boost Sales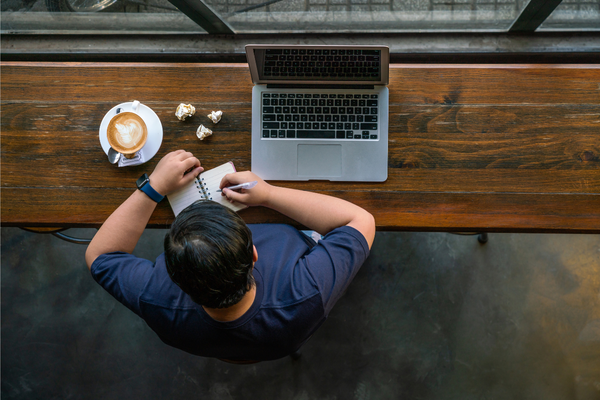 Create a targeted marketing plan for your hardware business, regardless of the type. For example, if it's a construction supply business in the Philippines, find out what kind of marketing approach works to bring in more customers and maximize profit.
Don't make the mistake of thinking that marketing is just an extra rather than an essential step to starting a business. Instead, adopt the mindset that devising a marketing strategy is a non-negotiable move if you want to increase your market share and become more successful.[3]
Marketing is an effective way to build awareness about your brand, get your business noticed, and drive more sales. When done right, it can translate to a sizable return on investment.
12. Develop Your Competitive Edge and Increase Profitability
When it comes to conducting business, it's not enough to do everything by the book. In fact, doing so can be limiting and detrimental to your business.
You need to think outside the box and explore ways to differentiate. What's your unique value proposition? Why should customers patronize your store and not others? What gives your business a competitive edge?
Every now and again, businesses face the risk of flatlining when they refuse to innovate. If you want to thrive for a long time, put your customers front and center and listen to their voices. Don't be complacent—find ways to reinvest your profits into your business and watch it grow beyond the limits you've imposed.
Final Thoughts
Beyond learning how to start a hardware business, you must understand how to sustain it. How do you go about your day-to-day and keep the momentum going?
Time and dedication are two things you can't go without when running a business. Your success as an entrepreneur depends not just on how much you give on the first push but on how often you show up and how passionate you are each time you do.
Just like with any other business—be that a coffee shop, a laundromat, or a salon—you need grit and tenacity to rise through the ranks and succeed in a hardware business. If you think you have what it takes, there's no harm in giving it a go.

Sources: