Applying for a loan is fast becoming a digital experience. No surprises there, since online loans simplify the process and disburse much-needed cash in less than a day—extremely helpful for emergencies.
One such online loan is the Moneycat loan, for which you submit your application via the mobile app or website and receive the proceeds within the same day.
If you want to take out a loan from a legit and reliable credit partner, check out our Moneycat loan review to see if it's right for you.
What is a

Moneycat Loan

?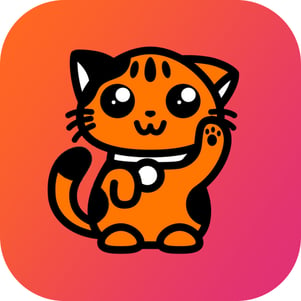 A Moneycat loan is an online payday loan offered by MoneyCat Financing Inc., a multinational fintech company in the Philippines.
MoneyCat operates entirely online, which means customers benefit from reduced loan costs.
To get a Moneycat loan, you only need to fill out a short online application form. The loan proceeds will be transferred to your nominated bank account within 24 hours after successful verification and approval.
The loan amount ranges from ₱500 to ₱20,000, and the available loan terms are three to six months.
Is Moneycat Loan Legit?
It's essential to check the legitimacy of a company before applying for a loan. So is Moneycat SEC-registered? And is Moneycat legal?
Yes. A Moneycat loan is a legit loan product of MoneyCat Financing Inc., a licensed financing company in the Philippines that is issued a Certificate of Authority to Operate by the Securities and Exchange Commission.
For your reference, its SEC Registration Number is CS201953073, while its Certificate of Authority to Operate as a Lending Company (CA) Number is 1254.
It's headquartered at the Tycoon Bldg on Pearl Drive in Brgy. San Antonio, Ortigas Center, Pasig City.
Why Should I Apply for a

Moneycat Online Loan

?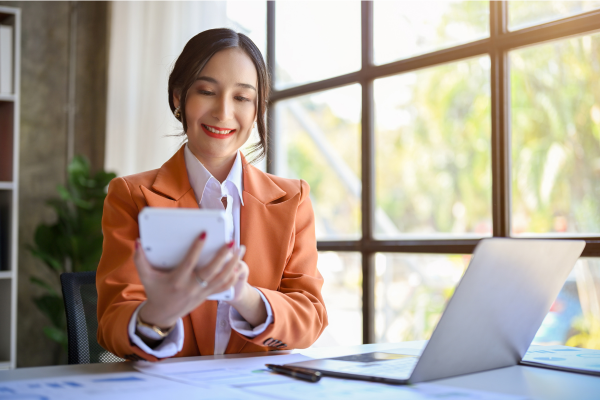 With so many available online loans today, why should you apply for a Moneycat loan? Here are some reasons to consider this loan.
👍 Hassle-Free Loan Option
You don't need to approach friends or family members. Moreover, you don't need to stress about going to the bank or queueing for hours to apply for a loan!
With a Moneycat Loan, you can apply online anytime, anywhere, with just a few taps on your smartphone, tablet, or computer.
👍 Simple and Fast Application Process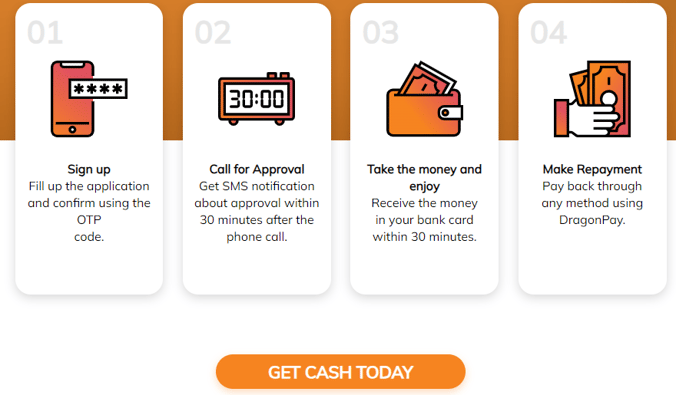 When you're short on cash and need money to pay for an emergency or unexpected expense, you want a loan you can apply for easily and quickly.
Applying for a Moneycat online loan only takes five minutes. Just complete the sign-up and application form, submit your documents, and wait for feedback from the Moneycat team.
👍 Approval in 24 Hours
Once you complete the application form and submit all the required documents, you can get approved in as fast as five minutes up to a maximum of 24 hours. MoneyCat will inform you if your application has been approved via email or SMS.
👍 Safe and Legit Online Loan
You can rest assured that you're transacting with a legitimate loan company in the Philippines that complies with rules, guidelines, and laws and is authorized to provide personal loans to Filipinos.
👍 0% Interest for New Borrowers
First-time borrowers can enjoy 0% interest and zero processing fees, while repeat borrowers can enjoy competitive rates depending on the loan amount, terms, and credit standing.
👍 Various Customer Service Channels
From filing your application to making your final loan payment, MoneyCat has a professionally trained team to provide high-quality service and cater to its customers' inquiries.
You can reach Moneycat at the following mobile numbers from 9 a.m. to 6 p.m., Monday to Friday:
09688747401 or 09688693937
09171001747 or 09171434550
You can also email support@moneycat.ph for inquiries, assistance, or clarifications.
👍 Convenient Disbursement and Payment Methods
Receive your loan proceeds safely via your bank account. Once you're ready to pay off your loan, you can do so hassle-free via e-wallets like GCash, Maya, ShopeePay, or Coins.ph.
Payments can also be made via BPI, Metrobank, LANDBANK, Maybank, PSBank, RCBC, Robinsons Bank, and UnionBank online banking.
If you prefer to pay over the counter, you can proceed to any 7-Eleven, Cebuana Lhuillier, RD Pawnshop, Palawan Express, Bayad Center, and any SM or Robinsons Business Centers.
Moneycat Loan App Review: What Do Customers Say?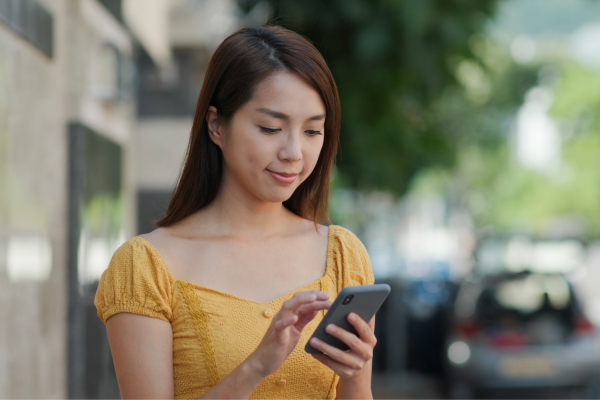 You can find everything you need to know about the company and its loan offering on its website. It's transparent about the interest rates applicable for the borrower based on the loan amount and term.
Moreover, the website and mobile app are user-friendly. The application process is also quick and easy.
In short, a Moneycat loan is an excellent option if you need to borrow a small amount fast and if you can pay it off quickly.
But this Moneycat online loan review won't be complete without discussing its downsides.
If you do a quick Google search, you'll find related searches on Moneycat loan shark and the like. You can also find some strongly worded reviews on the Google Play Store.
That's because some Moneycat clients express dissatisfaction with the very low approved amounts and short payment periods for first-time borrowers. Some borrowers also find its interest rates too high compared to those of other online loans.
Many clients also complain about the influx of SMS and phone calls from Moneycat representatives reminding them of unpaid Moneycat loans. According to some Moneycat clients, the calls and text messages keep coming even if they've already spoken to a Moneycat representative, or even if it's days before their due date, or in some cases, even if they've already fully paid off the loan.
Related reading: What to Do When You're Threatened by Lenders? SLAP!
What are the

Moneycat Loan Requirements

?
You should meet the following eligibility requirements and submit the following documents:
Filipino at least 22 years old currently residing in the Philippines
Employed or has a stable source of income
Owns an active personal mobile number
Has an existing personal bank account
Has a valid ID (SSS, UMID, Passport, Driver's License, TIN, or Voter's ID). You'll need to take a photo of the ID and a selfie holding the same ID.
How to Apply for a Moneycat Loan
Follow the steps below to apply for a Moneycat loan: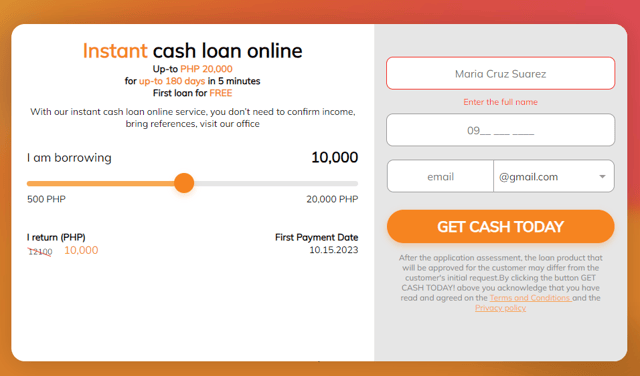 Fill out the application form on moneycat.ph[1] or download the Moneycat Loan App on the Google Play Store.[2]
Confirm the information you provided using the authentication code.
Wait for a call from a Moneycat representative who will ask about your loan purpose and explain the terms and conditions of the loan. Afterward, you will receive an SMS regarding your loan approval within 30 minutes.
After confirming your loan agreement, you will receive the loan proceeds in your bank account within 24 hours.
Pay back the loan on or before your due date using your preferred payment method.
Read more:
Moneycat Loan FAQs
1. What is the

Moneycat Loan interest rate

?
The Moneycat loan interest rate is 11.9% monthly, with a maximum APR of 145%.
2. Can I still cancel my Moneycat loan?
You can cancel your loan application if it hasn't been approved yet. However, once approved, you can no longer cancel your application, as Moneycat will immediately transfer the loan proceeds to your bank account.
3. How can I increase my approved amount and loan term?
To get approved for a higher loan amount and longer term, keep a good credit standing, pay off your loan earlier, and keep availing of Moneycat's products and services.
Final Thoughts
Every legitimate online loan has its pros and cons. As a borrower, it's your responsibility to read and understand the fine print so you know the real cost of borrowing.
Don't just sign and submit a loan application form without understanding or clarifying interest rates, penalty charges, and processing fees. Hopefully, this Moneycat loan review helped explain some things about this fast and hassle-free online loan.
Looking for other loan providers? Compare your options and apply easily through Moneymax:
| Personal Loan | Loan Amount | Monthly Add-on Rate | Minimum Annual Income | Approval Time |
| --- | --- | --- | --- | --- |
| UnionBank Personal Loan | | | | |
| UNO Digital Bank Personal Loan | | | | As fast as 7 banking days |
| Metrobank Personal Loan | | | | |
| BPI Personal Loan | | | | |
| RFC Loan | | | | |
| Tonik Flex Loan | | | | |
| Tonik Quick Loan | | | | As fast as 1 hour |
| Tonik Big Loan | | | | 7 days |
| Tala Loan | | | | 24 hours |
| HSBC Personal Loan | | | | |
| CIMB Personal Loan | | | | |
| Maybank Personal Loan | | | | |
| RCBC Bank Personal Loan | | | | |
| SB Finance Personal Loan | | | | |
| CTBC Bank Personal Loan | | | | |
| PSBank Personal Loan | | | | |
Sources: