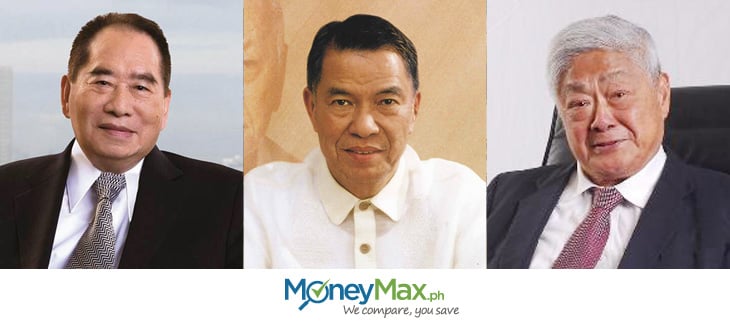 Filipinos are all familiar with the big names of business tycoons and how successful they are today. However, not all people heard about their life stories before they attained their huge success in life. By examining the life stories of some of these richest men, you will learn a lot of inspiring things to them especially, in money matters.
Henry Sy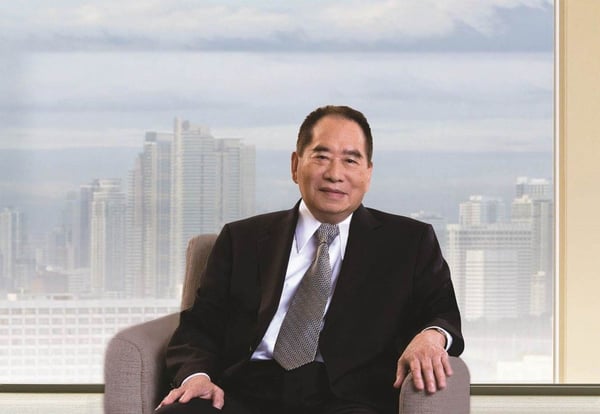 Believe it or not, Henry Sy's story was a 'rags to riches' kind of tale. Sy was born in China, he was not born rich. Wanting to escape poverty, Sy followed his father to the Philippines only to find out his miserable state in another country. Determined and inspired to become successful, Henry worked hard day and night to provide for his needs. After a series of failures in his business, Henry Sy stood back up and persevered to attain his goal and he is now the richest man in the country.
According to Sy, there is no such thing as overnight success or easy money. If you fail, don't be discouraged; try again. When you do well, do not change your ways. Success is not just good luck: It is a combination of hard work, good credit standing, opportunity, readiness, and timing. Success will not last if you do not take care of it.
You have to dream, whether big or small. Then plan, focus, work hard and be very determined to achieve your goals. -Henry Sy
Read more: Know Your Candidate Better: The Net Worth of 2022 Presidential Candidates
Lucio Tan
Lucio Tan was born in China's Fujian province. He worked his way through college studying Chemistry but quit before graduating, set up a business that deals with scrap in the late 1950s, and later on found a job in a tobacco factory where he was tasked to buy leaf tobacco in the Ilocos provinces. Now, Lucio Tan is one of the richest man in the country owning the biggest companies in the Philippines in various industries.
Tan once cited: Even the accomplished suffers setbacks sometimes. The more bitter the lessons, the greater the successes will be. This inspiring quote will teach us not to dwell on bitterness in life but treat those as inspiration for greater success.
Read more: Ballin' for Money: The Highest-Paid NBA Players
John Gokongwei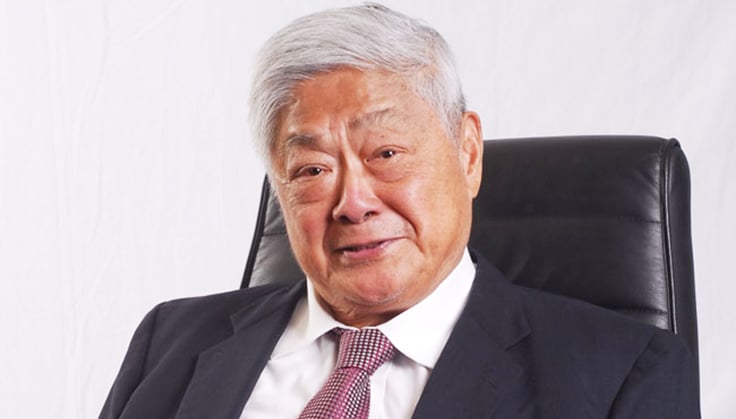 John Gokongwei life story is another rags-to-riches success story of a true Filipino Taipan entrepreneur. Like Lucio Tan, he was also born in Fujian province, China. His business empire known as John Gokongwei Summit Holdings, Inc. or J.G. Summit Holdings, Inc. for short has been one of the most successful conglomerate in the Philippines today. Gokongwei Jr. was once a scion of a wealthy Filipino-Chinese clan. He was born with a silver spoon.
Unfortunately, one day, all these things he enjoyed were taken away from him when his father died. With his determination and hard work now, John Gokongwei Jr. is the second richest Filipino in 2016, according to Forbes Magazine.
The important thing to know is that life will always deal us a few bad cards, but we have to play those cards the best we can. And we can play to win. This was one lesson I picked up when I was a teenager. It has been my guiding principle ever since. When I wanted something, the best person to depend on was myself. -John Gokongwei
If you are really determined to be rich and successful in life, there is one thing common with all these tycoons you will learn. That is you have to have a burning spirit and determination to be successful in life and stood strong with all biggest challenges in life.
Need car insurance? A credit card? Or a loan? Moneymax got you covered. Check our products to know more.