In a few days' time, Filipinos will be electing their next leader. Everyone is doing their best to get to know their respective candidates better. Thankfully, various publications are coming up with materials that outline the track record of these presidential candidates. Media outfits are also organizing interviews to help people assess their candidate's vision and platforms for the country.
Perhaps, one of the topics that the Filipino electorate is most interested about is the net worth of presidential candidates. After all, transparency is a major currency in politics.
A lot of politicians in the Philippines not only source their income from their government-mandated salaries and benefits. They also receive some boosts from their investments, businesses, and even inheritances.
Find out how the 2022 presidentiables are faring in terms of net worth. This article also covers the net worth of the leading vice-presidential candidates.
Eleksyon 2022: The Net Worth of Presidential Candidates in the Philippines
Get to know this year's presidential candidates' financial status through this quick guide. Note that the presidential candidates listed below are those leading in different surveys or have a strong presence on social media.
Emmanuel "Manny" Pacquiao: ₱3,187,092,601 (as of 2020)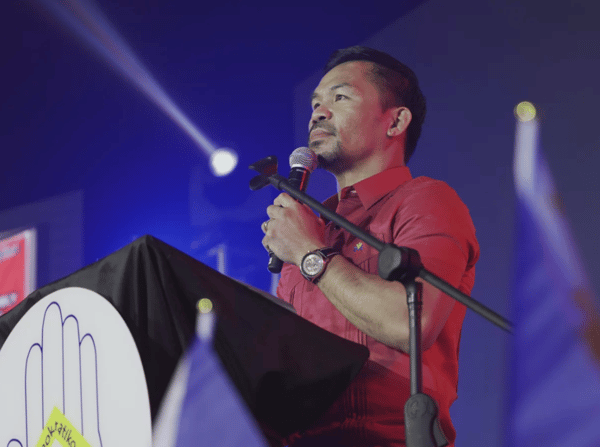 The legendary boxer is easily the richest presidential candidate in this list, having the highest declared net worth among the presidential candidates. Even without looking at Senator Manny Pacquiao's net worth in 2021, his 2020 SALN proves that he's loaded; his net worth is more than ₱3 billion pesos. This also makes him the second richest incumbent senator after Cynthia Villar.
Manny Pacquiao's net worth in dollars can be attributed to all his fights in eight different weight divisions. In the past, Pacquaio could earn as much as US$ 130 million (or ₱6+ billion today). His hefty paydays even landed him a spot in Forbes' list of highest-paid athletes of all time back in 2017. Add to his fight-related income the earnings of his pay-per-views.
While Manny Pacquiao's net worth in peso in 2021 is yet to be made public, it's safe to say that his wealth over the years can be attributed to a number of lucrative brand endorsements, which include Nike, Hewlett-Packard, Hennessy, ANTA, Nestlé, and Alaxan, among others.
Apart from big vats of cash and investments, Pacquiao's assets also include a number of large real estate properties in Sarangani, General Santos, Makati, Laguna, and the United States.
Ferdinand "Bongbong" Marcos Jr.: ₱211,077,912 (as of 2015)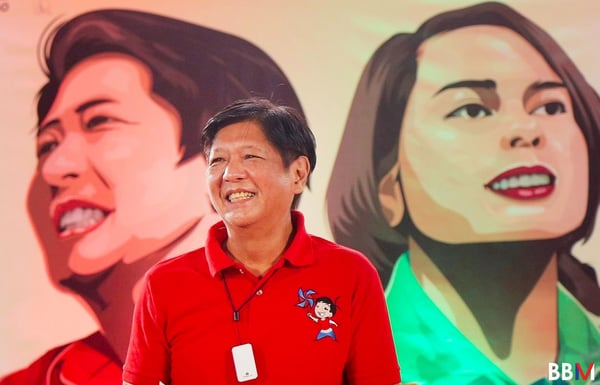 With a reported net worth of more than ₱200 million in 2015,[1] ex-senator Bongbong Marcos is the second richest presidential candidate in this list.
His assets include companies such as NIV Property Holding, Inc. and Augustus Management, Inc. He also has a number of real estate properties in the following places: Taguig, Mandaluyong, Laguna, Benguet, and Ilocos Norte.
Apart from the assets stated above, Marcos declared jewelry, shares/stocks, and vehicles with a cumulative value of around ₱56 million. Marcos also has interests in artworks, such as paintings.
In 2012, ABS-CBN reported that the former senator listed in his SALN his collection of 65 paintings. These include the pieces created by National Artists, such as Jose Joya, Benedicto Cabrera, Ang Kiukok, and Vicente Manansala. He even has a painting made by Rizal, which was valued at ₱5 million at the time.[2]
Read more: Why Most Politicians are Rich
Francisco "Isko Moreno" Domagoso: Around ₱70 million (as of 2021)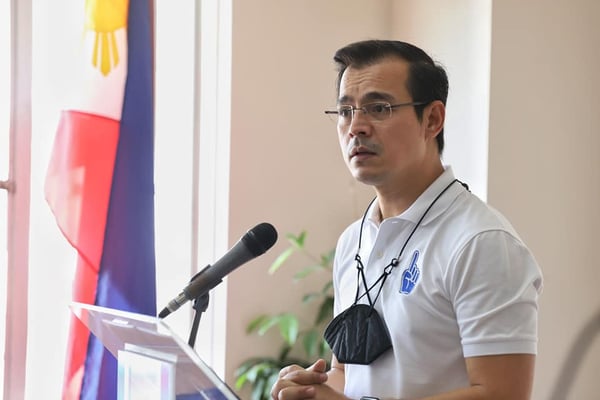 Born to an impoverished family in Tondo, Manila, Isko Moreno went on to become one of the most popular politicians in recent years. But before he became a politician, he was a matinee idol who regularly appeared at the '80s variety show "That's Entertainment."
Moreno started his career in politics when he was elected as a Manila councilor in 1998. His re-elections in 2001 and 2004 were successful. While serving his constituents, Moreno obtained a degree in business administration and eventually took a crash course in local legislation and finance at the University of the Philippines Diliman. He then became Manila's Vice Mayor in 2007.
Before running for president in the 2022 elections, Moreno tried his luck at the 2016 senatorial elections but lost his bid. His net worth back then was about ₱50 million, which was a surplus from his campaign funds. Five years later, his net worth has grown to approximately ₱70 million.[3]
According to the Philippine Center of Investigative Journalism (PCIJ), then incumbent Manila mayor showed that he paid ₱9.7 million in taxes for an income of ₱50.55 million. This means that he declared the leftover funds as an income.[4]
Read more: Top Celebrities Financial Nightmares
Panfilo "Ping" Lacson: ₱58,330,269 (as of 2020)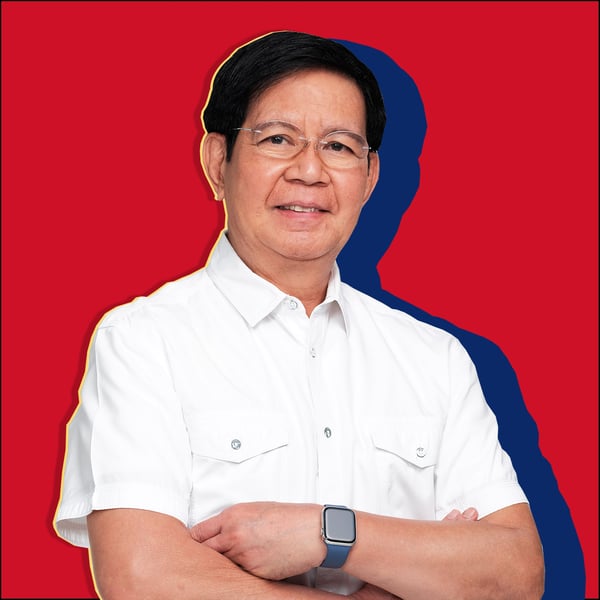 Senator Ping Lacson has always been a fixture in the Philippine government, having served the cabinet, the legislative body, and the central law enforcement agency for more than 40 years. His works in legislation include being the principal sponsor of the National ID Law and the controversial Anti-Terrorism Act of 2020.
In this list, Lacson could very well be considered the third poorest presidential candidate. In 2020, he declared a net worth of ₱58+ million.[5] This is a ₱9+ million increase from what he declared in 2019, which was around ₱48 million.
As of 2020, Lacson had liabilities worth ₱460,800. Reports reveal that his assets not only include cash but also a collection of firearms and motor vehicles.
Maria Leonor "Leni" Robredo: ₱11,904,280 (as of 2020)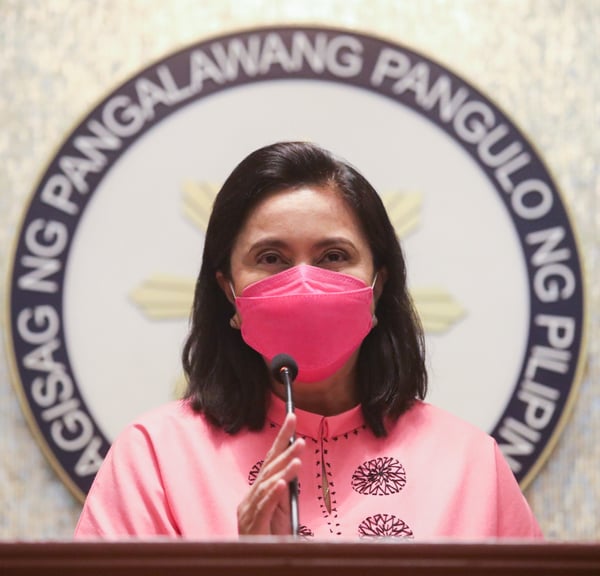 The only woman in this list of presidential candidates is the second poorest by the list's standards. As of 2020, Vice President Leni Robredo's net worth was more than ₱11 million.[6] However, she stated that the increase in her net worth in 2020 was due to the assets left by her mother who passed away in the same year.
Before she entered politics, Robredo was active in social causes, being a lawyer for the Public Attorney's Office and a coordinator for Sentro ng Alternatibong Lingap Panligal (SALIGAN). She also founded the Lakas ng Kababaihan ng Naga Federation.
Leodigario "Ka Leody" De Guzman: More or less ₱1 million (as of 2022)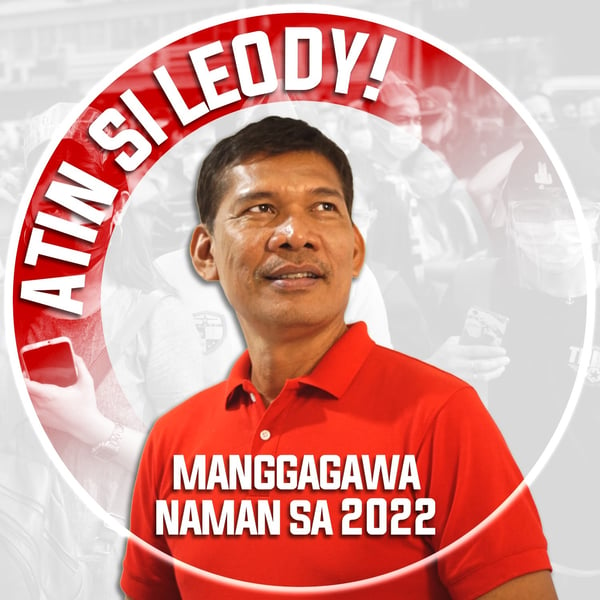 Known as "Ka Leody" among his supporters, Leody De Guzman is not new to public service and civil activism. The fact that he's been working as a labor leader for 38 years is a testament to that. Before becoming a social activist, Ka Leody was a factory worker at a garments company.
According to Ka Leody, he was fired after he led a protest against his employer for their unfair compensation scheme, which only paid the garment laborers per piece they produced. Since then, he committed himself to being a full-time labor leader.
Ka Leody admitted that he didn't have a steady income for 34 years. Nevertheless, he has a net worth of around ₱1 million, saying that he owed most of it to the assets of his wife who works at a bank.[7]
Ernesto "Ernie" Abella: No data available
Abella has always been associated with President Rodrigo Duterte, being the incumbent leader's long-time friend and supporter. President Duterte even appointed him as his spokesperson, though the said stint was cut short. Nevertheless, Abella remained in the cabinet after his appointment as an undersecretary in the Department of Foreign Affairs.
Abella has always been active in the private sector, taking on different hats. He is a columnist for the newspaper SunStar Davao. In the past, he formed a secondary school and a cooperative.
The 72-year-old presidential candidate advocacies include better access to basic social services and the participation of the masses and small businesspeople in governance.
Norberto Gonzales: No data available
Norberto Gonzales is not new to holding high-profile government posts. He is usually associated with the former president Gloria Macapagal Arroyo. From 2009 to 2010, he was the secretary of the Department of National Defense, one of the key agencies of the executive department. Gonzales had also worked as a National Security Adviser and Director General for the National Security Council from 2005 to 2017.
Gonzales's presidential platforms encompass agriculture, health (particularly COVID-19), and national security.

Faisal Mangondato: No data available
Hailing from Mindanao, Faisal Mangondato represents the political party Katipunan ng Kamalayang Kayumanggi (KTPNAN). In the past, Mangondato had unsuccessful political bids in the executive and legislative departments. In 2016, he ran for governor for the Autonomous Region in Muslim Mindanao but did not get enough votes. And in 2019, he ran for senator but failed the race.
Perhaps, Mangondato's most heavily campaigned platform is federalism. He had been advocating it since 2019. His previous platforms also showed support for provocative issues in the country, such as divorce and same-sex marriage.
As far as Faisal Mangondato's net worth is concerned, the Commission on Elections' (COMELEC) official voter information campaign website says that there's no publicly available information on it at this time.
Jose Montemayor, Jr.: No data available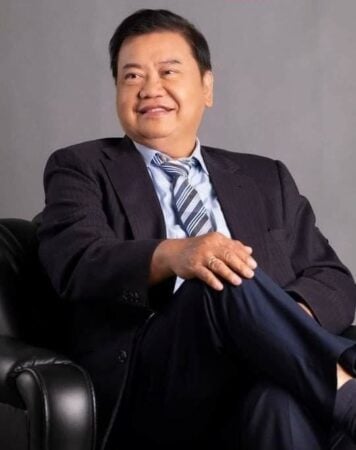 While there's no public information available on Jose Montemayor Jr.'s net worth, his academic and professional records boast a lot of credentials. For one, he's a cardiologist who has worked at top hospitals, such as St. Luke's Medical Center, Philippine Heart Center, and National Kidney Institute.
Montemayor is also a lawyer who taught law at San Sebastian College, Polytechnic University of the Philippines, and University of the Philippines (UP). Moreover, he has a master's degree in business administration from UP and a master's degree in divinity from Farconer's International Theological Seminary.
The Net Worth of Vice-Presidential Candidates for 2022 Elections
While the net worth and work experience of presidential candidates are important to discuss, it's also equally significant that every voter is informed on the leading vice-presidential candidates' measure of wealth. Check out the records below to see how financially stable your vice-presidential bet is.
Vicente "Tito" Sotto: ₱85.6 million (as of 2020)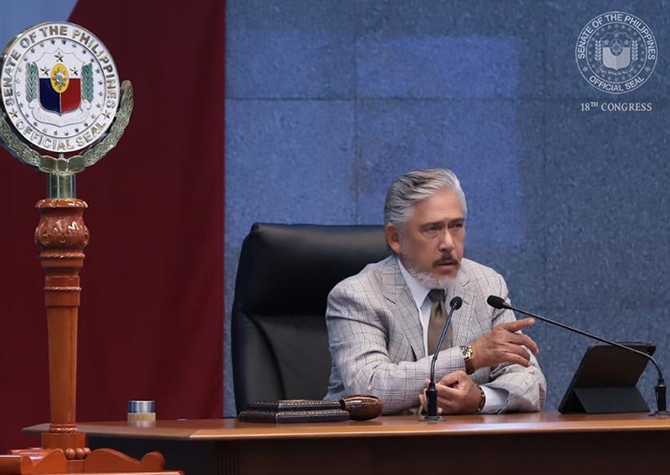 Senate President Tito Sotto has assets worth more than ₱350 million. Despite having liabilities worth over ₱260 million, he tops this vice-presidential list with a net worth of more than ₱85 million. One can easily attribute Sotto's wealth to his career as an actor, music producer, and songwriter.
In the 18th Congress, Sotto was a major proponent of 12 laws. He authored Bayanihan I and II, which were both crucial measures during the pandemic. He was also the principal author of the controversial Anti-Terrorism Act of 2020.
Sotto is Lacson's running mate. Despite the results of various surveys, the two politicians remain unfazed. They offer a grassroots approach to campaigning by organizing town hall meetings.
Sara "Inday Sara" Duterte: ₱44.8 million (as of 2017)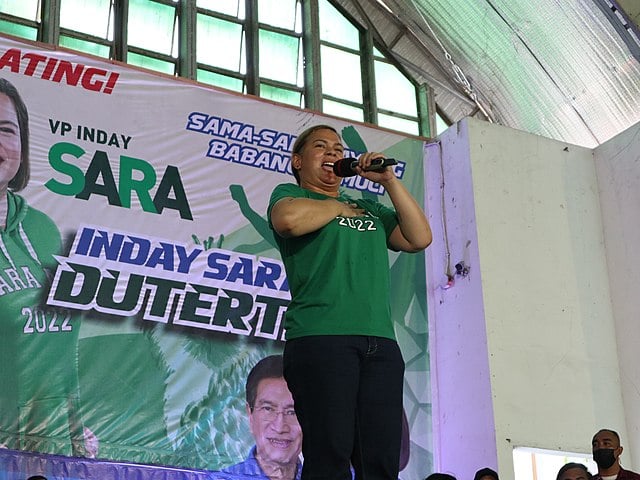 Tailing Sotto is the presidential daughter Sara Duterte-Carpio. She is Marcos' running mate under UNITEAM, which is an alliance of four political parties: Hugpong ng Pagbabago, Lakas-CMD, Partido Federal ng Pilipinas, and Pwersa ng Masang Pilipino.
Duterte is also the incumbent mayor of Davao City. Under her leadership, Davao City landed the eight spot of the list of richest cities in the Philippines in 2020. Likewise, the Department of Trade and Industry ranked the city as the fourth most urbanized city in 2021.
During her first mayoral term, then President Benigno "Noynoy" Aquino III designated her as the chairperson of the Regional Development Council (RDC). Until 2022, she also took on supporting roles in the same organization.
Francis "Kiko" Pangilinan: ₱23.9 million (as of 2020)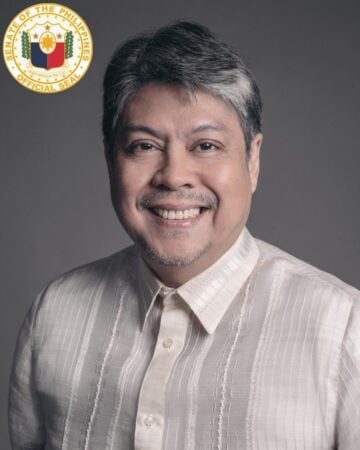 As of 2020, Senator Kiko Pangilinan had liabilities worth a little over ₱160,000 to his name. The 58-year-old incumbent senator is the running mate of Robredo, and both are leading a campaign powered by volunteers and supporters.
Before running for vice president, Pangilinan served as the chairperson of the Senate Agriculture and Food Committee. He is also a member of the Senate Electoral Tribunal during the 18th Congress.
Pangilinan's flagship platforms are food security and a stronger agricultural sector. The laws that he authored or sponsored catered to farmers and agricultural workers.
Lito Atienza: ₱21.4 million (as of 2018)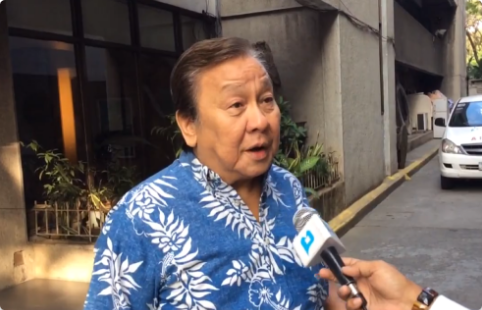 Lito Atienza, former Manila mayor and popular culture icon (thanks to his floral shirts), listed no liabilities as of 2018, thus retaining his ₱21.4 million worth of assets.
Since the '70s, Atienza had been working in Manila as a public servant. Eventually, he became the city's mayor from 1998 to 2007. He also became part of the Arroyo cabinet, working as the Secretary of the Department of Environment and Natural Resources from 2007 to 2009.
Atienza, currently Deputy Speaker and BUHAY Party-List Representative, is known for some of his conservative views. He is against same-sex marriage and divorce. He also attempted to revoke the Reproductive Health Law, as he believed that it promoted birth control and use of artificial contraceptives.
He initially planned to retire from politics, but he was eventually convinced to team up with Manny Pacquaio and run for vice president.
Doc Willie Ong: No data available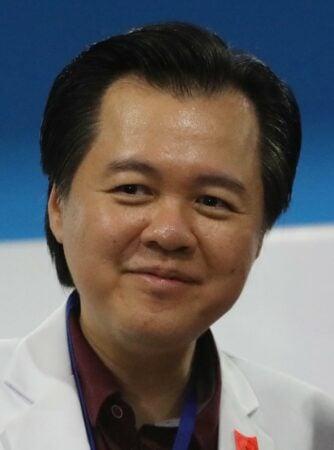 Doc Willie Ong is Moreno's running mate for this upcoming elections. Because he has not held an government position in official capacity, he isn't required to disclose records of his assets and liabilities.
He is a cardiologist and medical personality who has appeared in various television and radio shows. He also works as a health writer. He had worked as a consultant for the Department of Health from 2010 to 2015. Together with his wife, who is also a doctor, he maintains a YouTube channel with more than 7 million subscribers.
Final Thoughts
The net worth of presidential candidates in the Philippines, which have been made public, may not have a direct influence on how they'll run the government and serve their constituents. Nevertheless, it's still a good thing to know and take note of, especially if it's something you consider important when making a decision on who your candidate will be.

Sources: