Traveling abroad is exciting, but it has its fair share of hassles, too. For one, it may not let you take your sweet time. You may find yourself being rushed by your tour guide, so you'll all get to the next destination. Other times, you're bound by train or bus schedules.
For many travelers abroad, driving is the best way to get around and explore places. This particularly applies to those visiting the countryside or hidden gems. No more pressure from the tour guide. No more stress from the commute.
However, you can't just rent a car in a foreign land even if you have a valid driver's license. You'll need to have an International Driving Permit. Here's your guide to applying for an International Driving Permit in the Philippines.
What is an International Driver's Permit?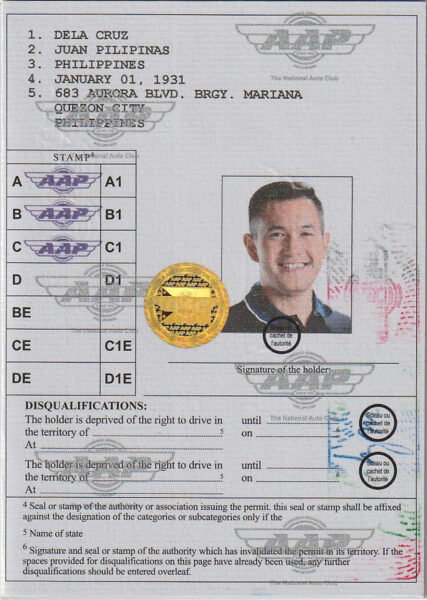 A Philippine International Driving Permit (PIDP), more commonly known as the international driver's license, is a document that allows you to drive a vehicle on foreign roads. Think of it as an extension of your Philippine Driver's License to other countries.
Why Should I Carry an International Driving Permit?
The PIDP is a legal requirement for drivers in many foreign countries. If you drive without it, you may face a civil or criminal charge. Also, travel insurance companies usually list driving without an International Driving Permit as an exclusion. So, if you claim for damage and you don't have a PIDP, you won't receive any insurance benefits.
How to Get an International Driving Permit in the Philippines
The only organization authorized to issue the International Driving Permit in the Philippines is the Automobile Association of the Philippines (AAP). You can't get it anywhere else (unless authorized by the AAP), so be wary of people or organizations that offer this license. In line with that, remember that using a fake PIDP is a crime.
Here are the things to take note of when applying for an international driving license in the Philippines.
Requirements for an International Driving License in the Philippines
The requirements for the International Driving Permit in the Philippines are straightforward. Whether you're applying for a new license or a renewal, you'll just need to prepare these three items:
Original and photocopy of valid Philippine Driver's License (card-type license and paper-type/original receipt from the LTO are both accepted)
Two pieces 2x2 colored ID picture with white background
Processing fee of ₱4,144
Application Steps for an International Driving License in the Philippines
There are two ways to apply for an International Driving Permit in the Philippines: by visiting an AAP office or submitting your application via the AAP website. Here are the steps for each method.
Application at the AAP Office
Visit the AAP office closest to you. Its headquarters is in Quezon City, but it has branches in Pampanga, Alabang, Makati, Lipa, Cebu, and Davao. Check this page for their addresses.[1]
Fill out a PIDP application form and submit the requirements.
Pay the processing fee.
If you apply at the Quezon City headquarters, you may get your PIDP in an hour. Other branches, meanwhile, usually issue the permits between two to five days.
Read more: Airport Fees in the Philippines to Remember Before Your Next Flight
Online Application via the AAP website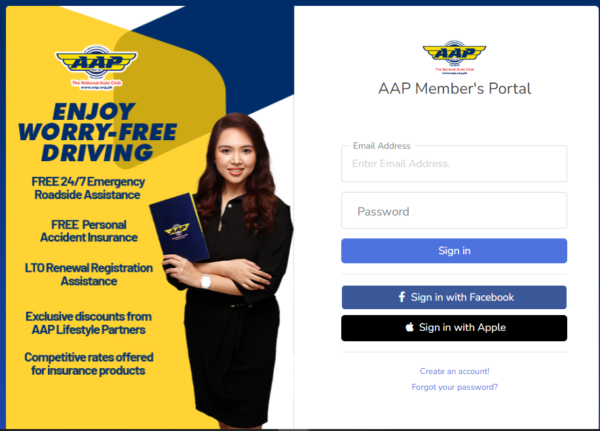 Go to the official AAP website.[2]
Under the "Services" tab, click "International Driving Permit."
On the next page, click the "Apply Now" button.
You'll be directed to the AAP Members' Portal. If you don't have an account yet, sign up. You can also sign in using your Facebook or Apple account.
Fill out the online application form.
You'll receive an email that confirms your submission. Also, you'll receive an email from the AAP branch that you nominated in the application form. It'll give you the payment details and ask you to provide your house address just in case you want your permit delivered.
Note: The renewal of your PIDP follows the same steps. You may contact the AAP for more information.
Read more: Travel Loan in the Philippines: When and Where to Apply for One

List of Countries That Accept the Philippine International Driving Permit
What countries accept the international driving permit? It's accepted in many countries, including the following:
Albania
Algeria
Andorra
Argentina
Australia
Austria
Bangladesh
Belarus
Belgium
Bolivia
Bosnia and Herzegovina
Brazil
Bulgaria
Canada
Chile
Colombia
Costa Rica
Croatia
Cyprus
Czech Republic
Denmark
Dominican Republic
Ecuador
Egypt
El Salvador
Estonia
Finland
France
Georgia
Germany
Ghana
Greece
Hong Kong
Hungary
Iceland
India
Indonesia
Iran
Iraq
Ireland
Israel
Italy
Jamaica
Jordan
Kenya
Korea (South)
Kuwait
Latvia
Lebanon
Libya
Lithuania
Luxembourg
Malaysia
Malta
Mauritius
Mexico
Moldova
Montenegro
Mozambique
Namibia
Netherlands
New Zealand
Nicaragua
Nigeria
North Macedonia
Norway
Oman
Pakistan
Paraguay
Peru
Poland
Portugal
Qatar
Romania
Russia
Saudi Arabia
Serbia
Singapore
Slovakia
Slovenia
South Africa
Spain
Sri Lanka
Sudan
Sweden
Switzerland
Syria
Tanzania
Thailand
Trinidad and Tobago
Tunisia
Turkey
Uganda
Ukraine
United Arab Emirates
United Kingdom
USA
Uruguay
Venezuela
Vietnam
Yemen
Zimbabwe
See also:
How Long is the Validity of an International Driver's License in the Philippines?
Your PIDP is valid for one year. However, you can apply for a permit with longer validity. The AAP can issue an international driving permit in the Philippines that's valid for up to two or three years.
Notes:
As a general rule, the validity of your PIDP cannot exceed the validity of your domestic driver's license.
In Yemen, IDPs are valid for Yemen residents only, according to the AAP.
Validity restrictions apply to IDPs in Brazil, Canada, Costa Rica, Egypt, El Salvador, Finland, Nicaragua, Oman, Poland, Portugal, Qatar, and Romania. This means that your PIDP will be only accepted for a limited period of time (30, 90, or 180 days, depending on the country). So even if your PIDP has longer validity, it won't be accepted if it goes beyond the country's set number of days.
Japan doesn't allow the continued use of the IDP for more than a year. The AAP says that when you renew your PIDP that you'll use in Japan, you must be out of Japan for at least three months, so you'll be allowed to use the renewed permit.
FAQs on International Driving Permit in the Philippines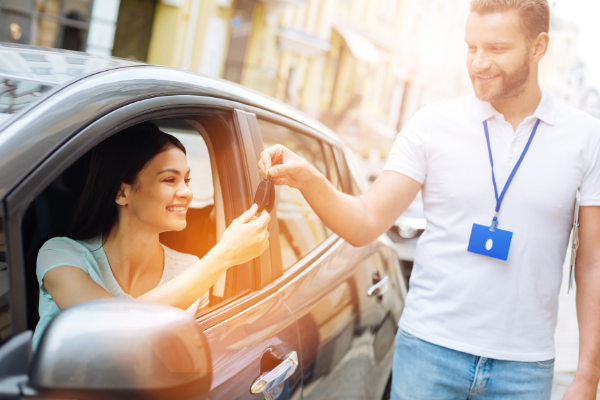 While the application for an AAP international license is easy, you may still have some questions that need to be answered. Check out the following.
1. How much is the price of an international driver's license in the Philippines?
The regular international license with a one-year validity costs ₱4,144. Note that a PDIP with extended validity is much more expensive.
Here are the rates:
Two-year validity: ₱8,604
Three-year validity: ₱9,184
2. I cannot apply personally. What should I do?
The good news is that the AAP accepts applications through a representative. But aside from the requirements mentioned above, your representative will have to present the following:
Authorization letter signed by the applicant
Government-issued ID of the representative
LTO certification and original receipt If you can't present the original driver's license
Read more: Best Personal Loans to Apply For in the Philippines 2022
3. Can foreign nationals apply for an International Driving Permit in the Philippines?
Yes, foreigners can apply for an International Driving Permit in the Philippines. In addition to the abovementioned requirements, foreign applicants will need to present the following.
Additional Requirements for Dual Citizens
Foreign applicant's original passport
Photocopy of passport pages that indicate your last date of arrival in the Philippines
Additional Requirements for Permanent Residents
Foreign applicant's original passport
Alien Certificate of Registration (ACR)
4. I heard that OFWs can get a discount. Is it true?
Yes, you can qualify for a 10% discount if you're an OFW. Just present the following documents on top of the requirements above.
5. Where else can I apply for an International Driving Permit in the Philippines?
Aside from the AAP's website or branches, you can also apply for an International Driving Permit in the Philippines at the following AAP-accredited travel agencies:
Red Rock Travel Facilitators
LGCT Travel and Tours
Hello PH Travel Agency
Lipa City House of Travel and Tours International
DLS Travel and Tours
Gocation Travel and Tours
LHOYS Travel and Tours
NBT Travel Agency
6. I have my International Driving Permit but I forgot to bring my domestic driver's license. Will I get in trouble abroad?
You're not supposed to use your PIDP as a standalone document. It's not a substitute for your driver's license. When you go abroad, you should carry both your PIDP and domestic driver's license at all times.
7. Is there an age limit for getting an International Driving Permit in the Philippines?
Yes, IDPs can only be issued to people who are 18 years of age and above.
8. I have a student driver's license. Will I qualify for a PIDP?
No. The International Driving Permit cannot be issued to drivers who have a learner driver permit. Likewise, if you have a temporary driver's license, you may want to wait for your permanent license before traveling. Chances are, the foreign authorities abroad will not accept a temporary license.
Related article: Trip to Asia 2022: Cheapest Countries to Travel from the Philippines
Final Thoughts
Explore exciting destinations abroad on your own terms by driving. For your peace of mind, get an International Driving Permit in the Philippines. The application process is simple yet the rewards are great. While you're at it, do your due diligence on the traffic rules and regulations of the country you're visiting. That way, you won't be committing any violation.

Sources: