The Overseas Employment Certificate (OEC) has been figuring in the news lately. As of this writing, processing OECs is suspended for all Kuwait-bound overseas Filipino workers (OFWs), amid the ongoing investigation of the death of seven Filipino household workers in Kuwait.
Also recently, the Department of Labor and Employment lifted its temporary suspension order that halted OEC processing from November to early December 2017 to allow the Philippine Overseas Employment Administration (POEA) to investigate reported illegal recruitment practices within its ranks.
And for the past few years, OFW rights groups have been calling for scrapping the OEC[1] to "free OFWs from the burden of paying excessive fees."
Nonetheless, the OEC is still one of the required documents for most OFWs before they're allowed to work abroad.
Whether you're a newly hired or a returning OFW, you need to get an OEC from the POEA. Securing this document ensures your protection from the government should anything unfortunate happen in your host country.
What is an OEC?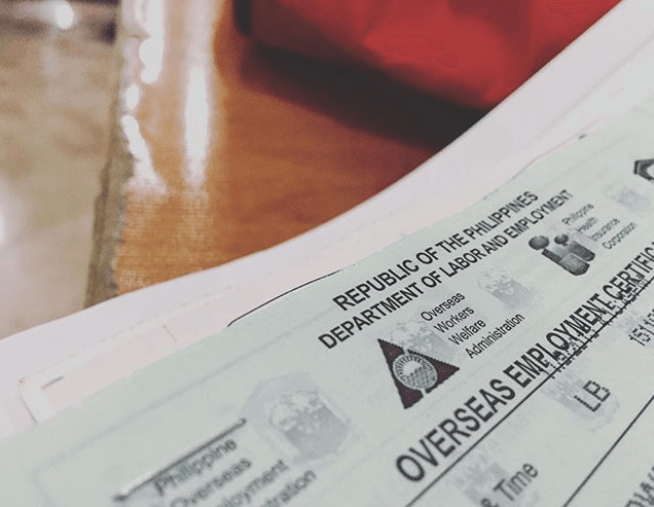 Also called the POEA travel exit clearance, an OEC is a proof of being a documented OFW, meaning you're allowed to leave the country and work overseas. You present it at the airport prior to your departure. It is valid for 60 days from the issuance date.
This important document has several uses:
Exemption from paying the travel tax and terminal fee when presented to the respective counters at the airport
OFW's exit pass or clearance at the airport
Proof of legal status as an OFW, which ensures government benefits, protection, and assistance
Supporting document for application for OFW housing loan and personal loans in the Philippines
What are the OEC Requirements?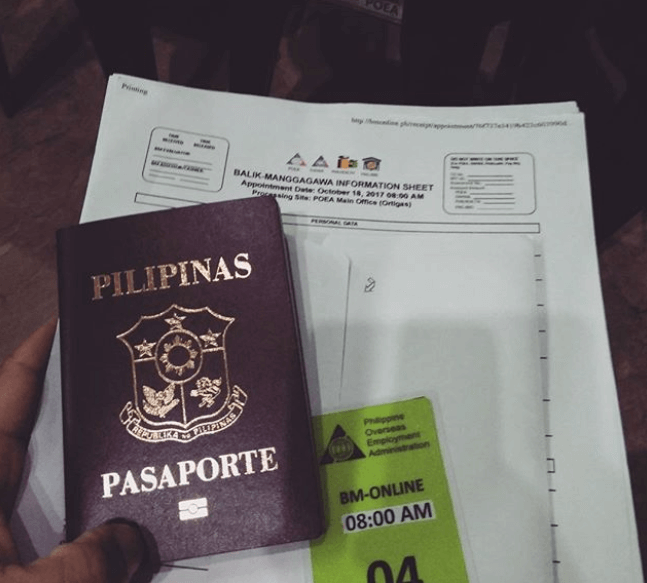 Document Requirements:
Passport with at least six months validity from departure date
Valid work visa, work permit, or any equivalent document
Verified employment contract or offer of employment
Printed Balik-Manggagawa Information Sheet
Check this POEA document[2] for the complete list of requirements. Requirements differ for skilled and professional workers, low-skilled workers, and household service workers. OFWs bound for Canada and the United States need to submit additional requirements.
Also, bring both original copies and photocopies of all your documents. For faster processing, arrange them separately and according to the POEA list. Clip them separately in a folder.
Related Article: Easy Steps to DFA Passport Appointment, Application, and Renewal

OEC fees:
POEA processing fee - PHP 100 per e-receipt/OEC
OWWA membership fee - USD 25 (or its PHP equivalent)
Pag-IBIG contribution - Minimum of PHP 100 each month
PhilHealth contribution - PHP 2,400 for one-year coverage
How to Get an OEC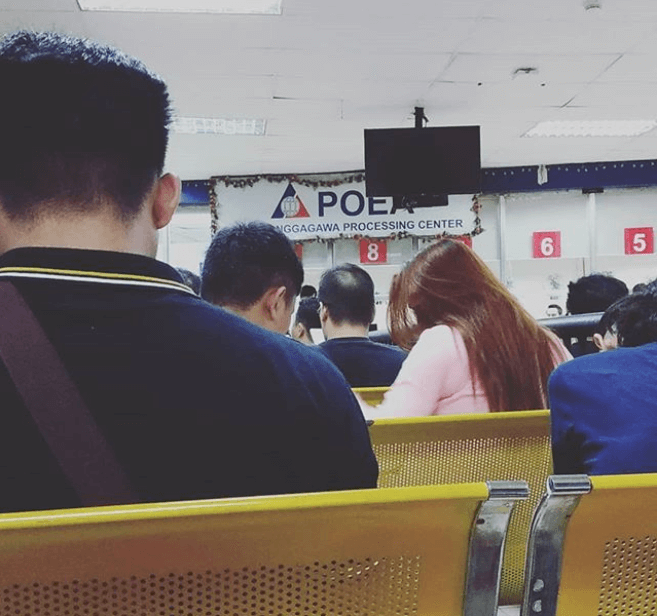 Hired directly by an overseas employer? You'll need to apply for an OEC by yourself, either as through walk-in or the Balik-Manggagawa (BM) Online System.
Walk-in applicants can obtain this document in any of these processing centers:
POEA main office at EDSA corner Ortigas Avenue, Mandaluyong City (Balik-Manggagawa Processing Division/BMPD)
POEA regional offices[3], regional extension units, and satellite offices
Philippine Overseas Labor Offices (POLO) in the country of employment
Labor Assistance Counters at Manila, Cebu, and Mindanao airports (only for returning OFWs who are staying in the Philippines for five days or less)
A walk-in application may take a whole day to several days to complete. But you can reduce the processing time to less than an hour by setting an appointment online.
Just log in to the BM online appointment system[4] (new users have to register in the system first) and set the schedule and venue for processing. On your appointment date, submit your documents and two copies of accomplished BM Information Sheet.
Once POEA approves your application, proceed with paying the required fees and then wait for your new OEC.
How to Get an OEC Exemption
Only OFWs who are returning to the same employer or workplace and have a record in the POEA database can be exempted from securing an OEC.
To get an OEC exemption, login to your BM Online account before your scheduled return to your employer. Then click on "Acquire OEC or Exemption." If you're exempted, the system will display a confirmation message with your BM Exemption number and pre-departure instructions on what documents to present at the airport.
Final Thoughts
As an aspiring or returning OFW, you'll do a lot of paperwork. Knowing how to apply for an OEC properly and conveniently can save you from the stress and agony of the process.

Sources: