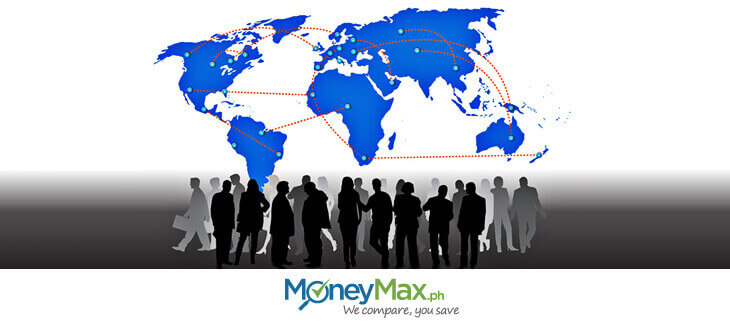 Overseas Filipino workers (OFWs) are a strong pillar of the economy. This is evidenced by the 2.3 million OFWs and the Php 1.26 trillion ($26.92 billion) sent last year in remittances. Higher pay is the main reason Filipinos dream of becoming OFWs. In their home country, domestic helpers are paid around Php 5,000 monthly, but in other countries such as Hong Kong, they can earn up to Php 30,000 per month (HKD 5,000). For professional work, you can earn more than twice or thrice what you're making in the Philippines if you work as an OFW. However, it's important not to succumb to lifestyle inflation and other common money traps OFWs are guilty of.
If you're thinking about working abroad or you already have an offer and need to take care of pre-departure necessities, here is a handy OFW pre-departure checklist complete with the things you need to know and how much to prepare:
Visa
This should be shouldered by your employer, and the application process will be done in your country of employment. Expect your employer to send you the application forms and documentation requirements which you will email or mail back to your employer. Once you have a visa, the real work begins.
Placement Fees
This is the fee recruitment agencies will charge you, and this is allowed by law. Placement fees are collected because hiring and sending employees to work abroad pose risks which the agencies are accountable for.
The placement fees for POEA-licensed agencies may be equivalent to one month's salary. Liana, a domestic helper working in Hong Kong paid roughly Php 90,000 in placement fees. For those bound for the US, Canada, the UK, Ireland, and the Netherlands, there are no placement fees for those hired as domestic workers, caregivers, and seafarers.
Also, protect your money by dealing with licensed recruitment agencies only. Be aware of scammers who will pose as recruiters and will ask you to pay fees. For a complete list of licensed, delisted, and suspended recruitment agencies, you can check the POEA website[1].
Medical Exam
You will need a medical certificate declaring that you are 'fit to work' in order for you to leave the country for work. Your job offer may be cancelled if the result of your medical exam declares you 'unfit to work'. This ensures that you will be able to handle your work responsibilities abroad and protects your employer from hiring candidates who won't be able to meet the demands of the job.
Take note that the medical exam costs vary depending on your country of employment. For those bound for Gulf Cooperation Council (GCC) states, such as Bahrain, Kuwait, Saudi Arabia, and the UAE, you will need to take additional tests. Fees range from Php 2,500-5,000. If you need to retake any tests (e.g. blood test, urine sample, x-ray etc.), you will need to pay additional fees.
Insurance Coverage
It is mandated by law that recruitment agencies get insurance coverage for workers they are set to deploy. The insurance policy covers the duration of the employment period. This will be shouldered by the agency, so they cannot charge any premiums to the worker.
Mandatory Pag-IBIG & PhilHeath Memberships
If you already have Pag-IBIG and PhilHealth memberships, you'll need to apply again since you'll be classified as an OFW this time. Being a member of Pag-IBIG and PhilHealth will grant you opportunities and benefits that will help you provide for your family. This includes availing of multi-purpose loans and the PhilHealth benefits. The fees vary depending on the duration of your contract, but for a 1-year term, prepare no less than Php 2,000 to be sure.
POEA seminars
The Philippine Overseas Employment Administration (POEA) requires OFWs to attend a pre-departure seminar (PDOS). The seminar is free and will last for two hours. The PDOS informs departing OFWs of what to expect when they reach the country of employment, the do's and don'ts, and the necessary government agencies and hotlines to contact for certain issues (e.g. abuse, expectation vs. reality of contract, loans, etc.). Once you attend the PDOS, you will be issued an overseas employment certificate (OEC).
Read more: How to Get an OFW eCard
Overseas Employment Certificate (OEC)
The OEC certifies that you are employed in a foreign country and costs Php 120 for a copy. You will give this to the immigration officer when you get to the Philippine airport. Having an OEC exempts you from paying airport fees such as travel tax (Php 1,620) and the airport terminal fee (Php 750). Keep in mind that every time you come back to the Philippines for a visit, you will also need to present an OEC. Applying for OECs can be done in your country of employment.
All Set to Work
Now that you know the step-by-step process for departing OFWs, you'll know what to expect and the money you need to prepare. Keep in mind that before you step foot abroad and start earning in a foreign currency, there are still numerous steps you have to undergo and fees to pay as outlined above. But once you've passed those hurdles, you're all set to begin your life as an OFW and provide your family with a better future.

Sources: