Traveling broadens your horizon in a way that no other activity can. It's a great investment that not only breaks the dullness of your daily grind but also exposes you to new things—new sights, new experiences, and new perspectives that enable you to learn more about the world.
If you're ready to hop on a plane again and cash in on the benefits of traveling, there are plenty of visa-free countries you can visit as a Filipino tourist. Each offers something unique for you to enjoy.
Go ahead and plan your travel today! Or if you'd rather skip the humdrum of making travel arrangements and fast forward to the fun part, check out this list of the best travel agencies in the Philippines.
Travel Agent vs. Tour Operator: What is the Difference?
Tour operators and travel agents both are travel service providers, but there's a core difference in how they conduct business.
👉 Tour Operator
A tour operator designs holiday itineraries, plans trips, and creates holiday packages that cover all the essential elements of travel like accommodation and transport. Tour operators take responsibility for the travel packages they create. They make sure that customers get compensated, are taken to safety, and are flown back to their home country in case something goes awry and the tour fails.
👉 Travel Agent
A travel agent serves as an intermediary between a tour operator and a customer. While tour operators offer limited packages (i.e., only the ones they create), travel agents provide a wide range of products and services from different tour operators, giving customers an exhaustive selection of holiday packages to choose from.
Also, unlike tour operators, travel agents don't cover any liability for the products and services they sell. The tour operators remain responsible for what they create.
The line separating the two roles isn't always clear. For example, tour operators can bypass travel agents and offer their products and services directly to customers. Likewise, travel agents can also create their own packages to sell and market to their customer base.
Pros and Cons of Hiring a Travel Agency
Travel agencies are not for everyone. Some might find them useful; others might not. Below are some of the pros and cons of hiring a travel agency to help you decide if you need one.
👍 Pro: Plan Your Trips Conveniently
Booking flights and accommodations can be time-consuming and tedious if you don't know what you're doing. To save yourself the hassle, you can enlist the services of the top travel agencies in the Philippines.
They know exactly what to do and how to do it in the most efficient way. They take care of the little things—including providing passport assistance—so you can focus on the best parts of your trip.
👍 Pro: Score Competitive Deals
The best travel agencies in the Philippines can get you great bundled deals that match both your travel needs and budget. Travel agents are trained professionals who can negotiate better prices for you. They can give you advice on the cheapest countries to travel to from the Philippines. They can also leverage their industry contacts to give you access to lesser-known discounts and deals.
👍 Pro: Minimize Unwanted Surprises
When planning a trip, it's easy to overlook some of the finer details. You might forget to furnish a required document or skip a step in the booking process. By hiring a travel agency, you can avoid these mistakes altogether.
Travel agents can also protect you from scams as they have enough industry knowledge and experience to tell what's legitimate and what's fraudulent. With a travel agent, you can rest easy knowing that a professional is handling the nitty-gritty for you.
👍 Pro: Get Access to Professional Travel Assistance
A travel agent will not only give you advice on the best places to visit but also clue you into the dos and don'ts in those locations.
That's not all—another perk of getting a travel agent is having someone within reach who has your best interest at heart. Travel agents thrive in repeat business, so they take care of their existing customers and go out of their way to deliver excellent customer service.
If your flight gets canceled or something goes wrong with your accommodation, you can count on your travel agent to help you sort things out. In case of unforeseen events like natural disasters, your agent can help you evacuate and take you to safety.
👎 Con: You Can't Deviate from the Plan
Agility and flexibility are two things you can say goodbye to when you commit to working with a travel agency. You won't be able to accommodate spur-of-the-moment changes in your itinerary. You must follow whatever you've planned step by step.
Attempting to make any change will just cost you more time, effort, and money—which defeats the purpose of hiring a travel agency in the first place.
👎 Con: You Need to Make Compromises
Hiring a travel agent means relinquishing control over your travel plans. You're essentially giving up the reins to someone else—and while that sounds like a pro for some, it's a definite con for others.
Also, having a travel agent sometimes means considering the agent's time and working with a schedule that works for both of you.
👎 Con: You Might Have to Shell Out More Money
Convenience comes with a price. Because a travel agent serves as an intermediary between a tour operator and a consumer, hiring one might cost you more.
10 Best Travel Agencies in the Philippines
Travel agencies are everywhere in the Philippines. We narrowed down your choices to 10 of the most trusted in the industry. Use this guide to decide which one best fits your travel needs.
✈️ Gazelle Travel and Tours
Landline: +63 2 8463 8134
Mobile: +63 965 908 2851, +63 928 179 5447
Email: travelbookings@1gazelle.com
Products and Services:
Visa assistance and consultation

Specialized group tours

International group tours

International airline and hotel bookings

Domestic airline and hotel bookings
Gazelle Travel and Tours[1] is an industry specialist accredited by the Department of Tourism (DOT) and affiliated with various travel agency associations and boards. It offers domestic and international tour packages for travelers of all types. With Gazelle, you can avail of bespoke services depending on your budget and needs.
Gazelle can be your travel partner in local destinations like El Nido and Cebu. It also offers travel packages to global destinations like Japan, South Korea, Switzerland, Turkey, Germany, Austria, and Hungary, among others.
✈️ JTB Asia Pacific Phil. Corp.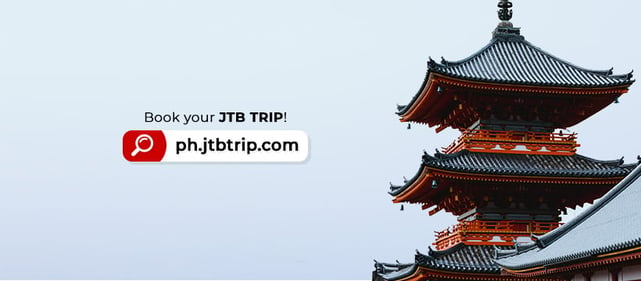 Landline: +63 2 8894 5528 (Taguig), +032 344 5806 / +032 349 3925 (Cebu)
Email: leisure_jtbmnl.ph@jtbap.com
Products and Services:
End-to-end Visa solutions

Airline ticketing

Tour packages

Corporate business packages
The JTB travel agency[2] in the Philippines is part of the JTB Group, which is one of the biggest travel agencies in the world, harnessing a global network of over 1,100 offices in 38 countries. The Philippine office is DOT-accredited and is affiliated with various groups like the International Air Transport Association (IATA), Philippine Travel Agencies Association, Inc. (PTAA), and Philippine Tour Operators Association, Inc. (PHILTOA).
JTB mostly offers trips to Japan, but it also has international tour options to other Asian countries like Korea, Cambodia, Singapore, Indonesia, and Thailand. Packages are also available for trips to the Mediterranean, Balkans, Russia, and the Americas.
✈️ Lindela Travel and Tours
Mobile: +63 917 706 5499 (Tour Package), +63 917 704 1916 (Visa), +63 917 713 1236 (Passport Documentation), +63 917 709 7402 (Help Desk)
Email: info@lindelatravel.com
Products and Services:
Visa consultation

Immigration

processing consultation

Airline reservation

Flight

Passport services

Documentation services
Lindela Travel and Tours[3] aspires to be the most popular travel agency in the Philippines—and it's close to getting there. As an award-winning and trusted agency with a decade-long experience, Lindela offers premium packages at great prices.
You can score great travel deals to local destinations like Batanes, Bohol, Boracay, Cebu, Coron, Palawan, and Siargao. International tour options are also available for places like Australia, Canada, Egypt, Hong Kong, Japan, Malaysia, New Zealand, Singapore, South Africa, South Korea, Taiwan, Thailand, the United Kingdom, and the Americas.
✈️ Marsman Drysdale Travel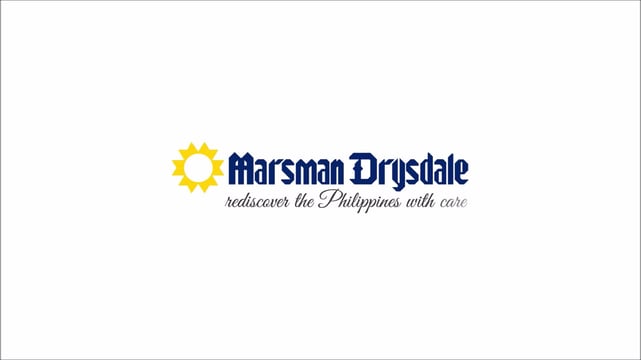 Landline: +63 2 8887 0000
Email: inquiry@ph.travelleadersint.com
Products and Services:
Reservations and ticketing for international and domestic air travel

Reservations of hotel, car, rail, cruise, travel insurance

Client and traveler profile management

Visa, passport, and immigration documents assistance

Local and foreign tour packages

Client management information and exception reporting (for corporate accounts)

Travel alerts and advisories

Airport assistance

24-hour assistance
With over 30 years in the industry, Marsman Drysdale[4] is one of the most famous travel agencies in the Philippines. It received various recognitions in its prime, the most notable of which is the prestigious Travel Trade Gazette (TTG) Asia awards for "Best Travel Agency" in the Philippines, which Marsman won in 2000 and 2013.
In 2019, this industry specialist became the exclusive Philippine partner of the Travel Leaders Network, a global travel agency community that operates over 6,000 travel agencies across 80 countries worldwide.
As a tourist, you can explore local destinations like Bohol, Cebu, Boracay, Palawan, and Manila. Marsman Drysdale also offers international packages to countries like Cambodia, Hong Kong, Singapore, Vietnam, Indonesia, and Japan.
✈️ Rajah Travel Corporation
Landline: +63 (02) 8894 0886 (Makati), +63 (02) 8523 8801 (Manila)
Email: webinquiry@rajahtravel.com
Products and Services:
Corporate travel management

Meetings and events management

Travel shop

Documentation services

Embassy accreditation

Tourism site management

Travel academy
Rajah[5] is one of the biggest travel agencies in the Philippines, having been in the industry for five decades. This Filipino-owned travel company has won several international accolades including the annual "Best Travel Agency" award given by the Travel Trade Gazette (TTG) Asia and TTG MICE. Rajah bagged the award 11 times since 2001, with the latest being in 2019.
Rajah offers travel options to local destinations like Bataan, Bohol, Boracay, Bukidnon, and Cebu, among others. It also accommodates international tours and cruises to different countries across all continents.
✈️ Rakso Air Travel and Tours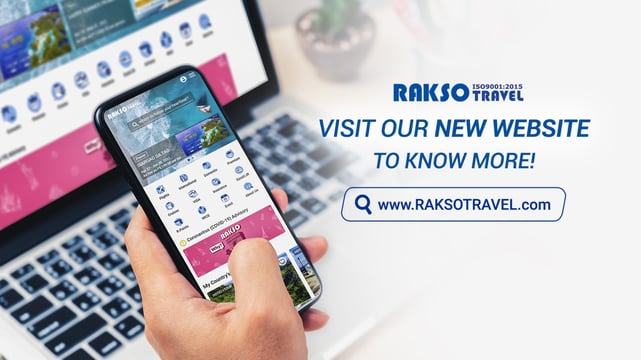 Landline: +63 (02) 8651 9000
Email: support@raksotravel.com
Products and Services:
Domestic and international air tickets

Travel packages

Tour activities

Hotel booking

Land transportation

Visa processing and assistance

Travel insurance
Rakso[6] currently holds the title of the best travel and tours agency in the Philippines. It has been dubbed the "Philippines' Leading Travel Agency" by the World Travel Awards four times in a row from 2019 to 2022.
As a premium travel service provider, Rakso develops inbound and outbound tour products for destinations like Korea, Japan, Turkey, Dubai, Greece, the Middle East, the Holy Land, Europe, Australia, and Russia.
✈️ Scorpio Travel and Tours
Email: inquire@scorpiotravel.com
Products and Services:
Airline ticketing

Cruises

Tour packages

Travel insurance

Visa consultation

Special interest tours
Scorpio[7] is accredited by the DOT and is also an active member of the PTAA, Quezon City Travel Agencies Association (QCTAA), Tourism Promotions Board (TPB), and Tourism Congress of the Philippines (TCP).
Scorpio offers local trip arrangements to destinations like Baguio, Batanes, Bicol, Bohol, Boracay, Cebu, Palawan, Davao, and Ilocos Norte. International tours are also available for different countries across the United States, Asia Pacific, Europe, Oceania, Africa, and the Middle East.
✈️ Skywin Travel and Tours

Landline: +63 2 8524 3384
Email: inquiry@skywintravel.com
Products and Services:
Flight and hotel reservations

Full tour packages

River and ocean cruises

Groups and corporate

Visa assistance

Travel insurance

International WiFi device
Skywin is a travel and tours corporation that is also a proud member of PTAA. It currently offers tour options to countries like Japan, Portugal, Spain, the Balkans, Vietnam, Thailand, Singapore, Turkey, and Dubai.
✈️ Travbest Travel and Tour Co.
Email: inquiry@travbest.com
Products and Services:
International air ticketing and hotel reservation

Itinerary planning for corporate and leisure travel

International tour packages

Comprehensive promo tours with all-in arrangement

Group visa assistance

Convention and conference travel

Corporate incentive travel, company outings

Educational tour

Airport transfers and other transportation rentals

Immersion school packages (international hotel)

Day tours or transfers
Travbest[8] is a travel agency and tour operator rolled into one. It's DOT-accredited and a proud member of major travel associations in the country, including the PTAA, PHILTOA, and the Philippines - Pacific Asia Travel Association (PATA).
Travbest offers complete travel packages at an affordable price. Besides the typical local spots, you can also visit neighboring countries like Hong Kong, Singapore, Malaysia, Indonesia, Vietnam, Laos, Cambodia, Brunei, Thailand, South Korea, Japan, and Taiwan. Tour options to countries like Turkey, India, and Israel are also available.
✈️ Vansol Travel and Tours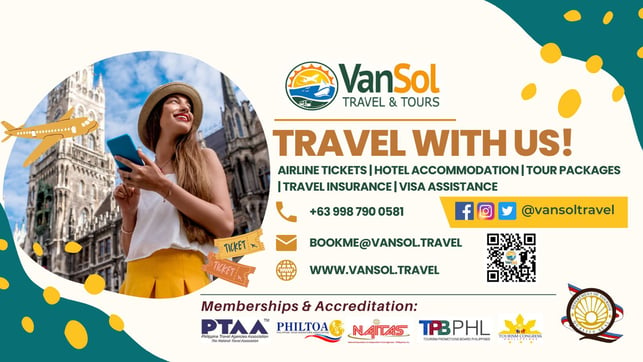 Landline: +63 2 8 5163573
Mobile: +63 925 731 0485
Products and Services:
Domestic and international air tickets

Hotel and resorts reservations

Vacation packages to Asia, Australia, Europe, and the USA

Cruise packages

Holy Land tours

Meetings and conventions travel coordination

Travel insurance

Team building activities and events

Visa assistance
Vansol Travel and Tours[9] makes travel affordable for Filipinos. It also puts the spotlight on Filipino tourist destinations for the rest of the world to enjoy. Accredited by DOT and affiliated with travel organizations like PHILTOA, TPB, and the National Association of Independent Travel Agents (NAITAS), Vansol is a reliable travel agency that provides premier product offerings and solutions for travelers of all types.
Among the local destinations you can explore with Vansol are Boracay, Palawan, Siargao, Bohol, Ilocos, and Quezon Province. Vansol also offers international tour options to Australia, Israel, Japan, Korea, the Middle East, New Zealand, and Turkey.
Final Thoughts
Some people find that it's better to plan trips on their own rather than hire a third party to do most of the work. Assess your own needs and preferences to know what works for you. If you decide that hiring a travel agent brings you more value, do more research to better understand your options.
Go only for the best travel agencies in the Philippines to ensure that you're getting the most value-adding, legitimate deals.

Sources: