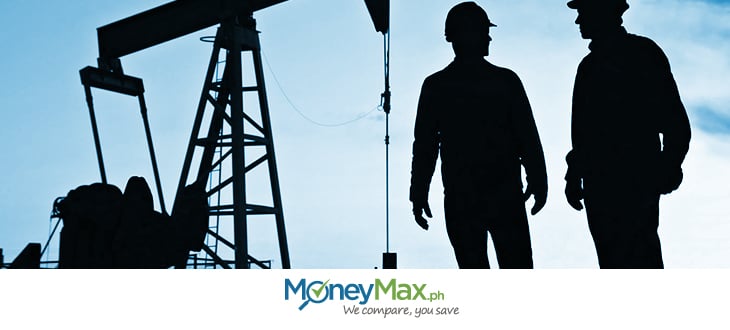 We all know that some occupations increase the chances of being able to travel abroad. Many students, especially when there was a large demand put out for medical and IT professionals in the 2000s, found that their respective callings quickly became a gateway to the rest of the world.
While many occupations enjoy attention from employers the world over, there are just some land-based occupations that are in heavy demand and may lead to your dream of working outside the country. Here's a look at some of the most in-demand OFW occupations:
Healthcare
The demand for people to staff hospitals and its facilities remains one of the most in-demand professions, with astounding 460,000 openings waiting to be filled in the USA alone. Hospitals and research facilities in the Middle East are also looking to fill over 7,000 positions certain this sector.
This isn't limited to nursing professionals. Many hospitals and practices are looking for dentists, medical technicians, and specialized care professionals to add to their staff. There are also countries, such as Australia, that are projecting demand growth in these employment areas in the next three years as well.
Read more: Thinking of Migrating to New Zealand, Canada, U.S., or Australia? Read This First!
Information Technologies
In the digital age, there are the men and women who keep it all running as smoothly as possible. From maintaining websites to developing applications and coding, there's no shortage of companies looking for IT professionals.
In the UK, for example, there's a high demand for IT professionals – with over 105,760 jobs posted in February 2015. Positions number in the tens of thousands for every particular skillset, with 13,000 alone dedicated to people who can work with Java.
Teachers
Most consider teaching as one of the noblest of callings in the country, and the same can be said outside of it. Numbered among the in-demand occupations is that for teachers, particularly in countries where English is a secondary language.
Countries with openings that number in the thousands include Japan, China, and Indonesia, with other countries expected to increase demand in the coming year, according to the Philippine Overseas Employment Administration (POEA). This is also considered a hard-to-fill position in the US, given the skill shortage in the country. Many schools and learning facilities are looking to fill close to 20,000 positions for special education needs alone, with a projected growth of 500,000 positions by 2018.
Read More: An Aspiring OFW's Guide to the POEA and Its Services
Engineering
Another occupation that sees a lot of demand is engineering. Many branches of this profession, such as aerospace and transport have seen an increase in demand for workers in the last couple of years. The increase, particularly in the UK, comes from a skill shortage in the sector.
More of the in-demand branches of engineering include openings for mechanical, electrical, civil, chemical and computer engineers. It is also one of the hardest sectors in the Middle East and Gulf to fill, especially given that they're hosting the 2022 World Cup. They need close to 1 million people to fill positions in this sector, along with healthcare and human resources.
Accountancy and Finance
Many top developing countries have been searching for staff in the number-crunching business of late. Accounting is one of the more useful skills that carry over to any other business should you choose to switch careers.
Many analysts consider this a viable career path as many large companies require the services of someone to keep track of their books, which means less exposure to fluctuations in times of economic downturns. Among the countries looking to hire accountants and finance people are the US, UK, and Australia, with openings numbering around 30,000 in the US and Australia.
Human Resources
Due to the fact that unemployment rates are falling in much of the developed world, companies looking to expand their staff are looking for people who specialize in headhunting, and handle job applications.
Salaries here vary on the sector you choose to work in, and being in HR requires you to have a certain joy in interacting with people, as you'll be handling a lot of questions and internal dynamics. Countries with a high demand for HR specialists include Australia and the UK.
Opportunities Abroad
Remember that these are only some of the most in-demand occupations available. Leaving the country for employment is a great way to broaden your horizons and expose you to different cultures, while you earn more to give yourself and your family a better future at the same time.