First time getting a credit card? It can be a nerve-racking experience, especially if you've been exposed to horror stories featuring overspending and card mismanagement.
Owning a credit card, however, isn't something to be afraid of. You can take baby steps!
The Ze-Lo Mastercard from the Philippine National Bank (PNB) is perfect for those just dipping their toes into the world of credit spending. But is it right for you? Let's find out in this PNB Ze-Lo credit card review.
PNB Ze-Lo Mastercard Key Features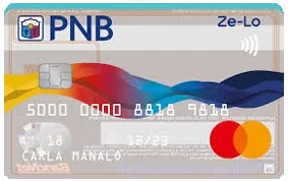 Take a look at the key features of this entry-level card from PNB:
Annual fee: No annual fee for life
Interest rate: 2.5%
Minimum monthly income requirement: ₱10,000
Cash advance fee: ₱200
Late payment fee: None
Overlimit fee: None
Foreign transaction fee: 2.5% of Visa's Mastercard's or UnionPay's conversion rate of the day
Card replacement fee: ₱400
❓ What is the PNB Ze-Lo Credit Card Limit?
It will depend on a variety of factors, such as your credit history and experience with credit cards. Don't expect too much, though—the credit limit for newbies is usually low.
❓ Who is the PNB Ze-Lo Credit Card Ideal for?
The PNB Ze-Lo Mastercard is perfect for first-time credit cardholders. Nevertheless, it's also a good choice for experienced cardholders who are looking for a second card to use for everyday spending.
PNB Ze-Lo Credit Card Review: 5 Reasons to Get This Card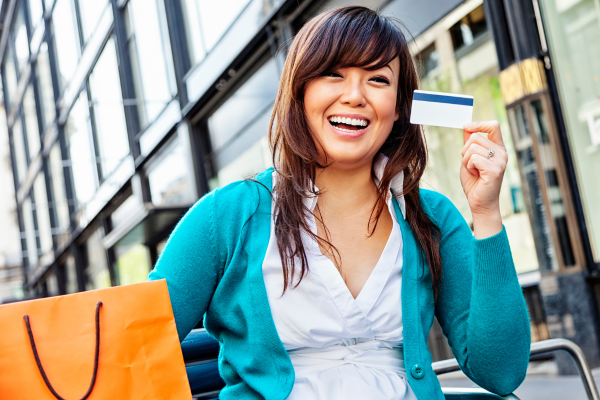 Is this PNB credit card a good choice? Here are a few reasons that may make you apply for the Ze-Lo Mastercard:
👍 Zero Annual Fees for Life
Some credit cards designed for beginners have annual fees of ₱1,000 and above. Banks may waive this fee for the first year.
On the other hand, the PNB Ze-Lo Mastercard comes with no annual fees for life. Yes, that's right—you have one less expense to worry about. This also means savings in the long run!
If you plan to apply for supplementary credit cards, you're in for another treat—they also come with zero annual fees for life.
👍 Zero Fees on Certain Charges
Other banks charge fees when your balance goes above your credit limit. But PNB does things differently. If you happen to spend beyond your credit limit, you won't need to pay the overlimit fee.
Moreover, there are zero late payment fees. No need to feel anxious in case you miss your due date.
👍 Low Interest Rate and Minimum Amount Due
The maximum interest rate for credit cards is 3%.[1] Many banks have chosen to impose the ceiling rate, but PNB has decided to levy a friendly rate of 2.5% for the Ze-Lo credit card.
On top of that, the bank has a low minimum amount due. With a low interest and a low minimum amount due, your monthly payments become more manageable.
👍 Wide Acceptance
Going abroad? Since your Ze-Lo credit card bears the Mastercard brand, you can use it in millions of shops in more than 200 countries. Your card also allows you to pay your bill in Philippine Peso even for transactions abroad.
If you love online shopping, the PNB Ze-Lo credit card is also up for this task.
👍 0% Interest Installment Plans
One of the major PNB Ze-Lo credit card benefits is that it allows you to purchase big-ticket items, all thanks to the Zero% Affordable Payment Plan (ZAPP).
With this feature, you can shop for appliances, gadgets, clothes, and more and pay for them in installments for up to 24 months at 0% interest. However, you can only enjoy this feature when you shop from select PNB-affiliated brands and merchants.
Read more: How to Apply for a PNB Credit Card Online or In-Person
PNB Ze-Lo Credit Card Review: Drawbacks
The PNB Ze-Lo credit card benefits are exciting, right? However, it's not without its drawbacks. Take a look at the following to decide if the Ze-Lo Mastercard is still a good choice for you:
👎 No Rewards Points
One of the best things about owning a credit card is that it allows you to earn rewards points, which you can then exchange these points for air miles or gifts.
Unfortunately, the PNB Ze-Lo credit card doesn't have such a feature, which may be a letdown if you're keen on collecting points.
👎 No Access to Other PNB Privileges
Other PNB credit cards may come with a Mabuhay Miles welcome gift, exclusive ticket discounts at Philippine Airlines, and free travel insurance. Your PNB Ze-Lo credit card, on the other hand, doesn't have access to these perks.
👎 Possible Low Initial Credit Limit
As mentioned, if the PNB Ze-Lo credit card is your first credit card, you will likely get a low credit limit, probably within your salary range.
But don't lose hope. Once you've proven that you're a responsible credit card user, you may request for an increase in your credit limit.
Keen on learning more about the PNB Ze-Lo Mastercard? Check out its full list of features, benefits, and fees by clicking the banner below.
Top Alternatives to PNB Ze-Lo Credit Card
Looking for more options similar to the PNB Ze-Lo credit card? Here are the top alternatives worth looking into:
The HSBC Red Mastercard is ideal for those who want to enjoy the finer things in life while earning points. This credit card entitles you to 4x rewards points on online purchases, shopping, dining, and overseas spend. You also get to earn 1 rewards point for every ₱20 spend.
Read more: A First-Timer's Guide to HSBC Credit Card Application
Like the PNB Ze-Lo credit card, the Security Bank Next Mastercard[2] doesn't charge annual fees for life. Some of its most appealing features include auto-conversion of single purchases worth at least ₱5,000 into installments, access to Marhaba Lounge at NAIA 1 and 3 for a minimal fee, and purchase protection insurance of up to US$200.
Read more: How to Apply and Get Approved for a Security Bank Credit Card
Young professionals who are new to credit cards will definitely love the Edge Mastercard from BPI.[3] Every ₱50 spend earns 1 rewards point. Plus, you get to enjoy exclusive deals and discounts from BPI all year round.
Traveling overseas? You'll benefit from its low forex conversion rate of 1.85%.
Read more: BPI Credit Card Application: Requirements, Process, and More
💳 UnionBank Classic Visa Card
One of UnionBank's best credit cards for newbies, the Classic Visa Card makes shopping and utility bills payments easy through its auto-charge feature. You can also earn 1 rewards point for every ₱35 spend and enjoy free life insurance coverage of up to ₱400,000.
See also: How to Apply for a Unionbank Credit Card in 3 Easy Steps
💳 PSBank Credit Mastercard
Metrobank's PSBank Credit Mastercard makes shopping easy, thanks to its contactless payment feature. You also get key credit card benefits, such as 0% installment and balance transfer, without the need to pay annual fees for life.
If you'd really prefer a credit card from PNB, check out their lineup:
PNB Ze-Lo Credit Card Review: Final Thoughts
Which PNB credit card is the best for first-timers? If you're a young professional who wants to try credit spending without worrying about hefty annual fees, you may consider the PNB Ze-Lo credit card. While it doesn't have the glamorous lifestyle perks, it gets the job done—and efficiently, at that.
As seen in this PNB Ze-Lo Credit Card Review, this card is also perfect for experienced cardholders who want a no-nonsense card for everyday spending.

Sources: