Cars may be built to last, but they aren't perfect machines. From time to time, you'll encounter mechanical snags and glitches. Some of them may be minor, but that doesn't mean that you'll pay them no mind. Often, they'll get serious, which in turn will incur hefty job orders and may even cause untoward incidents while you're on the road.
Wisdom dictates that your car should undergo routine tune-ups and maintenance. It can be quite taxing, but periodic check-ups and repairs are much better than a one-time, hard-hitting, and expensive fix. More importantly, a well-maintained car is safe not just for your passengers but also for pedestrians.
If your car's warranty period is already over, the next best thing to do is to look for an auto repair and maintenance provider that will serve as your home shop. This shouldn't be a problem since the metro's teeming with them. The question is: who's the most reliable?
Here are the top 10 auto repair shops in Metro Manila. We've also come up with a short guide that will help you pick the most suitable provider.
Why is it Important to Know a Good Auto Repair Shop?
A good auto repair shop can give you the best car services, providing you some peace of mind. Proper auto repair's particularly important if you've been in a road accident. You may need some car parts repaired and replaced, overall decreasing the value of your vehicle. If you don't have car insurance, a car service center can ensure that you can go back safely on the road.
Qualities of a Reliable Car Service Center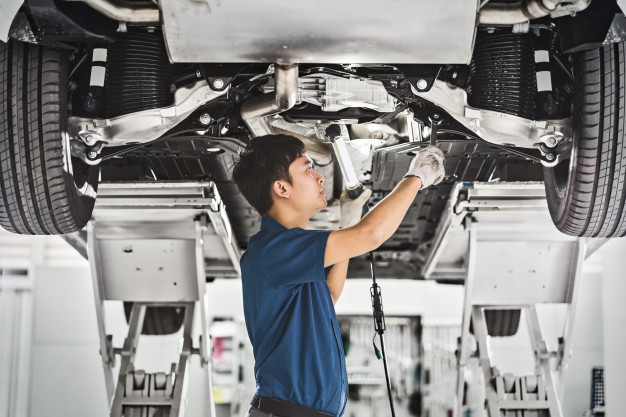 Sometimes, when you walk into an auto repair shop, you can immediately tell the quality of service you'll likely get there. Other times, you'll have to learn by experience. Lucky for you, there are some signs that can give away the work ethic of a car service center and the quality of service you can expect from its workers. Here are three of the qualities you should check:
1. Mechanics Regard Their Craft with Integrity
A good mechanic lets his work do the talking. You can see a mechanic's dedication from the way they handle your vehicle. He takes his time and keeps his focus, and also regards his tools with care. In other words, he makes sure that every car he lays his hands on is in tiptop shape the second he gives it the thumbs up.
A true mechanic has integrity, which extends outside his personal interests. He's always quick to help—even if it means referring you to other reliable car service centers. He doesn't badmouth other shop owners because he regards professionalism highly. If your mechanic's like this, you're lucky. And if the entire team of mechanics in your local repair shop's like this as well, then you better hold on to that gold.
2. Employees are Focused and Committed
When you walk into an auto repair shop, you want everyone to be engaged, not lounging around, waiting for a task to be handed to them. You want their plates to be full because that means you're not their only customer. You're not the only one who finds their services employable.
Pitchy salesmen are everywhere—you'll encounter them even in the car service industry. They'll talk you into buying parts and availing services for a higher price. Their charm is sometimes impeccable, so you'll find yourself being swayed by their friendliness.
But again, remember that a mechanic is supposed to keep your car in the best shape possible. Unless he does that and does it well, keep your cash in your pocket and your trust up your sleeve.
3. The Service Floor is Clean and Tidy
Everyone functions under different kinds of work conditions. Some mechanics work best in a clean and organized environment, while others prefer a more effortless-looking, unruly service floor. Still, despite the chaotic workspace, every car service center must still have a semblance of order.
Respectable-looking car service centers say something about how much their mechanics care about maintaining their work environment and making sure that, like the cars they service, it's always in great shape.
Read more: How to Clean your Car Properly
4. The Car Repair Shop Offers a Warranty for the Parts Used
For your peace of mind, a car repair shop should offer a warranty for the products and parts that it will attach to your car. That way, in case the new part gets broken, you'll get free replacement and servicing. But remember that the warranty will only come into effect when the part is damaged by factors and causes that are specified by the shop.
5. The Mechanic Knows What He's Talking About
You don't want to entrust your car to someone who doesn't know his craft well. To know if your auto repair shop has the capability to take care of your car, don't be shy to quiz the mechanics. Ask about the ins and outs of your car make or model. You can easily tell if they know what they're talking about.
Well-versed mechanics can save you time and money. Since they have the knowledge, they can easily and quickly diagnose your car's problem. In turn, your car will be serviced or fixed as soon as possible.

What is the Average Labor Cost for Auto Repair?
The cost of auto repair depends on your car's model, its issues, and where you're having it fixed. Here are the average costs of some auto services in Metro Manila:
Oil change: PHP 1,000 to PHP 3,0000
Maintenance: PHP 2,500 to PHP 10,000
Tire replacement: PHP 5,000 to PHP 20,000
Tune-up: PHP 1,500 to PHP 5,000
Diagnosis and consultation: Typically free when you avail of an auto repair shop's other services
Top Auto Repair Shops in Metro Manila
There's actually a sea of car repair and maintenance providers in Manila. But for your convenience, we've picked the most outstanding and trusted ones.
1. Goodyear Servitek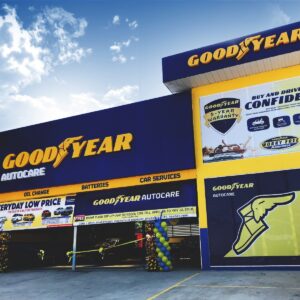 Goodyear[1] is known for selling quality tires. However, the American multinational company also offers car repair services through its Goodyear Servitek car service centers.
Some of the car services Goodyear offers include wheel alignment services, oil change, suspension repair, and brake repair. Goodyear Servitek has some auto repair shops in Metro Manila.
Website: www.goodyear.com.ph
Facebook page: www.facebook.com/goodyearphilippines
Email address: goodyeartires@goodyear.com
Opening hours: 8 a.m. to 5 p.m. (may vary per branch)
Branches and contact numbers:
Quezon Avenue Branch: Richwell Trading Corporation, 25 Quezon Ave., Quezon City
Contact Number: (02) 8732-5141 / 09178894540
Las Piñas Branch: HH Astro Sales Corporation, Alabang-Zapote Road, Almanza I, Las Piñas City
Contact Number: (02) 842-9198 / 09328828487
Santa Cruz Manila Branch: Autophil Marketing Corporation, 1745 Dimasalang, Santa Cruz, Manila City
Contact Number: (02) 873-22371 / 09124905108
2. ValuePlus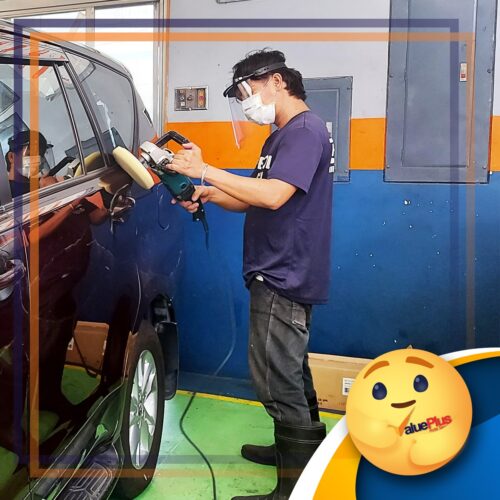 ValuePlus[2] proudly calls itself an alternative to casa. And its service quality has been trusted by high-profile clients, such as Unilab, The Manila Hotel, TaskUs, Home Credit, and more.
Some of ValuePlus' services include preventive maintenance; diagnoses and repairs for brake, clutch, suspension, air-conditioning, and electrical systems. It also offers wheel alignment, tire mounting, and wheel balancing, among others.
Website: www.valueplusph.com
Facebook page: www.facebook.com/valueplusauto
Email address: zara@valueplusph.com / erod@valueplusph.com
Opening hours: 8 a.m. to 5:30 p.m. (may vary per branch)
Branches and contact numbers:
Quezon City Branch: E. Rodriguez Sr. Ave., Doña Aurora, Quezon City
Contact Number: (02) 3413-8888 or 09176251132
Las Piñas Branch: 30 CAA Road, Las Piñas City
Contact Number: (02) 8851-5555
Posted Costs of Services:
Change Oil Package: Starts at PHP 3,100
Suspension Repairs: Starts at PHP 700
Aircon Repairs: Starts at PHP 700
Vehicle Inspection: Starts at PHP 700*
*Inspection and estimation fees are waived because of the ongoing pandemic
3. Centennial Auto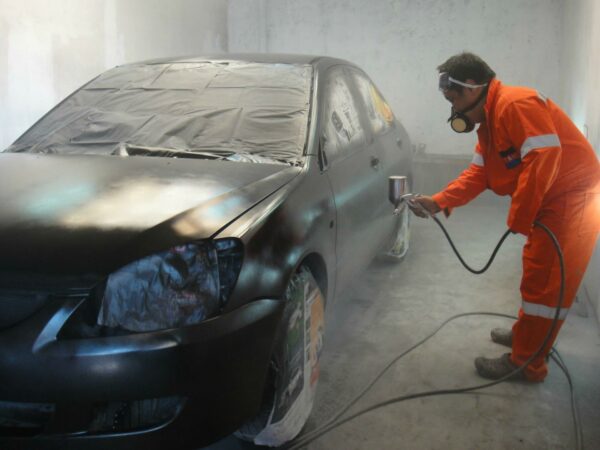 Centennial Auto[3] won't disappoint with its wide range of automotive services. This auto repair shop specializes in preventive maintenance, general rehabilitation works, automatic transmission repair, body works and painting, and towing rescue and road assistance. You can even drop by for a pre-trip inspection and a preventive maintenance check.
Website: www.centennialauto.ph
Facebook page: www.facebook.com/centennialautoservices
Email address: centennialauto@yahoo.com
Opening hours: 8 a.m. to 6 p.m.
Main Branch Address: 1380 Pablo Ocampo Sr. Ave. cor. Caton Street, La Paz, Makati City
Contact Number: (02) 896-1771 / 09228961771
4. Ziebart and CarSavers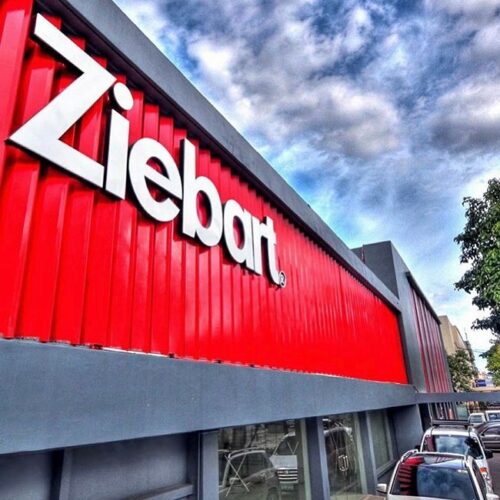 Ziebart[4] began operating in the '70s as an automatic renewal center. In the '80s, the company expanded its services to include auto repairs through CarSavers. Zibeart handles restoration, appearance, and protection services while Carsavers tackles repairs and maintenance, damage restoration, dent removal, and glass repairs.
Website: www.carsavers.com
Facebook page: www.facebook.com/ziebartphilippines
Email address: ray@carsavers.com
Opening hours: 8 a.m. to 5 p.m. (may vary per branch)
Branches and contact numbers:
Makati Branch: 2226 Chino Roces Ave. cor. Don Bosco St., Makati City
Contact Number: (02) 8818-7777 / 09190983655
Pasig Branch: 361 C. Raymundo Ave., Brgy. San Miguel, Pasig City
Contact Number: 7903-0464 to 65 / 09175469044
Manila Branch: 1201 Perez St., Paco, Manila City
Contact Number: (02) 8525-6883 / (02) 8524-3348
Quezon City Branch: 903 EDSA (across Landmark Trinoma)
Contact Number: (02) 8352-3780
5. Motech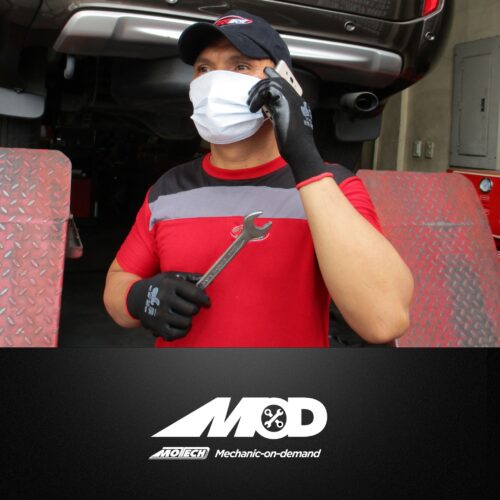 Founded by Rommel Naguiat in 1977, Motech[5] went on to become a national presence, serving more than 30,000 customers nationwide. The company offers a comprehensive range of car repair services, such as general maintenance, battery inspection and installation, wheel alignment, and tire mounting, among others.
Motech has ventured into retail by selling car care supplies and accessories, such as cleaners, batteries, lubricants, and headlights. Maximizing its 45-year-old heritage and experience, this car repair shop has also dabbled in franchising.
Website: www.motechonline.com
Facebook page: www.facebook.com/motechautomotive
Email address: motech.customercare@gmail.com
Opening hours: 8 a.m. to 5 p.m. (may vary per branch)
Branches and contact numbers:
Bonny Serrano Branch: 290 Col. Bonny Serrano Ave., Brgy. West Crame, San Juan City
Contact Number: (02) 621-7300 / 09178332579 / 09338513139
Dimasalang Branch: No.1747 Brgy. 352 Dimasalang St.,Sta.Cruz, Manila City
Contact Number: (02) 562-8751
E. Rodriguez Branch: E. Rodriguez. Ave., Kristong Hari, Quezon City
Contact Number: (02) 935-2644 / 09959248768 / 09396424598
Fairview Branch: Block 21, Lot 5, Commonwealth Ave., North Fairview, Quezon City
Contact Number: (02) 501-2913 / 09175955761
Makati-Vito Cruz Branch: 274 Pablo Ocampo Sr. St., Vito Cruz Ext., San Antonio, Makati City
Contact Number: 09171101588
6. Rapide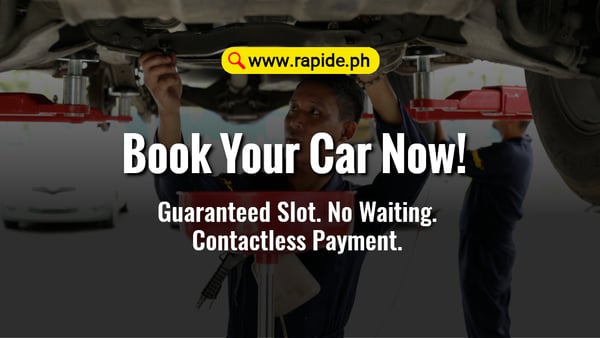 Rapidé is one of the most trusted car service centers in the country, with more than 50 branches nationwide.[6] Like most auto repair shops of its kind, Rapidé offers traditional core services for maintenance. On top of that, Rapidé offers brake inspection, steering and suspension services, clutch and drivetrain checkup, and battery and tire services.
Website: www.rapide.ph
Facebook page: www.facebook.com/rapideautoserviceph
Email address: info@rapide.com.ph
Opening hours: 8 a.m. to 5 p.m. (may vary per branch)
Branches and contact numbers:
Shaw Branch: 318 Shaw Boulevard, Pleasant Hills, Mandaluyong City
Contact Number: (02) 622-1771 / 09175181771
Pio Del Pilar Branch: Rapidé Auto Service Center, 2174 Chino Roces Ave., Pio Del Pilar, Makati City
Contact Number: (02) 403-2146 / 09951836139
Ortigas Branch: Goldpark Commercial Center, 88 Meralco Ave., Pasig City
Contact Number: (02) 470-6255 / (02) 631-9957 / 09178946476
Posted Cost of Services (Estimate Based on Toyota Vios):
Diagnosis: Free
Oil Change: PHP 2,200 to PHP 4,450
Tire Alignment: PHP 1,500
Brake Clean and Adjust: PHP 300
Change Brake Pad: PHP 2,450
Read more: Best Stores in the Philippines to Get Car Accessories
7. Lex Autoworks

Want to upgrade the look of your car? Lex Autoworks knows how to get the job done. Other than offering collision repairs and engine detailing, the shop also offers top-of-the line auto painting. And if you're driving a quite old car, Lex Autoworks can breathe new life into it through its auto restoration services.
What makes Lex Autoworks more than just an average car repair shop is that it also provides insurance claims assistance. Insured vehicles can be picked up and delivered for free.
Facebook page: www.facebook.com/lexautoworks
Email address: lex_autoworks@yahoo.com
Opening hours: 8 a.m. to 6 p.m.
Main Branch Address: 162, K-10th Street, East Kamias, Quezon City
Contact Number: 09771776678
8. Wilson and Jackson Automotive Repair Shop
This automotive repair shop offers collision repair, repainting, autobody works, and even insurance accident claims services. But in case you're looking for your first or second car, Wilson and Jackson can definitely help you with that.
This is because the shop also works as a sub-dealer or sales agent of different car dealerships in the metro and nearby provinces. This set-up also allows it to buy and sell new and pre-owned vehicles, such as cars and trucks.
Facebook page: www.facebook.com/wilsonandjackson.ph
Email address: wilsonandjackson.ph@gmail.com
Opening hours: 8 a.m. to 5 p.m.
Main Branch Address: 96 D. Tuazon, Brgy. Lourdes, Quezon City
Contact Number: (02) 8354-8899
9. Notorious Motorsports
If you're living in the south, you may want to consider Notorious Motorsports as your new car repair shop. It offers a wide range of services, such as kalampag, brake repairs, air-con repair, turbo installation, and engine swap.
Notorious Motorsports also provides services for car owners who want to personalize the look and utility of their autos. The shop can customize the following parts: exhaust system, air intake, mufflers, titanium pipings, and headers.
Facebook page: www.facebook.com/notoriousmotorsports
Email address: hyperryan@yahoo.com
Opening hours: 8 a.m. to 6 p.m.
Main Branch Address: 8220 Dr. A. Santos Ave., Sucat, Parañaque City
Contact Number: 09171539355
Read more: 10 Best Shops for Car Customization in the Philippines
10. M7 Enterprise
This family-operated auto repair shop not just offers car maintenance services but also fabricates products, such as rubber bushings, engine support, muffler support, and under chassis parts.
The fabrication of its rubber bushings and restoration of ball-joints are all made possible by the shop's patented M7 technology. In case you're planning to start a car repair business, M7 Enterprise is also open for franchising and dealerships.
Website: www.m7enterprise.com
Facebook page: www.facebook.com/m7enterprise
Email address: m7@m7enterprise.com
Opening hours: 8 a.m. to 5 p.m. (may vary per branch)
Branches and contact numbers:
San Juan Branch: #8 Aurora Blvd., Brgy. Balong-Bato, San Juan City
Contact Number: 8725-3636 / 7728-9212 09664481640 / 09686345064
Banawe Branch: 31-C Banawe St., Brgy. Lourdes, Quezon City
Contact Number: 7508-1872 / 09273298136
Novaliches Branch: Block 5, Lot 9, Zabarte Ave., Hobart Village, Novaliches, Quezon City
Contact Number: 945-1315 / 09175537886 / 09218996873
Pasig Branch: 79 C. Raymundo St., Brgy. Caniogan, Pasig City
Contact Number: 640-9979
Further reading:
Final Thoughts
You may not realize it, but cars are very much like kids. For one, they need constant care and attention. Otherwise, they'll act up, which can be frustrating. And if your car doesn't undergo routine maintenance, it runs the risk of sustaining significant damage, which can be utterly expensive.
When choosing your auto repair shop, look past the provider's suite of services. Consider its reputation, service quality, rates, location, and turn-around time. Read reviews and even ask your family and friends for recommendations.
Other than trusting a good car repair shop, it's also wise that you have comprehensive car insurance. This policy will cover the costs of auto repair, thus keeping you from using your savings.
If you still don't have a car insurance policy, look for a provider using our platform. Compare rates and services without breaking a sweat. And if you find the policy that suits you, you can apply right away. Get started by clicking the Car Insurance tab above.

Sources: