So you've finally decided to move out of your parents' place and build your own—congratulations! You are taking a crucial step toward independence and will learn a lot along the way.
If you're adamant about building your very own dream home from scratch rather than just buying one, know that it can get more expensive, time-consuming, and stressful. Then again, who doesn't want to make their very own dream home materialize?
But before you start thinking about hiring an architect and a contractor, there are plenty of things to consider—such as the best month to build a house in the Philippines in 2023.
Is 2023 a Good Year to Buy a House?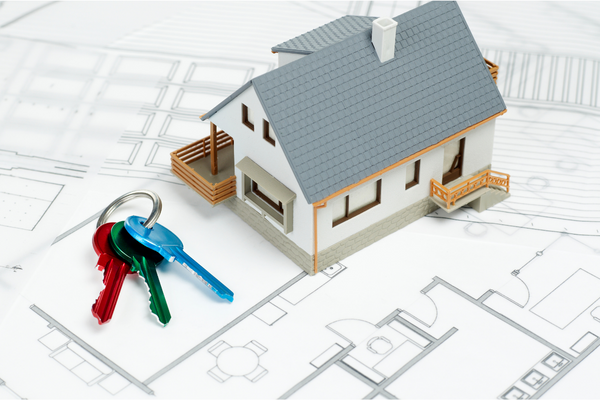 It's been barely a couple of years after the height of the pandemic, with inflation currently on the rise. You'd think that now wouldn't be a good time to buy or build a house.
Young homeowners, however, think differently. Due to the stay-at-home mandates in recent years, millennials and Gen Zs realized the value of becoming independent and getting their own space.
Plus, the future of the real estate market looks bright, particularly this 2023. The Philippine economy expanded by 7.6% last year, and the residential market is expected to mirror its growth. Prospective homeowners can look forward to a new supply of around 3,540 residential units in Metro Manila this year.[1]
Besides, with online loan application processes, it's easier than ever to get a home loan. And with plenty of housing loan providers to choose from, you can start building your property right away.
Additionally, keep in mind that the value of real estate typically appreciates over time.[2] So invest in it as soon as you can.
What is the Best Month to Build a House in the Philippines in 2023?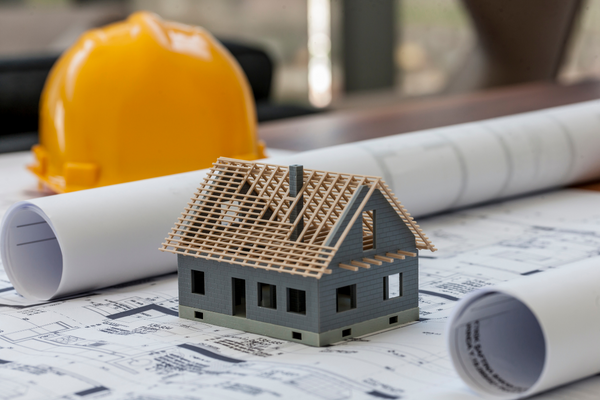 Now that you know that this year is a good time to build a house, what about the best month to start building a house in the Philippines in 2023?
If you're into feng shui, lucky months to build a house in 2023 reportedly include August, September, and October. But this is where it gets tricky—August is typically Ghost Month, during which it's inadvisable to start construction for fear of offending spirits.
On the other hand, if you're looking for more pragmatic tips, consider these:
👉 Avoid the Rainy Season as Much as You Can
First of all, consider the climate in the Philippines. Avoid starting construction during the rainy months of June to November. A delayed construction would be the least of your worries—strong winds can knock down equipment, floods can cause structural damage, and torrential downpours can damage materials and reduce workers' visibility, leading to accidents.
If construction does end up going well into the rainy season, your contractor should enforce relevant safety protocols at the work site.
👉 Consider That It Can Get Too Hot During Summer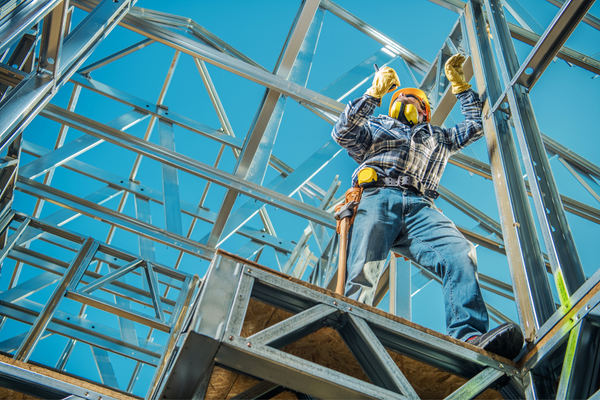 With that, your knee-jerk reaction might be to consider summer instead. So are March, April, and May good months to build a house? Well, yes—you won't have to worry about adverse weather and other natural disasters damaging the materials and concrete.
However, summer in the Philippines can get too hot to handle. Machinery and equipment, when used under the sun's sweltering glare, can overheat and malfunction.
Meanwhile, workers are subject to irritability, dizziness, decreased concentration, and even increased heart rate or heat stroke. These compromise not just their health and safety, but that of others on site.
What, then, is the best month to construct a house? If we're talking about the weather, the best months to build a house in the Philippines in 2023 are from December to February, when the weather is moderately cool and the skies are clear for the most part.
👉 Monitor the Prices of Construction Materials
Aside from the weather, however, you should also consider the state of the construction material retail market. Currently, prices seem to be on a downward trajectory.
Per data from the Philippine Statistics Authority (PSA), prices dropped from 5.5% to 5.4% in February 2023. For the past seven months, prices of retail materials prices have been steadily easing.[3] Now might be the perfect time to take advantage of that.
Fund Your House Construction with a Security Bank Home Loan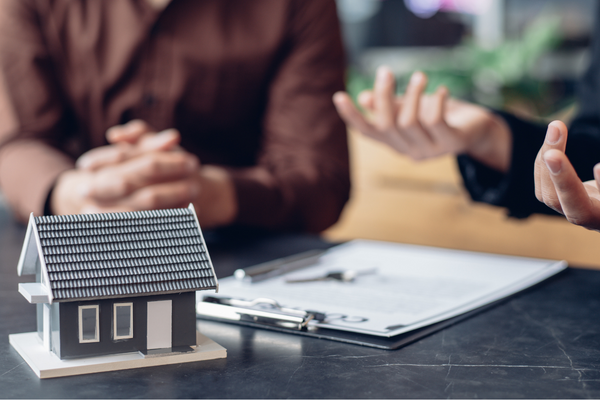 Taking the weather and current prices of materials into account, now is the best month to build a house in the Philippines in 2023. If you're looking for funding options, consider the Security Bank Home Loan.[4] You can easily apply for it, get approved, and start construction ASAP!
With this home construction loan from Security Bank, you can borrow up to 80% of the property's appraised value. Check out its features:
Flexible loan terms: Up to 15 years for a residential vacant lot, 20 years for a townhouse or duplex, and 25 years for a house and lot
Low interest rates: Fixed rates of 7% for one year, 7.25% for three years, and 7.75% for five years
High loan amount: Ranging from ₱1 million up to ₱10 million
All-in Financing: An option to include bank fees as part of your loanable amount instead of paying them upfront[5]
Interested? Start your Security Bank Home Loan application online. But first, make sure you meet the eligibility requirements:
21 to 65 years old upon loan maturity
With a minimum monthly income of ₱50,000 (combined amount for joint borrowers)
Employed for at least two years
If self-employed, must be operating a legitimate and profitable business for the last three years
Check out the list of requirements on Security Bank's website.[6]
Final Thoughts
There are a lot of things to take into account when choosing the best month to build a house in the Philippines in 2023. But perhaps the most important consideration of all is how prepared you are.
Don't rush into construction if you aren't ready yet. Make sure you know what you want in a house. Learn how the construction process works. Lastly, get your finances in order.

DISCLAIMER: This article was created in partnership with Security Bank Corporation. While we are financially compensated for this collaboration, we ensure to maintain our editorial integrity to provide you with the best recommendations that can help you make smarter financial decisions.
Sources: