Looking to diversify your investment portfolio? Consider trading currencies in the world's largest, most liquid financial market: the foreign exchange or forex (FX) market.
While the idea of making money in the FX market sounds intimidating for the novice trader, it can now be done more conveniently online.
Trade forex online in the comfort of your home with the help of a broker like XM Global. Before you participate in the forex market, learn more about this online forex broker and what it can do for you.
What is XM Global?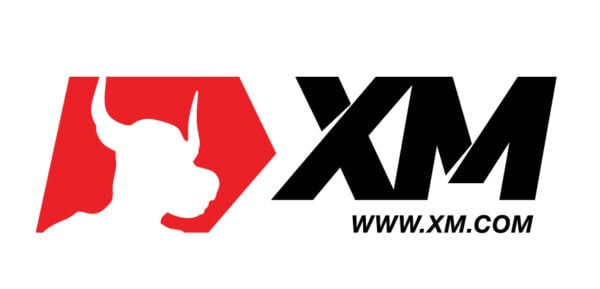 XM Global Limited is a globally licensed, multi-awarded online broker that makes trading forex and contract for differences (CFD)[1] easy and efficient through its full-featured platforms.
For more than 10 years, XM has been sharing its expertise in global financial markets with over 3.5 million traders from 196 countries, including the Philippines.
As one of the industry-leading brokerage firms, XM enables clients to trade forex and CFDs on a wide variety of instruments—stocks, stock indices, commodities, metals, and energies—using a single trading account.
XM Global Review: Is XM a Good Broker?
XM Global Limited is a legitimate broker with a global reputation for reliability and client fund safety.
Authorized to operate and provide brokerage services worldwide, the company is licensed by the following government regulatory bodies:
Cyprus Securities and Exchange Commission
International Financial Services Commission in Belize
Financial Conduct Authority in the UK
Australian Securities and Investment Commission
Dubai Financial Services Authority
This means the online forex and CFD broker is fully compliant with strict consumer protection standards and financial requirements by applicable laws and regulations. XM achieves that by maintaining a separate bank account for clients' funds and having client and operational bank accounts with reputable institutions, among other measures.
Apart from being globally licensed and regulated, XM Global has earned multiple awards recognizing its excellence in forex brokerage, FX technology, customer service, and market research and education.
Read more:
Notable XM Global Features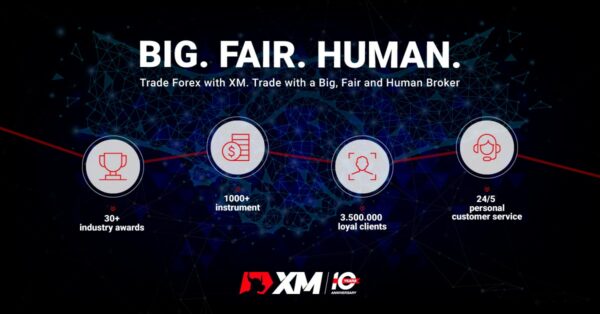 XM offers an array of features to help new and experienced traders reach their investment goals:
16 online trading platforms compatible with PC, Mac, Android, or iOS
Personal account manager for each XM client, providing full technical support (via live chat, phone, or email)
24/5 personal customer service
Supports more than 30 languages, including Tagalog
Negative Balance Protection (a guarantee that XM traders cannot lose more than their deposited amount)
Free access to video tutorials and forex market research
Daily technical analysis, forex market outlook, FX trading signals, and FX webinars
No requotes and no rejection of orders
Low minimum deposit starting as low as $5
What Can You Trade Through XM Global?
With XM trading platforms, users can trade on these six asset classes:
Forex - Trade any of the 57 currency pairs available—including majors (EUR/USD, USD/JPY, GBP/USD, and USD/CHF), crosses (GBP/JPY, EUR/CHF, etc.), and exotics (EUR/TRY, USD/HKD, etc.)—with real-time execution of orders and no requote.
Individual stocks - Get cost-effective and direct access to global equity markets, whether for short-term or long-term trading strategies.
Equity indices - Trade on stocks belonging to the world's most popular stock indices, including S&P 500, Dow Jones, and Nasdaq.
Commodities - Invest in contract-based tradable goods such as corn, sugar, or wheat without actually owning the financial instrument on which the contract is based.
Precious metals - Gain profit from trading gold, silver, platinum, and palladium online in highly liquid markets, regardless of economic conditions.
Energies - Trading oil—the world's most actively traded commodity—is suitable for day traders who prefer fast price movements and trading CFDs on oil prices.
Related:
Different Types of XM Trading Accounts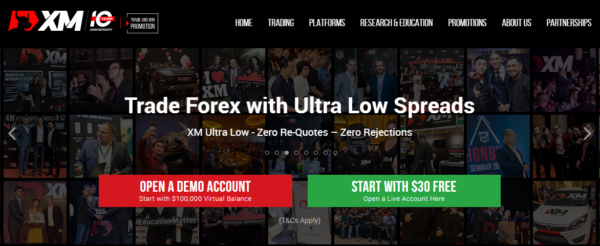 An XM forex trading account allows you to trade on currencies. You can choose from micro, standard, ultra low micro, and ultra low standard formats.
All account types come with negative balance protection, provide flexible leverage from 1:1 to 888:1, and allow hedging[2].
Here are the key differences between the four XM trading account types:
1. Micro Account
Base currency options: USD, EUR, GBP, JPY, CHF, AUD, HUF, PLN, RUB, SGD, ZAR
Lot size: 1,000 units of the base currency
Minimum deposit: USD 5
2. Standard Account
Base currency options: USD, EUR, GBP, JPY, CHF, AUD, HUF, PLN, RUB, SGD, ZAR
Lot size: 100,000 units of the base currency
Minimum deposit: USD 5
3. Ultra Low Micro
Base currency options: EUR, USD, GBP, AUD, ZAR, SGD
Lot size: 1,000 units of the base currency
Minimum deposit: USD 50
4. Ultra Low Standard
Base currency options: EUR, USD, GBP, AUD, ZAR, SGD
Lot size: 100,000 units of the base currency
Minimum deposit: USD 50
Demo Account vs Real Account
First-time forex traders may open a demo account before using a real one to get the feel of online trading in the forex market.
XM demo accounts simulate real-time market conditions, provide full access to multiple trading platforms, and enable trading with virtual funds worth USD 100,000. Using a demo account allows you to see how the execution of orders works on an XM trading platform.
Because demo accounts are free, unlimited, and non-expiring, you can use them to test your trading strategies for as long as you want at your own pace.
Once you're familiar with the system and confident with your forex trading strategies, you can already start trading with real funds under real market conditions. For that, you need to create a real trading account on XM.
XM Global Trading Platforms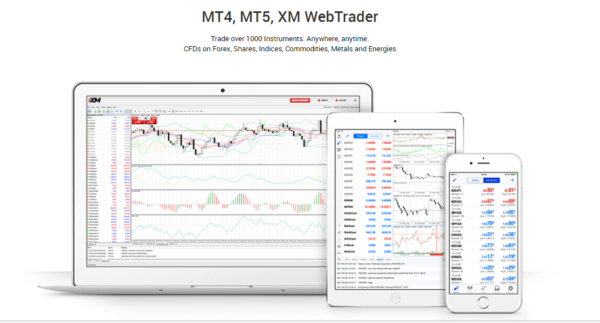 XM Global offers online trading platforms that help clients perform forex market analysis and execute trades.
Their trading platforms work with Windows and Mac computers, as well as Apple and Android devices. They display key indicators, such as the following, that help users make trading decisions:
Live prices and symbols of trading instruments
Chart window that shows historical prices, indicators, and other tools
Active, pending, and closed trades
Choose from two types of XM forex trading software: MetaTrader 4 (MT4) and MetaTrader 5 (MT5). The right trading platform to use will depend on your needs as a trader.
XM MT4 Trading Platform
Mainly a forex trading platform, the MT4 is the most popular software for retail FX trading because of its easy-to-use features and ability to automate trading. This is the recommended platform if you want to focus on forex trading.
XM MT5 Trading Platform
The MT5 is a multi-asset trading platform. Aside from forex, you can also trade individual stocks, equity indices, precious metals, energies, and cryptocurrencies. Trade on the MT5 platform if you want to diversify your investments.
How to Start Trading with XM Global
Whether you're a beginner or a pro in forex trading, you'll find the XM platform easy and convenient to use, from account opening to the actual trading.
Take these simple steps to begin your journey as an XM forex trader.
1. Sign Up for an XM Trading Account
A forex trading account gives you access to your preferred platforms and the XM Members Area where you can monitor and manage your account. Creating an account takes only around five minutes.
How to Open XM Trading Account
On the XM homepage, click the Open a Live Account button. This will take you to the XM Global Real Account registration page (or directly access the page here).
Fill out the online form with the required details.
Select MT4 or MT5 as your trading platform.
Choose the account type you want to trade on.
Click the Proceed button to go to the next page
Fill out another form with details about your trading account, yourself as an investor, and your trading knowledge and experience.
Create a password for your trading account. It must have at least two numbers, lowercase letters, or uppercase letters. Re-type your password to confirm it.
Read and accept the Terms and Conditions and other policies.
Click the Open a Real Account button.
Check your inbox (or Spam folder) for a message from XM with a link to confirm your email. Click on the email confirmation link to complete your account registration.
You'll be taken to the XM Members Area where your MT4/MT5 ID number is displayed. Enter the password you created during your account registration. Click the Login button.
Check your inbox again for a message with your MT4/MT5 ID and server name, as well as links that will allow you to log in to the Members Area and download your chosen trading platform.
2. Validate Your Trading Account
To access all XM trading account features and benefits, including fund withdrawal, submit the required documents for validating your account.
XM Global Requirements for Account Validation
Proof of identity - Valid passport or any valid government-issued ID that contains your complete name, ID issue/expiry date, birthplace and birthdate or TIN, and signature
Proof of residency - Recent utility bill or bank account statement with your name and address and dated within the last six months
How to Submit Your Account Validation Documents
Go to the XM Members Area.
Enter your MT4/MT5 ID number and password. Click the Login button.
Click on "Validate Your Account Now."
Upload clear and colored copies of the requirements for account validation.
Wait for an email confirmation from XM's Validation Department that your account has been successfully validated.
3. Make a Deposit to Your Trading Account
XM clients can choose from a broad range of payment options for fund deposit or withdrawal. These payment methods include credit cards, e-wallets, local bank transfer, and wire transfer.
Funds can be deposited in any currency, which will be converted automatically into your account's base currency.
How to Deposit Funds
Log in to the XM Members Area.
Click the Deposit Funds button.
Choose your preferred payment method.
Follow the provided instructions on how to deposit money through your chosen payment method.
Available Methods for Depositing Funds
Credit/Debit Cards
Online Bank Transfer
Neteller
Skrill
WebMoney
Perfect Money
SticPay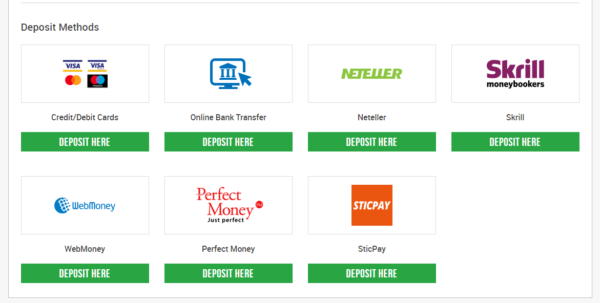 Take note that available methods may vary depending on your country of origin. For Online Bank Transfer, below is the list of local banks available for XM.
BDO
BPI
China Bank
Metrobank
RCBC Savings Bank
Robinsons Bank
UnionBank EON
UCPB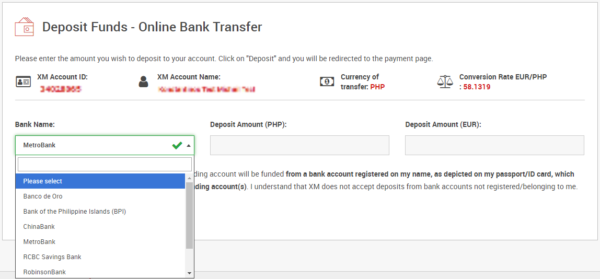 Payments made via Online Bank Transfer will be redirected to Dragonpay wherein over-the-counter processes via SM, Cebuana, ECPay, RuralNet Bankks, and Coops are also available.
How to Withdraw Funds
To request a fund withdrawal, simply click the Withdraw Funds button in the Members Area and enter the amount you wish to receive. Your request will then be processed within 24 hours.
Your money will be sent back on the same day or up to five business days to the payment method you used for making a deposit.
How Much are the Deposit and Withdrawal Fees?
XM Global does not charge any fee for making a deposit or withdrawal, regardless of the payment method used. The company shoulders all transaction fees for its clients, except for deposits less than USD 200 via international bank wire transfer.
4. Install the Trading Platform
At this point, all you have to do is download, install, and log in to the XM trading platform before you start using it.
How to Install the XM Trading Platform
On the XM homepage, click on "Platforms" at the top menu.
Select your preferred trading platform (MT4/MT5) and operating system (PC/Mac for computers or iPhone/Android for smartphones or tablets).
Click the Download button.
The setup window will appear. Click the Save File button to download the XM.exe file.
Go to your Downloads folder (or any other folder where you save your downloaded files). Then double-click the XM setup file.
Read and agree to the End-User License Agreement. Click the Next button.
Wait for the installation process to complete. Click the Finish button.
How to Access the Trading Platform
Double-click the XM icon on your desktop to launch the trading platform.
Select your trading server. Click the Next button.
Select "Existing trade account" and enter your MT4/MT5 ID and password (the same login credentials you're using to access the Members Area).
Click the Finish button.
Everything's set—now you can start trading using the XM platform.
Final Thoughts
The potential to earn profit in the forex market is high, and so are the risks. It's best to start with a demo account, so you can familiarize yourself with how the XM Global trading platform works. Explore the XM Members Area and learn as much as you can, too. Arm yourself with the knowledge and confidence needed to succeed in the forex market.
This article was created in partnership with XM. While we are financially compensated for this collaboration, we ensure to maintain our editorial integrity to provide you with the best recommendations that can help you make smarter financial decisions.

Sources:
DISCLAIMER: Information published on this blog or elsewhere on www.moneymax.ph should be used for general information purposes only and does not constitute investment advice, performance data or any solicitation or recommendation that any security, investment product, transaction or investment strategy is suitable for any specific person. This material does not take into account your financial situation, risk tolerance level, investment experience or objectives; all of which are unique to you. Before acting on information on this blog, we suggest consulting an independent professional to advise you on the risks of any decision and the extent of any exposure to loss.