Welcome to the biggest financial market in the world, the foreign exchange market or forex. This market trades over USD 5 trillion a day, making it much larger than the New York Stock Exchange (NYSE), which trades at USD 50 billion daily.
While forex trading in the Philippines has not yet stepped into the limelight unlike the stock market and mutual funds, it's still a good option to diversify your investments. Forex trading in the country may not be that big yet but it is starting to gain attention to what with the many forex trading platforms available today.
Keep on reading to know more about forex trading in the Philippines and why it can be a worthwhile venture.
What is Forex Trading and How Does It Work?
Forex or foreign exchange trading is the act of buying and selling currencies. Buyers and sellers transfer currency between one another at an agreed price. Like any other kind of investment, the goal in forex trading is to make a profit. When you trade forex, you are betting one currency to increase its value and the other to decrease. This is how you make money in this market.
Forex trading occurs between two parties, usually in an over-the-counter (OTC) market. A network of banks across major forex trading centers in various time zones run the forex market. These major centers are London, New York, Sydney, and Tokyo[1]. Since there is no definite central forex market location, trading forex can be done 24 hours a day.
Different Types of Forex Market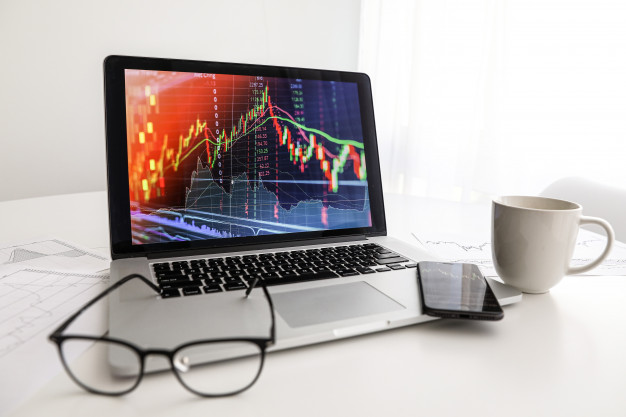 There are three different types of forex markets you have to know before you actually start with forex trading Philippines.
1. Spot forex market
It is the physical exchange of a currency pair, taking place "on the spot" and within a short period.
2. Forward forex market
In this market, a contract is agreed upon when buying or selling a set amount of currency at a specific price. The transaction is then done at a specific date or a range of future dates.
3. Future forex market
A contract is set between buyers and sellers to buy or sell a specific amount of a currency at a specific price and date in the future. Unlike forward forex, contracts in this market are legally binding.
Why Should I Consider Forex Trading?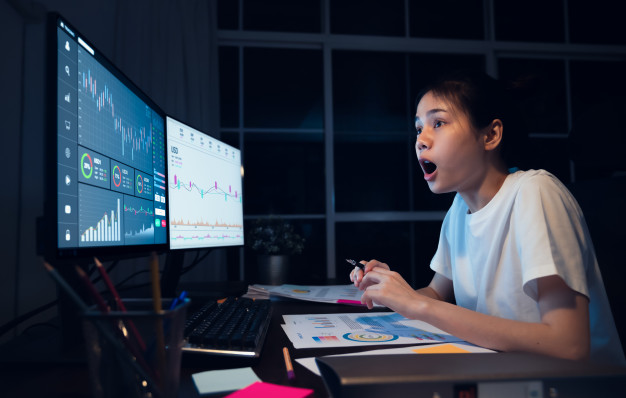 Forex trading has multiple benefits that make it a good investment instrument. However, as with anything, it is bound to have its shortcomings. As with the stock market, forex trading is open to everyone, but it is not for everyone.
Diversification
Forex allows you to dip your toes into foreign markets. By investing in other currencies, you minimize your risk by using foreign currencies to hedge against local economic downturns. Markets follow up-and-down cycles. When the Philippine economy is down, expect other global economies to be up, and vice versa. Investing in other currencies allows you to weather local market downturns.
With the looming interest hike from the Federal Reserve and the stronger US dollar, the Philippine peso is taking a hit – although according to London-based think tank Capital Economics Ltd., our currency is one of the least vulnerable among all the emerging markets. Take these factors into consideration before going into forex.
Leverage
Leverage is borrowed capital where you take on debt for an opportunity to reap big wins on your trades. The amount of leverage provided can be 50:1, 100:1, or even 200:1. This means that when you deposit PHP 10,000 with a 100:1 leverage, you can trade PHP 1 million worth of currency. With leverage, when you win, you can win big, but take note that it also works the other way around, and you can lose a great amount of money.
24-Hour Trading
Unlike the stock market where buy and sell orders can only be made during market hours (9:30 AM to 3:00 PM), the forex market is open 24 hours a day, 5.5 days a week. This allows individuals who have no time to trade during office hours the opportunity to do so after work.
Also, since you are trading foreign currencies, and thus trading in a global market, you can use the time of day (or night) to your advantage. According to a research conducted by Daily FX, a portal for forex trading news and analyses, the best time to trade European currency pairs is during their "off" hours or 7:00 PM to 11:00 AM, UK time). For forex trading in the Philippines, the "off" hours are the country's typical working hours, which is 2:00 AM to 6:00 PM.
Lower fees
You are your own broker when you participate in the forex market. Most trading platforms do not charge commissions, but for some, they are fixed. With forex, you'll be paying lesser in fees (or none at all) unlike stock trading where you pay a number of fees every time you make a trade.
Automation
Forex trading platforms have automated strategies that allow you to minimize risk without looking at your screen. These built-in strategies are the stop loss and take profit orders.
What is stop loss in forex trading?
A stop loss order is the limit the trader puts to minimize losses. You can liken this situation to an auction. You want to buy a painting for PHP 50,000 but would stop yourself at PHP 100,000. The stop loss order works in the same way, but instead, you don't have to keep checking your account every few seconds just to make sure you aren't losing. Once your trade reaches the specific amount in your stop loss order, your money will be automatically traded to its original currency to minimize losses.
What is profit order in forex trading?
The take profit order is the specific amount you want to realize in a profit. It works in a similar fashion with stop loss.
How Much Do Money Do I Need to Start Forex Trading?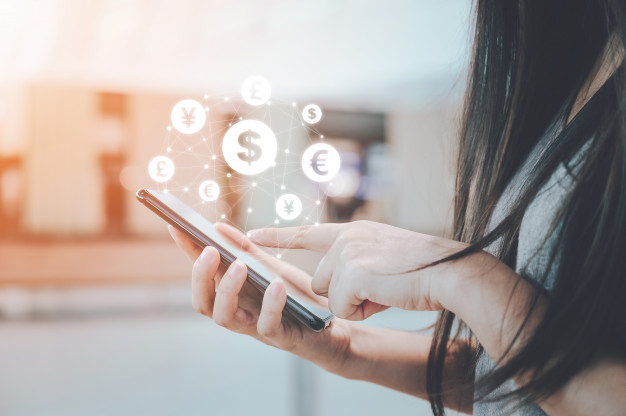 You don't need millions of pesos to start forex trading in the Philippines. You can start with any amount you like, even as little as PHP 5,000. Then, you can build up your fund once you're more comfortable. However, some online forex brokers require a minimum deposit, ranging from PHP 5,000 to PHP 500,000.
How to Trade Forex in the Philippines
Forex trading Philippines is relatively easy. Follow these steps to get started:
Search for an online forex broker that accommodates traders from the Philippines.
Create an account with the broker. Make sure to fund your account. Most online brokers accept online payment services for funds.
If your chosen broker has a mobile app, download it for forex trading on the go.
Start making your first trade.
Below is a list of online forex brokers in the Philippines:
AvaTrade
eToro
XM Global Limited
Vantage FX
OctaFX
Tickmill
Alpari International
IG
Pepperstone
FXPro
IQ Option
Read more:
How to Place a Forex Order
After you've opened a trading account, make sure to do a careful fundamental and technical analyses. After this, you're ready to place a forex order.
In the main page of your forex trading platform, you'll see a series of currency pairs and their buying and selling prices. Pick the pair you want to trade and click the 'buy' or 'sell' options. An order form will pop up.
You will see several technical terms in the order form. To come up with strategic trade and to avoid losses, here is a simple explanation for each.
Pip
This is the unit used in a currency quote. Pip is the smallest value by which a quote can change[2]. 1 pip = 0.0001 for currencies displayed to four decimal places. If you choose to trade the currency pair EUR/USD at EUR 1 = USD 1.1250, and the USD loses value and is now USD 1.1255 to a euro, that displays a five-pip increase (0.0005) in the quote.
Stop Order
Stop order is the order used to set the minimum and maximum price to buy and sell. It is the limit you set to minimize your losses whenever you buy a currency. Once the currency reaches the amount in your stop order, your order will be processed. You may have lost, but you were able to minimize your losses by placing a stop order.
Limit Order
This is the order used to set the amount at which you are willing to buy and sell a particular currency. Since forex is an online marketplace for buyers and sellers, the limit order serves as a guarantee that you won't be overpaying. You can liken the limit order to an auction where you set a threshold – the maximum amount you're willing to buy an item, or in this case, a currency.
Remember that you will encounter these terms every time you buy and sell currencies. You can't trade forex without understanding these basic terms.
5 Strategies for Forex Trading Philippines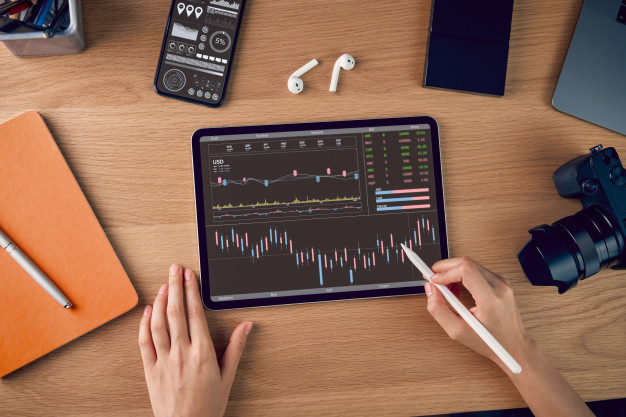 Take note of these terms and make sure you understand them well to help you when doing forex trading in the Philippines.
1. Day Trading
Day trading is a forex trading strategy where you enter and exit a transaction during a single trading session. This strategy helps avoid risks involved in taking overnight positions.
2. Swing Trading
It is a strategy used to enter and exit the forex market based on momentum technical indicators. Swing trading is usually done with the aim of purchasing low currencies and selling them at a high margin. This also involves trading at a high volume at a very short time. With scalping, you will usually enter and exit the market quickly.
3. News Trading
News trading is forex strategy that takes advantage of changes in volatility caused by an important news or economic data.
4. Trend Trading
This forex trading strategy is used to establish trends and trading along with them until the trend's downward movement. It is a long-term trading strategy.
5. Forex Analyses
Forex trading requires time and effort to be able to come up with promising currency pairs. You need to study the markets and economies of the countries whose currencies you plan to trade. Remember that you are your own fund manager when doing forex trading Philippines, so when choosing currency pairs, you need to use both fundamental and technical analyses to come up with decisions that will turn a profit.
a. Fundamental analysis
As with trading stocks, fundamental analysis provides you with the information you need to pick a promising currency pair. Staying up-to-date with news reports regarding economic and political issues will give you an idea on the value of the currency and how it will perform in the near future.
b. Technical analysis
Past performance cannot completely predict future performance. But you can use past data as a reference for future performance. This applies for forex trading Philippines as well. Studying the trends and patterns of currency pairs provides statistical and numerical information which are useful when deciding when to trade currencies. Technical analysis will allow you to come with a decision based on numbers.
Final Thoughts
Now that you know more about forex trading in the Philippines, you can decide whether investing in this market is right for you. There are numerous online platforms where you can open both practice and live accounts and start trading as much as 30 currency pairs. Make sure to do additional research about forex trading Philippines before putting your hard-earned cash on the line, or you may end up biting off more than you can chew.

Sources:
DISCLAIMER: Information published on this blog or elsewhere on www.moneymax.ph should be used for general information purposes only and does not constitute investment advice, performance data or any solicitation or recommendation that any security, investment product, transaction or investment strategy is suitable for any specific person. This material does not take into account your financial situation, risk tolerance level, investment experience or objectives; all of which are unique to you. Before acting on information on this blog, we suggest consulting an independent professional to advise you on the risks of any decision and the extent of any exposure to loss.