Despite the numerous insurance providers and products in the market, only 16% of upper- and middle-income Filipinos have an insurance policy in place as of 2018[1]. Premiums can set you back thousands of pesos, making insurance financially unattainable for low-income households, individuals, and small businesses.
To fill in this gap, the government and the private sector are encouraging people to get microinsurance instead—but what is it exactly? Let's explore this type of insurance and its importance in the Philippines.
What is Microinsurance?
Microinsurance offers coverage to low-income households or anyone with little savings. This type of insurance caters to lower-valued assets. Such products are low cost because individuals who purchase them essentially have low-net worth.
In the Philippines, you can get microinsurance with lower premiums as compared to traditional insurance products in the market. However, take note that the coverage value is also lower than regular insurance plans. Microinsurance premiums cannot go higher than 7% of the current daily wage, ensuring that the policy is affordable for most Filipinos.
The rates and benefits of policies can only amount up to 500 times the current daily minimum wage. For example, for a daily minimum wage of PHP 500, the maximum coverage is PHP 250,000.
Microinsurance policies have minimal documentary requirements. They are also always paid in cash, mobile payments, or through salary deductions.
Common Types of Microinsurance Products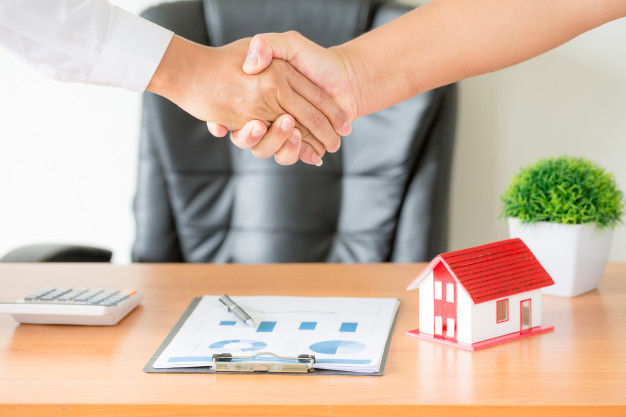 These are some of the available microinsurance products in the Philippines:
Life Insurance
This type of microinsurance guarantees payment of a death benefit to the policyholder's beneficiaries when they die. Typically, a micro life product coverage starts at PHP 5,000. The premium payment for life insurance is about PHP 240 and covers less than six months. However, you can get a policy with coverage of as much as PHP 250,000.
Accident Insurance
With accident insurance, you will receive a lump sum amount if you incur an injury as a result of an accident. This kind of product usually has a PHP 20,000 coverage. The premium payment for this policy starts at less than PHP 100.
Property Insurance
Property insurance protects your home from disaster-related losses, theft, and other damages. A microinsurance policy for this type has coverage ranging from PHP 100,000 to PHP 200,000. The premium payment typically starts at PHP 100 a year.
Personal Property Insurance for Small Businesses
This type of microinsurance financially protects small businesses from income losses, burglary, and robbery. Typically, personal property insurance comes with a coverage of PHP 100,000, with premium payments ranging from PHP 1,500 to PHP 2,000.
Read more: Everything You Need to Know About Non-Life Insurance in the Philippines
Microinsurance Companies in the Philippines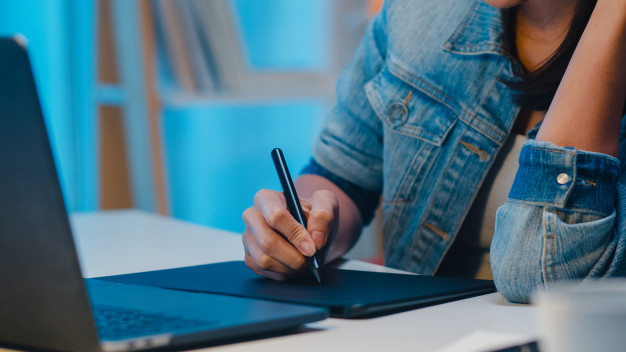 You can get a microinsurance product from banks, convenience shops, pawnshops, retail stores, and even government units. Here are some of the companies that provide this insurance type in the Philippines:
BIMA Philippines
Cebuana Lhuillier
CARD MBA, Inc.
CARD Pioneer
CLIMBS Life
Cocolife
Country Bankers Insurance Corporation
MicroEnsure
Pioneer Insurance
BIMA Philippines
This Swedish company uses mobile technology to offer easy-to-understand insurance products for Filipinos. The company is present in 11 countries around the world, offering various types of policies in the Philippines since 2014.
Products offered:
Life insurance
Personal accident insurance
Cebuana Lhullier
Cebuana Lhuiller is more than a remittance center and a pawnshop as they also offer insurance with affordable premiums. You can get one of their insurance products at any of their 2,500 branches nationwide.
Products offered:
Life insurance
Health insurance
Personal accident insurance
Property insurance
CARD MBA, Inc.
CARD MBA started as CARD-Members Mutual Funds in the 90s. Today, the company is present in over 70 provinces in the Philippines with more than five million active members.
Products offered:
Basic life insurance
Retirement fund
Credit life insurance
CARD Pioneer
CARD Pioneer partnered with CARD Pioneer Microinsurance Inc. in 2013 to provide affordable insurance products for socially and economically challenged families. As of 2018, the company has served more than 400,000 clients.
Products offered:
Personal accident insurance
Fire cash assistance
Funeral benefit
CLIMBS Life
CLIMBS is a composite insurance co-operative owned by over 2,000 cooperatives in the country.
Products offered:
Group hospitalization insurance
Property disaster insurance
Cocolife
Apart from microinsurance, Cocolife offers traditional insurance policies and mutual funds. The company has been around for over four decades and has a thousand trained agents that can assist policyholders and beneficiaries.
Read more: 3 Empowered Pinays Share Their Journey and Tips to Succeed as a Financial Advisor
Country Bankers Insurance Corporation
Established in 1965, Country Bankers offers various insurance products in the Philippines such as microinsurance, life insurance, and non-life insurance.
MicroEnsure
MicroEnsure is an insurance intermediary that designs and implements insurance policies for low-income and middle-income countries. It has been in the Philippines since 2007.
Products offered:
Life insurance
Crop insurance
Property insurance
Pioneer Insurance
Pioneer is one of the leading insurance providers in the country. It has been offering microinsurance products since 2007.
Products offered:
Life insurance
Property insurance
Accident insurance

Microinsurance vs Traditional Insurance
Both microinsurance and traditional insurance products function based on the concept of risk pooling. However, their coverage, premiums, requirements, and claims differ.
With a microinsurance policy, the premiums are more affordable—only 7% of the current minimum wage in the country. Document requirements are also minimal. You can get a this kind of insurance product with only a valid ID and mobile number. However, coverage for this type of insurance is limited, depending on the provider.
On the other hand, premiums for traditional insurance products can reach a few thousand. You would also need to submit a handful of documents. However, traditional insurance policies offer broader coverage, with some providers offering different types of insurance in one policy.
Benefits of Having Microinsurance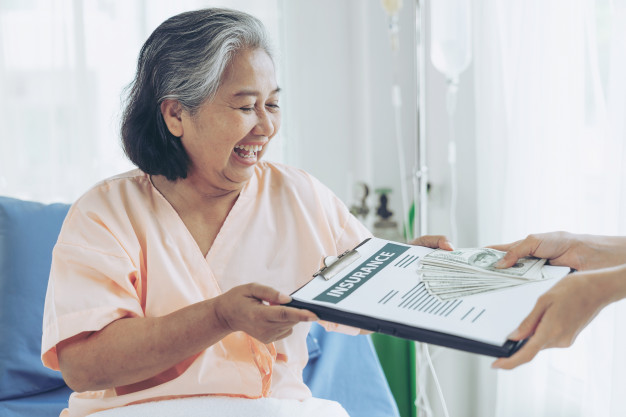 Microinsurance is ideal if you don't have enough money to buy a traditional insurance policy, or if you are starting to delve into the world of insurance. Here are some of the other benefits:
Affordability. Policies typically cost less than PHP 500. You can even get a policy for less than PHP 200. Under the law, providers cannot charge more than 7% of the existing daily minimum wage in the country to keep this insurance product affordable for most people.
Protection against risks. Microinsurance provides low-income households and individuals with a vessel that can help protect themselves against unfortunate events such as natural disasters, losses, death, and theft, among others.
Different coverage offered. Just like traditional insurance, microinsurance offers various types of coverage. You can choose from life insurance, accident insurance, property insurance, and personal property insurance for small businesses. Premiums and coverage amount vary from one type to another.
Minimal requirements. With this kind of insurance, providers typically ask for minimal documentary requirements. The application process is straightforward, making it easy to understand for those who want to get insured.
Shorter claim period. With this kind of policy, you can get your claims typically after 10 working days upon submitting required documents. Insurance agencies will also assist you in filing for claims to make sure you have the correct documentation.
Why is Microinsurance Important in the Philippines?
As of 2015, 22 million Filipinos are still living below the poverty line[2]. Apart from this, the Philippines is one of the countries most vulnerable to the effects of climate change. Most Filipinos are unprepared for disasters with low-income households, individuals, and small businesses being the most at risk.
The government and private sectors are encouraging Filipinos to get microinsurance to protect themselves from damages caused by natural disasters. It is because this kind of insurance aims to protect its policyholders from unexpected emergencies that can soil their pockets, such as death, injury, and property damage.
Who Should Get This Type of Insurance?
Microinsurance fills in the gap that traditional insurance products cannot provide. It addresses the need for protection of those who can't afford a traditional insurance policy. Anyone can get microinsurance, but this product was mainly designed for minimum wage earners, low-income households, and informal workers such as sidewalk vendors and tricycle drivers. Those with micro and small businesses can also benefit from it.
This type of insurance specifically caters to the low-income sector in the country. Applying for this insurance product doesn't take long, with requirements being minimal. If you are a low-income earner or a small business owner, this insurance type can provide you with financial protection against unexpected emergencies and other untoward events.
Final Thoughts
Insurance doesn't have to put a dent on your savings. Microinsurance is designed to ensure that Filipinos are protected from losses caused by unexpected events and natural disasters. Minimum wage earners, small businesses, and informal workers can get an insurance policy for as low as PHP 100. Application and claims are also straightforward. However, before getting a policy, make sure to identify what you need it for and research about the different products in the market.
Sources: