The financial repercussions of this pandemic have certainly brought scammers and fraudsters to the fore. Since the start of 2021, the Securities and Exchange Commission (SEC) in the Philippines was able to identify 28 entities already with malicious business transactions found to be soliciting investments from the public without the appropriate certificate of registration to sell securities.[1]
In this article, find out what these investment scams in the Philippines are and how the SEC is working to protect Filipino investors from them.
How the SEC Protects You from Investment Scams in the Philippines
As the registrar and overseer of the Philippine corporate sector, the SEC has power and holds many functions in corporations, partnerships, or associations.
Here are the things the SEC is doing to protect the interests of the investing public.
1. Issues Warnings Against Fraudulent Companies
The SEC regularly releases updates and warnings to the public regarding companies conducting fraudulent activities in the Philippines. From this information, people can determine whether or not the business they are dealing with is legitimate.
Keep up-to-date with the SEC's notices to stay informed of possible scams. In addition, the SEC releases advisories and the major publications in the country distribute them to reach a wider audience. Social media is also another avenue to inform Filipinos all over the world.
2. Registers Legitimate Companies
Under Sec. 5.1 of the Securities Regulation Code, "securities shall not be sold or offered for sale or distribution within the Philippines without prior registration with the SEC." So if a company doesn't have an SEC registration or license to accept investments, avoid it like the plague.
One of the main functions of the SEC is to protect investors by maintaining orderly and efficient markets. A company that operates justly will abide by the rules of the government, and one of the basic steps is by registering in the necessary institutions.
Aside from the SEC registration, check a company's secondary registration. Look for BIR, DTI, and SSS registrations as well before engaging with any company, especially if it's asking for your hard-earned money.
Read more: What You Should Know About Green Investments in the Philippines
3. Suspends Scammers with Cease and Desist Orders (CDOs)
The SEC gives a cease and desist order to temporarily or permanently prohibit a company from operating under the suspicion of engaging in illegal or fraudulent activities. It's a function of the SEC to ensure that all registered companies comply with the rules and regulations of the governing body. CDOs protect the investing public from fraud by halting the activities of deceptive companies. If you go to the SEC website, you'll find a section with a complete list of companies that have CDOs issued against them by year.
4. Files Criminal Charges Against Unregistered Companies
The SEC warns recruiters of unregistered investment-related companies that they'll face criminal charges if caught. If the defendant (the person accused of a crime) is found guilty, this will lead to dire consequences.
5. Gives the Authority to Solicit Investments
Be warned: Just because a company is SEC-registered doesn't automatically mean it's a legitimate investment company. Anyone can register with the SEC, but not all will have the the authority to sell investments.
For a complete list of companies permitted to sell investments, it's best to check the SEC website. In addition, if a company registers with the SEC as a financial, banking, or quasi-banking entity, it also needs an endorsement from the Bangko Sentral ng Pilipinas (BSP).
How to Check If an Investment Company is Legitimate in the Philippines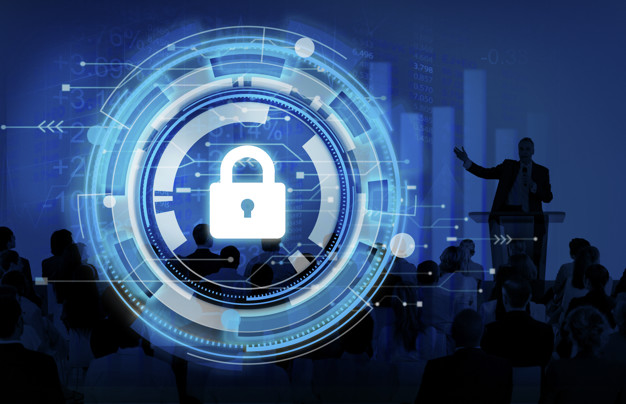 Just like making a major purchase that involves a big amount of money, you should approach investments with a lot of thought, research, and caution. The SEC reminds everyone to think, examine, and study every investment opportunity before parting with their cash.
Your first instinct should be to protect your money or your assets. So when you see an enticing investment opportunity online, on a newspaper, or on a flyer, try not to think ahead by computing how much you'll be earning. Instead, ask yourself if you can really vouch for this person making the investment offer. And what do you know about this investment company?
Do a little bit of digging on the person offering an investment opportunity and the company's legitimacy and credibility. Go online and check their LinkedIn profiles. Look for positive or negative news mentioning the company that's presenting you with the opportunity. By doing a little bit of background checking, you're arming yourself with knowledge and preventing yourself from falling victim to these scam investments.
Want to know how to check if a company is SEC-registered in the Philippines? Make sure to get these important details first:
The name of the person with the investment offer and the company's name
Their address (both the person's and company's address)
Landline number (not mobile number)
SEC Registration as an investment taker
If they can't readily give you this information, don't give them your money. Go to the SEC website to check and verify the company. It should be on the list of companies authorized to offer investments per SEC requirements.
Do note that an SEC company registration does not grant authority to sell investment instruments such as securities, bonds, commercial papers, or similar financial instruments. Only investment houses and financing companies with a QB (quasi-banking) license and with SEC-registered securities may offer to sell the same to more than 19 investors. And only SEC-registered brokers, dealers, and salespeople may offer or sell SEC-registered securities to the public.
How Do I Check If a Company is Legitimate in the Philippines?
If the company says it's SEC-registered, make sure they have the appropriate license to sell investment instruments. Know the number of investors they have, the rate of return, and the minimum placement.
For more information, call the SEC Corporate Governance and Finance Department at these numbers:
(0926) 017-0248
(02) 8818-5476 / 9227 / 5952 / 7264
You may also call the Markets and Securities Regulation Department at (0916) 383-8633.
How You Can Spot Investment Scams in the Philippines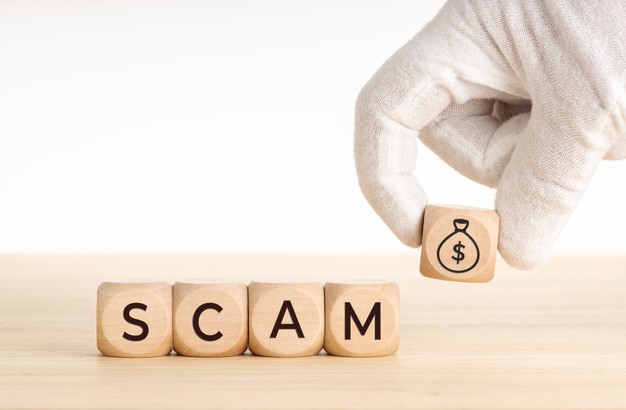 The SEC does its best to keep Filipinos informed on potential scams. However, despite the numerous warnings, many still fall prey to these scams since they pop up at unlikely places―like Facebook news feeds and personal referrals, just to name a few.
Even if it's just an investment under PHP 1,000, that's still a huge amount of money to lose to a fraudulent investment. When the SEC isn't there to warn you, know the things to look out for to pinpoint an investment scam.
1. Effortless and Impressive ROIs
It's so easy to scam victims with the sway of easy money. If the promised returns are really high and the risk is low, this should ring an alarm bell for you. When it sounds too good to be true, like doubling your money in just 30 days, it most likely is a scam.
2. Name Changing
A company's name is part of its brand. Its name is what the public associates the company with. If someone approaches you introducing an investment opportunity with company X, and then changes its name to Company Y for "relocation purposes" after a few months, you're most likely dealing with a scammer. No reputable company with longstanding credibility will change its name as quickly and as easily as that.

3. Recruitment Model
If a company presents you with an opportunity to double your PHP 50,000 by recruiting at least five other people who will inject their own cash, it's best to be wary. It's time to question whether the company is making money from the investments or from their recruitment schemes.
4. Complicated Investment Plans
When you've tried to understand the investment plan but still can't make sense of it and how your investments are going to earn, then don't do it. You should easily assess the financial condition and the potential of the company. It should not be hard to get a prospectus or a financial statement if an investment company is legit.
5. No Physical Office
If you're mostly having meetings at coffee shops or restaurants because the company has no physical office, be wary. Companies that only perform transactions online and through social media platforms will be harder to track down should they run away with your money.
Examples of Investment Scams in the Philippines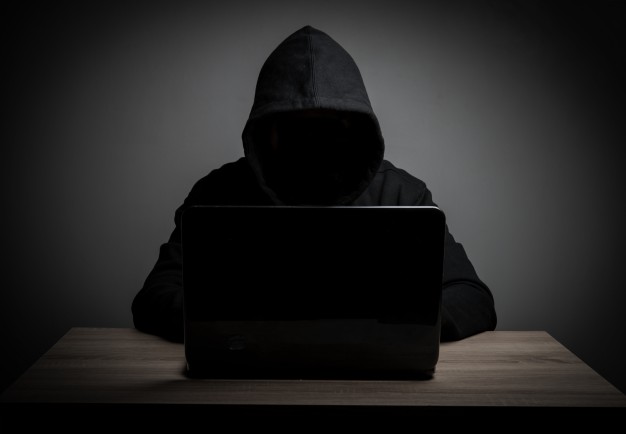 You can find almost any kind of information online. So if you can't find anything online about an investment company, it's most likely a scam. Learn more about the most common investment scams in the Philippines to make sure you won't be doing business with one.
Advance Fee Scam
Have you heard of advance fee scams?[2] It's one of the most common forms of fraud and confidence tricks. The investor is promised a large sum of money, but a small upfront payment is required to obtain this large sum. After the investor makes the payment, more fees will be required, or the person who offered the investment opportunity will simply disappear.
Pyramid Scam
Another investment scam that's quite common in the Philippines is the pyramid scam. This can be a pyramiding scam using the internet, too. Simply put, it's an illegal investment scam based on a hierarchical setup of network marketing. It relies on the constant inflow of money from additional investors that works its way to the top of the pyramid.
The Ponzi scheme is one of the most famous pyramid schemes. It's an investment fraud that pays existing investors with funds collected from new investors.
Pump-and-Dump
This is an illegal scheme to boost a stock's or security's price based on false, misleading, or greatly exaggerated statements. Most fraudsters or scammers use social media or online chat groups, forums, and bulletin boards to hype up stocks. When they sell their overvalued shares, the price drops and the victims lose their money.
Coaching Schemes
There are tons of legitimate coaching programs. Unfortunately, there are investment scams in the Philippines disguised as coaching schemes, too. Some examples of these coaching schemes include online business coaching where experts will teach you a proven method with 100% guaranteed success. It can also be a real estate and investment coaching scheme where experts talk up the success of everyone who joined the program with statistics and numbers in a highly charged and energetic atmosphere.
Wahana Investment Scam
The Wahana investment wooed its investors with the promise of returns as high as 12% per week and 48% per month through its business of lending money to casino players.[3] However, the company is not SEC-registered and is not allowed to solicit investments from the public.
With that, the SEC issued an advisory in February 2018 regarding the Wahana investment scam. According to the advisory, Wahana Credit and Loan Corporation / Wahana Multi Purpose Bank are not authorized to solicit investments from the public, as they have no necessary permit from this Commission as required under Section 8 of the Securities Regulation Code.[4]
Masa Mart Investment Scam
The SEC also issued an advisory regarding the Masa Mart investment scam[5] in January 2020. Masa Mart was found to be offering a "subscription and gains program" under which a member may invest at least PHP 1,250 to PHP 500 million in exchange for returns of PHP 2,746 to about PHP 11.65 billion, depending on the lock-in period. This entails an interest of up to 30% per month or up to over 2,500% annually.[6]
Where Can I Report Investment Scams in the Philippines?
There are so many investment scams that may look and sound legit at first. But when you delve deeper, you'll realize that it's a robbery waiting to happen.
If you wish to report a company that's involved in a scam, you may report it to the Enforcement and Investor Protection Department of the SEC at the following numbers:
(0961) 519-7829
(0961) 684-4088
(0927) 162-2792
(0931) 141-0788
(0951) 949-8920
(0961) 713-1472
(0951) 656-5571
FAQs on SEC Registration and Investment Companies
1. Is the International Marketing Group Registered in the SEC?
The International Marketing Group (IMG) has an SEC registration and is regulated by the Insurance Commission in the Philippines. It offers free financial education to Filipinos and gives direct access to financial products at discounted prices. Furthermore, it's not an investment company but an insurance broker corporation that has been around since 2002.
In its by-laws, IMG states that its primary purpose of incorporation is "to engage in the business of insurance brokerage in the selling and marketing of life and non-life insurance, pre-need plans such as, but not limited to pension, education, memorial and financial plans, and such other non-life and life insurance as may be allowed by law and concerned government institutions, and to market and array products and services."[7]
2. Where can you check investment companies with SEC registration in the Philippines?
You can find the List of Registered Investment Companies[8] by going to the official website of the SEC.
3. Is there any way to see a list of scammers in the Philippines?
Although it's not a list of scammers, you'll also find a list of investment companies with Cease and Desist Orders[9] issued by year on the SEC website. You can also find the list of companies with Suspended/Revoked Secondary Registration.[10]
Final Thoughts
Now that you know how to check if an investment company is SEC-registered, you can better protect your money and be more discerning about where you put it.
If an investment is too good to be true, it probably is. Don't be blinded by the high returns. If it were really that easy to double the money, everyone would be rich by now.
In addition, never invest your hard-earned money blindly. The same holds true for legitimate investments such as stocks and real estate. When you're presented with an investment opportunity, it's best to keep your guard up and check the SEC website for any news and notices regarding the company.
As long as there are crooks out there, investment scams in the Philippines will never go away. Whether it's an investment for beginners or something riskier with higher returns, do your research before you let go of your money. If you're not sure about an investment, just hold on to your money.

DISCLAIMER: Information published on this blog or elsewhere on www.moneymax.ph should be used for general information purposes only and does not constitute investment advice, performance data or any solicitation or recommendation that any security, investment product, transaction or investment strategy is suitable for any specific person. This material does not take into account your financial situation, risk tolerance level, investment experience or objectives; all of which are unique to you. Before acting on information on this blog, we suggest consulting an independent professional to advise you on the risks of any decision and the extent of any exposure to loss.
Sources: