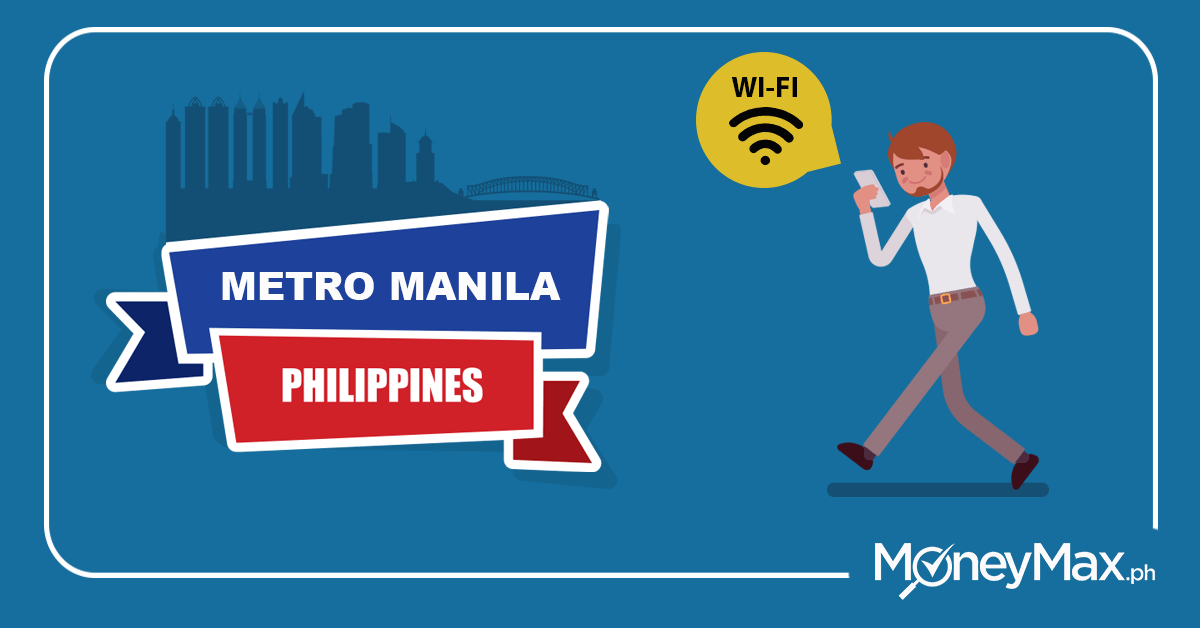 Good internet connection is now a necessity and not merely a need. It's where we work, talk with our family and friends, and read the latest news. However, sometimes, we still find ourselves with no load and mobile data, making it harder for us to stay online. If this is your worry because, really, #InternetIsLife, fret no more because here are 14 spots in Metro Manila that offer free Wi-Fi.
MALLS
Ayala Malls
If you regularly shop in Greenbelt, Glorietta, Alabang Town Center, or TriNoma, then you probably know about Ayala Malls' free Wi-Fi. Their internet connection is pretty fast and stable, allowing mall-goers to surf and download for one hour. Simply search for "AyalaMalls_FreeWi-Fi" and register your device to connect.
SM Supermalls
SM Supermalls also offer free Wi-Fi to mall visitors. To connect, just search for "SM Free Wi-Fi" and register your number. Surfing time is also limited to one hour so make sure to get all your browsing done before it ends.
EDSA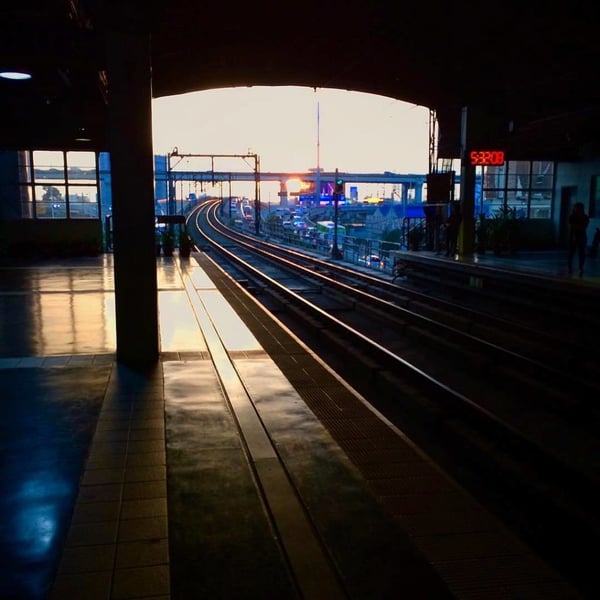 You read it right. There is free Wi-Fi along EDSA[1] and it is provided by the government. On June 13, 2017, the Department of Information and Communications, along with Globe and Smart, launched a free Wi-Fi service on all stations of the MRT-3. The connection can accommodate as much as 3,000 users at a time, with registered speeds of 200-300 megabits per second. Not bad, right?
CAFES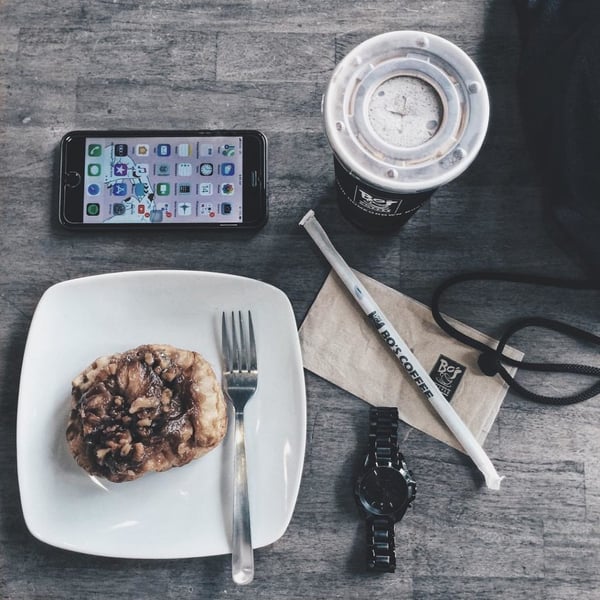 Bo's Coffee
Bo's Coffee is one of the many coffee shops that offer free Wi-Fi to customers. With stores scattered all around Metro Manila, Bo's is the ideal spot for professionals who wish to enjoy a cup of homegrown coffee while getting some work done.
Café France
Not all Café France branches offer free Wi-Fi so it's better to ask their staff before connecting to any unfamiliar networks. For speedy and reliable internet connection, head to their Valero branch located in front of Citibank Tower. Apart from the fine selection of bread, this branch has a homey interior as well.
UCC Clockwork
If you need coffee and a reliable internet connection, UCC Clockwork is the place to be. With branches in Bluebay Walk, Estancia Mall, and Ayala Malls the 30th, this third wave coffee shop is a common favorite amongst freelancers and young entrepreneurs due to its ambiance and well-thought-out menu.
The Coffee Bean and Tea Leaf
Most branches of The Coffee Bean and Tea Leaf (or CBTL for the younger generation) offer free Wi-Fi to customers. There is a catch, though. You need to have a Swirl Rewards Card, CBTL's version of a loyalty card, to connect to their internet. Priced at PHP 195, the card is worth the buy if you're a regular coffee drinker and prefer working or studying in a coffee shop.
Stockwell Café + Lounge
The Tomas Morato strip is home not only to bars and restaurants but to charming cafes as well. One you should visit is Stockwell Café + Lounge in Scout Tobias Street. Apart from free Wi-Fi, they also offer sockets to customers who need to charge their devices. For an instant caffeine boost, don't forget to try their signature espresso drink.
Wildflour Makati
Many people know Wildflour for their delicious pastries, particularly their Tiramisu and Salted Chocolate Cake. Wildflour, however, isn't all about the sweets. Customers who need to use the internet can also take advantage of their free Wi-Fi. Check your e-mails, listen to Spotify, or post a selfie while enjoying a delicious slice of cake.
Habitual Coffee
Another famous coffee shop in Makati is Habitual Coffee, with branches in Chino Roces and Uptown BGC. Designed with high ceilings and large glass windows, Habitual Coffee provides plenty of space for professionals who plan to work, drink coffee, and use their internet. Try their Flat White or Long Black and pair it with an order of Grilled Cheese.
RESTAURANTS\FASTFOOD CHAINS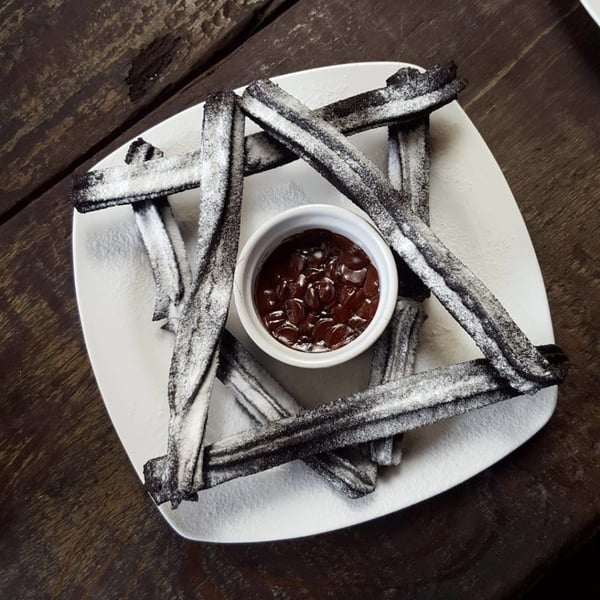 McDonald's
Who would have thought that McDonald's would bless us with internet connection? Select McDonald's branches offer free Wi-Fi to customers so before diving in that order of nuggets, ask the counters about it first.
Burger King
If there's one fastfood chain that offers consistent internet connection, then that would be Burger King. Most BK branches has free Wi-Fi, making it a favorite spot for students and employees on the go.
8065 Bagnet
If you haven't heard of 8065 Bagnet, then you probably live under a rock. Their first branch in San Antonio, Makati offers not only a broad range of bagnet meals (try their Kare-Kare Bagnet and Sinigang Bagnet) but also free Wi-Fi to customers. P.S. the password is "creamer."
Xocolat
Located in Katipunan (just across the Ateneo de Manila University) is Xocolat, a restaurant-slash-café for chocolate lovers. Apart from their delicious chocolate-infused meals, Xocolat also offers free Wi-Fi to customers, which is perfect for couples or group of friends who want to share their Xocolat experience immediately.

Source: