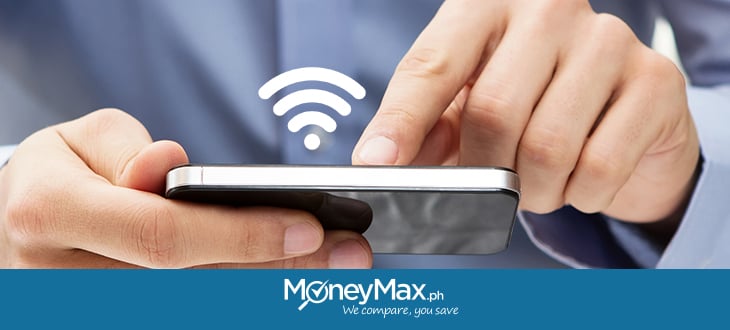 In the Ericsson Mobility Report 2017, it was reported that there is over a 60% penetration rate of smartphones in the Philippines. This relates to a growth of 50% since 2015 and all signs are still pointing upward, with a massive growth of mobile data to be expected by 2020. Smartphone's and the internet access they give us have become an everso important part of our lives in the Philippines.
Especially social networking, instant messaging and video streaming are among the top five app categories actively used by smartphone users in the region. In the Philippines, Facebook, Facebook Messenger, Viber, YouTube, and Instagram are the top five apps actively used by smartphone users. What many users may not know, is that these social and streaming apps are the one's that require the largest amounts of data. Because of the data caps that apply to nearly all promos and postpaid plans, it is important to understand how much you different activities actually need.
What Can You Do With 1GB Worth of Mobile Data
In today's connected age, it's hard when you hit your mobile data limit. Hitting it at the most inopportune times may prevent you from sending that e-mail that you really needed for work, or cause your video conference to lag. It may cut your download speeds for video streams to extremely low rates and especially if you do not have a good broadband plan at home, this will limit their enjoyability. In case you're looking into changing your broadband plan at home, you can check out some options online.
The apps you use and your habits when using them are the main cause of your mobile data usage. This graphic can give you a fairly good idea of how much data different activities require:
Keep in mind that 1GB is equal to 1,024MB. With this information you can project how much data you are using up when you sign up for a promo. To our frustration we often find ourselves having used up our data much quicker than expected. This does not always come down to what we are doing, but maybe just how we do things or what our settings are. Getting these right can save us a lot of data at the end of the day. Here are a few easy ways to save your mobile data!
Mobile Data Saving Tips
Limit Bandwidth and Cache Data
Certain browsers, like Google Chrome, tend to consume a large amount of bandwidth due to large image files and such on websites. You can reduce bandwidth via the Reduce Data Usage settings of these apps. This condenses images and videos you access.
Caching your data for some other apps will allow you to access said data even when offline. Google Maps and Spotify allow you to save the data you need for use offline. You should take advantage of this and preload while you'r in WiFi to save your data.
Some or the apps and websites you might be able to use or browse without any charges are:
Spotify
HOOQ
Clash of Clans
Dungeon Hunter
Facebook and Facebook Messenger (excluding calls at Messenger)
Daily Motion
Youtube
Be sure to check with your provider's website which you get with your postpaid plan or prepaid promo. As of our usage graphic this could save you a lot of data which can be used for more important online tasks. Alternatively, you can consider getting a cheaper plan with less data, since you don't need as much anymore.
Disable Push Notifications
Push notifications are alerts from your social networks, e-mails, or updated apps. If these are active the apps will use your data without you knowing to get the newest information that is then showed as a push notification. So if you want to conserve your data, you should disable all push notifications unless you're connected to WiFi.
Yes, this means that you won't know when a celebrity you follow has posted something on Instagram or get that update alert from Clash of Clans. But, you'll see that anyways when you open the app on your own terms.
Monitor Your Usage
Android devices usually have a Data Usage tracker, and will also allow you to set a data cap. Most providers also send out messages when you've hit your data cap for the day (usually 1GB.) For mobile users with other operating systems, you can download free mobile data usage tracking apps. Here are some of them:
DataWiz
My Data Manager
3G Watchdog
Monitoring your usage of mobile data will be the key to conserving your overall data usage when you aren't latched onto a WiFi network. Shutting off your mobile data when you aren't using it (like when you go to sleep) also helps a lot.
Enable the "Update Over Wifi" Option
Most apps already recommend that you update over WiFi to ensure a stable connection throughout the update. Doing this for all your apps will reduce your data consumption by as much as 70%. Most apps and games consume large amounts of data for each update. They can be anything between 2 and 100 MB so with just a few apps you might use more than 200MB of data! That is the equivalent to 2 hours of Facebook.
This is particularly true if you happen to be a mobile gamer. Apps like Rules of Survival, Survivor Royal, and Free Fire - Battlegrounds have especially large updates. Definitely use a WiFi connection to download them.
High Definition, High Consumption
As crisp as the newest trailers might look on your phone, it's eating your mobile data faster than Pac-Man can eat his way to a power-up. Consider moving to standard definition instead to prevent overusing your data connection. To do that on the YouTube app, click at the vertical dotted line at the upper right of the video you are watching and select quality. This will give you insight into these settings:
Setting the video to 144 or 240 pixels will reduce data consumption. While the quality is lower, for most smartphones it still gives you reasonable visuals.
3G, 4G > LTE
While most data plan holders generally get their subscriptions to take advantage of the LTE connectivity, the speedy connection also means faster (and nominally higher) data consumption.
Consider limiting your bandwidth to 3G or 4G to avoid getting your data consumed and capped. However, this of course will reduce the quality of videos, music and images you stream and cause buffer times.
Making Ways to Maximize Your Mobile Data Without Paying Extra Cash
Ultimately, it comes down to the concessions you are willing to make. You can choose to use mobile data in a limited fashion, avoiding streaming, until you can locate a WiFi network. This, however, may feel like a burden, disrupting your life. Then you should look at the other options we have provided you with.
By using these mobile data saving tips, you can work within your mobile data budget for the day or month. These help you enjoy the internet on your phone, while still having mobile data for important work or personal tasks.
Final Words
Ultimately, saving on mobile data comes down to our own awareness of us using it. The amount of things to do online, articles to read, videos to watch or things to shop for, is endless. Unfortunately our access is limited by our plans which we set in accordance with our budgets. Make the best of your time online by not wasting data! That will allow you to do more of what you like most online and might even help you choose a cheaper plan and save money!
People who read this also liked:
Affordable Mobile Data Plans for the Working Pinoy
9 Apps That Can Help You Save Mobile Data
Which Mobile Data Plan in the Philippines Should You Get?
Loading Business Guide: How to Become a Cellphone Load Retailer in the Philippines?