Times have changed. COVID-19 has transformed even the online landscape. Now, there are over 24 million learners[1] using the internet during the pandemic, and about 49% of Filipinos[2] preferring working from home. With this digital shift, Filipinos are constantly trying to find internet services that will provide uninterrupted access online.
The good news is that internet providers in the Philippines have responded to the challenge. Internet speed in the country is no longer as slow as we know it. It has improved by 523%[3] in 2021, making the country 80th among 176 countries in broadband speed and 84th in mobile internet speed among 134 countries.
What does this mean to all Pinoys eager to get that speedy connection? Well, this is the time to leverage the improvement and explore opportunities that the internet can offer. As the market progresses, more broadband providers will join, offering different broadband plans and prices. This can be confusing, and we might end up paying too much for something we do not want and need.
This guide to choosing an internet provider will help you understand what your broadband plan should give you. It should also help find offers that best fit your needs at the right price.
What is Mbps and Why is it Important?
If you want to find internet services that can address your needs, then you need to learn the basics of an internet connection. The first step is to understand the difference between bandwidth and internet speed. Most internet providers in the Philippines indicate Mbps as the ultimate factor to consider. If you don't truly understand the meaning of Mbps, you might get caught in false expectations when subscribing to a postpaid fiber, DSL, or LTE connection.
Internet speed determines how fast you can upload or download data while bandwidth measures how much data or information you can upload or download.
1 Megabit/s = 0.125 Megabytes/sec.
1 Megabit/s = 0.003125 Gigabytes/sec
For an internet speed of 10Mbps, this means you can download a 1GB file in 13.3 minutes.
In essence, the advertised 10Mbps is a combination of the speed and bandwidth of the internet connection. This means you can download 10 megabits of data every one second. When choosing a broadband plan, consider the one with a high Mbps to know how much information can be transferred and how fast the transfer process will take.
Be cautious with the term "up to [X] Mbps." Internet providers indicate the term "up to" in their broadband offerings, which means this doesn't guarantee that your connection is stable with the same speed all the time. "Up to" logically refers to the maximum capacity of the internet connection in favorable conditions.
If you're still confused, take time to check out the table below to understand how much Mbps is required for certain tasks online based on a study[4] by LAX internet system.
| User Type | Activities | Required Mbps |
| --- | --- | --- |
| Casual browser | Research, reading news feed on social media, checking emails | 2-4Mbps |
| Visual fanatic | Video streaming/downloading | 4-6Mbps |
| Lag hater | Video downloading without lags | 6-10Mbps |
| Superuser | Browsing and using several apps at the same time | 10-20Mbps |
| Gamer/Geek | Playing online games, using a lot of apps at the same time | 20Mbps and above |
Knowing Your Data Allocation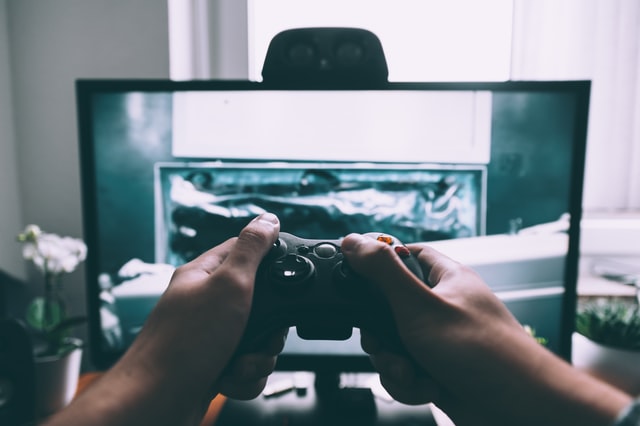 Internet data refers to the amount of information you need when accessing the internet. For instance, if you have a 10GB data allocation, this means you're allowed to download or upload a total of 10 gigabytes of information each month.
You can determine how much data allowance you need each month if you identify the activities you do online. Video streaming, researching, downloading PDF files, and watching movies are just a few activities that use up a huge data allowance from your package.
Below is a table[5] of online activities with the range of data usage per activity.
| Activity | Duration | Data Usage |
| --- | --- | --- |
| Streaming an HD movie | 1 hour | 1.1GB |
| Streaming a standard definition movie | 1 hour | 900MB |
| Streaming an online TV service (Netflix) | 1 hour | 644MB |
| Watching YouTube videos | 1 hour | 429MB |
| Playing online games | 1 hour | 43MB |
| Listening to music | 10 tracks | 80MB |
| Downloading photo | 1 image | 5MB |
Before deciding on the broadband plan to subscribe to, check out which of these activities you and your family frequently do. If you're into a Netflix subscription, then you should note that one movie uses an average of 644MB. You can choose an internet plan with a 10GB data allowance to watch a little over 10 movies on Netflix each month.
Types of Broadband Plans in the Philippines
Once you have a clear picture of how much data you need each month, then you can choose between these two types of packages.
Capped Data Allowance
This package is usually cheaper than the unlimited data plan and is often an unwired connection. An internet plan with capped data allowance comes with a limited data allotment. This is usually the case with prepaid Wi-Fi connections.
However, you can choose a postpaid broadband plan of 150 gigabytes at 10Mbps. This means you have a data allowance of 150 gigs to be downloaded at bandwidth and a speed of 10megabits per second each month.
Unlimited Data Allowance
Broadband plans offering unlimited data are slightly more expensive than the ones with capped data allowances. Unlimited plans are either wired or fiber connections for residential broadband but unwired for mobile packages.
How to Choose Between Mobile Data and Home Broadband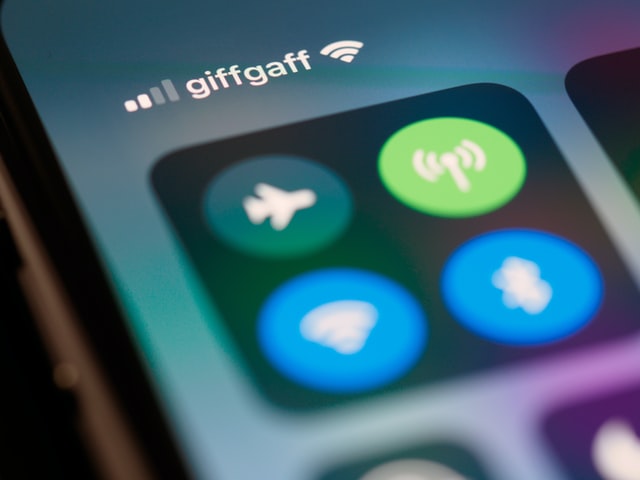 One of the most important decisions you must make is whether you want to access broadband at home, on the go, or both.
Home broadband is what most of us think of when we look for broadband. You can access fast internet via DSL or fiber connection when you use a router. LTE routers are also an alternative as offered by internet service providers. LTE routers are great options if you wish to access high-speed internet in your home so you don't have to use your mobile data to stay connected.
Broadband also uses portable Wi-Fi routers with an LTE connection. They allow you to access the internet with multiple devices like smartphones, tablets, or laptops from any place with a mobile internet connection.
Mobile data, on the other hand, refers to the data allowance loaded on your SIM card through a prepaid or postpaid subscription. You don't need to use a router because the SIM card enables the device to connect to the internet. It lets your mobile phone or any internet-enabled device like a tablet access the internet and permit browsing. You can use your internet-enabled device as a hotspot, which works almost like a Wi-Fi router.

How to Choose an Internet Provider: 5 Questions to Ask
Choosing the best internet package for your home depends on your needs. If you're planning to have a postpaid internet connection, here are a few essential questions you need to answer.
1. What is the Internet Connection for?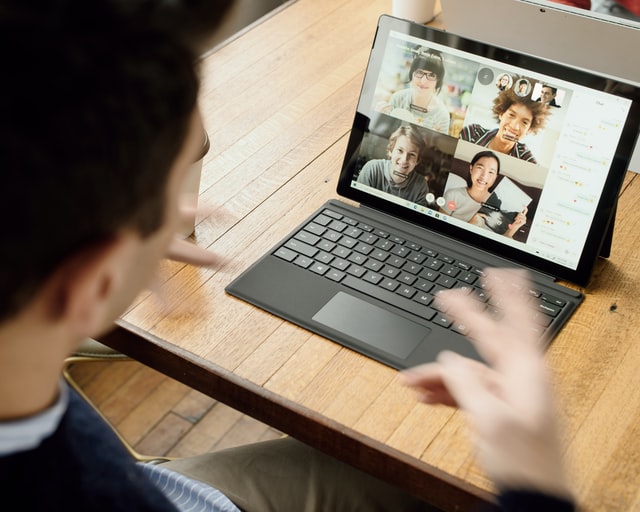 Knowing the purpose of having an internet connection will help you find the right internet plan for you. What is the internet connection for? Are you getting a fiber connection for work or your child's online learning? Are you planning to have an internet connection for your business or merely for social interaction?
If you know what your internet connection is for, then you will get an idea of the budget you need. One reason for this is that more data allocation means a more expensive package. For instance, if the internet connection will be used for business, then you should be willing to spend as much as a PHP 5,000 monthly fee.
2. How Many People Will Use the Internet?
The number of people who will use the connection will strongly affect your internet speed. In theory, the number of devices connected to a router doesn't affect the bandwidth. However, in reality, more devices mean poorer internet performance. Knowing the number of users and devices will help you choose bigger data allowance and faster internet speed.
3. What Types of Activities Will Be Done Online?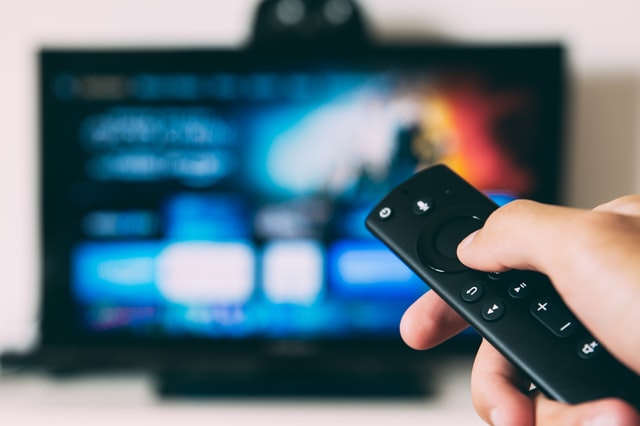 Video streaming requires a minimum download speed of 3 megabits per second. If there are five people in the household, then you should need bandwidth from 5Mbps to 25Mbps.
For online work that doesn't require the transfer of heavy files, you'll need a minimum of 10Mbps download speed.
4. What Devices Will You Connect to the Internet?
Knowing the types of your devices will guide you on how to choose an internet provider with the best package. The types of devices you connect to the internet will greatly affect your online experience. For instance, a wired device performs faster than a device connected to a Wi-Fi router. As much as possible, you should always use an ethernet cable connection for gaming consoles, smart TVs, and other devices.
Remember that the age of devices affects internet speed. Older mobile phones can have slow performance even if you're using 50Mbps broadband Wi-Fi. You can always make sure you're getting the best out of broadband plans by checking your internet speed and updating your device regularly.
5. How Much is Your Monthly Budget for the Subscription?
Getting online for any purpose is not free. Determine how much you're willing to set aside for monthly payment of internet subscription. Although your budget will highly depend on your data usage and online activities, it also pays to have a budget range to know which offers can best fit. Sometimes, a PHP 1,299 internet plan with a 100 GB data allowance is enough for non-gamers, so you don't need to pay more for simple online tasks.
What are the Best Internet Providers in the Philippines?
With the easing of permit processing in the country,[6] internet service providers in the Philippines like Globe, Smart, and PLDT had increased opportunities to construct telecommunication towers.
Now with improved internet speed, here are a few broadband plans from different providers you can choose from.
| Broadband Plan | Price | Bandwidth/Speed |
| --- | --- | --- |
| Converge Fiber X 1500 | PHP 1,500 | Unlimited, 35Mbps |
| Converge Fiber X 2500 | PHP 2,500 | Unlimited, 100Mbps |
| Converge Fiber X Time of Day | PHP 1,899 | Unlimited, 70Mbps at daytime |
| Converge Fiber Extreme 4500 | PHP 4,500 | Unlimited, 400Mbps |
| Globe GoBig Plan 1299 | PHP 1,299 | 500GB, up to 10Mbps |
| Globe Unli Fiber Up 1499 | PHP 1,499 | Up to 20Mbps |
| Globe Unli Fiber Up 1699 | PHP 1,699 | Up to 25Mbps |
| Globe Unli Fiber Up 2499 | PHP 2,499 | Up to 50Mbps |
| PLDT Fibr Plus Plan 2399 | PHP 2,399 | 50Mbps |
| PLDT Fibr Plus Plan 2999 | PHP 2,999 | 100Mbps |
| PLDT Asenso Fibr Plan 1599 | PHP 1,599 | 35Mbps |
| PLDT Asenso Fibr Plan 2099 | PHP 2,099 | 60Mbps |
| SKY Broadband Fiber Unli | PHP 999 | Unlimited, up to 20Mbps |
| SKY Broadband Fiber Unli 1499 | PHP 1,499 | Unlimited, up to 40Mbps |
| Sky Broadband Fiber Unli 1899 | PHP 1,999 | Unlimited, up to 80Mbps |
| SKY Broadband Fiber Unli 2499 | PHP 2,499 | Unlimited, up to 120Mbps |
| Smart Plan 499 | PHP 499 | 6GB |
| Smart Plan 799 | PHP 799 | 10GB with rollover |
| Smart Plan 999 | PH 999 | 15GB with rollover |
Converge is junior compared with other seasoned internet providers in the Philippines. With a high-speed fiber connection and unlimited data offer, Converge gradually became a household favorite, particularly of gamers and video streamers. Although its connection speed is something worth considering, its after-sales and customer service might still need some improvement.
Globe is one of the country's prime movers with the largest range of speeds and bandwidths. Globe offers an unlimited plan with landline at affordable prices, but its LTE packages may not keep up with your expectations when it comes to speed and latency.
PLDT offers both unlimited and limited plans with a reasonable data volume range. With its bundle packages, you can add a cable TV plan on top of your broadband plan. Although this telecommunications giant has been in the market for so long, some issues on customer service may require more patience from their subscribers.
Smart offers relatively low-priced packages with limited data allowance on pocket Wi-Fi devices. These are perfect for people who travel a lot but may not be advisable for those working from home or enrolled in distance learning.
SKY Broadband plans all give you a cable TV package along with your broadband and with some plans for mobile broadband. It has low-cost plans with very limited data, otherwise unlimited and limited plans with a reasonable data range.
Final Thoughts
There is no "one size fits all" when you're trying to find internet services worth considering. Different people have different needs and activities. The process of choosing an internet provider takes time and effort to assess factors like your budget, activities, devices, and speed requirement. Sometimes, your location becomes a huge factor because some internet providers don't offer a particular package in some areas.
Moreover, it also pays to understand the allocations and features for each broadband plan, so you can manage your expectations. When in doubt, ask questions before submitting your application. You may want to give it more time to think things over because once you've subscribed, you're committed to staying with the plan for the next two or three years if it has a lock-in period.

Sources: