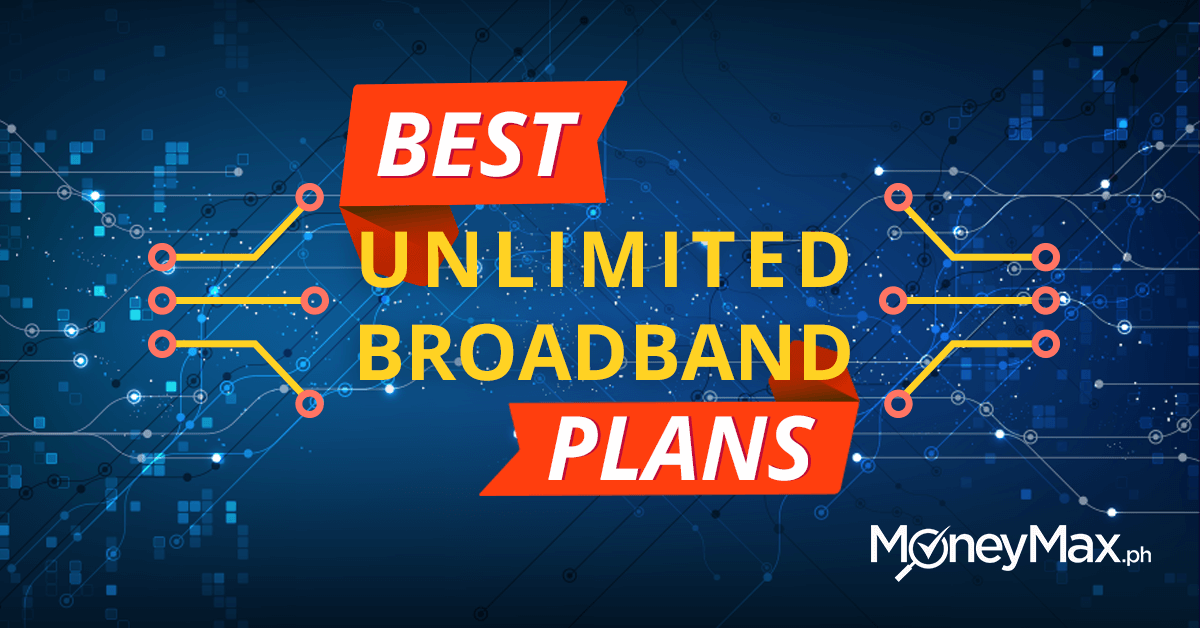 Think you aren't getting your money's worth with a consumable broadband service? Switching to an unlimited broadband plan could be a better choice for you. Browse, stream, download, and play as much as you'd like without worrying about exceeding your data usage and being charged with ridiculously high fees.
Internet service providers that offer unlimited broadband in the Philippines include Converge, Globe, PLDT, and Sky Broadband. Smart Bro has ceased providing unlimited internet packages since 2015. Sun Broadband has non-stop surf plans but implements a fair use policy, meaning you'll pay extra and experience a slower connection when you exceed the allowed allocation for certain online activities.
Now that you know your options, consider these eight things when choosing the best-unlimited broadband plan for you.
1. Unlimited Broadband Availability in Your Area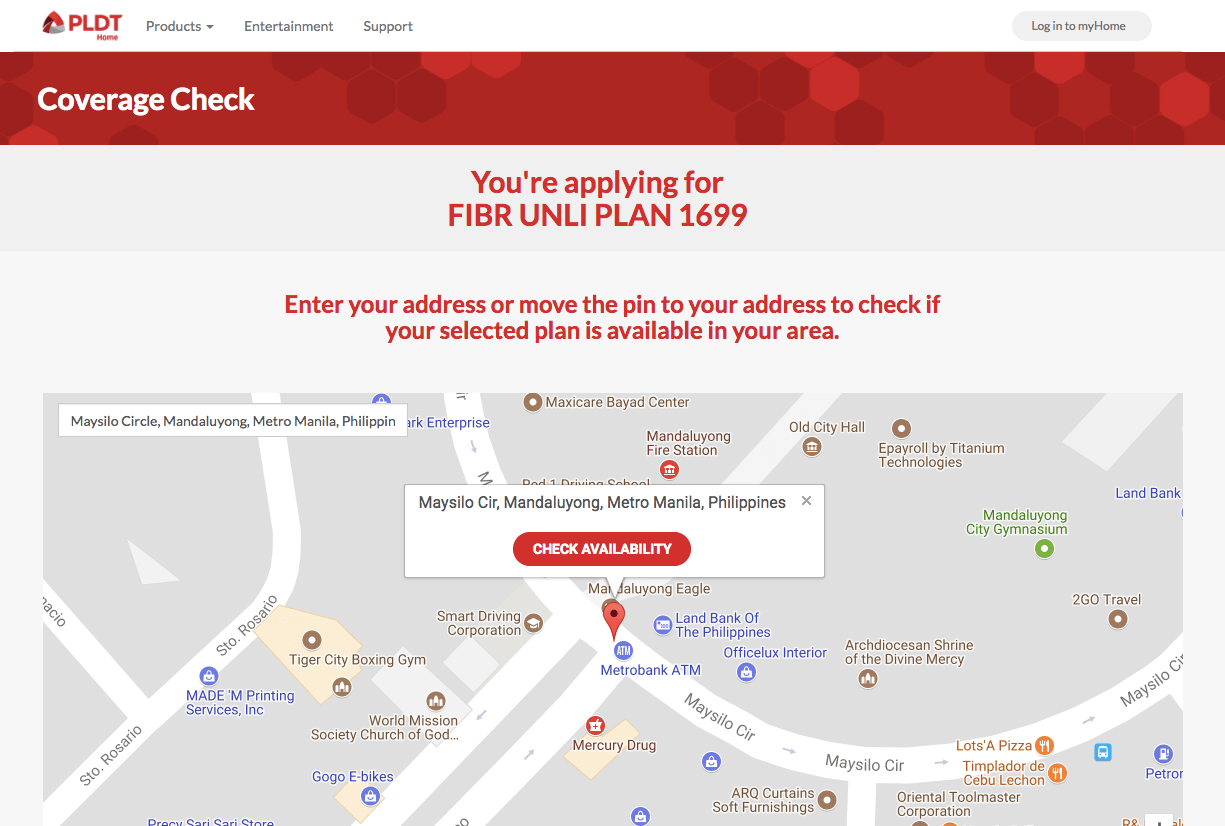 Which broadband providers operate in your location? Is a certain broadband plan available in your area? If so, is the connectivity strong or weak?
An ISP's broadband connectivity varies per area. For instance, particular broadband service in Antipolo may not be as reliable as that in Makati.
Make sure to check these things first before considering anything else. You don't want to go through the hassle of applying for a broadband package, only to find out later that your location is out of the ISP's broadband coverage area. Worse, you've already availed of service—and although broadband connectivity is available in your area, it's painfully slow.
To check broadband availability in your area, contact the provider's hotline or visit its nearest store. Some telecom companies have an online tool on their website that allows prospective customers to confirm broadband status in their area by entering their address.
Read more: Working from Home? Prepaid Home WiFi Options and Their Features
2. DSL vs. Fiber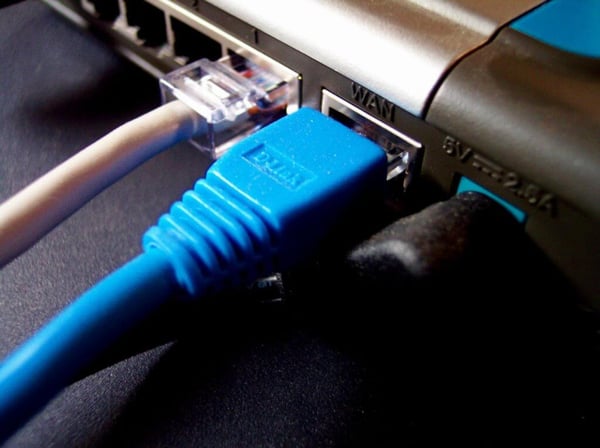 DSL and fiber are two broadband connection types available in the Philippines. DSL plans are usually cheaper but provide slower connection than fiber. In contrast, fiber offers faster and more reliable internet connection than DSL even when it's raining. However, fiber broadband plans cost higher and are available in limited areas only.
When choosing between DSL and fiber, consider your monthly budget and of course, service availability. If you can pay extra for faster internet and it's available in your area, go for a fiber broadband plan.
3. Internet Speed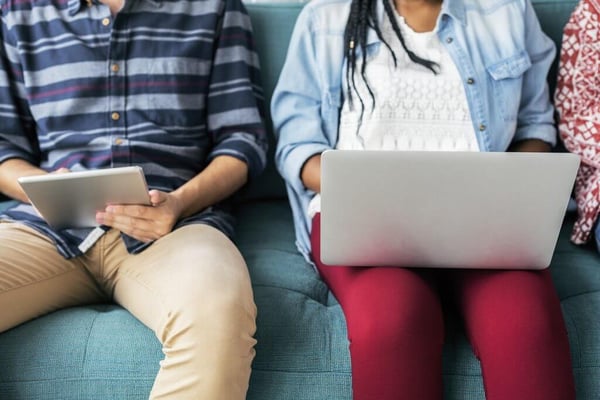 Although all unlimited broadband services have no data cap, they provide different internet experiences in terms of connection speed. Depending on the broadband package, the maximum speed can go from 3 Mbps to as high as 100 Mbps. The faster a broadband plan is, the more expensive it becomes.
But faster doesn't necessarily mean better. You might end up overpaying for a broadband plan with a speed that's higher than what you actually need.
Consider how much internet speed you really need. Are you a light or heavy internet user? How many devices will share your broadband connection at home?
For a household with light users, 4 Mbps should be enough. You'll need a faster speed (ideally above 10 Mbps) if there are heavy users at home, such as those who stream movies and videos, work from home, and frequently download large files. Streaming a movie on Netflix alone, for instance, would require a 0.7 Mbps to 5.3 Mbps connection.
4. Price in Relation to Speed
Once you've determined your internet speed requirement, it'll be easier to find the best unlimited broadband plan for you based on the monthly service fees. Just be sure to make an apples-to-apples comparison, meaning you compare plans with similar price or similar speed.
Speed
Converge FiberX
Globe At Home
PLDT Home DSL
PLDT Home Fibr
One SKY Premium
One SKY Broadband + Video-on-Demand
3 Mbps
N/A
N/A
PHP 1,299
PHP 1,299
N/A
N/A
5 Mbps
N/A
PHP 1,699
N/A
PHP 1,699
N/A
PHP 1,299
8 Mbps
N/A
N/A
N/A
N/A

PHP 1,599 (Double Play)
PHP 1,799 (Triple Play)

N/A
10 Mbps
N/A
PHP 1,899
PHP 2,899
N/A
N/A
N/A
15 Mbps
N/A
PHP 1,899
PHP 3,499
N/A
N/A
N/A
16 Mbps
N/A
N/A
N/A
N/A

PHP 1,999 (Double Play)
PHP 2,199 (Triple Play)

N/A
20 Mbps
PHP 1,500
PHP 1,899
N/A
PHP 1,899
N/A
N/A
25 Mbps
N/A
N/A
N/A
N/A
N/A
PHP 1,899
32 Mbps
N/A
N/A
N/A
N/A
PHP 2,999
N/A
50 Mbps
PHP 2,500
PHP 2,499
N/A
PHP 2,899
PHP 3,999
PHP 2,899
64 Mbps
N/A
N/A
N/A
N/A
N/A
N/A
100 Mbps
PHP 3,500
PHP 2,899
N/A
N/A
N/A
PHP 3,899
Read more:
5. Initial Fee
When computing the cost of a broadband plan, consider not just the monthly service fee but also the initial fee (also called installation fee or modem fee). An initial fee can be either a one-time fee or payable in monthly installments, usually charged to your bill. Initial fees for fiber broadband are higher than for DSL.
Unlimited Broadband Plan
Initial Fee
Converge FiberX
PHP 2,500
Globe At Home

For no lock-up: PHP 2,500 (DSL) or PHP 4,500 (vDSL/Fiber)
For 24-month lock-up: PHP 1,000 (payable in 3 months)

PLDT Home

For DSL: PHP 2,300 (or PHP 109/month for 24 months)
For Fibr: PHP 3,600 (or PHP 119/month for 36 months)
No initial fee for Fibr Plan 2899

One SKY Broadband

For One SKY Premium Plans: PHP 3,598 to PHP 5,998 (Metro Manila); PHP 3,398 to PHP 5,798 (outside Metro Manila)
For One SKY Broadband + Video-on-Demand Plans: PHP 999 to PHP 3,898
6. Lock-in Period
The lock-in period of unlimited broadband plans in the Philippines ranges from 12 to 36 months, with 24 months being the standard.
Not all broadband deals in the Philippines come with a lock-in period, though. For example, Globe has a no lock-up option for all its unlimited broadband plans. But the no lock-up plans have a more expensive initial fee (PHP 2,500 for DSL; PHP 4,500 for Fiber) than plans with a 24-month lock-in period (PHP 1,000).
Why should you pay attention to a broadband plan's lock-in period? There might come a time you'd want to cancel your subscription with an ISP provider, such as when moving to a new home or abroad. Or when you're dissatisfied with the broadband service, it makes more sense to disconnect from it and switch to another one.
You can discontinue your existing broadband plan, but that will come at a cost if it has a lock-in period. You'll be charged a pre-termination fee that could be worth your full monthly fee multiplied by the number of remaining months in the lock-in period.
7. Basic vs. Bundled Services
Some unlimited broadband packages come bundled with freebies such as landline telephone and streaming service subscription for a limited period. These bundled broadband services are more expensive than basic or stand-alone packages. If you don't need the add-ons, it's more economical to use a basic service.
Unlimited Broadband Plan
Free Add-ons
Converge FiberX
None
Globe At Home

Landline with Globe-to-Globe calls
Wi-Fi connection via a four-port router
Six-month subscription to Netflix and Disney Channel apps
Two-month subscription to HOOQ

PLDT Home
Double speed (100 Mbps) for the first six months (Fibr Plan 2899 only)
Sky Broadband

HD cable TV (One SKY Premium Plans only)
SKY On Demand access
1GB mobile data/month and LTE Pocket WiFi in Metro

Manila, Cebu, and Davao (for One SKY Premium Plans 1799 and 2199 only)
8. Reliability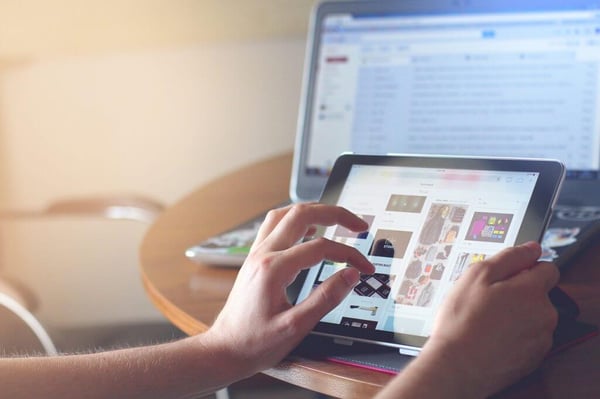 All features discussed above will amount to nothing if the service is often unstable. What good is a cheap or fast broadband service if it keeps on disconnecting or lagging?
You'll be spending more than a thousand bucks each month for unlimited broadband, so you might as well look for a plan that you can use anytime you need it.
Unlike speed and cost, reliability is subjective and hard to quantify. What's the most reliable unlimited broadband in the Philippines? It's hard to tell. But you can lessen the chance of putting up with a bad service. Ask your family and friends in your area about their experience with a broadband plan or a service provider. Read reviews and ask questions online—people will surely have something to share that can help you decide whether a broadband plan you're considering is reliable or not.
Read more: Internet in the Philippines: Why Is It Slow and Expensive?
Final Thoughts
A wrong choice of an unlimited broadband plan will blow your budget and stress you out. So take the time to do your research and compare your options before subscribing to one.
How about you? What are your considerations when choosing the best unlimited broadband package? Are you satisfied with your broadband provider?