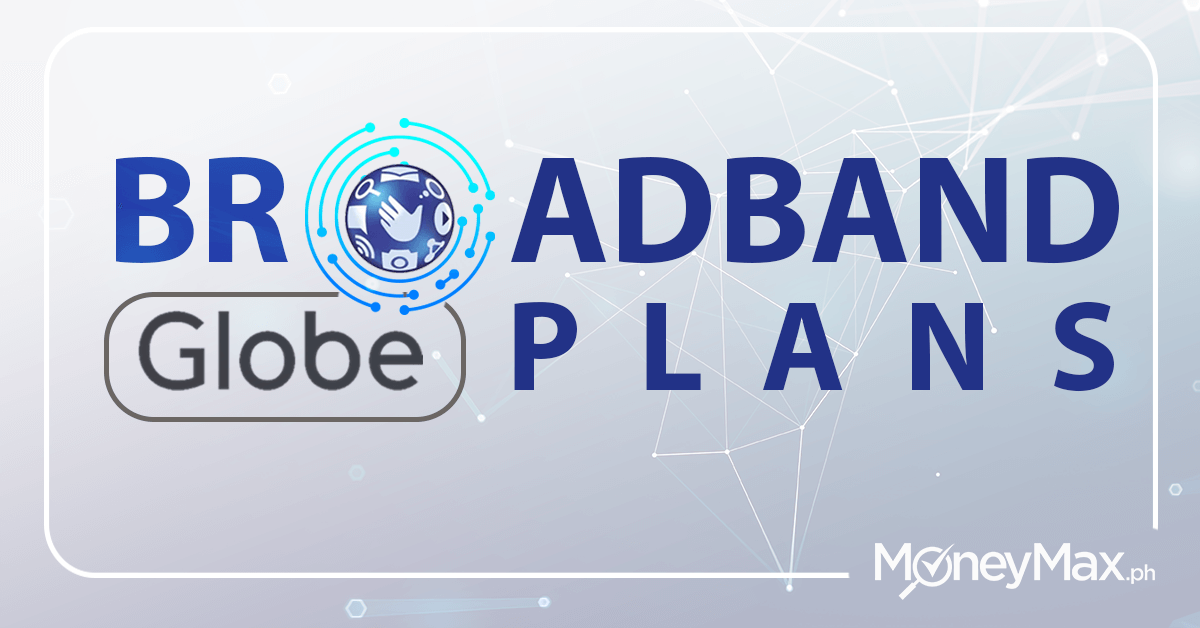 Hate it or love it, Globe remains as one of the Filipinos' top-of-mind broadband service providers. The telecom giant's home broadband business enjoys steady sales growth, currently serving 1.3 million subscribers in the Philippines.
Globe At Home postpaid broadband plans are not exactly the cheapest and fastest, but Globe provides customers with flexibility in customizing broadband deals according to their needs.
It's in choosing the right Globe broadband plan where you can get value for your money and avoid overspending.
Overwhelmed with the plenty of choices? Read on to find out which home broadband plan will work best according to your budget and needs.
Common Features in All Globe Home Broadband Plans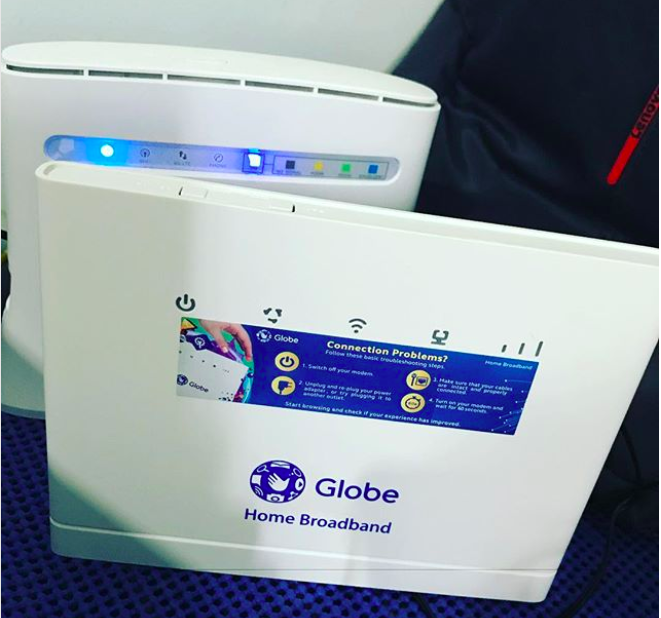 Standard Add-Ons
Just as no two plans are the same, there are freebies common to all Globe broadband deals. These are standard add-ons to every postpaid broadband plan. This means you'll have those freebies whether you like them or not, and you can't choose to remove one from your package to reduce your monthly fees.
A four-port Wi-Fi modem is included in all DSL, fiber, and LTE broadband plans. New subscribers also get a free landline telephone with unlimited calls to Globe and TM for 24 months. However, if you are always on-the-go, you can try Globe's pocket Wi-Fi.
All broadband deals come with a free subscription to Netflix and Disney Channel app for six months and HOOQ for two months. Customers can extend their subscription to these entertainment apps at an additional monthly cost: PHP 460 for Netflix, PHP 129 for Disney, and PHP 149 for HOOQ.
Optional Add-Ons
Globe offers three optional streaming devices for a one-time fee on all its postpaid home broadband plans:
Globe Streamwatch Roku Powered: PHP 999
Google Chromecast: PHP 1,200
Android TV: PHP 2,400
If you don't need these devices, you can choose only the base plan to save money.
Globe Broadband: Unlimited or Consumable?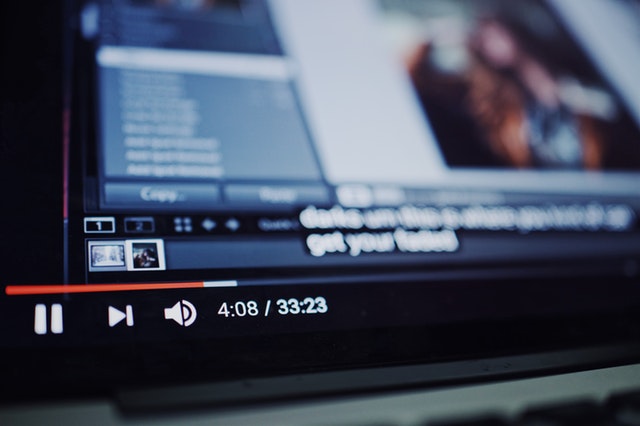 The first thing you need to decide on is whether you'll get an unlimited or a consumable Globe broadband plan. Consider how much you can pay in monthly fees, the internet speed you need, and your monthly data usage.
On paper, consumable broadband plans cost lower, starting at PHP 1,299 for a 5 Mbps maximum speed. On the other hand, an unlimited Globe broadband plan costs PHP 1,699 for the same speed.
However, if you use more than 400 GB of data every month, an unlimited plan could be the money-saving option. A consumable or capped broadband plan becomes expensive only if you consistently exceed your monthly data limit.
Here is an overview of the pros and cons, as well as major differences, of getting an unlimited and a capped Globe broadband package.
Unlimited Broadband Plans
| | | |
| --- | --- | --- |
| Globe Go Unli Broadband Plan | Monthly Service Fee | Advertised Maximum Speed |
| Plan 1699 | PHP 1,699 | 5 Mbps |
| Plan 1899 | PHP 1,899 | 10, 15, or 20 Mbps (depending on coverage area) |
| Plan 2499 | PHP 2,499 | 50 Mbps |
| Plan 2899 | PHP 2,899 | 100 Mbps |
Ideal for: Heavy and multiple internet users in the household
Pros:
Cheapest at 100 Mbps. Globe's Plan 2899 is currently the cheapest unlimited plan with a maximum speed of 100 Mbps. Converge and Sky Broadband offer the same speed at PHP 3,500 and PHP 3,899, respectively. At PHP 2,899, unlimited PLDT broadband packages have lower speeds at 10 Mbps for DSL connection and 20 Mbps for fiber connection.
No lock-up option. To date, Globe At Home is the only broadband service with an optional no lock-in period. It works like a product trial period: within 15 days after account activation, you can cancel your subscription and claim a 100% modem fee refund upon meeting certain conditions. It's ideal for people who don't want to be tied to a broadband deal for 24 months.
Uninterrupted internet use. Barring any downtime or network issues, an unlimited broadband plan is good for online activities that consume a lot of bandwidth, such as online gaming and streaming HD movies.
Cons:
Most expensive at 5 Mbps. Globe's lowest-priced plan (PHP 1699 at 5 Mbps) costs higher than the unlimited plans of other broadband service providers. You can get the same speed from Sky Broadband at only PHP 1,299. Converge offers a faster speed at 20 Mbps at a lower price of PHP 1,500. Whether it's an actual drawback or not depends on the availability of Converge or Sky Broadband service coverage in your area.
Limited speed options compared to consumables. You have only four unlimited plans to choose from, with 100 Mbps as the fastest connection speed. Capped broadband deals offer more variety, with some plans having more than 100 Mbps speed.
Consumable Broadband Plans
| | | | |
| --- | --- | --- | --- |
| Globe GoBig Broadband Plan | Monthly Service Fee | Advertised Maximum Speed | Monthly Data Limit |
| Plan 1299 | PHP 1,299 | 5 Mbps | 400 GB |
| Plan 1599 | PHP 1,599 | 10 Mbps | 500 GB |
| Plan 1699 | PHP 1,699 | 20 Mbps | 600 GB |
| Plan 1899 | PHP 1,899 | 50 Mbps | 600 GB |
| Plan 2499 | PHP 2,499 | 100 Mbps | 1 TB |
| Plan 4499 | PHP 4,499 | 200 Mbps | 1.5 TB |
| Plan 6999 | PHP 6,999 | 500 Mbps | 3 TB |
| Plan 9499 | PHP 9,499 | 1 Gbps | 6 TB |
Ideal for: Light to medium internet users
Pros:
Generally cheaper than unlimited plans. Plan 1299 is the lowest-priced Globe broadband plan. It's the best option if you're on a tight budget and your monthly internet usage doesn't go beyond the 400 GB data cap. A consumable plan with 100 Mbps speed (PHP 2,499) is also quite cheaper than an unlimited plan with the same speed (PHP 2,899). But of course, the catch is that you must not exceed the monthly 1 TB data limit.
No lock-up option. This feature is the same with Globe's unlimited home broadband deals, but it's available only to DSL plans. You can get a full modem fee refund if you opt out of a no lock-up plan within 15 days from account activation. For Plans 1299, 1599, and 1899, you'll have to pay just PHP 499 monthly for the first three months.
More high-speed options. Globe has consumable broadband plans that cater to households that require an internet speed of more than 100 Mbps. You can choose from 200 Mbps, 500 Mbps, and up to 1 Gbps—all these come with higher prices, of course.
Cons:
Slower speed upon reaching the monthly data limit. If you don't monitor your data usage, it's easy to exceed the data cap, leaving you with a measly 256 Kbps or 0.256 Mbps speed. You'll have to spend more for a volume boost just so you can still enjoy the plan speed. To avoid that, keep track of your data usage regularly. Globe broadband subscribers can install an app (called the Globe At Home app) to monitor how much data they have used up.
Not for heavy internet usage. For online gaming, video streaming, and other bandwidth-hogging activities, you need higher monthly data allocations—which means you choose a consumable plan with a higher maximum speed or an unlimited plan. Either way, you'll be spending more for your Globe broadband service every month.
Final Thoughts
What's the best Globe broadband plan for you? It's one that meets your budget, your preferred connection speed, and your monthly data usage. Compare the different broadband deals from Globe and other brands based on these important criteria to come up with the right choice.