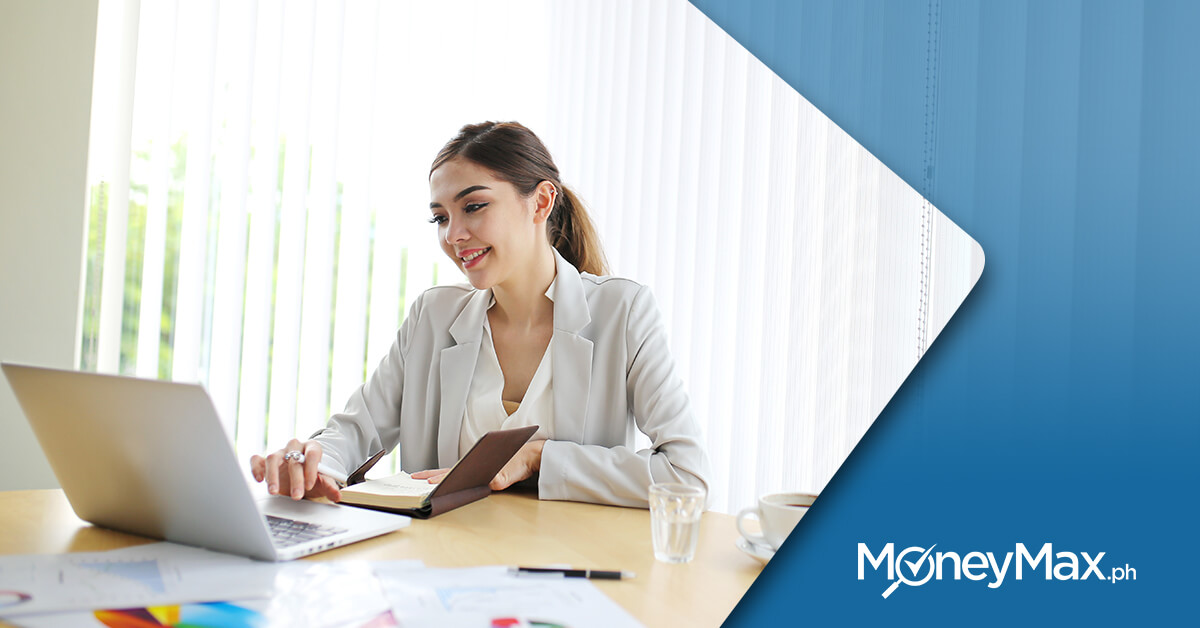 Thinking about leaving your nine-to-five job to start a freelancing career? Is it really worth quitting your stable job? Before you take the plunge, carefully weigh the pros and cons of freelancing. You're making an important, life-changing decision, so you'd better know what you'll get yourself into.
Know the benefits and drawbacks of your career shift, whether you're a would-be stay-at-home mom, former OFW, or employee who's itching to leave the corporate rat race.
The Financial Advantages of Freelancing

1. Saving Money on Various Expenses
The biggest difference you'll feel when you work from home versus the office is that you get to save money on a lot of things.
You'll enjoy zero commuting cost, and if you're driving a car, you'll save money on gas and parking.
No more eating out with colleagues—instead, home-cooked meals will keep your food expenses to a minimum.
Shopping for new work attire will become a thing of the past. You can work in your pajamas!
No need to hire a housekeeper or nanny to look after your kids because you're at home to take care of them.
2. Higher Earning Potential
A home-based career can pay more than a nine-to-five job, if your skill is in demand and you play your cards right.
Filipino freelancers enjoy higher earnings than average rank-and-file employees, notes a Payoneer report[1] on the state of freelancing in the Philippines, with IT professionals and programmers being the happiest with their income.
Another study shows that Pinoy freelancers earn an average of PHP 39,000 monthly. According to the 2017 Philippine State of Freelancing study, freelancers gave high ratings for income satisfaction.
As a self-employed professional, you may even outearn your former managers, just like this former teacher who earns around PHP 150,000 per month[2] as a freelance writer. Or this freelance programmer who earned an average of over half a million pesos monthly in 2013.
3. Ability to Maximize Earnings
Freelancing offers the freedom to maximize your earnings based on how much work and time you can put in, especially if you're paid on an hourly rate. You can also negotiate for a price that's commensurate with your skills and experience.
4. Increasing Demand for Filipino Freelancers
There's no shortage of home-based jobs available online for freelance job hunters. Just a quick scan at some of the freelancing websites would show thousands of work-from-home opportunities for Filipinos.
The most in-demand freelance jobs for Pinoys[3] nowadays include virtual assistants, app or software developers, marketing specialists and managers, writers, and graphic or web designers, according to onlinejobs.ph.
Read more: Want to Join the Gig Economy? These Side Hustles Will Get You Started
The Financial Disadvantages of Freelancing

1. Irregular Income
No work, no pay. Unstable income is what holds people back from going freelance.
Your income as a home-based worker may vary from month to month. You'll keep gaining, losing, and changing clients in the process. Sometimes, you're flooded with so many projects. Other times, you'll have temporary droughts, so you'll have to keep looking for a new client.
Prepare for those lulls in your future freelancing career. Build an emergency fund now, ideally six months' worth of your living expenses.
2. Payment Delays
Unlike salaried employees, most freelancers don't get paid every two weeks. Also, payment delays are not uncommon in the freelancing industry. Sometimes, clients may be traveling, so they can't pay immediately.
Receiving payments via PayPal for the first time will have you waiting for seven to 21 days before you can access your funds. When you transfer your PayPal funds to your bank account, it'll take another four to seven days before you can withdraw your money.
Late payments will hurt your cash flow. So budget your money carefully to factor in payment delays, so you can settle your bills on time and have enough cash when you need it.
3. Being Your Own Boss
Becoming your own boss can be both a boon and bane. On one hand, you can make (and break) your own rules. On the other hand, you're like a business owner—you'll have to pay for everything you need to work from home.
Workspace. You need to build your own home office where you can work in peace, complete with a desk and chair.
Quality laptop or desktop (with premium specs if you're a graphic designer) and computer peripherals.
Fast and reliable internet connection. The most cost-effective option for home-based workers is an unlimited home broadband service. Many international clients require a fast internet connection from their freelance workers.
Other work tools like a high-quality headset if you'll be a virtual assistant, call center agent, or online English teacher.
Repair and replacement costs. As a freelancer, you alone will shoulder the cost of fixing or replacing your damaged laptop.
Miscellaneous expenses. Yes, even coffee and drinking water aren't free. No more free unlimited drinks you were enjoying in the office pantry.
All these things cost money, so save up for them before you start freelancing.
4. Being Your Own HR and Finance Department
A freelancer is a one-person team. For salaried employees, the employer takes care of their health insurance or HMO, PhilHealth, SSS, and Pag-IBIG contribution payments, income tax filing, and payroll processing. But when you switch to freelancing, you pay for and handle all these things by yourself.
Overwhelming? Yes, it is. But there are ways to deal with them:
Get a prepaid health card, an affordable alternative to health insurance.
Use payment collection apps to track payments and manage cash flow.
Pay your taxes online if you're not exempted. You can do so using an online tax filing platform or one of the online tax payment facilities of government banks.
5. Goodbye, Employee Benefits
Prepare to let go of the standard employment benefits: paid leaves, 13th month pay, holiday pay, allowances, bonuses, retirement plan, and other perks enjoyed by a salaried employee.
Start investing now to earn passive income and build your retirement fund.
Read More: Here's How to Compute Your Holiday Pay
6. Harder to Get Approved for Credit Cards and Loans
Banks consider people with unstable income a credit risk. So freelancers are less likely than regular employees to get a credit card, car loan, housing loan, or personal loan.
Good thing, self-employed Filipinos can sign up for credit card alternatives such as secured cards and reloadable prepaid cards.
Home-based vs. Office Job: Which Suits You Better?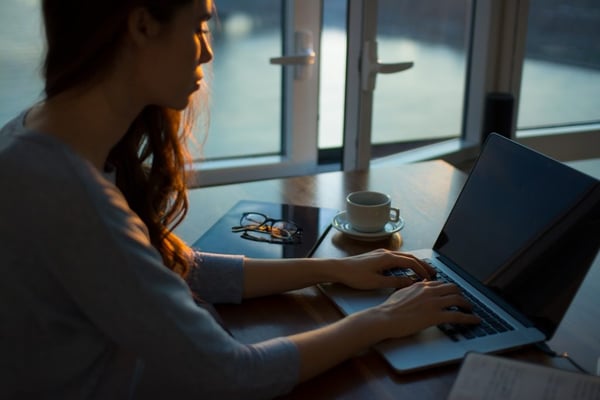 These financial pros and cons of freelancing are just the tip of the iceberg. Other things must also be considered, such as your personality (Can you last a day with little human interaction?), self-discipline (Can you work independently with minimal supervision?), and communication skills (Can you express yourself clearly to foreign clients?).
Your life goals and priorities are the most important considerations, though. Want to work from home to spend more time with your family? If you're a solo parent, for instance, the freelancing pros and cons don't matter to you as much as single people and childless couples do.
Final Thoughts
Freelancing is an exciting journey, especially when projects start to pour in. But its unpredictability could mean getting short of budget sometimes or worse, having no income for days. So once you decide that a home-based job is a good fit for you, prepare not just emotionally and mentally but also financially.

Sources: