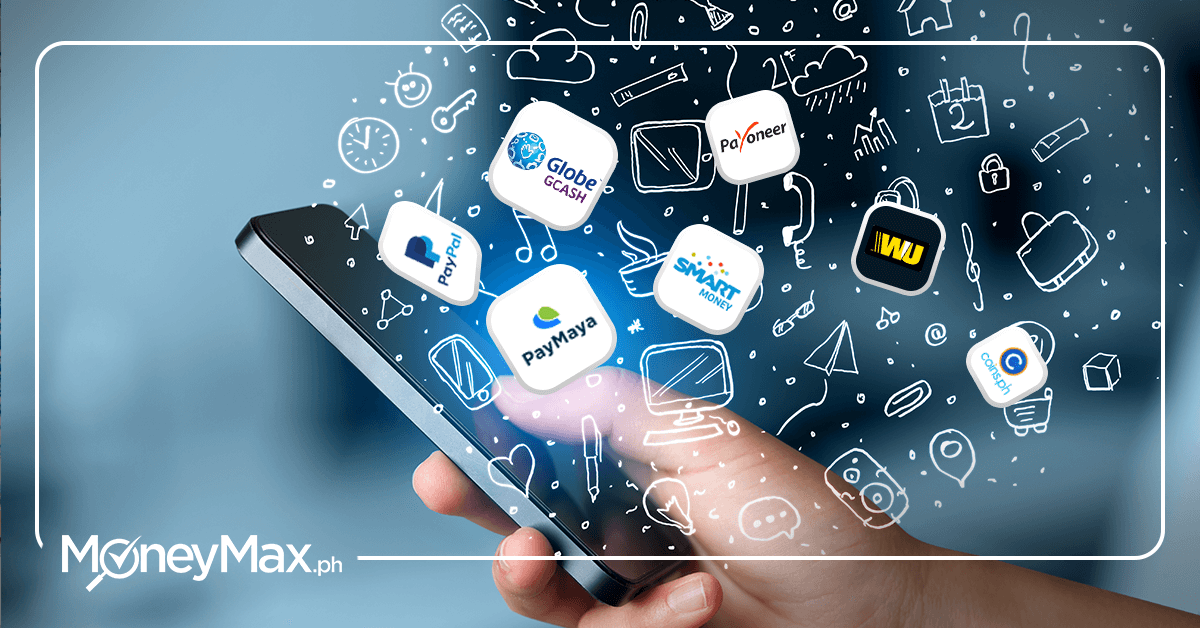 A silent revolution is going on in the global workplace. Thanks to the ongoing campaign for a better work-life balance, more people are discovering better ways to earn money while keeping their personal lives enriched. While some venture into entrepreneurship, others try their hand at freelancing. Whether you're a photographer, writer, developer, or designer, there's always a lucrative market waiting for you in this field.
One of the main reasons people are drawn to freelancing is that they don't have to report to anyone but themselves. They get to manage their time, set their rates, and choose what projects they want to work on. Sounds good, doesn't it? It sure does—until you realize that if you are your own boss[1], you're also your own accountant and payroll officer. Oops.
Before you get overwhelmed, you should know that this isn't really as big an inconvenience as it looks. Maybe you're forgetting that we live in a rapidly modernizing world that bears constant witness to the expansion of the Internet. In this landscape, global online trading is just as common as going to work every Monday at nine in the morning. The online space is teeming with payment providers and applications that enable freelancers and independent contractors to manage their cash flow and track their payments. Below are some of those apps.
Apps to Help Freelancers Manage their Cash Flow
1. Paypal
For years, PayPal has been freelancers' best friend. As one of the first apps of its kind to occupy the marketplace, it has been tried and tested for suitability to freelancers' needs. Years of market experience have guaranteed this app's efficiency. Just open an account for free, and you'll be on your way to sending and collecting money!
While it's true that PayPal has all the standard features and functionalities of a payment collection app, it's not always for everyone. Compared to other payment sites, PayPal's fees are quite steep, especially for international transactions. They charge a large premium that can make your overhead expenses heftier. If you're a fledgling freelancer taking on projects with global employers, you might want to consider other apps that don't charge too much for international billings. Otherwise, PayPal would suit you just fine.
2. PayMaya
PayMaya is an electronic money issuer regulated by the Bangko Sentral ng Pilipinas. Think of it as your virtual prepaid card—you can use it for online shopping, booking flights, and receiving your freelance earnings. You can also get a physical card that you can connect to your virtual account. As a default, the PayMaya card can be reloaded and used for store transactions that accept debit or credit card payments, but you can also use it to withdraw cash from any Bancnet ATM if you upgrade your account. Cards are available with EMV chips for added security.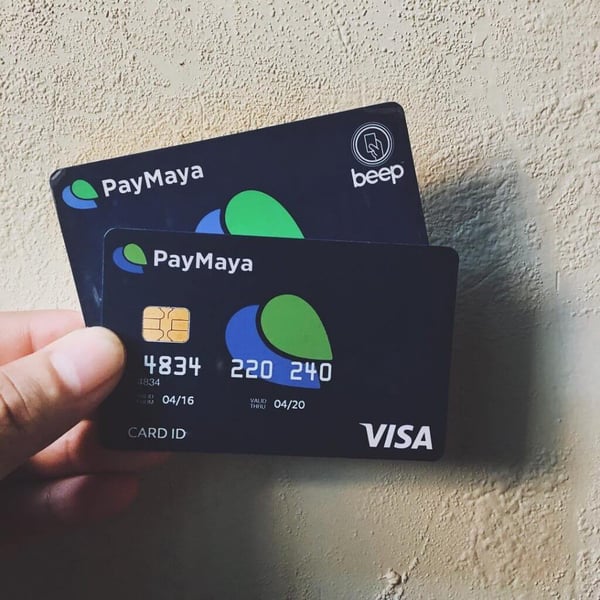 3. Coins.ph
Coins.ph is a digital wallet that Pinoy freelancers like you can use to receive payments—no bank accounts needed! As you know, clients prefer easy payment methods that allow them to simplify and speed up transactions. That's why Coins.ph is convenient for both parties—your clients don't need to have a Coins.ph account to send money, and you can receive your payment minutes after the client credits it to you. If that's not a hassle-free transaction, what is?
There are two ways to receive funds in your Coins.ph wallet:
Using your Coins.ph wallet address.

Provide your Coins.ph wallet address to your clients so that they can credit the payment to your account. It will only take a few minutes for your new balance to reflect.
Sending a payment request to clients.

If your clients don't have a Coins.ph account, you can send them a payment request via email or mobile. They can complete the payment in any Coins.ph partner establishment like 7-Eleven, Cebuana Lhuillier, and M Lhuillier. If they have a Coins.ph account, they can simply transfer the funds from their account to yours.
4. GCash
Don't let the name fool you—GCash has no actual cash involved in it whatsoever. In fact, it is a cashless, cardless way to send and accept payments online. It's all about having an electronic wallet (e-wallet) that allows you to initiate and complete online transactions without having a physical card or cash. Setting up your e-wallet is quick and easy. Within a day after activation, you can already receive your merchant account and payment facility from GCash.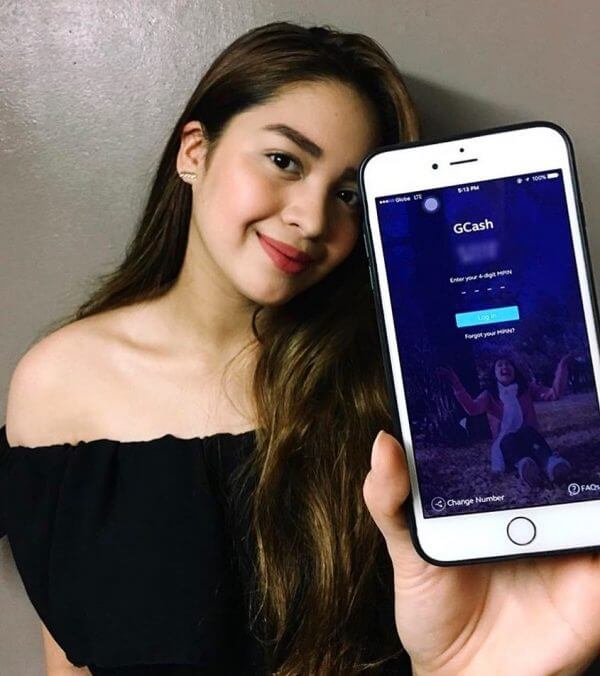 5. Smart Money
Smart Money is just like GCash in many ways. It functions as an electronic wallet that allows for bills payment, money transfers, online shopping via mobile phone, and, of course, ATM withdrawals for freelance payments. An e-wallet like Smart Money is a safe and secure way to make transactions because you are not required to reveal your credit and debit card numbers or other financial information to make a transaction.
6. Payoneer
Payoneer is an integrated payment platform that is ideal for Pinoys who make tons of international transactions. It's possibly the least known app in this list, but it's a reliable one. With Payoneer, you can receive funds within minutes of getting paid, regardless of where the money is sent from. You can also make different payment requests, such as invoicing, billing, and receiving funds. As with similar apps, Payoneer charges minimal fees for card loading, money transfers, and ATM withdrawals.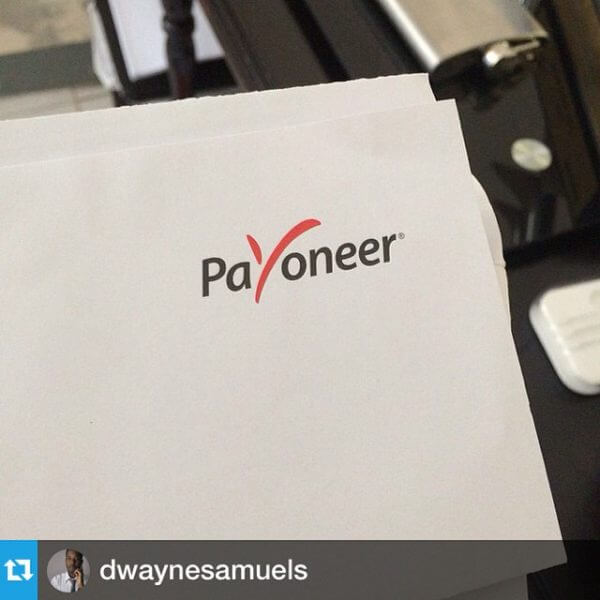 7. Western Union
Western Union is a prolific money transfer service in the Philippines. It has over 8,600 agent locations all over the country, so you'll always find an outlet that is conveniently located near your area. What's good about Western Union is that it has a mobile app that makes transactions easier for both sender and receiver. Your clients can save both time and money by using it. All they have to do is make a few clicks—and just like that, the transaction is over. It works well for you, too, since you can instantly withdraw your money as soon as it's credited to your account.
Final Thoughts
With plenty of options out there, you are sure to find a reliable online payment platform that suits your needs. When deliberating, take into consideration the features that each app offers. It should meet the basic functionalities that you're looking for in a payment app. Apart from that, you should also assess the fees involved. You don't want a payment app that siphons off a considerable chunk of your money. Make sure that the rates are reasonable and that you're willing to pay for them.
At the end of the day, it's best to keep in mind that payment apps are indispensable for growing your freelance career[2]. As we've already established, you can't count on anybody else but yourself to straighten out your financial accounts and make sure that you get paid for every submitted work. With helpful apps like these, you can streamline your work and make your freelance setup better.

Sources: