CompareAsiaGroup[1], Moneymax's parent company, welcomes Experian[2] as a new investor, leading the latest US$20 million first close of our Series B1 round of funding alongside a strategic partnership.
What is Experian?
Experian is the world's leading global information services company. They empower consumers and their clients manage data with confidence. They help individuals to take financial control and access financial services, businesses to make smarter decisions and thrive, lenders to lend more responsibly, and organizations to prevent identity fraud and crime.
Experian operates across 39 countries. They are listed on the London Stock Exchange (EXPN) and are a constituent of the FTSE 100 Index.
What does this mean for us?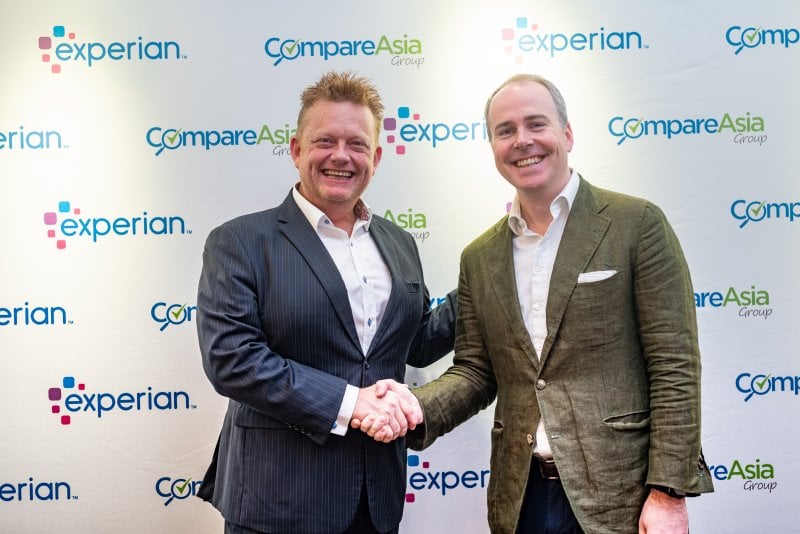 CompareAsiaGroup's position as one of the leading online financial marketplaces in Asia makes it an ideal partner for Experian as both companies have a shared mission to improve the financial lives of consumers.
Apart from the funding, CompareAsiaGroup and its subsidiaries in four markets (MoneyHero[3] in Hong Kong, SingSaver[4] in Singapore, Money101[5] in Taiwan, and MoneyGuru[6] in Thailand) will benefit from utilizing Experian's technology, particularly Experian One, Experian's cloud-native platform. This will deliver access to Experian's Digital Onboarding Platform, Decision Management, and Eligibility Scoring services.
With this, CompareAsiaGroup is able to intensify its focus on providing enhanced customer solutions.
Read more: 10 Reasons Why Moneymax is a Trusted Personal Finance Platform in the Philippines
CompareAsiaGroup CEO, Sam Allen shares:
This partnership further strengthens our ability to empower people to build healthier financial lives, a shared mission for both CompareAsiaGroup and Experian. We look forward to connecting more customers with the right products, especially consumer loans and cards, and offering a secure and integrated digital experience that is unique to each customer.
With this latest investment, CompareAsiaGroup has raised more than US$110 million in total funding from investors, including Experian, IFC, a member of the World Bank Group, Goldman Sachs Investment Partners VC and Growth Equity, ACE & Company, Jardines, Alibaba Entrepreneurs Fund, SBI Group, and H&Q Utrust.
Read more:

Sources: