Manila, Philippines – July 2023. Moneymax, the Philippines' largest personal finance marketplace, launches an annual festival that will help Filipinos boost their income and ensure their financial well-being.
"As Moneymax turns nine this year, we celebrate all the ways we have helped Filipinos increase their income-earning ability, so they can lead healthy and rewarding financial lives. We know that earning additional income is one of their priorities, and so we invite them to join our Moneyfest activities and be a step closer to reaching their goal," said Jessica Faye Tan, Moneymax's Head of Marketing.
More Filipino millennials and Gen Zs have taken side hustles on top of their full-time jobs in 2022 than the previous year, found a recent survey by professional services network Deloitte.[1] They take side gigs for earning extra income and developing crucial skills and relationships. This reflects their drive to prepare for economic uncertainty as the world continues to recover from the pandemic, the study noted.
Manifesting More Money at Moneymax's Moneyfest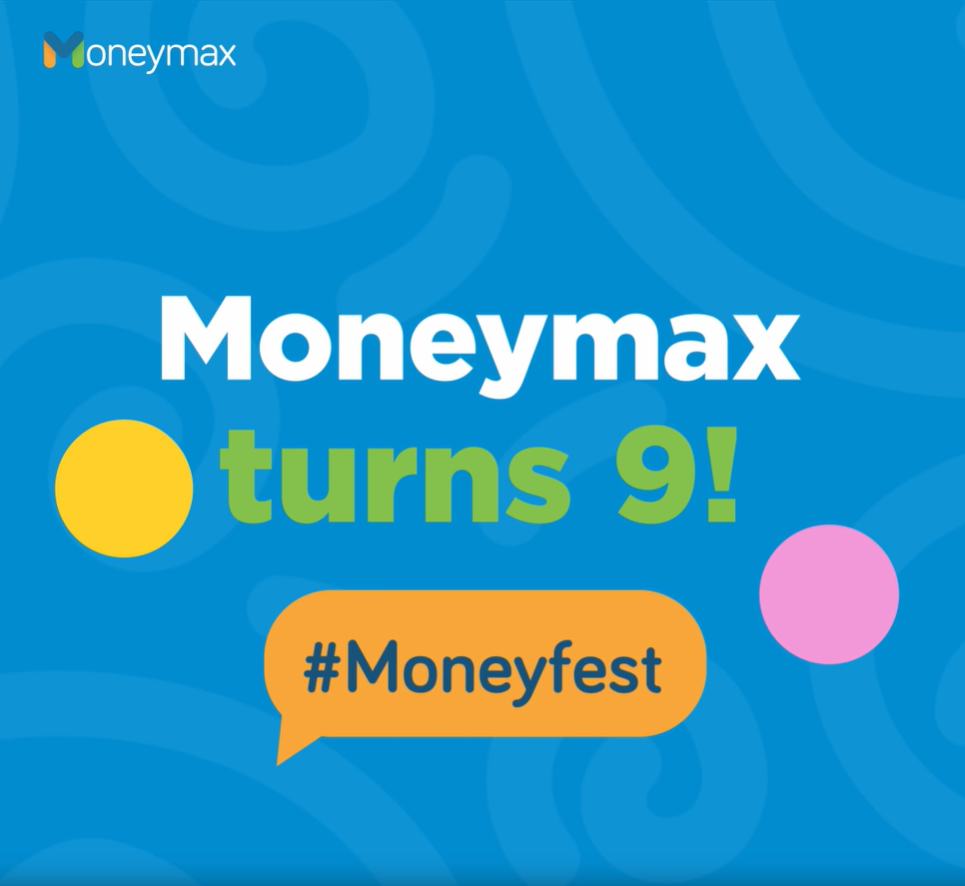 Dubbed Moneyfest 2023, Moneymax's pilot personal finance festival consists of educational content series on managing and increasing income through active and passive sources. Inspirational stories from business and financial influencers, Facebook communities, employees, and customers will be featured on Moneymax's social media channels.
It will culminate with a Facebook Live event titled "Moneyfest: Starting Your First Business" on July 27 at 6 p.m. Entrepreneur and Ready2Adult PH founder Charm De Leon, the webinar's resource speaker, will share the considerations, tools, and preparations aspiring entrepreneurs need to know when starting their first business.
To share the festive spirit of its ninth anniversary, Moneymax will also hold a Lucky 9 Giveaway contest in July with exciting prizes at stake for its social media followers.
"This 2023, we're giving back to our stakeholders as we celebrate another challenging yet remarkable year together," Tan said.
Participation in these events is open to all and is free of charge. For more details, follow the official Moneymax Facebook and Instagram accounts.
Celebrating Moneymax's 9 Years of Phenomenal Growth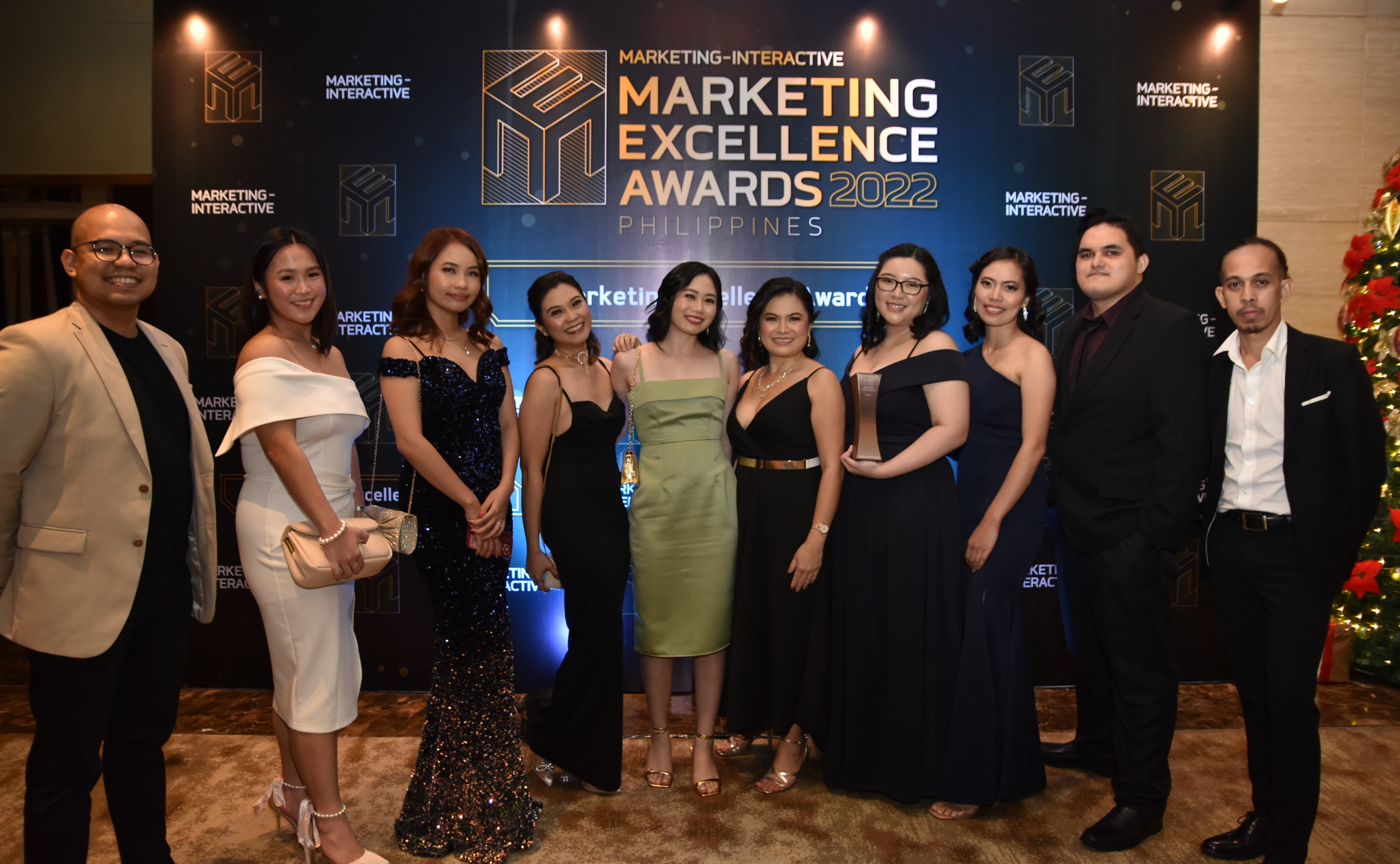 Team Moneymax at the Marketing Excellence Awards 2022 gala event
For nine years, Moneymax has been a trusted source of financial information and advice for over 60 million Filipinos. In 2022, its website traffic grew by 142% from the previous year. It also achieved its highest monthly traffic of over 4.2 million in May 2023.
Customers rated Moneymax 4.7 out of 5 on the consumer review platform Trustpilot, with nine in every 10 customers giving the company a 5-star rating.[2]
Moneymax has been gaining recognition from industry experts as well. For the second time, the company won one of the top awards in the Content Marketing category at the prestigious Marketing Excellence Awards 2022 for helping Filipinos elevate their financial wellness during the post-pandemic economic recovery. It bagged the same Bronze Award for Content Marketing Excellence in 2021.
This year, Moneymax expanded its offerings with the launch of its new Travel Insurance and Fire Insurance pages, providing free and easy-to-use platforms for comparing and finding the best travel and fire insurance products.
About Moneymax
Moneymax is the largest personal finance marketplace in the Philippines with over 3 million visits per month. The company drives financial inclusion in the country through its free and impartial online platform that enables Filipinos to compare, apply for, and secure products such as car insurance, credit cards, and loans. Users also receive exclusive rewards on every qualified transaction made through Moneymax.
Promoting financial literacy is core to Moneymax's mission, and it does so through educational content on its blog, email, and social media channels.
Established in 2014 as part of MoneyHero Group (formerly Hyphen Group or CompareAsia Group), Moneymax is registered with the Securities and Exchange Commission under the legal name Moneyguru Philippines Corporation. Its wholly-owned subsidiary, MoneyHero Insurance Brokerage, Inc., is an authorized insurance broker in the Philippines.
To know more about Moneymax, browse www.moneymax.ph. For other updates and information, follow Moneymax on Facebook, Instagram, LinkedIn, and TikTok.
About MoneyHero Group
MoneyHero Group is a market-leading financial products platform in Greater Southeast Asia, reaching 9.8 million monthly unique users and working with more than 270 commercial partners across five markets including Singapore, Hong Kong S.A.R., the Philippines, Taiwan, and Malaysia.
Learn more about how MoneyHero Group uses the power of innovation to build a better future for its customers, people, and partners at www.moneyherogroup.com.

Sources: