Because of the COVID-19 pandemic, many restaurant owners struggled to keep their operations running. Lockdown implementations hit the vulnerabilities of brick-and-mortar restaurants, forcing them to shut down longer than expected.
This inability to support day-to-day operations gave birth to cloud kitchens or services that offer kitchen spaces to food and beverage (F&B) business owners.
If you're planning to set up a cloud kitchen to support small businesses in your locality, or if you're a small business owner planning to join a cloud kitchen, you can learn more about it in this article.
What is a Cloud Kitchen?
A cloud kitchen is a commercial facility for F&B business owners who can rent kitchen space to prepare delivery-only food items. It goes by several names, such as ghost kitchen, shared kitchen, and virtual kitchens.
Cloud kitchens are restaurants that only have kitchens.[1] They provide the space conducive for cooking, baking, or preparing meals. The cloud kitchen concept is perfect for food business owners who don't have sufficient funds to pay for their own brick-and-mortar restaurant.
Nevertheless, owners can still have their own brand identity, apps, websites, and the like. But customers will need to book a delivery service to receive their orders.
Cloud Kitchen vs Ghost Kitchen: Is There a Difference?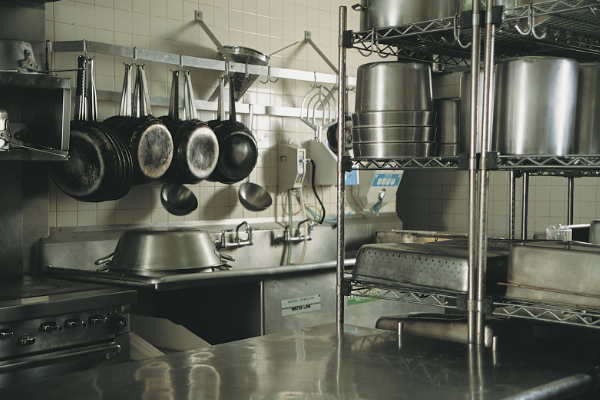 Technically speaking, cloud kitchens and ghost kitchens are the same. They both offer kitchen spaces to F&B business owners who are either new in the industry or are cutting operational costs.
However, there's a clear distinction between the two.
Cloud kitchen - Many different food brands operate in the same outlet. The food may also be prepared by the same chef or multiple chefs.
Ghost kitchen - These are restaurants that are present in most mobile food delivery apps but don't have their own physical stores. Oftentimes, ghost kitchens are virtually present in different locations but have one central kitchen to prepare customer orders. When food is prepared in the central kitchen, the meals are delivered into subsidiary kitchens in different areas.
How Does a Cloud Kitchen Work?
Imagine a large warehouse divided into several mini-restaurants. Each section has stainless steel prep tables, hood vents, refrigerators, stoves, ovens, and sinks dedicated to every business leasing the space. All brands in this cloud kitchen also have a tie-up with a food delivery service to pick-up their customer orders.
Unlike traditional restaurants, cloud kitchens don't have dine-in or take-out options for customers. As the name suggests, customers will have to order via the app, website, or phone number then have their meals delivered for a fee.
A cloud kitchen is created with actual restaurant kitchens in mind. Since food deliveries are unlikely to go away even when employees start to return to their offices, opening cloud kitchen services may be a good option for F&B business owners.
Cloud Kitchen Examples in the Philippines and Asia
They're gaining ground across the world, but there aren't many cloud kitchens in the Philippines. However, local startup CloudEats currently has 70 in-house restaurants across five cloud kitchens.
In fact, just recently, CloudEats raised USD 5 million to expand its operations in Southeast Asia.[2] It's in partnership with the biggest food delivery services like Foodpanda and GrabFood, among others.
There are also other notable players in the industry, such as Grab's GrabKitchen and the Mercato United Kitchen, which is dedicated to micro to medium enterprises.
MadEats is also a fast-growing cloud kitchen in the Philippines. Customers can place orders on its website. It also allows users to cross-order between two of the most known brands it carries: ChowTime and Yang Gang.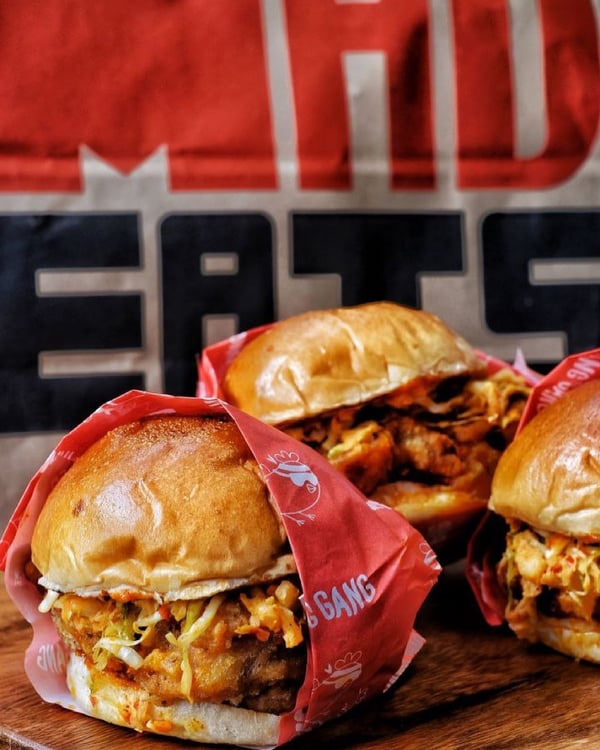 As you map out your journey to establishing your own cloud kitchen, here are some successful cloud kitchens in Asia that you can learn more about, specifically their business models and how they worked them to their advantage:
GrabKitchen (Philippines)
TiffinLabs (Singapore)
JustKitchen (Taiwan)
CloudKitchens (South Korea)
Our Kitchen (Japan)
Panda Selected (China)
Rebel Food (India)
Dahmakan (Malaysia)
Spoonful Meals (Hong Kong)
Everplate (Indonesia)
What is GrabKitchen?
GrabKitchen is owned by Grab, which is known for its ride-hailing app. So how does a GrabKitchen work? Well, it works as a central commissary for several different F&B brands to prepare their food items in one kitchen.
To date, GrabKitchen has five branches―Pasig, Makati, Parañaque, and Sampaloc and Malate in Manila.
How to Set Up Your Own Cloud Kitchen
Cloud kitchen services are growing in popularity, attracting small players to sign up whenever there's an opportunity. If you're planning to set up your own cloud kitchen, here are the things you need to do and consider.
1. Identify Your Customers
Just like when starting any business, you have to identify who your target customers are before setting up a cloud kitchen.
Do your target customers take vegan or keto diets? What age groups will you be serving? And what's the financial capacity of your target market? Knowing these things about your target customers and your market will help you plan your next strategies.
Read more: Best Milk Tea in the Philippines: Where to Go for the Most Refreshing Milk Tea
2. Choose a Concept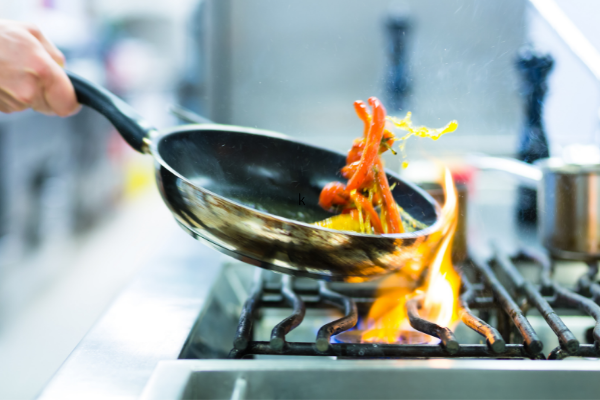 Once you've identified who your target customers are, you need to know their psychographics. What are their interests or the food they like to order on weekends? Do they prefer Asian, Western, or Italian dishes? Are they samgyupsal or ramen fans? Knowing this will help you come up with your cloud kitchen's concept and business model.
3. Find a Good Location
While most cloud kitchens would ideally be set up outside the crowded cities because you need a large space, you also need to consider the following factors:
Your target market
The distance between your cloud kitchen and where most of your target market is
The availability of food delivery services
For example, Grab deliveries are available in Metro Manila and nearby provinces, but Grab doesn't service all locations.
4. Invest in Equipment
Most of your capital will go to the purchase of kitchen equipment, which can be expensive. It's best to work with a certified and experienced chef to know which kitchen tools, equipment, and appliances need to be available for each space.
5. Establish Good Working Relationships
Cloud kitchen providers often partner with food delivery services to offer their goods on a third party app. However, this service comes with extra fees and charges. If you want to maximize your income, you can choose to hire your own driver to deliver customer orders as they come.
6. Set Up an App or Website to Take Orders
Your customers should be able to reach you, may it be via social media, website, or phone. If you don't have enough budget to create an app or set up a website, you can start with a social media account and a phone number instead.
Final Thoughts
Whether you own a small food business and want to join a cloud kitchen or you already have established food brands, consider the costs that come with cloud kitchens.
In that regard, you can get additional business funding by applying for a personal loan through Moneymax. You can even compare personal loans to know which one is best for you.

Sources: