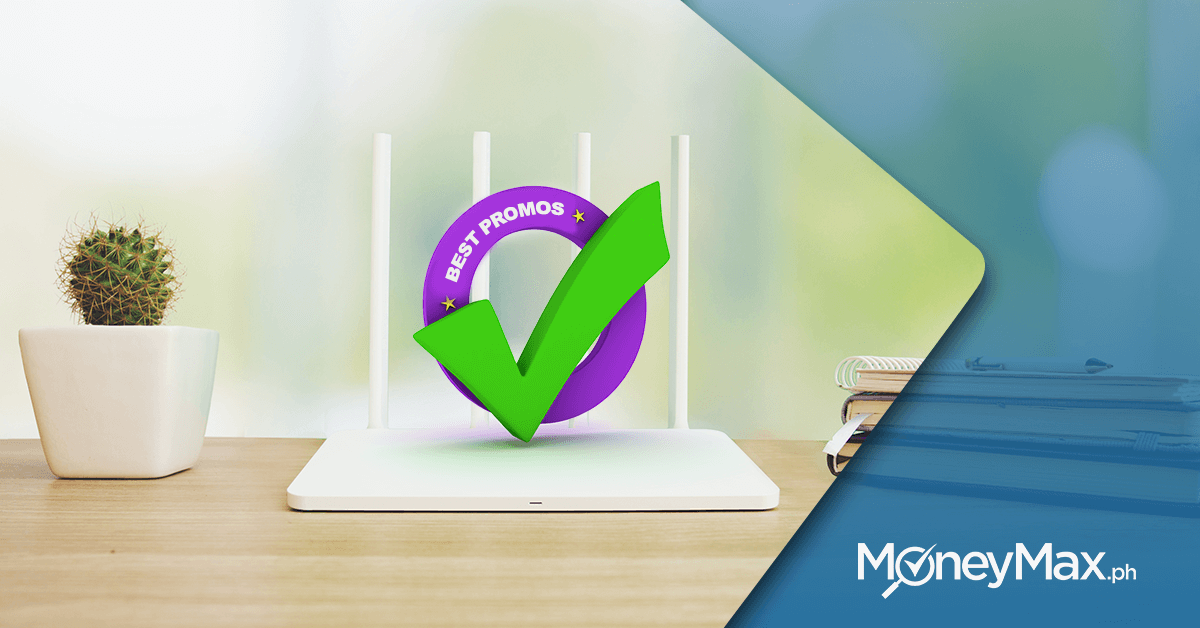 For anyone who can't live a day without internet, having a good home broadband plan isn't enough.
There will be times you go over your data cap, which could either lead to a painfully slow connection or worse, no internet at all, depending on your service provider. Or you have fast internet speed at home, but your Wi-Fi signal gets weaker the moment you take your laptop to the dining room or bedroom.
But what could be more frustrating than getting a consistently slow internet everywhere at home? Your connection is so bad you're seriously considering to change your broadband plan or provider.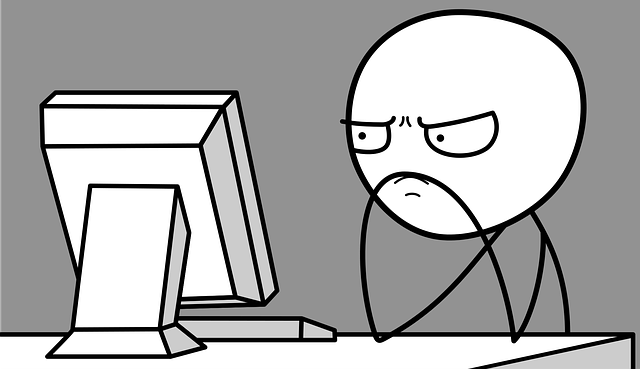 Solve these common internet woes with home broadband promos. These can help you increase your data allowance when you need it, maximize your internet connection around your home, and make it cheaper for you to switch to a new provider.
Here are some of the notable home broadband promos currently available in the Philippines.
3 Best Home Broadband Data Promos
Ever experienced running out of data just when you're sending an important email? Or when you're having a video call with a loved one from abroad?
Avoid such a hassle. With a data promo from your broadband provider, you can add more data to your existing monthly allocation before it's fully consumed. Home broadband data promos cater to different budgets and data volume needs.
1. HomeSurf Promos for Globe Prepaid WiFi
For only PHP 15, Globe Prepaid WiFi users can get an additional 1 GB data that can be consumed for three days at most. Smart has a data promo with the same price and data allocation, but it's good only for one day.
With HomeSurf 15 promo's 1 GB data allowance, you can watch YouTube videos for 4 hours, spend 8 hours on Facebook, send 1,000 emails, or browse the net for 20 hours. It's more than enough for several days of internet use.
To avail of this promo, subscribers need to register first to GoSurf50 for PHP 50. Bigger broadband data promos are also available through the Globe At Home mobile app.
| | | | |
| --- | --- | --- | --- |
| Globe Prepaid WiFi Data Promos | Price | Data Allocation | Validity |
| HomeSURF 15 | PHP 15 | 1 GB | 3 days |
| HomeSURF 349 | PHP 349 | 10 GB | 10 days |
| HomeSURF 599 | PHP 599 | 15 GB | 30 days |
2. Home Boost for Smart Bro Home WiFi
Smart Bro's Home Boost data promos are almost the same as Globe's HomeSurf, but with the addition of two promos that cost PHP 50 (for 1 GB with a three-day validity) and PHP 100 (for 3 GB with one-day validity.
Home Boost 15 isn't a stand-alone promo—it has to be topped up with any Home Boost load.
To avail of any Home Boost promo, Smart Bro Home WiFi subscribers need to register via text (e.g., BOOST100) to 9999.
| | | | |
| --- | --- | --- | --- |
| Smart Bro Home WiFi Data Promos | Price | Data Allocation | Validity |
| Home Boost 15 | PHP 15 | 1 GB | 1 day |
| Home Boost 50 | PHP 50 | 1 GB + 300 MB for Youtube, Spinnr, and Vimeo | 3 days |
| Home Boost 100 | PHP 100 | 3 GB | 1 day |
| Home Boost 349 | PHP 349 | 10 GB | 10 days |
| Home Boost 599 | PHP 599 | 15 GB | 30 days |
3. Surf Net Mega Promos for Sun Broadband Plans
Sun Broadband's Surf Net Mega data promos may not provide data allowances as big as those of Globe and Smart, but they're the most affordable. For as low as five pesos, you can reload your Sun home broadband with 20 MB of data—that equates to 1 hour of Facebook or internet browsing.
Surf Net Mega promos are available to Sun Broadband postpaid and prepaid subscribers. For prepaid WiFi, all promos include an additional 200 MB to 1 GB data for Spinnr.
To register, just text MEGA plus the amount (e.g., Mega5) to 247 or buy a promo from the Sun Online Shop.
| | | | |
| --- | --- | --- | --- |
| Sun Broadband Data Promos | Price | Data Allocation | Validity |
| Surf Net Mega 5 | PHP 5 | 20 MB | 1 day |
| Surf Net Mega 10 | PHP 10 | 30 MB | 2 days |
| Surf Net Mega 25 | PHP 25 | 70 MB | 1 day |
| Surf Net Mega 45 | PHP 45 | 300 MB | 3 days |
| Surf Net Mega 99 | PHP 99 | 200 MB | 30 days |
| Surf Net Mega 250 | PHP 250 | 1.25 GB | 30 days |
Best Promo for Extending Home Wi-Fi Coverage

Isn't it great if all areas of your home have strong Wi-Fi signals? But your router can only do so much. It's unrealistic to expect a decent connection in your bedroom on the second floor when you have your router downstairs.
The AirTies Wi-Fi technology is the solution for Wi-Fi coverage problems in households. To date, only Globe offers the AirTies WiFi Mesh to its new and existing home broadband subscribers. Featuring a wireless, plug-and-play setup, AirTies can deliver full Wi-Fi coverage and boost signal strength in an entire home.
The only downside to this innovation is its cost. To get an Airties Wi-Fi Mesh, you have to pay a one-time fee of PHP 3,600. Globe offers a more flexible payment alternative, which is a monthly fee of PHP 150 added to your bill for 24 months.
Subscribers may also need to hire the services of Globe Tech Squad to configure the device and assess the right number of extenders for full Wi-Fi coverage in a home. The service costs PHP 1,200.
Best Promos for Switching to a New Home Broadband Provider
Fed up with the poor connection and customer service of your current broadband provider? Internet service providers like PLDT and Sky Broadband make switching providers more affordable for those who want to get better value for their money.
1. PLDT Home DSL/Fibr Switch Promos
Non-PLDT home broadband and PLDT landline-only customers who switch to a PLDT Home DSL or Fibr plan may enjoy a 50% discount on their bill for six months. For example, if you change to Home DSL Plan 1299, you'll pay only PHP 650 on your first six bills.
PLDT Home DSL/Fibr Switch promos are bundled with a Wi-Fi modem and unlimited calls to five Smart, Talk 'N Text, and Sun numbers. Installation is also free.
The catch is, you'll be tied to a 36-month contract. When you opt out of your PLDT broadband plan within the lock-in period, you'll be charged a pre-termination fee equal to thrice the regular monthly service fee. For Plan 1299, that would be PHP 3,897.
To apply for a PLDT Home DSL or Fibr Switch promo, submit a valid ID, a filled-out customer information sheet, a Switch Subscription Contract, and the latest non-PLDT home broadband bill.
PLDT Switch promos are valid only from May 15 to December 31, 2018.
2. One SKY Switcher Promo
When you switch to a Sky Broadband plan, you'll get a 50% discount on your first three monthly bills. You'll also enjoy free access to cable content on any device.
But you'll be under a 24-month lock-in period, which is shorter than PLDT's 36 months. Canceling the service within 24 months will have you paying a pre-termination fee. That's either PHP 4,000 (for One SKY Premium and Lite plans) or PHP 2,000 (for One SKY Broadband + Video-on-Demand plans.)
The One SKY Switcher promo is available to non-Sky Broadband customers aged 60 and below in the following areas:
Metro Manila
Baguio
Batangas
Cavite
Cebu
Davao
Dumaguete
General Santos
Iloilo
Laguna
Those interested may submit an accomplished application form, valid ID, latest non-Sky Broadband bill.
This promo runs only from February 15 to April 30, 2018
Final Thoughts
Sometimes, to enjoy an uninterrupted, hassle-free internet experience at home, you'll need to pay extra. But consider your broadband promo options carefully. For instance, you might save more money with an unlimited home broadband rather than reload your prepaid WiFi every so often. Of course, that would depend on how much data you actually use every month.