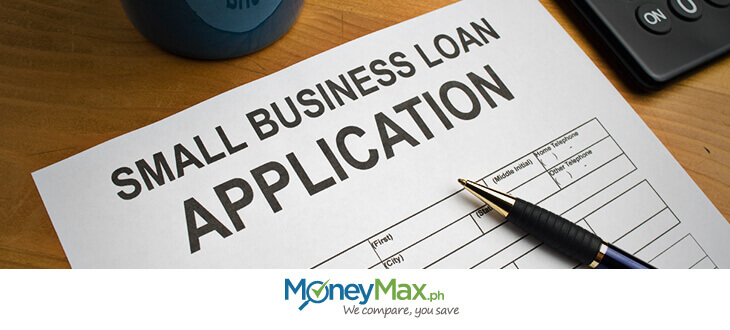 Starting and growing a business is no easy feat. According to Bloomberg, 8 out of 10 businesses fail within the first 18 months, and one of the main reasons they do is because of a lack of financing. There are some businesses you can start with low capital, while others require much more. For businesses that require large funding, no matter how great the product or service you have, it may not take off if you have insufficient capital. Whether you've already started or are about to take your first steps into the world of entrepreneurship, here are 6 ways to finance your business:
Bank Loans
Multiple banks offer loans specifically for businesses. There are short- and long-term loans, which last up to one year for the former and 7 to 10 years for the latter. Here are some banks which offer loans specifically for your business:
BPI's Family Ka-Negosyo Loan
BDO's Small Business Loan
Metrobank's SME Business Loan
To apply for a business loan, you would need to submit a copy of your valid I.D., income tax return (ITR) for the last two or three years, bank statements, and a filled-out application form. For first-time entrepreneurs, there are additional documents to submit such as:
Certificate of employment (indicating salary, position, and tenure)
Resume of loan applicant
Certificate of employment authenticated by the Consul (for OFWs)
Look out for annual interest payments which can start at 6% depending on your term. Also, banks offer loans of up to Php 20 million with your real estate mortgage or a deposit as collateral.
Cooperative Loans
Aside from commercial banks, you can consider taking a loan from cooperative banks. Cooperatives are smaller in scale and are owned by its members. If you're a member of a cooperative, you can apply for a loan to finance your business. The First Community Cooperative (FICCO) offers multiple loans specifically for businesses, such as:
Regular Loan Productive (RL-Prod)
Small Enterprise Assistance Loan
Repackaged Special Business Loan
Commercial Credit Line
Look out for interest rates and service fees. Depending on the loan term, interest rates can start at 8% per annum while service fees start at 1% for the whole loan term. Also, take note that only members can apply for cooperative loans.
Credit Card Line
If you prefer having continuous capital over a fixed period rather than receiving a lump sum via a loan, you can opt to open a credit line with a bank. There are:
BPI's Ka-Negosyo Credit Line
Citibank's Ready Credit Line
Maybank's Revolving Credit Line
Credit lines enable you to meet the short-term needs of your business since these usually last only a year after the approval date. To open a credit line with your bank, you would need to show at least your ITR (3 years), bank statements (6 months), and business documents such as DTI/SEC Registration or your business permit.
Look out for: the monthly fees you pay. Ensure that you know how much you're paying for both interest and the principal balance. You may be paying more towards interest fees rather than the principal. When this happens, you can end up paying a lot more than what you originally intended to.
Investors
If you've watched business-themed reality series such as Shark Tank and The Profit, you'd know the role investors play in a business. Not only will they give you the funding you need, but they'll be incorporating tried-and-tested methods to soar your business to new heights with their expertise and know-how. Of course, in exchange, you'd have to give them a stake in your business.
Before you pitch to an investor, know the ins and outs of your business and make sure you're ready to answer all the questions they ask. 'What are the company's three-year projections?', 'How do you plan to scale the business in the next year?', and 'What are the barriers to entry? ' are only some of the many questions. You must show mastery of your business plan to inspire enough confidence in potential investors that they provide you with the funds to scale your business.
Look out for startup events and programs where you can catch the attention of potential investors with your business idea. Katalyst, Ideaspace, and TechTalks.ph organize events and programs where you can meet fellow entrepreneurs and investors to finance your business.
Investments
It's the holiday season – the perfect time to advertise your product. However, you don't have the cash to pay for advertisements. You can consider withdrawing a portion of your earnings from investments, but only do this if your business is a sole-proprietorship (versus a corporation). Unlike a corporation, the individual and business are indistinguishable by law in a sole-proprietorship. This means that if creditors chase after your business' debts, your personal assets can be used to satisfy the debts your business incurred.
Look out for exhausting majority of your investments for your business. The difficulty entrepreneurs face is knowing when to let go of a sinking ship. You may be tempted to use all of your cash just to keep your business alive; however, you should also know when to let go.
Personal Savings
There's a reason why 6 months of living expenses is the suggested amount for a typical emergency fund. Less than 6 months and you might be forced to take on unwanted debt with an emergency situation while having too much will devalue your money because of inflation. If you have a surplus of money and are contributing regularly to your investments via peso cost averaging (PCA), you can put the extra money you have into your business. The best part of this is you won't be paying anyone or any institution interest and you won't incur debt.
Look out for: exhausting majority of your savings for your business. As mentioned above, you may be tempted to exhaust all your cash just to keep your business afloat. Don't use your 6-month emergency fund for your business.
Growing Your Business
Having enough capital and continuous cash flow makes it easy to grow your business. Consider the six options above for financing; however, don't borrow money blindly and don't drown yourself just to keep your business afloat. Remember that the goal of any business is to turn a profit, so that sooner or later, the revenues from your business will be revolving, and there's no need for outside financing.