In a country where rice is life, it just makes sense to consider starting a bigasan business. It's a staple in every Filipino household, and people usually eat it with every meal. If there's no rice, is it even considered a real meal?
If you're curious about how to start a bigasan business in the Philippines, this article will discuss all the things you need to know, plus tips to help you succeed.
Why You Should Start a

Rice Business in the Philippines
According to the Philippine Statistics Authority (PSA), Filipinos consume 118.81 kilograms annually, equivalent to 325.5 grams of milled rice daily.[1]
With that, you won't run out of consumers. Whether it's for personal consumption or their food businesses, there will be a constant demand for it—which makes it a very sustainable business.
Moreover, you don't need expertise or extensive business or marketing experience to sell rice, since Filipinos eat it daily.
Depending on the size of your store, the bigasan business capital is also quite affordable, ranging from ₱50,000 to ₱300,000. You can opt for bigasan business packages that allow you to set up shop quickly. For instance, rice grains retailer and wholesaler Grainsmart's packages start at ₱200,000), inclusive of supplies and equipment.
You can enjoy high-profit margins if you source from direct rice suppliers in the Philippines. If you want to earn more, you can sell add-ons like canned goods, eggs, instant coffee, cooking oil, corn, and feeds.
See also:
---
🎁 Get a Free Gift with Your Successful Metrobank Personal Loan Application

Need cash for a medical emergency, starting a business, consolidating your debt, dream vacation, or home renovation? Get a Metrobank Personal Loan and enjoy low interest rates, flexible payment terms, and easy online application.
On top of these, you'll receive a reward upon successful loan disbursement! If you apply through Moneymax and get approved subsequently, you can choose between two welcome gifts: ₱5,000 GCash or a Marshall Willen wireless speaker worth ₱6,590.

Terms and conditions apply. Promo runs until June 30, 2023 only, so hurry and apply now!
---
Disadvantages of Rice Retailing Business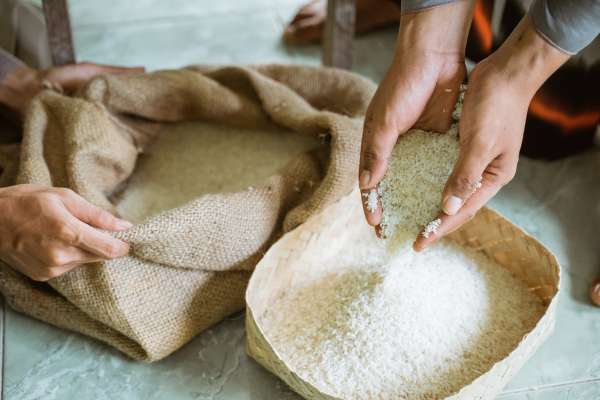 One of the main disadvantages of having a bigasan store is that rice can quickly spoil and lose its quality in just three months. This is why rice retail business owners sell in a first-in, first-out method to optimize the rice quality and shelf life.
If stored incorrectly, rice can also become susceptible to pest infestation. Keep your bigasan clean and dry to prevent bukbok (grain weevils).
Is a Rice Business Profitable in the Philippines?
Yes, it is. You can enjoy steady bigasan business profits, especially if you have regular retail and wholesale customers. But note that every bigasan business offers different price ranges, which means you can earn anywhere from ₱3 to ₱15 per kilo, depending on the type of rice you sell.
Also, your bigasan business income depends on harvest season. You'll potentially earn higher and better profits during harvest season. But during the off-season, you'll need to shell out more, thus possibly making lower profits.
Moreover, your bigasan business profits will depend on your price, the supply and demand in your area, and the quality of the rice you're selling.
Related reading: How to Deal with the Toughest Challenges Facing a Startup Business
---
Fund Your Business with a Citi Personal Loan

If your entrepreneurial dreams are calling you, make them a reality with the help of a Citi Personal Loan. You can borrow up to ₱2 million and pay for up to five years at low interest rates. Exciting welcome gifts await approved applicants, so apply for a Citi Personal Loan via Moneymax today!
Note: This product is sold by Union Bank of the Philippines, using certain trademarks temporarily under license from Citigroup Inc. and related group entities.
---
How to Start a Small

Bigasan

Business:

A Checklist
If you have your heart set on it but don't know how to start a rice business, here are the steps you need to take and some essential bigasan business tips.
1. Write a

Bigasan

Business Plan
As with any other type of business, you must prepare your rice retailing business plan. This ensures you have achievable business goals and clear strategies for achieving them.
Your rice business plan should provide an overview or summary of your business and state your marketing plan. A bigasan business proposal should also include your competitors, market area, customers, price, rice variety, and projected sales.
You can find free bigasan sample business plans online to help you create yours. Check out this rice business plan sample in the Philippines.[2]
2. Find a Good Location for Your

Bigasan

Store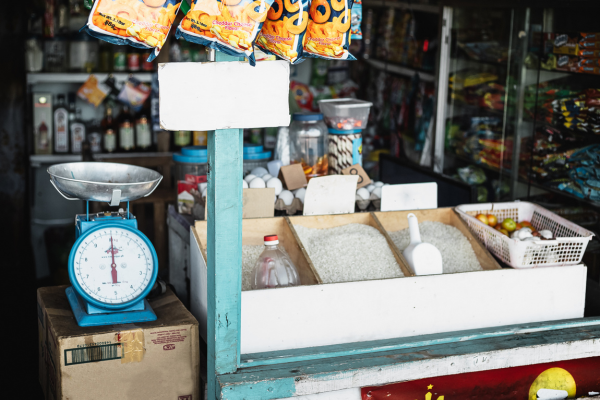 Stay where your prospective customers are. You can easily attract retail and wholesale customers if you put up your rice store or bigasan business in the right location.
The ideal location for rice sellers is anywhere with heavy foot traffic, like public markets, neighborhood stores, or residential and business areas. The more people who can see or pass by your bigasan, the more opportunities to sell. This is particularly necessary for bigasan business franchises, such as a Grainsmart rice business (store rental fee is not included in the Grainsmart franchise cost).
You can also consider opening a rice retail business in the Philippines in a location where you're the only rice seller.
But if it's your first time running a business, why not consider an online bigasan business? Start a small bigasan business at home, find your customers, make your sale online, and deliver the rice.
3. Find a Trusted and Reliable

Rice Dealer

or Supplier
Aside from having extensive experience, competitive prices, and top-quality rice, your bigasan supplier should also be accessible from the location of your rice-selling business. This way, you can easily place orders for your rice retailing business. You can also save on delivery fees or do the pick-up yourself.
A quick online search on direct suppliers of rice in the Philippines will direct you to various options and their official Facebook pages. Check wholesale rice suppliers in Bulacan or Nueva Ecija if you're in North Luzon. Most rice mills in the Philippines can deliver to your location if you meet the minimum order requirement.
Once you narrow down your list of rice distributors closest to your location, check for reviews to ensure you're transacting with a legit rice retailer business. Ideally, you should have multiple rice suppliers.
4. Get the Proper Equipment for Your

Rice Trading Business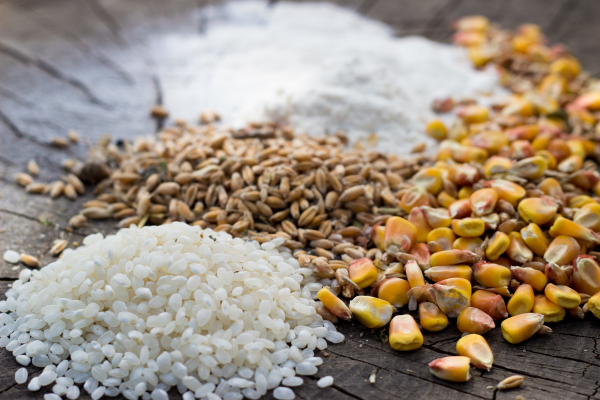 You don't need a fancy rice store design in the Philippines. You just need an organized and clean bigasan business.
Get some boxes to display and store rice in. You'll also need a weighing scale (preferably one that can weigh up to 20 kilos and one for up to 60 kilos), scoopers (big and small), and different-sized sando bags.
More importantly, you should offer a variety of rice grains, categorized by grade, variety, and classification. The most common Philippine rice varieties include dinorado, intan, sinandomeng, milagrosa, and wag-wag.
5. Register Your Rice Business
The next step is to register your business. If you're a sole proprietor in your small bigasan business, register your business with the Department of Trade and Industry (DTI). Register your business with the Securities and Exchange Commission (SEC) for partnerships and corporations.
6. Secure the Necessary Business Permits
Once you have everything you need for your rice store, get the required business permits from your local government unit.
Note: The National Food Authority no longer has regulatory functions since the Rice Tariffication Law took effect on March 5, 2019. This includes granting licenses to rice traders.[3]
Read more of our business guides here:
7. Start Selling Rice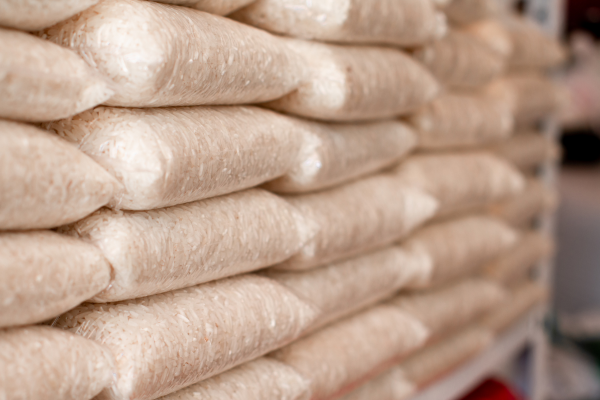 Now that you're all set, you can officially start selling rice. The most affordable type of rice costs around ₱38 to ₱42 per kilo, and you can earn ₱3 to ₱4 per kilo.
When it comes to quality commercial rice like LongPing, 160, and other imported rice, you can sell for ₱44 to ₱48 per kilo and earn around ₱4 to ₱6 per kilo. For premium quality rice like dinorado, jasmine, and coco pandan, you can price at ₱50 to ₱60 and earn around ₱6 to ₱15 per kilo.
For wholesale buyers, you can charge ₱30 to ₱50 per 25 kilos, depending on the type of rice.
Final Thoughts
These are some of the essential tips on how to start a bigasan business. As you run your rice business, you'll learn more about your customers, their preferences, how to adjust your prices, which types sell faster, and which you should stock more in your store.
Don't be in a hurry to succeed, though. Start small and work your way up to running a big store or warehouse.
Remember to be a good payer to your suppliers. Lastly, give your customers something to keep coming back to, whether they're discounts or consistently good quality rice.

Sources: