At some point in your life, you might have been in an emergency or a desperate situation where you needed instant cash. Instant cash, in this context, means money that you'll be able to pull out of somewhere without filling out mountains of application forms or getting the approval of your employer. While salary loans are fast, they're not quick enough. So, in such cases, your best bet is a pawnshop.
Filipinos have come to view pawnshops as a reliable best friend who is always ready to lend help. Proof of this is the number of people who have gone to pawnshops during the pandemic.[1]
While you may already know how a pawn loan works, you may still have no idea about its breadth and scope. Treat this guide as your refresher with additional information and some tips that will help you make a sound decision should you need to apply for a pawn loan.
How Does a Pawn Loan Work?
A pawn loan is a type of loan that requires collateral. This means you need to turn over something valuable you own to the pawnshop. If the shop is interested in it, they will offer you a loan. Remember, though, that the amount of money the shop will loan to you will depend on their appraisal.
While pawnshops offer quick cash, the catch is you'll also have to pay the interest imposed on the loan. You'll only be able to get your item back once you have fully paid the loan.
Read more: Emergency Loans and Other Convenient Ways to Borrow Money
Can I Sell My Item to the Pawnshop?
Yes! You may choose to sell your valuables to the pawnshop right away. However, ask yourself if you're ready to live without the item. In many cases, though, selling your item to the pawnshop is one good way of disposing of your surplus assets.
What Can You Pawn in the Philippines?
In the Philippines, pawnshops accept a wide variety of items as collateral. Here are some of them.
Jewelry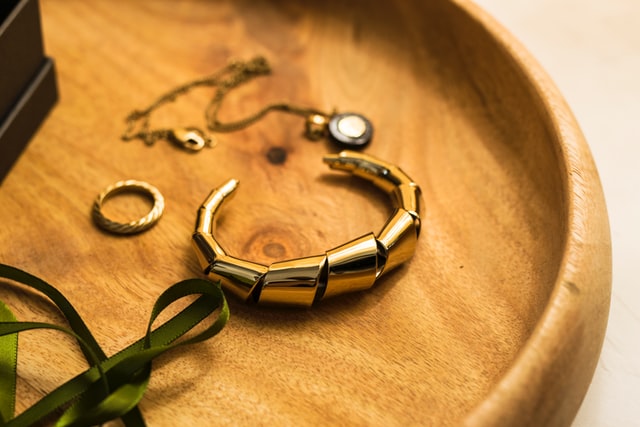 In most cases, a pawnshop is not a pawnshop if it does not accept jewelry. If you happen to have 24K earrings, diamond rings, silver bracelets, and platinum pieces, use them as collateral to fetch a big amount of money. Some pawnshops may even accept gold bars!
Car Title or OR/CR
Because cars are expensive assets, you can use them as pawn loan collateral. Some pawn loan providers ask only for the car's official receipt/certification of registration (OR/CR) issued by the LTO. This means that you can still use your car even if it's already pawned. If you're thinking of pawning your car, reputable companies, such as SB Finance, Global Dominion Financing, Inc. (GDFI), and Asialink, are worth considering.
Related article: SB Finance Car4Cash Guide: How to Get a Loan Using Your Car's OR/CR
Land Title
Some companies specialize in land title collateral loans. You'll get money by handing in your land title or the title of your house and lot or condominium. Just remember that processing this collateral may take more time compared with the other items on this list.
Luxury Items
Got an Hermès Birkin, a Louis Vuitton Speedy, or pawnable watches, such as Rolex or Rado? Luxury items, such as those mentioned, are highly coveted, and they remain valuable even if they're pre-owned. With that, there will always be pawnshops that welcome them with open arms. Just make sure that you can provide a Certificate of Authenticity to prove that your luxury item is original. Nevertheless, appraisers have a trained eye, so they'll know right away if the item is fake.[2]
Gadgets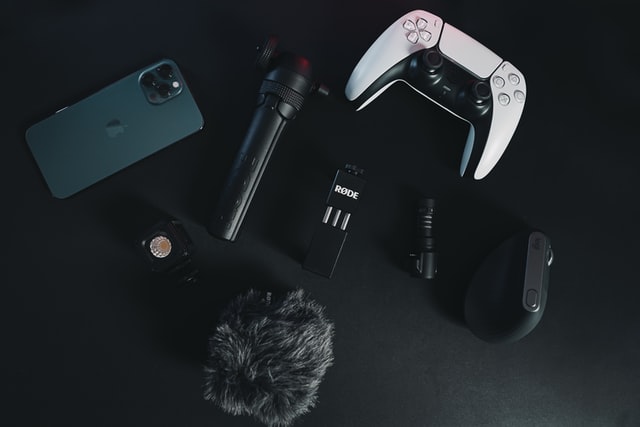 Gadgets of different shapes and sizes, from original Marshall headphones to PlayStation 5 or high-end smartphones, can be used as loan collateral. However, don't be too confident that your latest iPhone will fetch a high appraisal value. This is because the value of a gadget depreciates fast the moment you use it. Other gadgets that may be accepted include cameras, laptop computers, smartwatches, and tablets.
Appliances
House appliances, such as flatscreen TVs, soundbars, refrigerators, and ovens, can also be pawned. The values of these items will depend on the brand, model, general condition, and release year. You may get a higher loan value if you can provide the warranty.
Artwork
Art pieces, such as paintings and sculptures, are also accepted by some pawnshops. If you inherited an oil painting or an abstract sculpture from your parents, have it appraised. Also, it won't hurt to take your grandfather's collection of antique stamps or coins to the pawnshop for evaluation.

What are the Advantages of a Pawn Loan?
1. Instant Access to Cash
Sangla allows quick access to money when you need it. Filipinos use pawn loans for various purposes, usually to get through Petsa de Peligro, add to the capital for a small business, and financial emergencies in the family.
In fact, the latest Bangko Sentral ng Pilipinas (BSP) national financial inclusion survey[3] notes that pawnshops are among the most well-known and accessible places where people perform financial transactions, including obtaining loans.
Aside from their presence all over the Philippines, pawnshops also have longer operating hours than banks. Online pawnshops and some physical pawnshops (select Cebuana Lhuillier and M Lhuillier Pawnshop branches) serve customers 24/7. Others like Palawan Pawnshop and RD Pawnshop are open seven days a week and even on some holidays.
So when the urgent need for cash arises—even in the wee hours—you can easily pawn a valuable item at the nearest pawnshop.
Read more: Loans Without Bank Account: How to Get One in the Philippines
2. Easy and Fast Pawning Process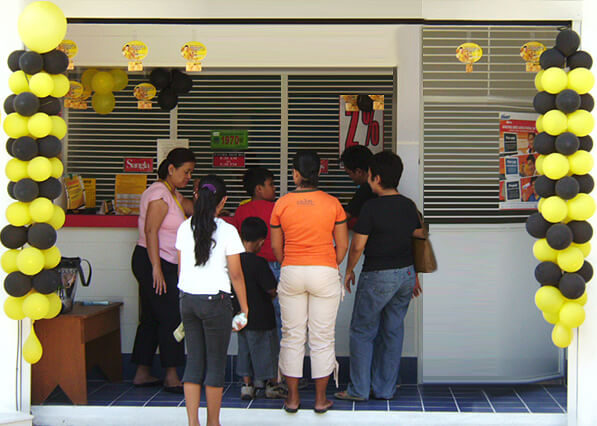 Pawnshops allow their customers to borrow money quickly, unlike government offices and banks that take several weeks to approve loans.
Sangla simply involves presenting your collateral to a pawnshop for appraisal, filling out a form, signing a pawn ticket (also called papel de ahensya) and the plastic-wrapped pawned item, and receiving a copy of the pawn ticket and the cash.
In just a matter of minutes, you can walk away with the money borrowed from a pawnshop.
3. No Credit Checks
Credit investigations and background checks are a common practice among banks and government lenders to determine a borrower's ability to repay a loan.
That isn't the case with pawnshops. There's no credit check and approval process. Rather, both parties simply agree on the price and redemption date for the collateral. The loan amount depends not on the borrower's credit score but on the appraised value of the item being pawned.
Pawnshops don't bear the risk of a borrower failing to repay the loan, as they can simply sell the collateral and still earn money from doing so.
4. No Effect on Credit History
If you fail to pay back what you owe, it won't hurt your credit history and credit score. The only consequence is that the pawnshop will get to keep your pawned item.
Pawnshops in the Philippines don't—and aren't required to—report their customers' credit information to the credit bureaus. Only banks, cooperatives, telecommunications companies, and insurance providers are required to do so.
5. Safe Transactions with Licensed Pawnshops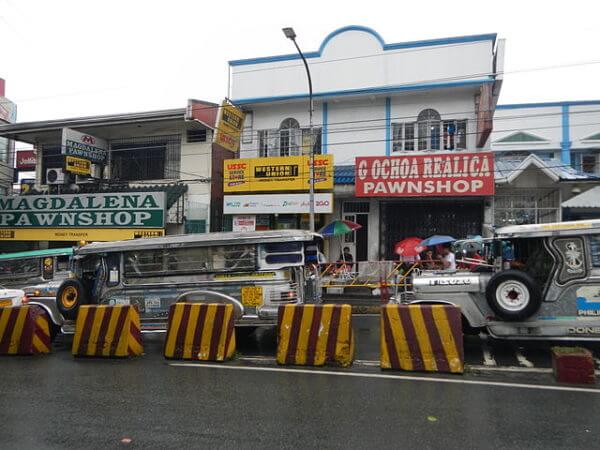 The BSP is the government agency that regulates pawnshops in the Philippines. It implements strict rules for pawnshops[4] to ensure fair, ethical, and legal money lending practices.
If you transact with a pawnshop registered with the BSP, you're assured that it won't close down anytime soon and won't run away with your collateral (or money if you paid an advance interest).
The BSP keeps a directory of licensed pawnshops and those that are delisted. On the BSP website, search for the "List of BSP-Supervised Pawnshops" and "List of Delisted Pawnshops."[5]
Read more: List of Pawnshops in the Philippines
What are the Disadvantages of a Pawn Loan?
1. High Pawn Loan Interest Rates
The cost of redeeming collateral is high because pawnshops charge high interest rates. For the major pawnshops in the Philippines, monthly loan interest rates are typically at 3% or 4% (See table below). Others charge higher monthly rates at 10%.
The annual interest rates for pawn loans range from 40% to 240%. These are higher than the annual rates of government loans (around 10%) and low-interest personal loans from banks (17% to 30%).
On top of the principal loan and interest, borrowers also have to pay a service charge to the pawnshop. It seems minimal at five pesos or less per transaction, but if you often borrow from a sanglaan, the costs definitely add up.
Check out the interest rates of the most popular sanglaans in the Philippines.
| Pawnshop | Monthly Interest Rate | Service Fee |
| --- | --- | --- |
| Cebuana Lhuillier | 4% for pawning (with advance interest) or 5% for sangla gadget | PHP 5 |
| M Lhuillier | 3% (no advance interest) | 1% of the principal loan, but not exceeding PHP 5 |
| Palawan Pawnshop | 3% (with 1% advance interest) or 3.5% (no advance interest) | 1% of the principal loan, but not exceeding PHP 5 |
| PawnHero | 2.99% or PHP 500, whichever is higher (for gold and jewelry) or 4.5% or PHP 500, whichever is higher (for designer bags, luxury watches, gadgets and other item categories) | 1% of the principal loan but not exceeding PHP 5 |
| RD Pawnshop | 3% | 1% of the principal loan but not exceeding PHP 5 |
| Tambunting Pawnshop | 4% | None |
| Villarica Pawnshop | 4% (with advance interest) | None |
2. Low Appraisal
If you'll pawn a valuable item for the first time, manage your expectation—the pawnshop won't lend you the amount equivalent to the full value of your collateral.
Pawnshops in the Philippines appraise items for pawning at low prices, usually less than half of the actual cost.
Also, the loan amount can get further slashed if the pawnshop charges an advance interest. This means the full interest, or a percentage of it, will be deducted upfront from the loan proceeds.
3. Risk of Losing or Damaging Pawned Item
Even if you don't default on your pawn loan, there's a risk that your jewelry or gadget can get damaged while it's in the possession of the pawnshop. So transact only with reputable and accredited pawnshops to avoid this problem.
4. Risk of Getting Scammed
Beware of any type of sangla that asks for your ATM card, bank account details, or ID as collateral. This is a typical feature of a loan shark that preys on Pinoys who desperately need to borrow money through Sangla ATM schemes. Such a scam is dangerous because, with access to your personal and financial information, scammers can easily withdraw all the money and perform other transactions without your knowledge.
How Do You Pawn Something?
Because pawnshops are all about instant cash, it only makes sense that applying for a pawn loan is quick and hassle-free. Generally, it follows the steps below:
Decide on the item that you'll pawn. Make sure that it's in good condition. Ready the related documents, such as warranty and certificate of authenticity.
Bring your valid IDs (e.g., passport, driver's license, voter's ID, postal ID, etc.)
Visit the pawnshop of your choice. If you're looking for reliable options, you can refer to the list of legitimate pawnshops supervised by the BSP.
Present the item to be pawned. The appraisal will happen right away, and if you agree with the appraised value and charges, you may proceed to the next step.
Depending on the pawnshop, you may need to sign a pawn ticket or a similar document. Take note that you'll need to present this ticket for pawn renewal or redemption of your item.
How Long Can You Pawn Something?
You have only 30 days to pay back your pawn loan and then redeem your collateral. If this is not possible, the pawnshop may offer you a chance to renew your sangla within a 90-day to 120-day grace period. However, the longer you extend your loan, the more expensive your borrowing cost will get.
What Happens If You Don't Pay Your Pawn Loan?
If you aren't able to pay your pawn loan off, the item gets defaulted. When that happens, the pawnshop can sell the item or put it up for auction, whether you like it or not. This is a major loss, especially if the item has a sentimental value (e.g., wedding ring or family heirloom) or it is an important asset (e.g., a house, car, or motorcycle).
Final Thoughts
Pawnshops promise instant cash in exchange for valuable items. Despite that, they shouldn't be your first choice. This is because they offer a secured loan with stringent terms and conditions in place. As such, you run the risk of losing a major asset.
Only go for this option, if you're left with no alternative, and your situation requires immediate financial action. On the plus side, though, your credit record will not be tainted even if you default on your loan.

Sources: