It's hard to top last year's Valentine's Day surprise if you successfully pulled off a big and romantic one. But you can shake things up a bit this year and opt out of the traditional ways to celebrate the day. Whether you're planning on a low-key, casual, or unique celebration, here are some special Valentine's date ideas you can try.
8 Valentine's Date Ideas to Try
Do you and your significant other usually go out for fancy dinners on Valentine's Day? Try new things with these Valentine's date ideas!
❤️

Enjoy a Cozy Day at a Coffee Shop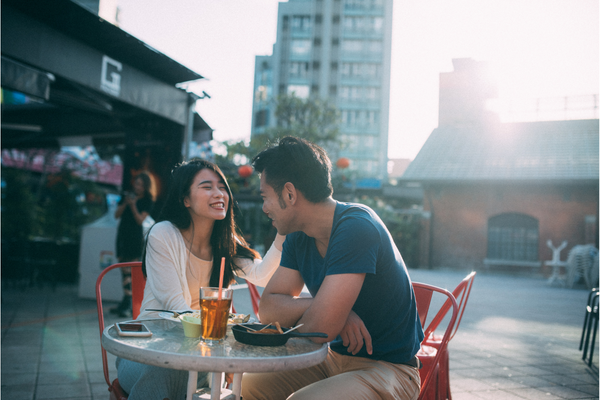 Price: Around or less than ₱1,000 for coffee and snacks for two
A coffee shop date is one of the most popular and affordable Manila date ideas. With the country's burgeoning cafe culture, you can easily find a charming and intimate cafe perfect for a romantic Valentine's date.
You don't have to go far to find a coffee shop that serves the best-tasting coffee, delicious food, Instagrammable interiors, and perfectly curated music. Some coffee shops provide books and board games or host live music, poetry readings, open mic, and other cozy activities. Moreover, the ambiance is not too formal and stuffy, so you can enjoy a casual date with your significant other, friends, and family.
❤️ Go On a Museum or Art Gallery Date
Price: Free or ₱1,000+ for tickets for two, depending on which museum you go to
Need more date ideas in Metro Manila? Why not bring your loved one to an art gallery?
There are so many pieces of art to look at, so you won't run out of things to discuss. It's somewhere you can have a relaxed conversation, too.
You can visit most museums at no charge, while some charge a minimal fee. Once you're in, you can go at your own pace.
If you're both big art fans, you can schedule a trip to the Pinto Art Museum in Antipolo or Artinformal in Makati and Greenhills.
Unleash your inner history geek together by visiting the National Museum of Natural History in Manila. If you're looking for date ideas in BGC, you can check out the Mind Museum. You also share playful time together at the Art in Island in Cubao.
❤️ Unleash Your Creativity at a Paint Studio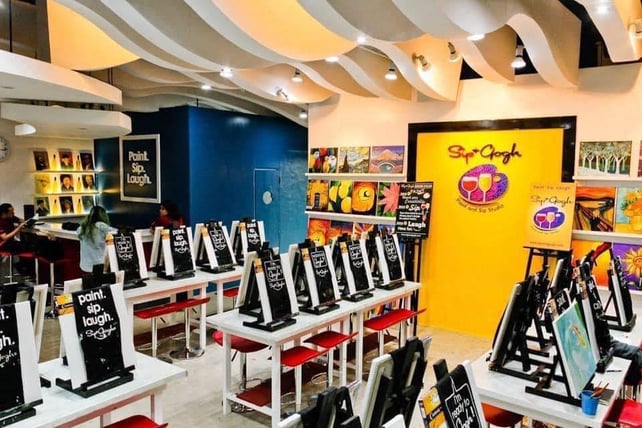 Price: ₱1,000 per head
If you're up for unique date ideas in the Philippines that involve a blank canvas, some brushes, paints, and a glass of wine, then a paint studio date is perfect. Try to make something instead of just admiring other people's art in galleries and museums.
Create memories to cherish forever, and bring home your artwork when you spend your Valentine's Day in a paint-and-sip studio like Sip and Gogh.[1]
Enjoy working on your masterpiece while sharing stories and munchies and sipping wine. It's fun and intimate, and you can book an entire studio and private session to accommodate you, your partner, and other couple friends or family members. Plus, you can take home something you and your partner made together.
Read more: From Pottery to Riding a Scooter: 11 New Things to Try This Year
❤️ Sweat It Out at an Indoor Gym/Playground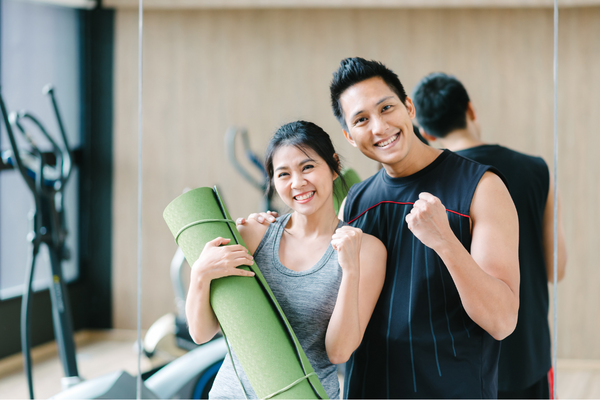 Price: ₱200 to ₱1,000+ for two
Looking for QC date places? Go for Valentine's Day date ideas that involve exercise or physical activity. Research says it increases adrenaline and excitement, which can benefit your relationship.
Break your Valentine's Day tradition by squeezing in a workout while spending quality time with your love. Run around, climb walls, jump over hurdles, and sweat it out at an indoor gym or playground for adults. It's a great date idea, too, if you don't know what to do on a date with a guy—whether your boyfriend, your husband, or just a guy friend.
Check out The Bike Playground[2] in Calle Industria, Quezon City. Rent a bike or a skateboard and ride the trails and pump tracks for a full hour. You can also book as a group to have the whole place to yourselves.
The individual rate is at ₱100 per head and block booking is at ₱1,500 per hour for up to 10 people per hour. Bike rental is ₱250 per hour while renting a skateboard for an hour costs ₱150.
Reach new heights in your relationship (literally!) by going indoor wall climbing at The Bouldering Hive[3] in Circuit Makati. It's the first and only bouldering gym in the Philippines, so this will be a new and unique experience for you and your significant other.
Relax those tense muscles, release stress, and test your limits in this vertical playground. Avail of the Power of 2 Valentine's Day Promo and get three entry passes for just ₱1,300 if you come in pairs from February 13 to 19, 2023.
❤️ Go Crazy in an Escape Room
Price: Starts at ₱299 per head
If you're up for a different kind of thrill in the city, gather your other couple friends and head to the nearest escape or breakout room. A warning, though: it can make or break your friendship.
Come face to face with your nightmares at Nightmares Manila[4] in BF Homes, Paranaque. It features escape rooms, zombie paintball, and two haunted attractions―all in awesome but terrifying fun. Ticket prices start at ₱299.
If you don't like the scares, you might enjoy the breakout rooms in Lost Philippines,[5] which has branches at the Promenade in Greenhills and SM North Towers. The two branches offer different escape rooms ranging from beginner to difficult. Brace yourself for a battle of wits and wile and complete the mission in less than 60 minutes!
Located at Vertis North in Quezon City and Circuit Makati, Left Behind[6] is another escape room that promises chills and thrills on Valentine's Day. Choose your scenario, and make sure you don't get left behind! Price starts at ₱350 per head.
❤️ Do a Self-Photo Shoot
Price: Starts at ₱500 for two
Boyfriends and husbands are usually awkward and camera-shy. So, a photo shoot complete with a professional photographer and studio lights can be disastrous.
But what if it's just you and your partner in the privacy of a photo booth or studio? A self-photo shoot is one of the cutest and most romantic Valentine's date ideas in the Philippines that your man can get totally on board with. The sweet moment can be captured forever. Plus, it doesn't cost a fortune!
Use this self-shoot session to have fun, let loose, and capture your youth and love on film. There are lots of self-shoot studios around, so book a slot early and come up with a theme you both love.
Related reading: 9 Fun and Exciting Valentine's Day Activities for Singles
❤️ Watch a Valentine's Concert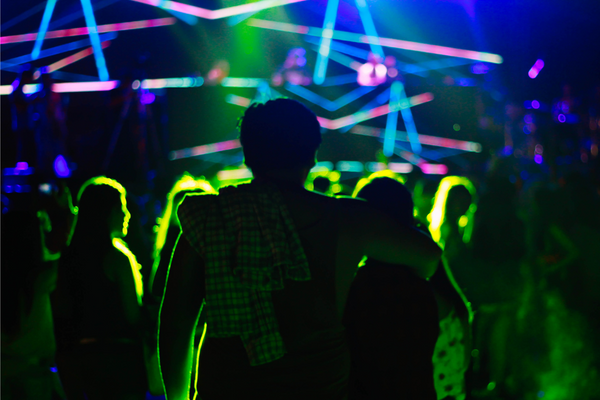 Price: Starts at ₱500 per head
Of course, a list of Manila date ideas won't be complete without a Valentine's Day concert. If music and live performances are your thing, you're in luck because many great acts will perform for the occasion. Free up your calendar and ready your wallets. The following concerts are happening this love month!
February 11

Blue and Boyzlife

, Circuit Events Ground, Makati City

Boyce Avenue featuring The Juans, Nobita, and Adie

, Smart Araneta Coliseum

February 12




Boyce Avenue

, Waterfront Hotel Cebu

February 14

Boyce Avenue

, SMX Convention Center, Davao

Gary Valenciano

, Newport Performing Arts Theater

Louie Ocampo

, The Theatre at Solaire

February 15

Gary Valenciano

, Newport Performing Arts Theater

Louie Ocampo

, The Theatre at Solaire

February 17

February 18

Joji and Kehlani

, PLUS63 Music & Arts Festival, SM Seaside Complex

February 20

(and February 21) Westlife

, Smart Araneta Coliseum

Backstreet Boys

, SM MOA Arena

February 23

OneRepublic,

Smart Araneta Coliseum
❤️ Enjoy a Romantic Night In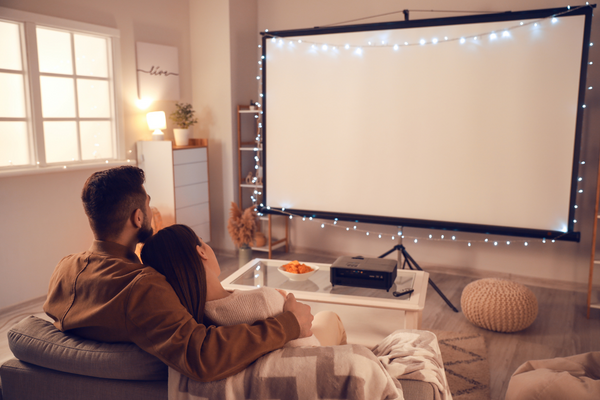 Price: Free or around ₱1,000 for dinner for two, depending on which restaurant you choose
There are plenty of Valentine's Day date ideas. But because most couples have the same date ideas, traffic can be a nightmare and an instant mood killer. So why not stay home and enjoy a home-cooked dinner with your significant other?
If you're a whiz in the kitchen or have a special new recipe you want to try, you can serve a delicious home-cooked dinner in a nice and intimate set-up. Dine al fresco in the backyard or patio with music from your mini speakers. Or eat in front of the TV while watching romantic movies or K-dramas on Netflix, iFlix, Disney+, or Amazon.
If you're not in the mood to cook, you can order samgyupsal at home. You can also buy your favorites on your go-to food app and have your food delivered. Play board games while you eat, or answer icebreaker and intimacy questions.
Read more: Ready to Binge? 12 Pinoy Movie Sites Where You Can Watch Local Films
Final Thoughts
Do something different this year by trying these Valentine's date ideas that are perfect for couples, friends, and families. And don't forget that it's not about how expensive the date is or how luxurious the gift is. It's about spending the day with the person you love and making memories you will cherish forever.

Sources: