Since we're working from home in this pandemic, most of us have been struggling to draw a line between work and personal life. It's also been challenging to go on vacations because of quarantine restrictions and health protocols.
When days are tough and our bodies and minds are exhausted, it's important that we engage in self-care routines to reduce our stress, increase our energy levels, and inject happiness in our lives. The good news is that you can do it without having to spend a lot of money.
If your pamper day is coming up soon, here are some great ideas and tips on how to pamper yourself on a budget.
How to Pamper Yourself on a Budget: 7 Ways to Treat Yourself
We're blessed with a simple Filipina beauty that's natural and striking yet low maintenance. But there will be days when the stress and exhaustion catch up to us and eventually show on our faces and be felt by our bodies. When this happens, we may not always be able to afford treating ourselves to something nice and relaxing. Thankfully, there are easy and inexpensive ways to do it. Here are a few.
Clear Your Space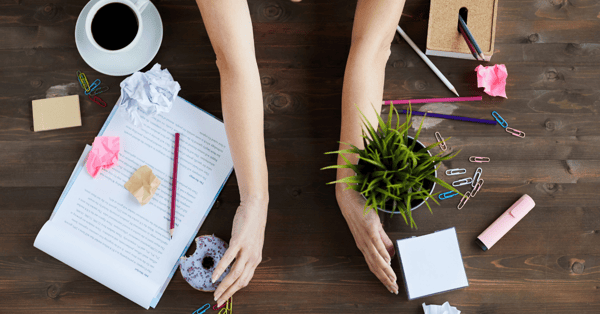 If you can't relax when you see litter or clutter around, then you'll have to do a bit of cleanup first before you start off with your pamper day. If not, you'll find it hard to get in that relaxed zone knowing your place is a mess.
So do a quick tidying up―fix the bed, clear the table, arrange your desk, take out the trash, or pull back the curtains. You want to achieve that zen vibe that spas have, so you can truly be in the moment.
No need to do major cleaning, though. Remember, your pamper day is a day of rest and relaxation. Ditch the household chores for now and focus on yourself and what your body needs.
Read more: 7 Financial Mistakes to Avoid When Working From Home
Go Offline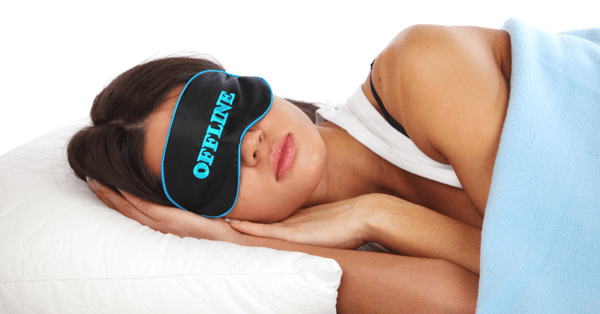 Pampering yourself also means disconnecting from responsibilities at home and at work. For the period when you want to treat yourself, stay offline. This means no social media and no work emails or messages. How will this pamper time work if you're constantly distracted by your phone notifications, right?
If you plan on doing this solo, remove your gadgets from the room and put them on silent. That's how they do it in spas and health and wellness resorts, too. If you want to spend your pamper day with friends, be serious about it and set some rules. Like whoever reaches for their phone first buys pizza or washes the dishes.
Have a Long Soak or Shower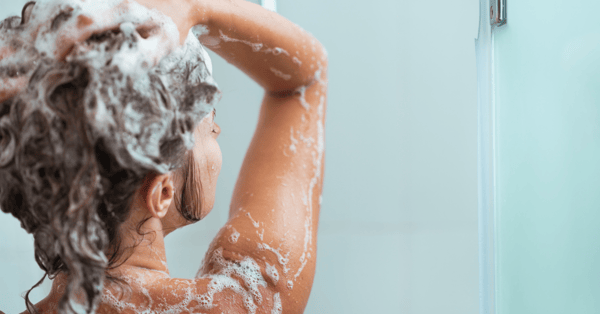 Next, hit the bathroom for a relaxing warm shower or bath. Use bath or shower bombs infused with essential oils that will make you (and your bathroom) smell good. You'll definitely step out of the bath feeling good, too, because of the many therapeutic effects of essential oils.
If you have a bath tub, put in some bath salts. They're very good for exfoliating and moisturizing the skin and in relaxing those sore muscles.[1]
You can make your own bath salts[2] by combining 4 cups of Epsom salts, 1 cup of pink Himalayan salt crystals, and 40 to 60 drops of essential oil of your choice. Mix and break up the clumps, and then store it in an airtight container. Just put half a cup of bath salts in the tub before getting in.
Indulge in Homemade Beauty and Spa Treatments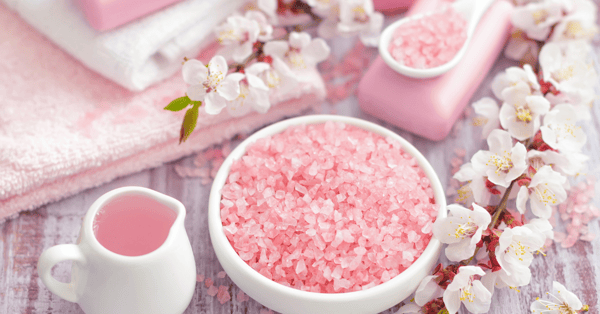 If you want to skip the day off at the spa but still want the full pamper treatment, you can do so right in the comfort of your own home. And on the cheap, too!
Did you know that you can make an exfoliating scrub with just a cup each of raw oatmeal, brown sugar, and olive oil? Exfoliate slowly with this rich treatment to enjoy it to its fullest extent.
Part of the Filipina skin care routine is exfoliating and moisturizing the elbows and knees. If these are your problem areas, take a slice of lemon and rub it gently on your elbows and knees. This will help even out dark spots.
Want to remove the dreaded cellulite? Then a coffee scrub is perfect for you! You just need ¼ cup ground coffee (fresh, or leftovers from your coffee filter), ¼ cup sea salt, ¼ cup brown sugar, and ¼ cup olive oil. Mix everything together until you get a mixture that looks like soil. And then scrub some of the mixture on your skin, or wherever the cellulite appears, after your shower.
You can also try a strawberry skin scrub using two to three large strawberries and a tablespoon of honey. Mash the strawberries and mix them well with the honey. You can now use this on your face using gentle circular motions for at least three minutes. Make sure to gently wash off the goo with warm water.
There are a lot of safe, effective, and affordable DIY beauty treatments that you can do with ingredients that are already in your kitchen. So before you go buying expensive skincare and beauty products, try some homemade treatments and remedies first!
Read more: 40 Money-Saving Tips for Everyone: The Ultimate Financial Hacks List
Pamper Those Footsies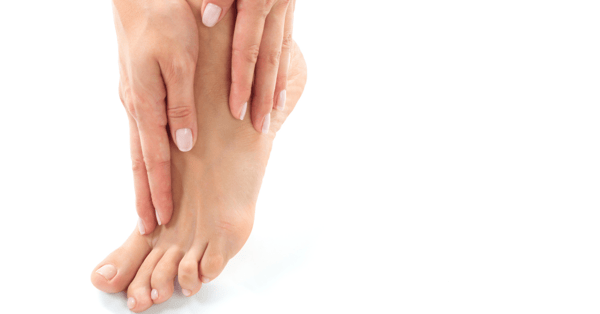 Our feet are one of the most overworked and tired parts of our bodies. So on your pamper day, make sure to give them some TLC, too.
Apply some lotion or essential oils on your feet and put on some fuzzy socks. Wear them for an hour or two. Take this time to have some coffee or tea, listen to some relaxing tunes, or take a nap. After that, your feet will be super soft and fully prepped for a pedicure.
Pay Attention to Your Pores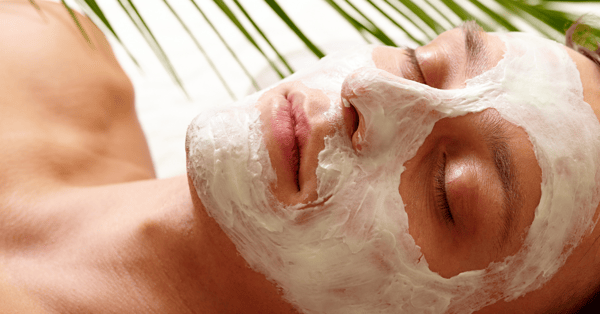 Hate blackheads and whiteheads? Clear up your pores! You can easily do this by making your own pore strip.
Mix a tablespoon of milk with a tablespoon of unflavored gelatin powder. Then place the mixture in the microwave for 10 to 15 seconds to melt it slightly. Before it hardens, use a popsicle stick or an old make-up brush to apply it over your nose area or where you usually get whiteheads and blackheads. Just avoid the area around your eyes!
Then leave the mixture to dry completely before gently peeling it off. Voila! Goodbye, blackheads and whiteheads!
Treat Yourself to Things You Love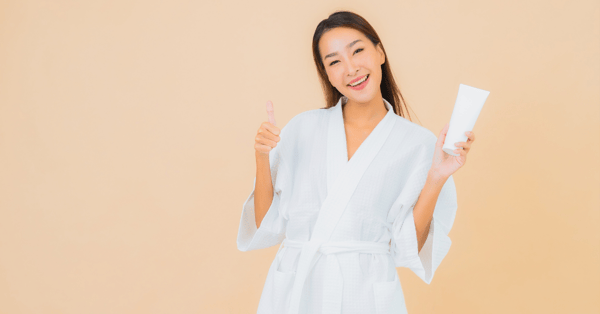 If you weren't already chilled out before, you might be after doing all these things on the list. Feel free to lounge around in a bathrobe with a glass of chilled wine, smoothie, or iced coffee―whichever your preference.
Light up a few pretty scented candles and turn down the lights. Now that you've wound down, plug in a movie or a play a TV series you've been waiting to binge watch. Zone out for the next few hours.
If you want to read a book or listen to a podcast or a good playlist on Spotify, go ahead! When you get hungry, you can prepare something quick and delicious, or you can treat yourself and just order from your favorite restaurant.
Read more: Quarantine Spending Habits You Should Keep After COVID-19
Final Thoughts
Long hours of work, the stress and anxiety caused by this pandemic, or even having to deal with difficult people in your life can take its toll on your body and mind. Sooner or later, you'll find yourself just wanting to take a break.
A pamper day is something everybody needs, and it doesn't always mean having to leave your home or spending an entire day at a spa for a pampering massage. It turns out that the best beauty secrets and relaxation techniques don't need to cost a fortune.
Make pampering yourself a priority. With these quick and easy tips on how to pamper yourself on a budget, you'll be able to do so regularly.
This article also appeared in the Manila Times.

Sources: