It's only natural to exhaust all possible opportunities to grow your business, especially if you're still a budding entrepreneur.
Your early years will be riddled with startup challenges that'll teach you to be more strategic in your business ventures. You'll soon find that initiating a crowdfunding campaign or applying for a business loan in the Philippines are common and effective ways—and often your only options—to keep your business afloat.
Of course, there are also other creative methods to keep cash flowing—like exploring other markets. An efficient way to broaden your business opportunities is by tapping government agencies as potential clientele. These agencies hold many of the biggest project bids for goods and services in the country.
Transacting with the government may require you to undergo various procedures and submit a lot of documents, but it can help grow your business in the long run. This is where PhilGEPS or the Philippine Government Electronic Procurement System[1] comes in.
In this article, you'll learn how to register in PhilGEPS, so you can unlock procurement opportunities with the government and bid on contracts that can make a difference in your business.
Advantages of Business-to-Government Transactions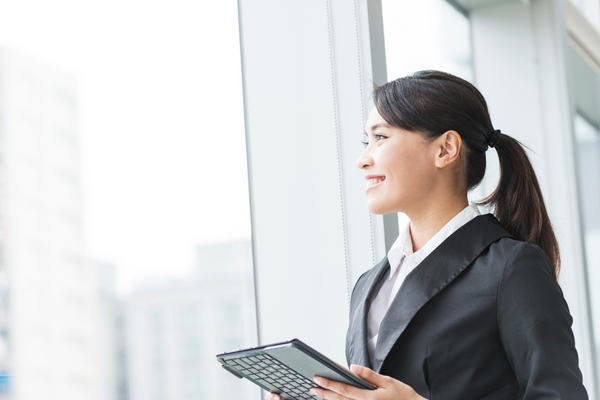 To sharpen your entrepreneurial mindset, you should always be on the lookout for perks and benefits. For example, what can you get out of transacting with a government body? What's in it for you?
Business-to-government transactions or B2G are business deals, activities, or exchanges made between an enterprise and the government.[2] B2G entails the sale and marketing of goods and services to local, regional, and national agencies. It can be as simple as a small business offering catering services to a local government unit, or as large-scale as a tech company providing cybersecurity solutions to the national government.
Below are some of the benefits of B2G:
Creates a stable cash flow. B2G transactions help secure the flow of cash in your business as many government contracts are designed for the long term. Additionally, they can lead to new clients and referrals, opening up more income streams for you.
Expands your network. Working with the government can open new doors for your business and help you build relationships with other government entities and new clients.
Strengthens your business' credibility. Some private companies and consumers deem businesses with a history of working with the government more reliable and credible, so adding a government agency to your client portfolio can give you an edge against competitors.
Maximizes your opportunities for growth. B2G brings in more clients and more funds, giving you more opportunities to expand.
Disadvantages of Business-to-Government Transactions
While the B2G model has a lot of perks, especially for SMEs, it's not perfect. If you've previously worked with clients from the private sector, you'll notice a few differences that don't put B2G transactions in a good light.
Here are a few downsides to working with government agencies:
Takes longer to process and complete. Governments are notorious for imposing bureaucratic obstacles that make them a difficult market to penetrate. For instance, the government purchasing process in the Philippines may involve different layers of regulations, which means more paperwork and effort for you as a bidder. Also, governments usually take longer to vet, approve, and begin work on projects compared to private institutions.
Runs on tight budgets. If you want a chance at winning government contracts, you need to make your prices as competitive as possible. Because government agencies use taxpayers' money, they are expected—and sometimes required by law—to go with providers that offer the lowest costs. Although this practice isn't always observed in the Philippines, you should still keep this in mind when preparing to bid on government contracts.
What is PhilGEPS and How Does It Work?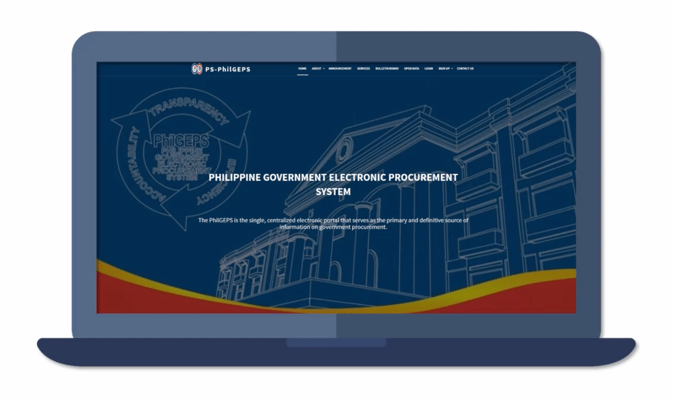 Now that you know the advantages and disadvantages of B2G transactions, you can decide whether participating in government bids is for you. Fortunately, the Philippine government has made the procurement process more efficient with its own tool, PhilGEPS.
So what is the meaning of PhilGEPS? The Philippine Government Electronic Procurement System or PhilGEPS is an online portal where government agencies post their procurement needs and requirements. Merchants go to this portal to bid on contracts.
PhilGEPS was established to automate the procurement process and improve transparency in awarding government contracts. The portal also helps suppliers address different issues related to the submission of bids and the adherence to procurement procedures.
Suppliers and contractors can access government bid opportunities 24/7 through the PhilGEPS site. They can also get a copy of electronic bid documents online. Additionally, the online portal provides information on government bid projects that can help market research and business decisions.
PhilGEPS Features
PhilGEPS provides information on procurement opportunities and requirements that suppliers and contractors like you would be interested in. The portal also showcases the following features.
Electronic Bulletin Board. You can view opportunities (both former and open), award notices, and annual procurement plans, with an option to filter them by title, reference number, date, and other relevant qualifiers.
Open Data. This dashboard features ready-made analytics and shareable raw data about merchants, government agencies, and PhilGEPS' own Virtual Store. Here, you can see the number of active merchant users (categorized into Red and Platinum members), total number of bids, and agency orders.
Virtual Store. This is where government agencies conduct the procurement of common-use supplies and equipment (CSE).
eBidding Facility. This is where merchants can join procurement activities in the modernized PhilGEPS or mPhilGEPS and view opportunities posted by government agencies. If you want free training on how to use this facility, you can email PhilGEPS at itresearch@ps-philgeps.gov.ph.
PhilGEPS Registration: Requirements, Fees, and Process
National government agencies, government-owned and controlled corporations, government financial institutions, state universities and colleges, as well as local government units are all required to use PhilGEPS for their procurement needs. As such, it's no surprise that interested suppliers, manufacturers, consultants, and contractors need to submit extensive requirements for PhilGEPS registration.
There are two PhilGEPS membership types: Red and Platinum. Red is the default membership type you get upon registration. It's free and gives you access to all the basics. Just take note that you can't bid using a free account. On the other hand, through Platinum, the paid membership type, you can view procurement projects and bid through the website.
Your PhilGEPS registration requirements and privileges will vary based on your membership type.
PhilGEPS Red Membership: Registration Requirements
Expect to present the following PhilGEPS registration requirements for 2022 when applying for a Red membership:
Valid email address
Active bank account
Company Taxpayer Identification Number (TIN)
Department of Trade and Industry (DTI) permit
Securities and Exchange Commission (SEC) certification / Cooperative Development Authority (CDA) registration details
Other documents as needed to certify the legitimacy of your business operations
PhilGEPS Red Membership: Registration Process
Below is a step-by-step guide on PhilGEPS registration for merchants with a free Red membership type.[3]
How to Register in PhilGEPS as a Merchant
From the PhilGEPS home page, click Sign Up.
Select Merchant Registration to open the PhilGEPS registration form.
Provide the required information, including your login credentials, organization particulars, and contact details.
Click Send OTP to Email to receive a one-time password (OTP) in your registered email address.
Go to your email to check the OTP. Note that it's valid for only five minutes.
Key in your OTP in the OTP Verification box that will show up in your registration form.
If your OTP matches, you'll get a prompt that your OTP has been successfully verified.
You will then be taken back to the login page where you can try out your new login credentials and access your membership dashboard.
How to Apply for a PhilGEPS Red Membership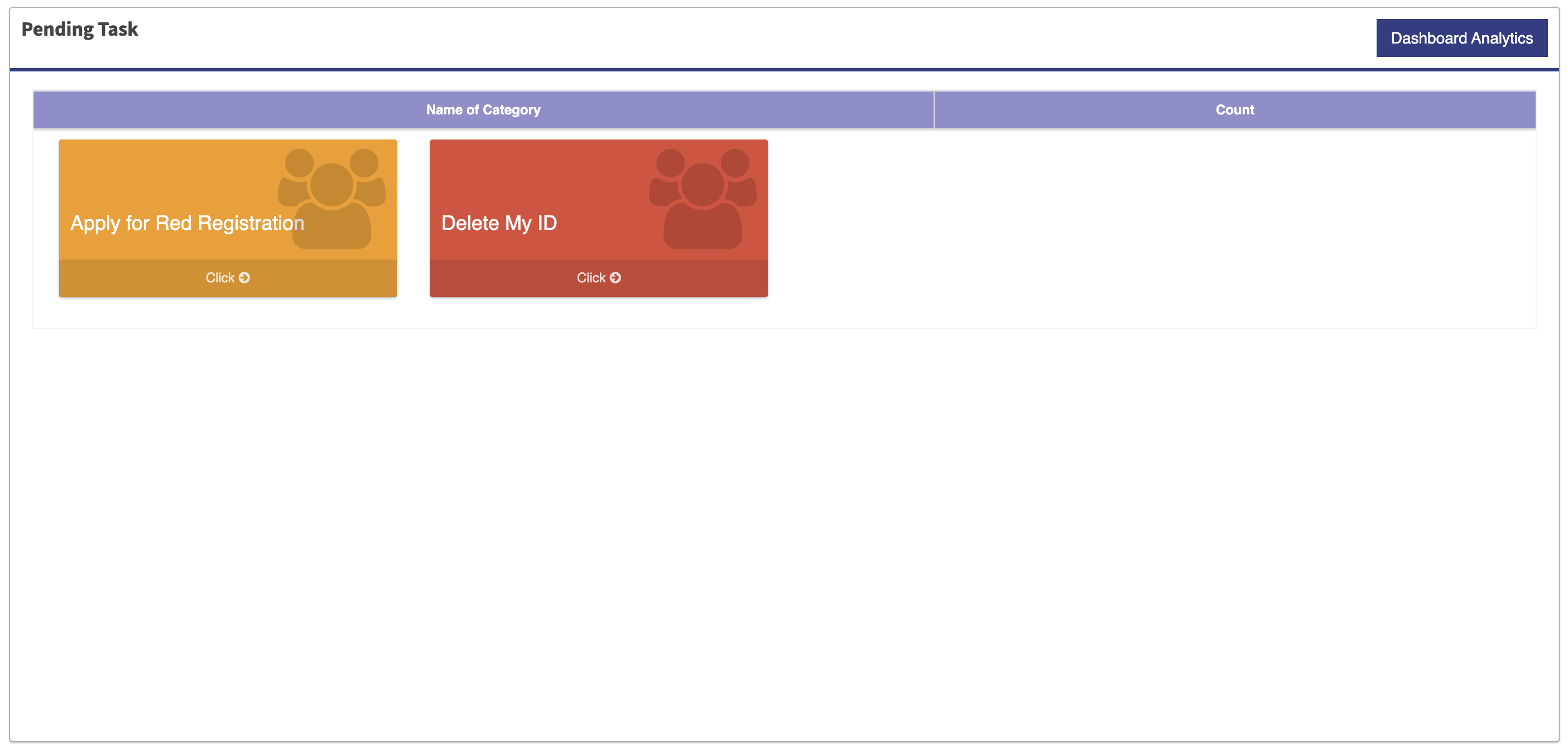 After successfully registering as a merchant, log into your PhilGEPS account.
From the dashboard, click on the Apply for Red Registration tile.
Fill out the Red Registration Form with the pertinent details about your organization, business type, address, and bank account details.
Upload any supporting documents that validate the information you provided and prove the existence of your business. You can upload a PDF file with a maximum size of 5MB.
Tick the box next to the statement certifying that the information you provided is true and accurate.
Click Submit. Your registration will be processed within 24 hours.
PhilGEPS Platinum Membership: Registration Requirements
Prepare the following PhilGEPS application requirements if you're planning to upgrade to a Platinum membership:
Business Registration Certificate (e.g., DTI/SEC/CDA)
Mayor's or Business Permit or its equivalent document
Tax Clearance Certificate
Philippine Contractors Accreditation Board (PCAB) license and registration (if applicable)
Audited Financial Statements (AFS)
Accompanied Sworn Statement in a form prescribed by the Government Procurement Policy Board (GPPB)
PhilGEPS Platinum Membership: Registration Process
With a Platinum membership, you can view procurement projects and bid through the PhilGEPS website. You can also get an issued certificate required for most government procurement contracts.
You can get a Platinum membership account only if you already have an approved Red membership account. To upgrade your membership to Platinum, follow the steps below.[4]
How to Upgrade to a PhilGEPS Platinum Membership

Log in to your PhilGEPS merchant account.
Under the Pending Task section of your dashboard, you'll see a category named Upgrade Platinum Registration. Click the number next to that to open the registration form.
Fill out the Platinum Registration Form with the required information about your AFS, PCAB license, tax clearance, mayor's permit, sworn statement, and DTI certificate.
Upload your scanned PhilGEPS requirements in PDF, JPEG, or ZIP format.
Tick the box next to the statement certifying that the information you provided is true and accurate.
Click Save and Continue.
Choose your mode of payment: Cashier or Oncoll. You can pay the Platinum annual membership fee of ₱5,000 either through the cashier at the PhilGEPS office (Cashier) or through any Landbank branch (Oncoll).
Provide the required payment information and print out your payment form.
Repeat step 2 to revisit your Platinum Registration Form. Under Upload Receipt, upload the proof of your payment in PDF, JPEG, or ZIP format.
Click Submit for Approval. Your documents will be validated within three working days.
How to Print Your PhilGEPS Certificate of Platinum Membership

Once your application for Platinum membership has been approved, log in to your PhilGEPS merchant account.
Under the Pending Task section of your dashboard, you'll see a category named Upgrade Platinum Registration. Click the number next to that.
You'll then see the details about your Platinum membership. Under Actions, click on the Select button.
From the dropdown menu, select Certificate.
Click on the print icon on the top right to download or print your certificate.
FAQs on How to Register in PhilGEPS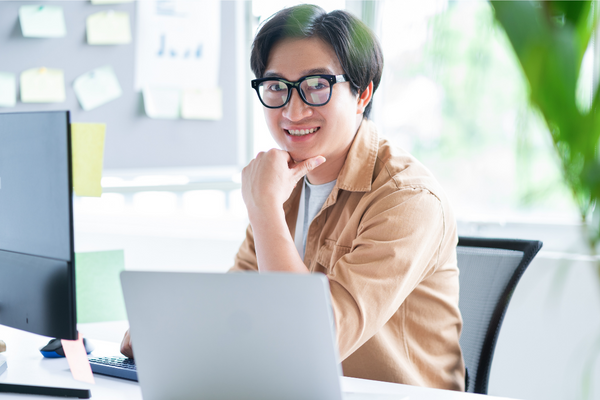 1. How can my business get PhilGEPS accreditation?
PhilGEPS accreditation per se doesn't exist, but you can register your business for either a Red or Platinum membership to view or bid on government projects.
The closest thing to an accreditation you can get is the PhilGEPS Certificate of Platinum Membership, which is awarded to approved merchants whose submitted requirements have been successfully validated by PhilGEPS.
To get a PhilGEPS Platinum membership, you need to first register as a merchant on the PhilGEPS website, then apply for a Red membership. Once approved, you can then upgrade your membership to Platinum.
2. How long does the PhilGEPS registration process take?
It depends on what membership type you're applying for and whether you've already processed beforehand the different PhilGEPS requirements for registration.
Creating a user profile is quick and easy—you can do it in 5 minutes or less. Applying for a Red membership will take a little longer. You'll need to provide more details about your company and upload supporting documents. Your registration will then be processed within 24 hours.
If you wish to upgrade to a Platinum membership, you'll have to fill out another application form that requires more detailed information about your business. Once you've submitted all the requirements, you can expect a notification from PhilGEPS within three days (via email and through the website) informing you whether your application has been approved or denied.
3. What are the limitations of a PhilGEPS Red membership?
There are many PhilGEPS Red membership benefits you can enjoy—the biggest of which is the fact that it's completely free! With a Red membership, you can view all available government procurement projects and their requirements.
Still, as with most free things, there are PhilGEPS Red membership limitations you'll encounter while exploring the portal. You'll notice that you can't bid with a free account. You need to upgrade to a Platinum membership to truly maximize the use of the portal for your business.
4. What are the benefits of getting a PhilGEPS Platinum membership?
One of the many PhilGEPS Platinum membership benefits you can enjoy is getting a PhilGEPS Certificate of Platinum Membership,[5] which serves as your gate pass to the additional services offered by PhilGEPS. You can upload and keep copies of your eligibility documents, as well as manage your consultant listings and projects, both ongoing and completed.
Final Thoughts
Knowing how to register in PhilGEPS takes you one step closer to expanding your business' reach. If you maximize the use of this government procurement portal, you can successfully add government agencies to your customer base. From that point forward, you'll realize there's no other way to go but up as you reap the rewards of engaging in B2G transactions in the Philippines.

Source: