Do you live or work in Makati? Expect big changes when the Makati Public Rail Transport (PRT)—better known as the Makati Subway—becomes operational in five years. The 10-kilometer Makati PRT will be the first intracity subway system in the Philippines.
What's in store for residents and employees in the country's premier business district? Let's explore Makati's most ambitious infrastructure project to date.
Makati Subway Project at a Glance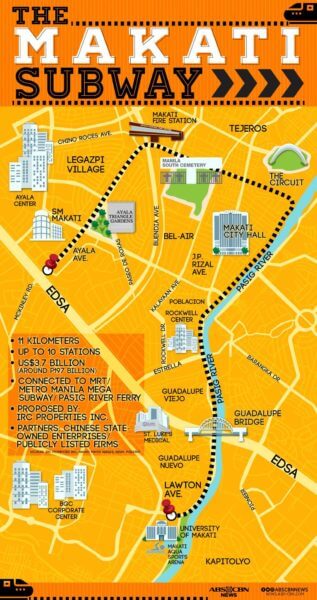 Here are the basic stats on the Makati PRT, based on information from the Makati City government so far:
Makati Subway stations: 10 underground stations with at least 30 entrances linked to key destinations around the city
Project cost: USD 3.7 billion
Construction timeline: December 2018 to 2023
Passenger capacity: Over 700,000 daily (or 27,000 every hour in each direction)
Operational trains: 12 air-conditioned trains in the first year of operation, with intervals of 3 to 6 minutes (Future target: 18 trains with intervals of 2 to 4 minutes)
Operating hours: 18 hours daily
How Will Makati Subway Benefit Us?
1. Faster and Easier Commutes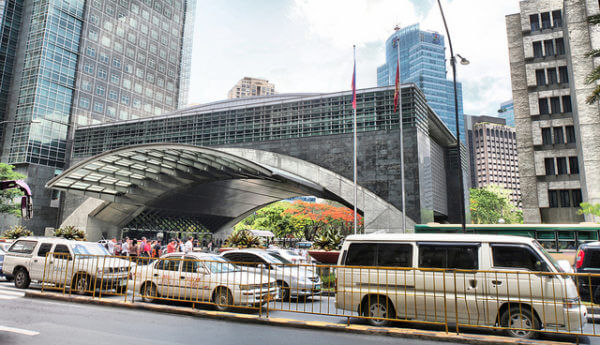 The Makati Subway System will ease the flow of traffic in the city, addressing the transport and parking problems of residents and workers. Citing feasibility studies, the city government estimates that the PRT will help reduce 270,000 vehicles on the road by 2048.
This project will benefit some 500,000 residents and five million workers who commute to and from Makati every day.
Makati Subway stations will be located near various landmarks around the city:
Ayala-EDSA
Ayala Avenue
SM Makati
Ayala Triangle Gardens
Legaspi Village
Makati Central Fire Station
Manila South Cemetery
Makati City Hall
J.P. Rizal Ave.
Poblacion Heritage Site
Rockwell Center
Guadalupe Viejo
Pasig River
St. Luke's Medical Center
Guadalupe Bridge
Guadalupe Nuevo
Lawton Ave.
University of Makati
Ospital ng Makati
Also, the intracity subway system will be connected with other mass transport systems in Metro Manila, including the MRT-3, Pasig River Ferry System, and the soon-to-be-constructed Metro Manila Mega Subway.
The Makati city government has assured the public that the five-year subway construction won't worsen traffic congestion, as it will be done in underground tunnels.
Read more:
2. Increased Work Productivity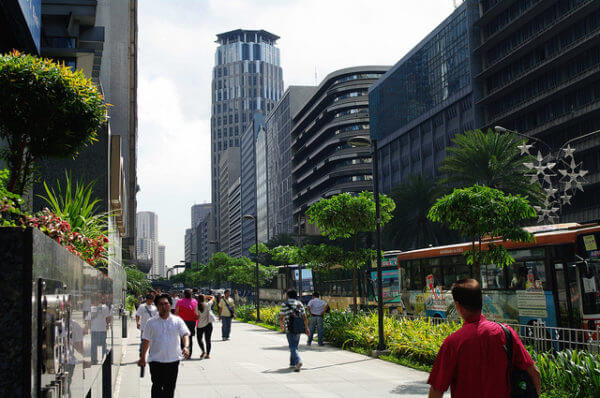 Because of the faster travel time around the city, people working in Makati will be more productive. Collectively, the higher work productivity will translate to our country's economic growth over time. It's expected to lead to a USD 600 million annual increase in the Philippine gross domestic product (GDP).
Read more: How Much Money Are You Losing Because of Traffic?
3. More Jobs and Business Opportunities
For building and operating the Makati Subway System alone, residents can expect about 6,000 new jobs and opportunities for small and medium businesses. According to the city government, this figure doesn't include the new jobs resulting from the improved mass transportation in Makati.
4. Increased Profits for Real Estate Investors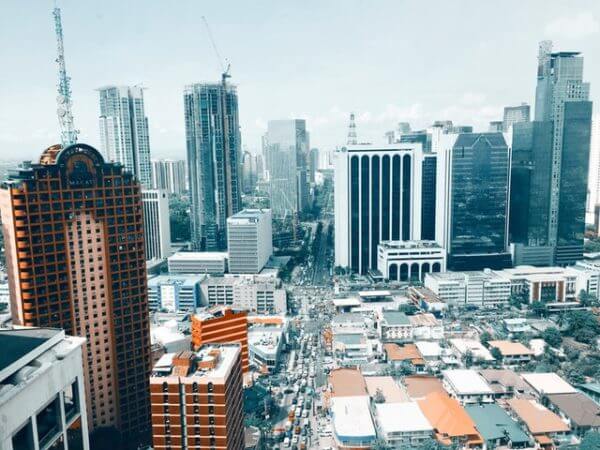 Good news for anyone with a property investment in Makati: land values will increase by 20% due to the Makati Subway System. The city government based this figure on the actual results of other underground railway systems in Asian cities like Hong Kong's MTR and Bangkok's MRT.
What does this mean to real estate investors? If you have a condo investment in Makati, you can get higher ROI from renting out or selling your property. For example, once the Makati PRT's construction begins, you can increase your Airbnb rental price.
According to property consultancy Colliers International Philippines, the Makati PRT—along with other major infrastructure projects in Metro Manila—will push up prices of land in locations where it will pass through. A higher demand for residential properties near the Makati Subway stations is seen to drive this growth.
Read more:
5. Reduced Air Pollution
Once built, the Makati Subway will be a breath of fresh air—literally and figuratively. The Makati City government expects it to help lower carbon dioxide emissions by 2.3 million tons in 2048.
Final Thoughts
Makati's new subway system is seen to solve the transport problems in the city. Let's hope it will deliver as promised.
Excited about the Makati Subway project? Or you're skeptical about it? Let us know your thoughts!