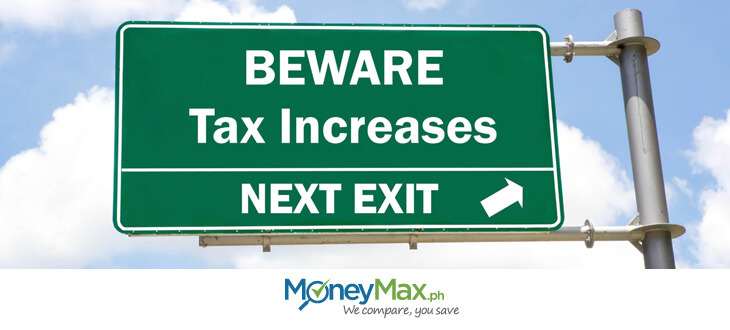 Are you willing to pay more for your new car? President-elect Rodrigo Duterte has expressed his planned policy reforms even before his proclamation on June 30, 2016 as the Philippines' new President. A lot of people are divided over some of these policies, but one of the most divisive ones is the fact that he is willing to consider imposing higher levies on non-essential items.
According to a report from the Tax Management Association of the Philippines (TMAP), the President-elect is considering higher taxes for items that are considered non-essential, like alcohol, and luxury cars.
The report also stated that Duterte has no plans to raise the VAT or taxes on cigarettes and other so-called "sin" products. What could happen if he pushes through with implementing non-essential taxes?
What is considered "non-essential"?
All taxes levied on non-essential items are called Excise Tax. This is the tax imposed on products made and sold locally and imported products. Among these are alcohol products, tobacco products, automobiles, petroleum, and mineral products.
Essentially, all of these products are levied a tax, which leads to these items gaining markup based on a standard retail price, or for imported items, due to costs of importing. These goods are considered non-essential because they aren't part of everyday consumption and needs.
How does it affect you?
While the TMAP has confirmed that the President-elect is amenable to raising taxes on non-essential goods, it will affect you directly. Higher taxes on cars may make your dream car more expensive than the original price, and you will pay more for your favorite beer.
Despite the definition of "non-essentials" of the Bureau of Internal Revenue (BIR), Duterte doesn't plan on raising the tax on petroleum. Gas prices will only fluctuate depending on the international oil market, as it is now.
What could happen?
Increasing taxes on items like luxury vehicles and other goods deemed part of the tax reforms that Duterte plans is that it generates income for the government. This income can be used to fund programs geared towards the overall improvement of the quality of life for the country.
This has been expressed by the President-elect but no concrete plan of action has been set. According to TMAP president Benedict R. Togonon, the President-elect has plans of pursuing tax reforms that are both complicated and comprehensive.
Togonon also said that the TMAP is optimistic in its view that changes to taxation are coming, as Duterte plans on making it one of the top priorities of his administration.
Final Thoughts
Given that the tax brackets are 29 years old, reforms are needed to reflect the rising cost of living. The President-elect's plan seems to be that there will be a complete overhaul in the way taxes – and tax collection – is implemented in the country. Change is coming but it won't happen instantly.