Owning a property is truly the fulfillment of a dream, especially if you think about your loved ones' security and comfort. However, owning a home in the Philippines comes with privileges and responsibilities. That's because homeowners are obliged to pay real property tax―an annual tax payment imposed by the local government.
Since the Department of Finance suggested increasing real property tax[1] or amilyar, property owners need to understand what this is all about. Whether you own land or just acquired a new home through a housing loan, it's your responsibility to pay this particular tax.
What is Real Property Tax?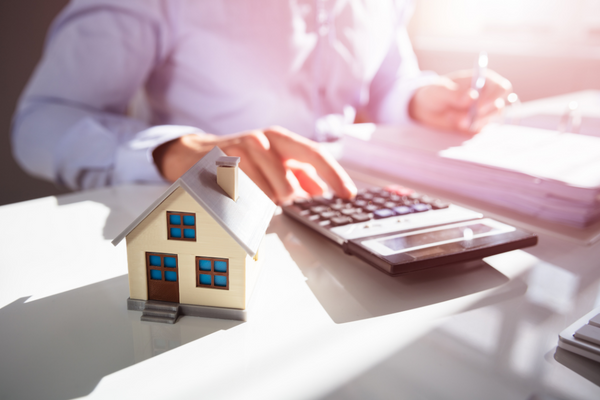 Real property tax, also known as amilyar, is a tax imposed on property owners by the LGU where your property is located. Also referred to as real estate tax, it's due on the first day of January of each year.
Curious about the meaning of amilyar? Amilyar is a Filipino colloquial term coined from the Spanish word amillaramiento, which means assessment of a tax. Tax collection was introduced to the Philippines during the Spanish era when a datu ruled a barangay and collected tax in exchange for protection and security.[2] At present, amilyar is collected by the LGUs to raise funds for public services.
How Much is

Amilyar

in the Philippines?
As stated in the Local Government Code of 1991, amilyar computation is based on the following rates:
1% of the assessed value of the property in the province

2% of the assessed value of the property within Metro Manila
In general, the assessment of real property tax follows this formula: Real Property Tax = Rate x Assessed Value.
For instance, if your property is in Metro Manila and the assessed value is ₱1,000,000, your real property tax will be: ₱1,000,000 x 2% = ₱20,000.
However, if your property of the same value is located in the province, your real property tax due will be ₱10,000.
Read more: Ask Moneymax: What are the Different Taxes in the Philippines?
Deadline for Real Property Tax in the Philippines for 2022
Curious to know the amilyar deadline for 2022? It should be paid on or before January 31 of each year. If you can't pay for the amilyar in full on January 31, you have the option to settle the amount due in four installments:
On or before March 31

2nd quarter: On or before June 30

3rd quarter: On or before September 30

4th quarter: On or before December 31
Real Property Tax, Tax Declaration, and Transfer Certificate of Title: What is the Difference?
Real property tax is the tax due to be paid by a property owner.
Tax declaration, on the other hand, is the property record that shows the property's assessed value as the basis for real property tax computation. Upon acquiring the Tax Declaration, you'll be given a tax declaration number once the registration of the property is approved.
Meanwhile, the Transfer Certificate of Title is absolute proof of property ownership.
Thus, based on the definitions above, a real property tax receipt or a tax declaration isn't absolute legal evidence that you own the property. It's issued to the property owner for any of the following purposes:
Requirement for a loan or mortgage

Requirement for transactions with government agencies like the BIR or Pag-IBIG

For personal file

For re-assessment of land or improvement of the property
Read more: How to Get Your TIN in the Philippines: Requirements, Steps, and Fees to Know
What are the

Requirements for Paying Amilyar

?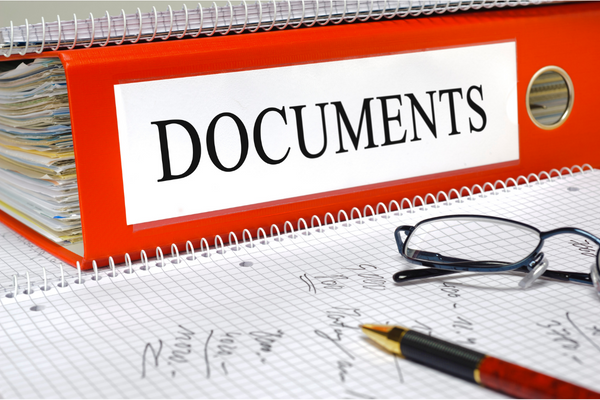 Some of the amilyar payment requirements you need to present include the following:
Previous Official Receipt of Tax Payment

Property Title

Tax Declaration Number
How to Pay Real Property Tax in the Philippines
Paying real property tax can be done online and in person by visiting the City Treasurer's Office or through your municipality's partner merchants.
Before you proceed with your payment, know how much you need to pay. If you need assistance on how to check your amilyar, you may visit, call, or email your city or municipal treasurer's office to request the latest real property tax computation or statement of account.
How to Pay

Amilyar

at the City Hall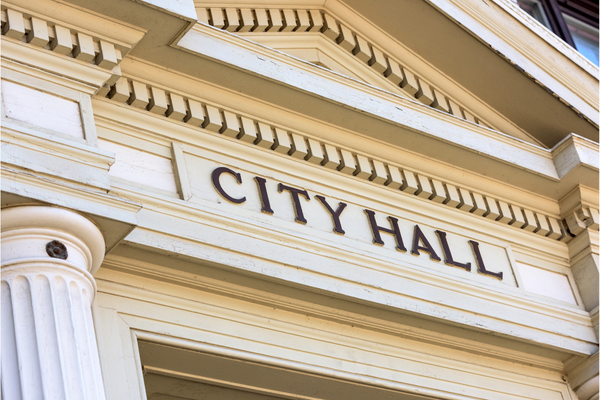 While some cities already offer online tax payment services, most local government units don't have this facility yet. So, where to pay real property tax if you can't do it online?
You need to visit the LGU's Treasurer's Office or any designated payment center and follow these steps:
Prepare the required documents if you've already paid before. For first-time payments, you may need to bring a copy of your property title and tax declaration number.

Proceed to your LGU's Assessor Office, Taxpayer's Lounge, or any window designated to assess the taxes to be paid for your property.

After the assessment, you should now have the exact amount to be paid.

Proceed to the billing section and pay the amount due.

Wait for the receipt as your proof of payment.
How to Pay

Amilyar

Online

and Through

Branches

and Partner Merchants
A lot of cities already have dedicated websites offering e-services for their residents. For instance, Quezon City's QC e-Services[3] lets its residents create an account to register and settle their payments for availing of city services, including amilyar online payments.
How to Pay Real Property Tax

in Quezon City
To avail of the online service, you must be a current taxpayer with updated real property tax payments.
You may also pay at the City Treasurer's Office at the Quezon City Hall or the following City Treasurer's Office branches and satellite offices:
👉 Quezon City CTO Branches (open Monday to Friday from 8 a.m. to 5 p.m.)
Cubao -

Socorro Brgy. Hall, 15th Avenue, Murphy

Galas -

Unang Hakbang Street, Brgy. San Isidro

Talipapa -

Talipapa Brgy Hall, Quirino Hi-way, Novaliches

La Loma -

Mayon Street, La Loma (near the police station)

Novaliches District Center -

Jordan Plains Subdivision, Novaliches

SM North -

Government Service Express, LG/F SM Annex, Brgy. Sto. Cristo, Bago Bantay
👉 Quezon City CTO Satellite Offices (open Monday to Saturday from 9 a.m. to 6 p.m.)
Ali Mall Cubao -

3/F Government Center

Fairview Terraces Mall -

QC Business Centre 2/F, Quirino Hi-way corner Maligaya Drive, Brgy. Pasong Putik, Novaliches

Fisher Mall -

Roof Deck

Robinsons Mall Novaliches -

3/F Lingkod Pinoy Center, Brgy. Kaligayahan, Novaliches

Robinsons Mall Galleria -

QC Business Center, Basement 2 EDSA Node

Robinsons Mall Magnolia -

QC Business Center, Lower Ground Floor
These branches and satellite offices offer assessment and payment of real property taxes. Just bring your official receipt from the previous year and present it to the Assessment Clerk. After you get your current assessment, you can proceed to pay your amilyar.
Delinquent Quezon City taxpayers will have to proceed to the Quezon City Hall's Delinquent Taxpayer Section.
How to Pay Real Property Tax

in Makati
In Makati, Makatizens are advised to have their business tax and real property tax assessed through makationlinepayments.com.[4]
On the website, choose real property tax and enter the tax declaration number. Once the amount to be paid is generated, pay your taxes via online banking or GCash. Send your payment to the city government of Makati with account number 003452-1008-85.[5] You can also pay via check payable to the "City Treasurer of Makati."
Aside from going to the city hall, you can also proceed to the Makatizen Hub on the third floor of SM Makati to pay your real property taxes (with the approved and updated billing assessment). It's open from Monday to Friday, 11 a.m. to 5 p.m.
How to Pay Real Property Tax

in Pasig
If you're a Pasigueño, you can pay real property tax through the Pasig City Online Services website. Follow these steps:
Create an account and provide the required information on the sign-up form.

Register your property using the latest Official Receipt and the date when the registration was made.

Get your property assessed to determine the amount to be paid.

Proceed with your payment.
Alternatively, you can go to Pasig City Hall, Manggahan Annex, Ugong Annex, or San Antonio Annex, depending on your property's location, to make your real property tax payments. These offices are open on weekdays from 8 a.m. to 5 p.m.
How to Pay Real Property Tax

in Taguig
Bring a copy of your latest tax declaration or real property tax receipt. If you don't have it, you can request a copy at the City Assessor's window at the SM Aura satellite office or Taguig Offsite Payment Center. Operating hours are from 8 a.m. to 5 p.m., Monday to Friday.
Present your tax declaration or real property tax receipt to the cashier for payment. You can pay in cash, via credit or debit card, GCash, or Maya. You may also pay via a manager or cashier's check payable to Taguig City Treasurer.
Discounts on

Real Property Tax in the Philippines 2022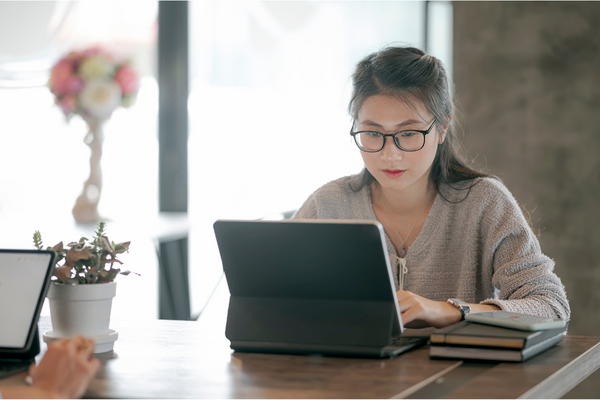 Most LGUs reward those who pay their taxes early. Taxpayers are encouraged to pay early or make advanced payments to avoid inconveniences such as long queues and congestion. Pay early, beat the rush, and get big tax discounts.
You can enjoy a 5% to 20% discount when you pay in advance or on time. But note that only property owners without delinquencies can enjoy discounts.
The Pasay City government is offering a 10% discount for prompt full or quarterly real property tax payments or advanced payments from November 1 to December 31, 2022.[6]
The City Treasurer's Office of Manila also offers a tax discount for advance and prompt payments for the tax year 2023. Pay your real property tax until December 29, 2022 to avail of the 15% discount, and make a prompt payment from January 1 to 31, 2023, to get a 10% discount. Taxpayers can make physical payments at the Manila City Hall from 9 a.m. to 4 p.m. or through the Go! Manila app.[7]
Meanwhile, the Quezon City Assessor's Office offers a 10% real property tax discount if you make your quarterly payment on or before December 31, 2022.[8]
If you own a property in Taguig, pay your taxes before December 29, 2022, to get a 20% real property tax discount.
How Do I Get a Declaration of Real Property Tax?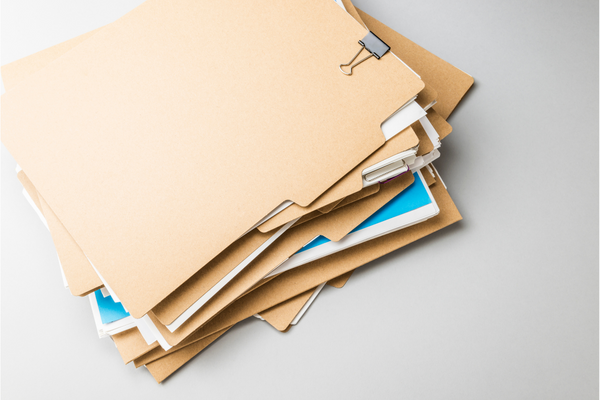 Depending on the LGU, you might need the following documents when getting a tax declaration of real property:
Certificate Authorizing Registration

BIR Tax Clearance Certificate

Transfer Fee Receipt

Updated Real Property Tax payment

Sworn Statement of True and Fair Market Value of the Property
You may also be asked to pay the following:
Filing fee

Annotation fee

Registration fee
Stepsto Getting a Real Property Tax Declaration
To get a real property tax declaration, follow these steps:
Submit your required documents. These will be assessed and ownership of the property will be verified. The Municipal Clerk will provide a date for you to return and continue the process.

The application for a Tax Declaration will be processed upon successful assessment and verification.

The processing will involve a system validation and inspection of the property. You may also be asked to pay the required fees.

Once the Appraiser Inspection Report is accomplished, the documents will be signed for approval.

All information will be encoded and stored in the LGU's system.

The tax declaration will then be printed and issued to you.
FAQs on

Real Property Tax in the Philippines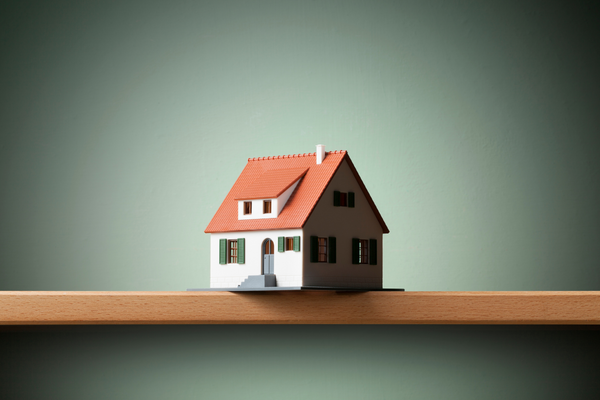 1. What is considered real property?
Real property in the Philippines doesn't refer to houses and buildings alone. According to the Civil Code of the Philippines, real property also refers to:
Trees or plants that are attached to a piece of land

Lands, roads, buildings, and other structures inherent to the piece of land

Animal houses or fish ponds and the animals that live in them

Paintings, decorations, and other elements placed in a building permanently
2. What happens if I fail to pay my

amilyar

on time?
Delays in your amilyar payment come with a hefty fine, which is 2% of the unpaid amount per month. The maximum penalty is 72% if you fail to pay your amilyar for 36 months (three years). The LGU may also file administrative or judicial action to auction off your property.
Read more: What Happens If I Don't Pay My Taxes? Tax Evasion Penalties Every Taxpayer Must Know
3. Is there amnesty for real

property tax in the Philippines

?
Yes, LGUs offer a tax relief scheme for a limited period to allow one-time or installment payments on deficient or delinquent real property taxes. Any penalties, surcharges, or accumulated interests are waived.
4. What are the exemptions from real property tax?
Some properties are exempted from paying real property tax, provided they fall into these categories stated in Section 234 of the Local Government Code:
Government-owned real property

Educational, charitable, and religious institutions

Equipment and machinery for power generation or water distribution

Machinery for environmental protection and pollution control

Duly registered cooperative-owned real property
Related reading: Inheriting Property? Learn About Estate Tax in the Philippines First
Final Thoughts
Owning property comes with costs. Your desire to provide the best possible home for your family also comes with responsibilities—one of which is real property tax in the Philippines.
Pay it in full and on time to save on penalties and fines. You'll also ensure that the property you worked so hard for will remain yours.

Sources: