If you've been paying your taxes manually, you know how inconvenient it could be—not to mention that it's risky because of the serious threat of COVID-19.
This makes the BIR online tax payment a much better alternative to manual payment. Rather than line up at the bank or a BIR Revenue District Office (RDO), you can just stay at home and pay your taxes using your bank account, credit or debit card, or mobile wallet.
Since it's tax filing season, the BIR has recently announced that there will be no more deadline extension for tax filing,[1] so make sure you're up to date with your filing and payments.
Take advantage of BIR's online payment methods to enjoy a quick and hassle-free transaction. Know how with this BIR online payment guide.
Why Should You Pay Your Taxes Online?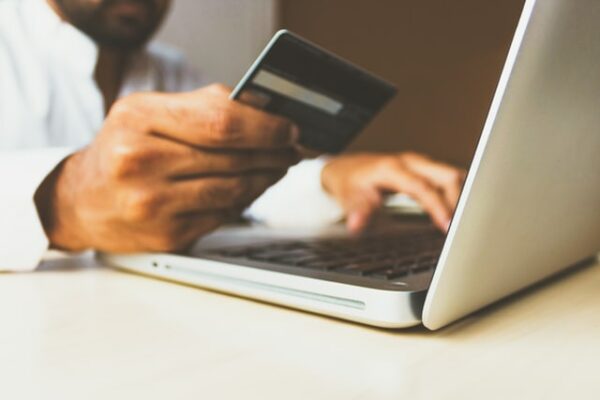 Online tax payment offers several advantages over manual payment. Here are the best reasons to pay your taxes online.
Safety
Paying online helps you avoid crowds and long lines, reducing your risk of exposure to COVID-19. Plus, you don't have to worry about bringing a large amount of cash when you go out. You can just pay your taxes in the safety of your home.
Convenience
Using online channels to pay your taxes is quick and easy, and you don't have to schedule a trip to the bank or payment center anymore. Also, it's worth noting that BIR is set to offer 24/7 online tax services in 2022-2023.[2] This simply means that you can settle your dues anytime, anywhere.
Meeting the Tax Payment Deadline
Because BIR online payment is more convenient and faster than manual payment, you're likely to pay on time and avoid penalties for late tax payment.
Focusing on Your Business Operations
Manual tax filing and payment is a tedious and time-consuming process. If you're selling online, tax payment over the internet saves you time and allows you to focus more on growing your business. Now that the BIR wants online sellers to pay taxes,[3] it will be easy for you to comply with tax regulations for online sellers in the Philippines, thanks to BIR online payment options.
Read more: How to Get ITR in the Philippines: Guide to Responsible Filing of Taxes for Mixed-Income Earners
Secured Transaction
When you pay online, your transaction is encrypted, and your personal information is protected. You're the only one who has access to your online banking app or e-wallet. The BIR also has a secured payment gateway through the Authorized Agent Bank's e-Payment channels.
E-Receipts as Official Payment Proof
You'll receive an e-receipt that's an official proof of payment when you pay electronically. You can use this to file your income tax return (ITR). What's good about these e-receipts is that you can save and easily access these proof of payments in case there are disputes with your transactions.
Related article: Know Your Taxes: Basics of Tax in the Philippines
Some Important Reminders from the BIR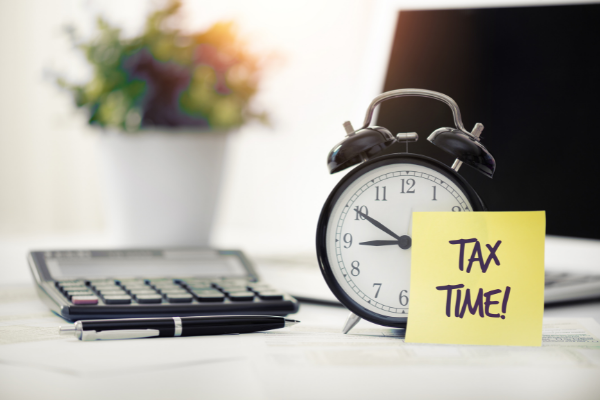 ​​In its March 22, 2022 advisory[5], the BIR announced that the deadline for filing the Annual Income Tax Return is on April 18, 2022 since April 15 falls on a Good Friday.
Taxpayers can also file their AITR and pay their taxes through Accredited Agent Banks (AAB) regardless of their Revenue District Office. For example, if your RDO is in Pasig but you're in Batangas, you can file in Batangas and pay through any preferred electronic payment channels. Previously, you could only pay within your RDO.
You can settle income tax payments via cash and check payments through your Revenue Collection Officers. For check payments, make sure the check is payable to the Bureau of Internal Revenue. You may or may not include the IFO name and TIN of the taxpayer as previously required.
You can file your AITR through the eBIR Forms System and then pay through AAB, RCO, or electronic payment (ePay) facilities such as Landbank of the Philippines, Development Bank of the Philippines, and Union Bank of the Philippines.
If you're going to settle payments through BIR Taxpayer Software Provider (TSP), you can use GCash, Paymaya, or MyEG.
Important: Taxpayers who are required to file electronically should file electronically. If you pay manually, it will be considered a Wrong Venue filing. But if the eFPS is unavailable, you can still file via the eBIRForms facility and pay through any of the accredited payment facilities. If both the eFPS and eBIRForms aren't available, then you can do a manual filing and payment.
BIR Online Payment Tips for First-Time Taxpayers
Paying your taxes online for the first time can be a bit daunting, especially if you're used to doing it manually. But it's actually easy and stress-free, especially if you follow these tips.
Prepare Your Documents
Before you begin, make sure you have all the documents and information you need. This includes your forms, Tax Identification Number, and other important details that you need before logging in to the BIR online system. It's best to have a physical copy of your login credentials, like printing it or writing it down in a notebook, so you don't forget them.
Review Payment Instructions and Details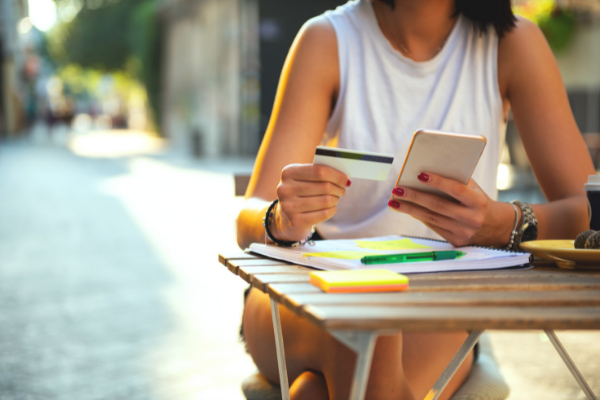 Ensure that all the information you've entered are accurate. For instance, check the spelling of the names, the sender and recipient, the amount in pesos, and more. Unfortunately, if the bank account number is incorrect, you can't get a refund once the payment is sent.
Print Hard Copies of Online Transactions
Since you'll be receiving digital copies of your transactions such as payment acknowledgments and e-receipts in your email, it's good to have physical copies in case you accidentally clean your inbox.
BIR Online Payment Channels
Here are the different e-payment options you can choose from when paying taxes and other fees to the BIR.
1. Online Banking Channels
Who can pay online: Taxpayers who are enrolled in the BIR Electronic Filing and Payment System (eFPS)
Accepted payment method: Bank transfer
Having a mobile banking app or an online account makes purchases and bills payment much easier. But do you know that you can also use it to pay your taxes and other government-related dues? Thanks to the BIR's partnership with several banks, such as BPI, China Bank, PNB, and UCPB.
2. LANDBANK Link.BizPortal
Who can pay online:
Taxpayers with LANDBANK ATM savings or current account
BancNet ATM/debit/prepaid cardholders
RCBC and Robinsons Bank depositors using the PESONet facility
Accepted payment methods:
Bank transfer
ATM, debit card, or prepaid card
PESONet
Landbank Link.BizPortal's main service is helping clients pay for products and services online, but you can also use it to settle your BIR-related dues. It can accommodate small and large payments. Landbank's online banking facility can also generate and issue online payment confirmation that clients can print or receive through email. Because it's available seven days a week, including holidays (except system maintenance), you can deal with your taxes any day you want.
3. DBP Pay Tax Online
Who can pay online:
BancNet ATM/debit cardholders
Visa/Mastercard credit cardholders
Accepted payment methods:
DBP, a government-owned bank, has a payment solution that allows taxpayers to pay electronically by simply providing the following details: TIN, Tax Type, RDO, Form Number, and Amount. Just remember that you'll have to pay a fee to use this facility's services.

4. UnionBank Online app
Who can pay online: Taxpayers with a UnionBank account
Accepted payment method: Bank transfer
A lot of users swear by the efficiency and functionality of the UnionBank Online app. If you already have a UnionBank account, registration is a breeze. Navigating the app is easy, as the design is highly intuitive.


5. GCash app
Who can pay online: Taxpayers with a Globe or TM mobile number registered with GCash who have enough funds in their mobile wallet for tax payment
Accepted payment method: GCash Wallet
GCash is one of the most popular mobile wallets today, thanks to its easy-to-use and intuitive interface. This e-wallet app makes sending and receiving money hassle-free. You can also do BIR online payment through GCash without having to pay a service fee.
6. PayMaya app
Who can pay online: Taxpayers who have a PayMaya account with sufficient balance for tax payment
Accepted payment method: PayMaya wallet
PayMaya is another leading mobile wallet in the country. Under the Bills Pay section of the app, you'll find BIR as one of the billers. PayMaya assures individual taxpayers that they can pay their taxes anywhere 24/7.
7. Moneygment app
Who can pay online: Taxpayers with a Moneygment account and sufficient funds in their e-wallet for tax payment
Accepted payment methods:
Moneygment wallet
ECPay
Dragonpay
7-Eleven
PayPal
Moneygment is an app that provides financial solutions for OFWs, homemakers, and Filipinos without experience in banking. If you're running a small business, this app may be the best choice for you as far as tax payments are concerned. This is because Moneygment is also designed with small to medium enterprises in mind.
Moneygment also has strong partnerships with reputable financial institutions, so you're assured that your transactions are secure.
8. Central Business Portal
Who can pay online: New corporations in the Philippines
The government has now made business registration and compliance with BIR-related requirements much easier with the Central Business Portal (CBP).
It serves as a one-stop-shop for people looking for information about registering a corporation and applying for a business Taxpayer Identification Number (TIN). The said portal can also generate an electronic Certificate of Registration.
Another CBP feature is the payment of the ₱500 annual registration fee (ARF) and the ₱30 loose Documentary Stamp Tax (DST). However, corporate taxpayers can pay these fees outside the CBP through any of the BIR online payment channels listed above.
If you want to learn more, you can visit the Central Business Portal.[4]
How to Pay Tax Online Through eFPS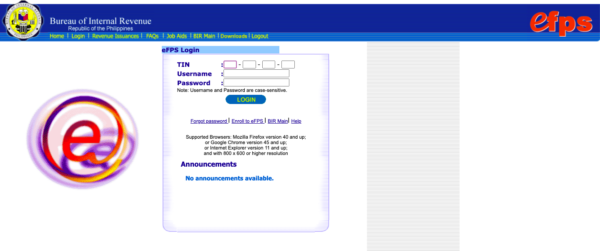 If you're registered to the BIR Electronic Filing and Payment System (eFPS), you should first file your tax return using the eFPS website.[6]
Once you're done with your tax filing, proceed with these BIR online payment steps through the eFPS:
Click on "Proceed to Payment" to go to the eFPS Payment Form page.
Select "Bank Transfer" as your payment mode.
Choose your bank from among the list of Transacting Banks.
Enter your tax payment amount.
Click the Submit button. Then click "OK." This will redirect you to your bank's online banking site.
Log in to your online banking account.
Proceed with paying your tax to BIR through the online banking platform.
Once you're done with your BIR online payment, a confirmation page will be displayed to indicate your successful transaction.
See also: Inheriting Property? Learn About Estate Tax in the Philippines First
BIR Online Tax Payment Steps for eBIRForms Filers
File your tax online using the Electronic Bureau of Internal Revenue Forms (eBIRForms) package, which can be downloaded from the BIR website.[7]
After accomplishing and submitting your tax return, you can proceed to pay your tax using any of the BIR online payment channels.
How to Pay BIR Online via LANDBANK / PESONet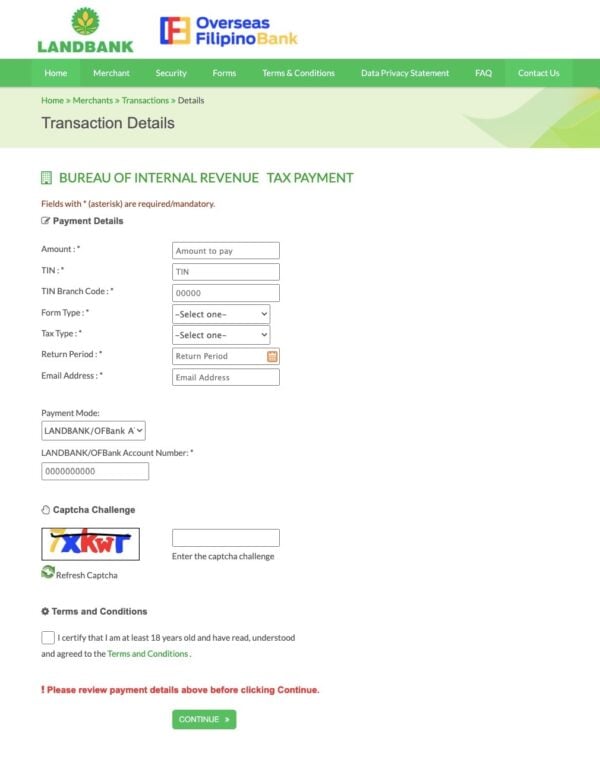 Access the LANDBANK Link.BizPortal.[8]
Click the Pay Now button.
Enter "BUREAU OF INTERNAL REVENUE" in the Merchant field. Click the Continue button.
Select "Tax Payment." Click the Continue button.
Enter the necessary payment details and the captcha code. Agree to the Terms and Conditions. Click the Continue button.
Review your payment details. Then provide your LANDBANK or BancNet account information or log-in credentials with other banks.
Proceed with the BIR online payment and click the Submit button. A payment confirmation will be displayed, which will also be emailed to you.
How to Pay BIR Using DBP Pay Tax Online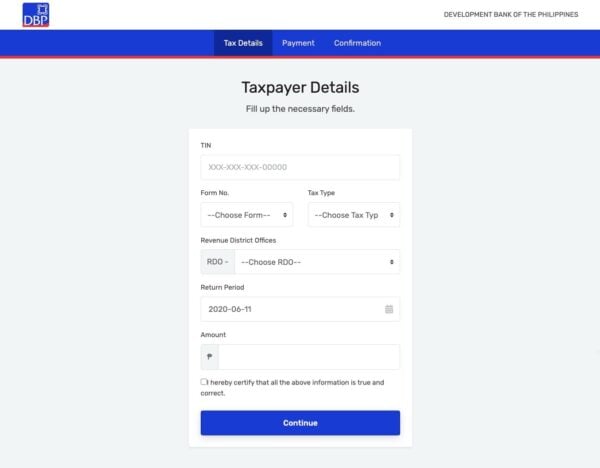 Go to the DBP Pay Tax website.[9]
Fill out the Taxpayer Details form. Tick the box to confirm that your information is true and correct.
Click the Continue button.
Enter your full name and email address. Tick the box to confirm that your information is true and correct. Tap the Proceed to Payment button.
Select your preferred payment method. Click the Proceed to Pay button.
Enter your credit/debit card details (card number, CVV, and expiry date).
Click on "Confirm Payment." Your transaction summary will appear, which you can download as a PDF file. You'll also receive your transaction details via email.
How to Pay BIR via UnionBank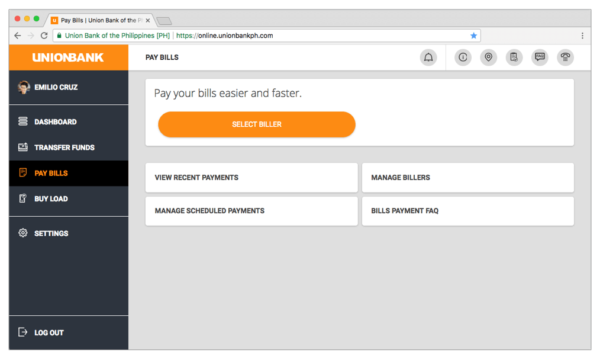 Access UnionBank Online or UnionBank mobile app.[10]
Enter your user ID and password to log in to your online/mobile banking account.
Click on "Pay Bills."
In the Biller List, select "Bureau of Internal Revenue."
Enter the required payment information.
Choose the UnionBank account where your BIR online payment will be debited.
Review your payment details.
Click on "Pay" to confirm your payment. A payment confirmation will appear, which you'll also receive via email.
BIR Online Payment Using GCash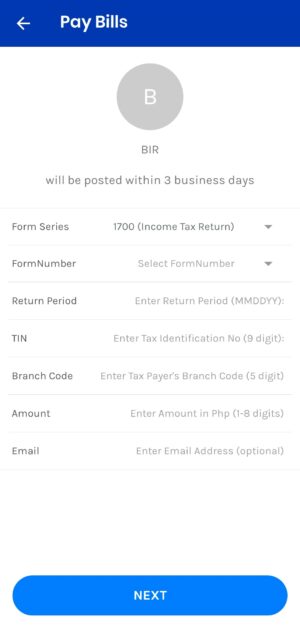 Launch the GCash app and log in to your account using your four-digit MPIN.
Tap the Pay Bills icon.
Select "Government" > "BIR."
Fill out the Pay BIR form.
Confirm your payment details.
Your payment confirmation will be displayed. You'll also receive a text confirmation of your successful transaction.
How to Pay BIR Using PayMaya App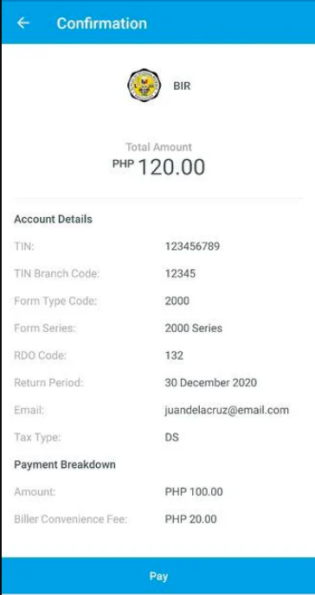 Open the PayMaya app and log in to your account.
Tap the Pay Bills icon.
Type "BIR" in the search box.
Enter your tax information. Tap the Continue button.
Review your payment details.
Tap the Pay button to confirm your BIR online payment.
View the confirmation receipt on the screen. You'll also receive the payment confirmation via SMS and email.
How to Pay BIR Using Moneygment App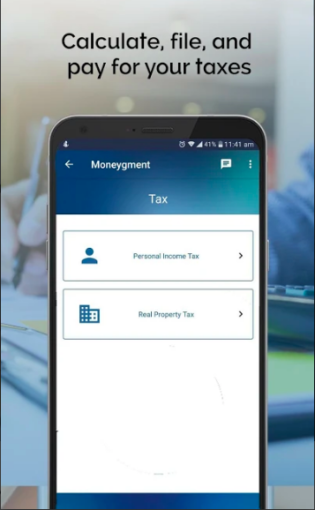 Open the Moneygment app and log in to your account.
Tap on "Calculate, pay and file your taxes."
Select "Create or update your profile."
Provide your tax information and personal details.
Enter your income and expenses in the income and expense button.
Select "View your tax computation and pay" to file your tax.
Choose the applicable tax period for your BIR payment. Tap the Continue button.
Select your preferred payment method. Tap the Proceed button.
Check your email for a confirmation message of your BIR online payment transaction.
Some Tips for Paying Your Taxes Online Safely
The BIR online payment channels may be equipped with security features, but it always pays to be safe. When you make financial transactions online, you provide sensitive data such as your personal details and credit or debit card details. That could be compromised if it falls into the wrong hands. Fraudsters and cybercriminals are quickly adapting, and you need to protect yourself.
Here are some tips to keep in mind when it comes to online payment of BIR taxes:
1. Install Security Software
It's likely that your computer already has a security program. But does your smartphone have it, too? All the devices that you're using for online activities, such as bills payments, should have a strong layer of protection. Otherwise, cybercriminals may find a loophole in your system that they can exploit. When that happens, they'll be able to retrieve important details about you, such as your bank account number and TIN.
2. Use a VPN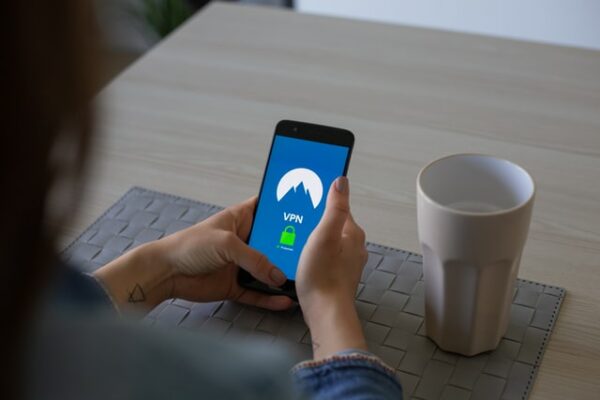 A virtual private network or VPN is a service that helps you hide your private information when you're surfing the web. Experts recommend this service when you're using public Wi-Fi. You may not need it when you're using your internet connection at home.
But just to be sure, you can activate it if you're making important and sensitive transactions, such as bills and tax payments. Just beware of "free" VPN services, as the provider might be actually tracking your online activity.
3. Strengthen Your Passwords
This should be a basic precautionary measure, but there are still a lot of people who use lax passwords for important accounts for banking, bills payments, and tax payments.
Don't use the same password for all your online accounts. If you think that tracking or remembering multiple passwords is going to be difficult, use a password manager (Just make sure to use a trustworthy one).
Strong passwords are unique, so as much as possible, use random combinations of letters, symbols, and numbers. More importantly, treat your password like a toothbrush; change it every once in a while.
4. Make Sure That the Website Has an Encryption Icon
When you're using a payment facility, always look for the lock icon in your browser. If the website you're using doesn't have it, don't proceed. Otherwise, your data runs the risk of being tracked and stolen. Other than the lock icon, see to it that the URL starts with "https" and not "http."
5. Dispose of the Data That Can be Potentially Stolen
Never ever store sensitive data or information, such as passwords, TIN, and bank account numbers, in the local drive or folder of your smartphone or computer.
If your devices get lost, thieves and hackers may get a hold of these pieces of information. Make it a habit to dispose of data that can be stolen. But before doing so, create a back-up and store it in an external hard drive, which you can keep in a secret place.
6. Use a Separate Email Address
Refrain from using the same email address that you use for your social media accounts and online banking. Create a separate email address that's not related to your personal online activities and browsing habits. This will prevent you from receiving phishing emails and help protect your online banking accounts.
In 2021, over 500 million Facebook accounts had been exposed and posted on a website that hackers visit. To check if your email address has been compromised in a data breach, you can visit haveibeenpwned.com and enter your email address.
Final Thoughts
Part of being a responsible taxpayer and citizen of the country is paying your taxes correctly and on time. Keep your tax payment worries at bay—use a BIR online payment channel to remit your taxes before the deadline.

Sources: