Initially, the idea of giving your teen a credit card may conjure images of big monthly bills or of your kid dining out or partying with kids. After all, teens are not always thought of as financially responsible individuals. Even if your kid is an accountable and sensible person, you may still feel anxious.
To quell some of your unfounded fears, let us share with you these words: A lot of teens actually have a good sense of what's practical or not. So cut them some slack—don't underestimate their wisdom.
If you've been thinking things through, let us help you. We've come up with a simple guide that will let you determine if you should get credit cards for teens.
Why Give Your Teen a Credit Card?
It's highly encouraged that you give your teens a credit card. Doing so actually comes with a lot of benefits, like the ones listed below. But we advise that you always proceed with utmost caution.
Teaching Financial Responsibility
A lot of young adults and even established professionals have ended up dealing with unmanageable credit card debts. Primarily, this is because they're not aware of the potential consequences of card misuse. Even if they have an idea of these repercussions, these adults underestimate them.
If you get your kid a credit card, you can explain how it works, its benefits, and its pitfalls. You can teach them early on about the importance of credit building (though they're not likely going to deal with it at this point yet).
Useful in Emergencies
Of course, you wouldn't want your kid to find themselves in a financial emergency. But you've got to think far ahead. Consider this scenario: Your kid may not be able to go home since they're cash-strapped. But if they have a credit card, they can book a ride-hailing service to take them home. Ultimately, giving them a credit card also gives you peace of mind.
Safe to Use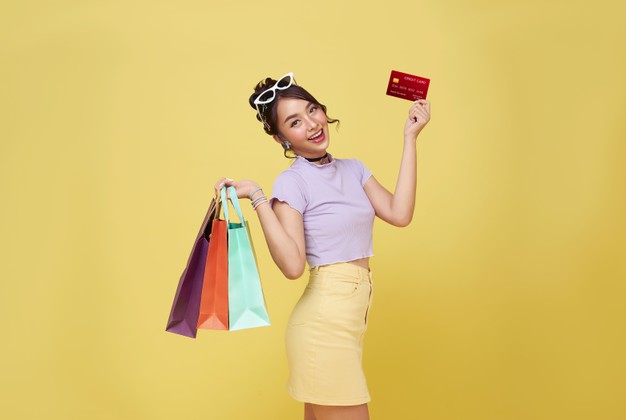 More often than not, bringing a credit card is obviously a whole lot safer than bringing cash. A lot of cards nowadays have superb security features. In case the card gets lost, you can always have it blocked and get a new credit card for teenagers.
Tracking Your Kid's Spending
Since many credit cards for teens are actually supplementary cards, your kid's transactions will be added to your monthly billing statements. After monitoring your kid's expenses, you can point out the problematic areas in their spending and provide some useful pieces of advice that will help them form good financial habits.
When Should You Give Your Teen a Credit Card?
While you can actually give your teenage kid a credit card, you've got to do it at the right time—most probably when they already have an idea of what good spending is.
Here's how you can figure out the right time to give them that card.
Your Teen Shows Signs of Financial Responsibility or Independence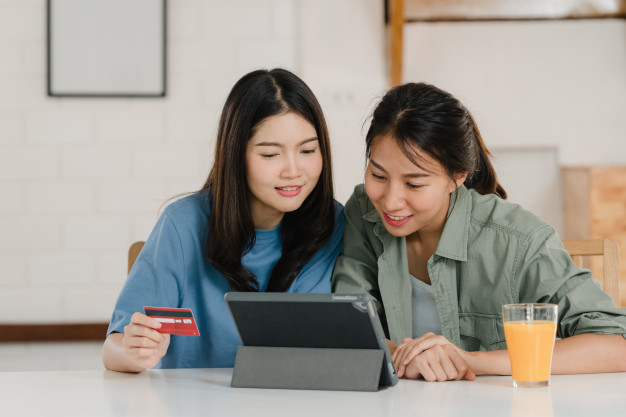 If you have taught your kid the value of frugality and resourcefulness at an early age, chances are they're already applying what they learned to their teenage years. They may already be saving up for the things they want to buy, so they won't have to ask for money from you. They may be budgeting their weekly allowance wisely.
When you notice these behaviors or patterns, you may consider giving them a credit card. Your teen will probably look at this card as another resource to manage.
They Have the Means to Pay Off the Bills
If your teen is already making money from part-time jobs or side gigs, you can have them cover their expenses that appear in your monthly statement. That way, they'll learn how to budget and set aside money for recurring financial obligations, such as credit card bills. This will also encourage them to curb their credit card expenses since they don't want any significant deductions from their monthly salary.
You Have the Means to Cover Additional Expenses
If you want to give your teens a supplementary card, you should be prepared for the additional expenses that you'll need to cover. Essentially, it is you who will be paying all the credit card bills, including the ones incurred by your kids. If your salary cannot accommodate this kind of concern, park the plan and think things through again.
Your Teen is Already in College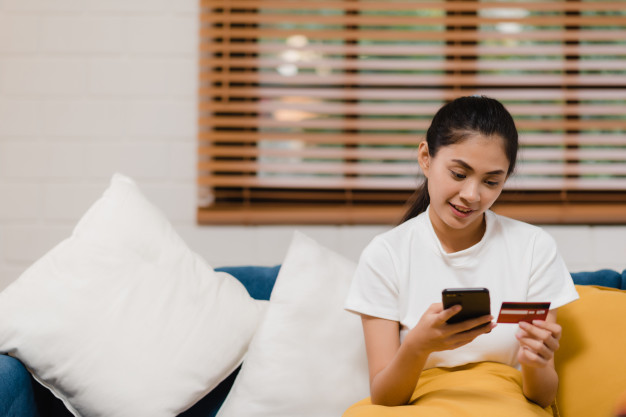 College teens, especially those who are living far from home, will always face emergency expenses. To help them deal with these financial setbacks, you can let them use a credit card. But make sure to remind them that it should be used only in real emergencies and education-related requirements or expenses.
You're Sure That You Can Trust Your Teen with a Credit Card
Credit cards for teens can come in handy during emergencies, but there is also a risk of them being misused by youngsters.
Here are some questions to ask your teen to help you evaluate whether he or she is ready to be trusted with the privilege:
Why do you need a credit card?
Where would you like or need to use a credit card?
What are the items you would buy using the card?
Would you rather have a credit card or cash allowance?
Will you face the consequences if you reach your credit limit or max out your card?
These questions will give you an idea about your teen child's perception of having a credit card of his/her own.

Can a Teenager Apply for a Credit Card?
In the Philippines, banks don't generally issue primary credit cards to teens aged 17 and below. They mostly grant credit card accounts to clients who are 21 years old and above.
But if you have a principal credit card, you can get your teens a supplementary card from your issuing bank.
What is the Best Credit Cards for Teen?
Here are some supplementary card options that you can choose from for your teenage kids.
AUB Classic Mastercard

The best thing about this AUB credit card is that annual fees are waived for life.[1] For your new purchases, the bank will not impose any interest. You can also earn 1 reward point for every PHP 20 spend on your supplementary card.
Key Features and Fees
Maximum supplementary cards per account: No limit
Age requirement for supplementary cardholder: At least 14 years old
Supplementary credit limit: Assigned by the principal cardholder
Minimum monthly income requirement for principal cardholder: PHP 21,000
Annual fee: No annual fee for life
Interest rate: 2%
Late payment fee:

Monthly option: PHP 750 or the unpaid minimum amount due, whichever is lower
Semi-monthly option: PHP 375 or the unpaid minimum amount due, whichever is lower
Weekly option: PHP 187.50 or the unpaid minimum amount due, whichever is lower

Overlimit fee: None
Related articles:
Final Thoughts
It's reasonable to feel anxious at the thought of giving credit cards to teens. But you must fight some of those unfounded worries or fears if you want to teach them about the value of being financially responsible. Know that they can learn about financial responsibility only when they're faced with real-world situations and dilemmas. In many cases, it is that credit card that will teach them about this particular lesson.

Sources: