No one can resist the appeal and convenience of online shopping. With just a few taps on your smartphone, you can get everything you need and want, from food to clothes and even iPhone cases. And what makes online shopping much easier is your credit card.
If you want to upgrade your online shopping experience, now's the time to get a virtual credit card. In this case, the BPI eCredit card is one of your best choices if you own a regular credit card from BPI or are planning to apply for one.
Here's a simple guide that will give you all the important things you need to know about this BPI virtual card.
What is a BPI eCredit Card?
The BPI eCredit Card is a virtual, intangible credit card exclusively designed for online shopping and transactions such as bills payments.[1] This virtual card works as a companion card to your existing physical BPI credit card.
How Does the BPI eCredit Card Work?

A BPI eCredit card works like a physical credit card, except that its details and credentials are stored online (specifically in the cardholder's account on the BPI Mobile app). Its credit line is actually part of the main credit card.
You can also think of the eCredit card as the middleman between you and the online shop you're buying from. Whenever you buy something online, your eCredit card will pay for it. However, it will debit the payment from your main credit card's credit line.
Read more:
Why Should You Get a BPI eCredit Card?
While the BPI virtual card works like a physical card, it offers some edge that may convince you to get one.
Here are the reasons why you should apply for a BPI eCredit Card.
1. Highly Secure Virtual Card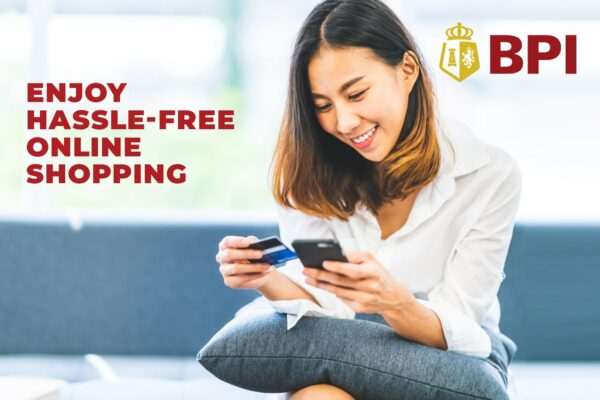 The eCredit card has a different card number from the main card. So in case the store you're buying from is hacked or experiencing a data breach, hackers will only be able to get the number of your virtual credit card and not the digits of your actual credit card.
On top of that, virtual credit cards are intangible. This only means that no card will be stolen from you unless your phone got stolen (in which case, you can just freeze your account to keep any fraudulent activities at bay).
2. Easily Manage Your Spending
Virtual credit cards, such as the BPI eCredit card, have functions that allow you to adjust your credit limit, so you can use your credit line wisely and curb your impulse spending.
3. Get Exclusive Perks and Benefits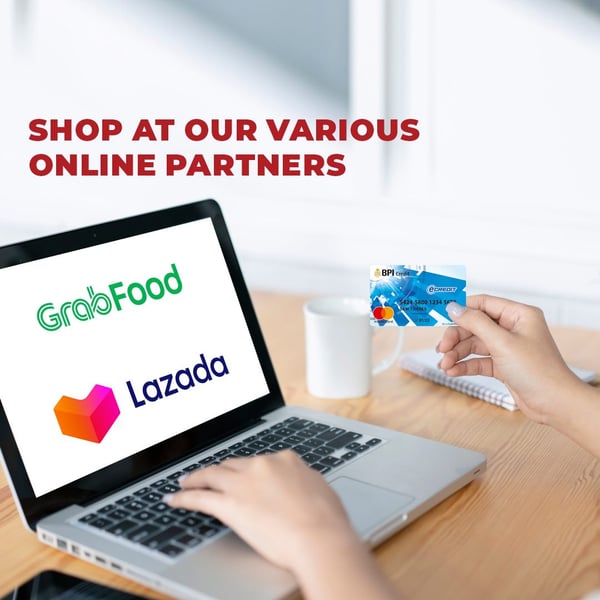 BPI has a wide array of partner online stores and merchants. Using your eCredit card at these shops may give you some benefits, such as rewards and freebies.
4. No Annual Fee
The best thing about BPI eCredit Card? It has no annual fee. In other words, it's free for life![2]
How to Apply for a BPI eCredit Card
The BPI eCredit Card application process is straightforward. It mainly requires an existing physical BPI credit card. If you already have one, request for an eCredit card by calling the BPI hotline (02) 889-10000. The bank also allows cardholders to visit any BPI branch to apply for a virtual card.
If you don't have a physical BPI credit card yet, apply for one first online. It'll only take 5 to 10 minutes, especially if you have your requirements ready.[3]
Not decided yet on the right BPI credit card for you? Worry not—you can quickly compare credit cards at Moneymax for free.
Note: The BPI eCredit Card is free. So, be wary of agents asking you to pay a fee just to get one. Transact only with authorized BPI personnel.
Read more: Need a Card? Here's a Guide to Credit Card Online Application

How to Use Your BPI eCredit Card
When buying things online, use your eCredit card the way you use your physical credit card. On the Payments page of the online store, just input the virtual credit card number, the expiry date, and the CVV number.
BPI eCredit Card FAQs
1. What is the BPI eCredit card's limit?
The beauty of the BPI eCredit Card is that it allows you to set your preferred credit limit for it. This means you can either reduce or increase your BPI eCredit card limit, depending on your circumstances, budget, and current financial situation.
Moreover, this approach allows you to avoid exposing your real credit line online. In case of a data breach, your loss will be minimized if you have set a low limit. On the other hand, you can increase the limit of your virtual card when you're making big-ticket purchases.
2. Does the BPI eCredit Card earn points?
Reward hunters and deal lovers will surely love the BPI eCredit card as it also earns points! You can earn 1 rewards point for every PHP 35 spend using this virtual card
3. How can I activate my eCredit card?
For you to enjoy the benefits of an eCredit card, you have to activate it as soon as possible. You may follow the instructions below:
Text BPIACTLast 10 digits of your card (For example: BPIACT 1234567890).
Send the request to 225689.
Alternatively, you may access BPI's phone banking services to clear some things. Just call the BPI hotline (02) 889-10000.
Reminders on BPI eCredit Card Activation via SMS
You should be the principal cardholder to be able to activate the card. See to it that you're using the same mobile number that you have registered with BPI.
Your request to activate your card is normally processed within two banking days.
4. How to do an eCredit card balance inquiry?
It's quick and easy to check your eCredit card balance. Simply access the BPI Online website or BPI Mobile app, log in to your account, and choose "My Accounts." You'll then be able to view the balance on your eCredit card and other BPI accounts.
5. How can I pay my eCredit card bill?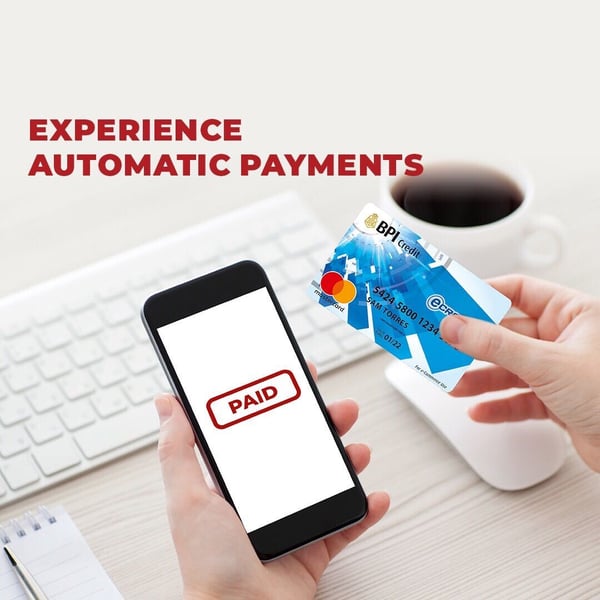 You can pay your eCredit Card bill through accredited payment channels, such as the following:
Bayad Center
Cebuana Lhuillier
ECPay
SM Payment Counters
But for convenience's sake, we recommend paying your bills via the BPI Mobile App. Here's what you need to do:
Launch your BPI Mobile App
Go to Payments/Load
Select Pay Bills
Supply the details of the biller. You may also choose to enroll them, so payments will be much easier next time. Check the link below for the list of merchants and accredited BPI Credit Card billers.[3]
Check the details then click Confirm.
Enter your one-time PIN (OTP) and select Submit.
Final Thoughts
Online shopping is already a norm, especially in the COVID-19 pandemic, which is why banks are keeping up with the changes. They do that by facilitating convenient online payment methods, such as virtual credit cards.
When it comes to virtual online payments, the BPI eCredit card is among the best choices that you can go for. It's free, safe, and easy to manage. Moreover, it comes with exciting rewards!
If you're looking for more credit card choices, feel free to browse our website. You can even use our comparison tool or apply for a credit card with us!

Sources: