Welcome to the latest edition of Moneymax Reviews! In our previous HSBC Red Mastercard review, we noted how rewarding this credit card is. While it's an awesome card overall, you might want your credit card perks leveled up if, say, you'll travel a lot when the quarantine restrictions have become more relaxed. Which brings us to an HSBC Platinum Visa review.
Among HSBC's credit card offerings, the Platinum Visa Rebate Credit Card is touted as the "ultimate shopping and travel rebate card." Is this card really worth considering? This HSBC Platinum Visa review will find that out and more.
HSBC Platinum Visa Review: Credit Card Key Features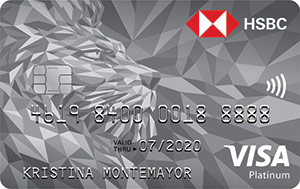 First, let's check the basic features to see if you qualify for the HSBC Platinum Visa Rebate Card.
Annual fee: PHP 5,000 (free for the first year)
Interest rate: 2%
Minimum monthly income requirement: PHP 41,666.67
Cash advance fee: PHP 200
Late payment fee: PHP 1,000 or the unpaid minimum amount due, whichever is lower
Overlimit fee: PHP 800
Foreign transaction fee: 2.5% of the converted sum plus 1% assessment fee by Visa
Card replacement fee: PHP 400
Why Should I Get an HSBC Platinum Visa Rebate Card?
Earn Travel and Shopping Rebates Fast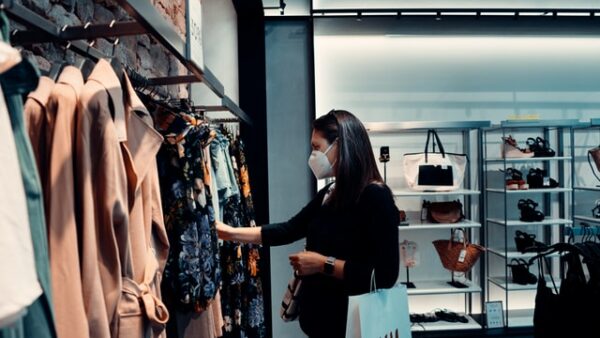 With the HSBC Platinum Visa Rebate Card, you'll enjoy one of the highest cashback rates in the Philippines. You earn rebates fast with every purchase charged to your HSBC credit card—and earn faster for certain spending categories.
Here's how to collect rebates using your HSBC Platinum Visa Rebate credit card:
5% rebates on travel and shopping spend (including online shopping transactions)
1% rebate on insurance
0.50% rebate on all other spend
Pay for Big-Ticket Purchases at 0% Interest on Up to 36 Monthly Installments
HSBC credit cards, including the Platinum Visa Rebate Card, allow cardholders to convert straight purchases into more affordable installments of up to 36 months at zero interest. Installment transactions also earn 3x bonus points. This installment plan[2] applies to appliances, gadgets, furniture, and other big-ticket items.
Read more: HSBC Credit Card Application: A Guide for First Timers
What Perks Can I Enjoy with My HSBC Platinum Visa Rebate Card?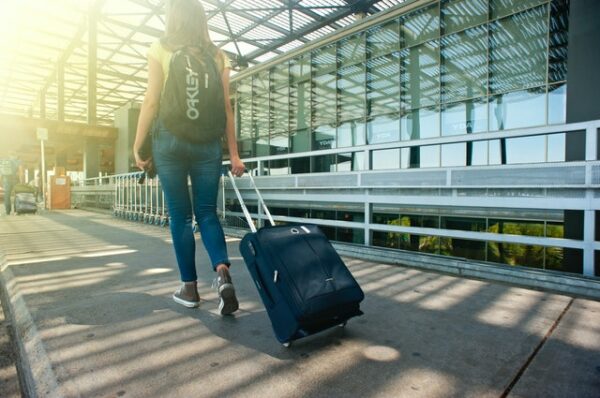 Travel Privileges
The HSBC Platinum credit card comes with free travel insurance coverage.[3] This covers injuries, accidental death, and travel inconveniences (such as baggage loss/delay and trip cancellation delay) during a domestic or international trip.
Caltex Fuel Rebates and Rewards
Like other HSBC credit cards, the Platinum Visa lets you earn a 3% rebate on your fuel purchases at participating Caltex stations nationwide all year round. Your first Caltex transaction will earn a 6% rebate.
On top of rebates, your Caltex fuel purchases using the HSBC Platinum Visa Rebate Card also earns rewards points.
Did this HSBC Platinum Visa review convince you yet? Check out this quick rundown of features.

Read more: Catch These HSBC Credit Card Promos in the Philippines This 2022
HSBC Platinum Visa Rebate Card Alternatives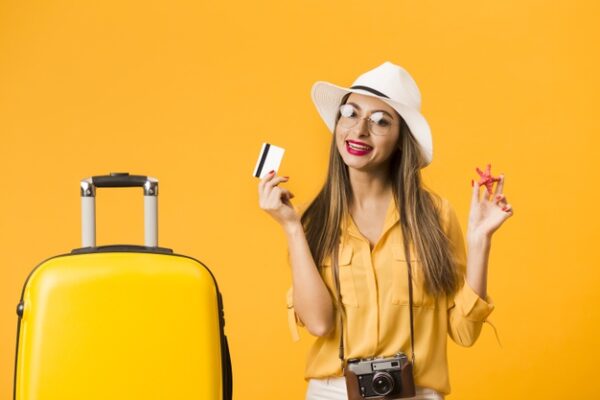 To determine the best travel credit card for you, it's important to shop around and compare the available options first. Now that you know what you'll get from HSBC with this HSBC Platinum Visa review, you might want to check out other travel credit cards that could match your needs and preferences.
Air Miles Cards with Free Airport Lounge Access
Citi PremierMiles Card
Another travel card worth considering is the Citi PremierMiles Card. For every PHP 30 spend, you earn 1 mile that never expires. You can use your earned miles to avail of lounge access at domestic and international airports.

Note: This product is sold by Union Bank of the Philippines, using certain trademarks temporarily under license from Citigroup Inc. and related group entities.
RCBC Visa Platinum
With the RCBC Visa Platinum, you can earn 1 mile for as low as PHP 25 spent abroad or PHP 48 spent locally. You also enjoy free access to 1,300+ VIP airport lounges worldwide, as well as unlimited access to the Skyview Airport Lounge and The Club Manila Lounge.

Metrobank Travel Platinum Visa
The Metrobank Travel Platinum Visa lets you earn 1 mile per only PHP 17 spent abroad and on flights and hotel stays. It also provides free access to over 950 airport lounges worldwide.

No Annual Fee Travel Cards
AUB Platinum Mastercard
If saving money on credit card fees is your priority, the AUB Platinum Mastercard is the ideal choice. No need to pay an annual fee for life. You can even set your own credit card payment due date to ensure you pay your bills consistently on time.

EastWest Priority Visa Infinite
The EastWest Priority Visa Infinite also offers no annual fee for life and great travel perks, like access to over 1,300 VIP airport lounges worldwide, a low foreign currency conversion fee of 1.70%, and free travel insurance coverage of up to PHP 20 million.

Read more related articles:
Final Thoughts
With its slew of travel rewards and privileges, the HSBC Platinum Visa Rebate credit card ticks all the boxes for budget-conscious millennials who travel frequently. It's even more rewarding for those who love to shop and dine.
May this HSBC Platinum Visa review help you decide on the right travel credit card for you. Stay tuned for the next edition of Moneymax Reviews!

Sources: