Been living in the Philippines as an expat for some time now and planning to stay for long? Getting a Philippine-issued credit card is a critical part of managing your finances. It will make living in your second home a lot easier and safer than always paying in cash.
While many transactions in the Philippines are cash-based, credit cards are still useful. You can use a credit card in big malls, upscale hotels and restaurants, gas stations, pharmacies, and other businesses with a Visa or Mastercard signage. Credit cards are also used for electronic transactions such as online shopping, booking flights and hotels, and utility bills payments.
Even if you already have a card from your home country, it makes sense to get a locally-issued credit card for practical reasons. Some businesses in the Philippines, especially the smaller ones, don't accept international credit cards as a payment mode. If you have American Express, Discover, or Diners Club, you won't be able to use it as much as a Visa or Mastercard.
Credit cards in the Philippines are also less expensive to use locally than international cards. For one, you won't be paying a foreign transaction fee for every purchase charged to a local credit card.
Learn more with this comprehensive credit card guide for expats in the Philippines.
How to Choose a Credit Card to Fit Your New Life in the Philippines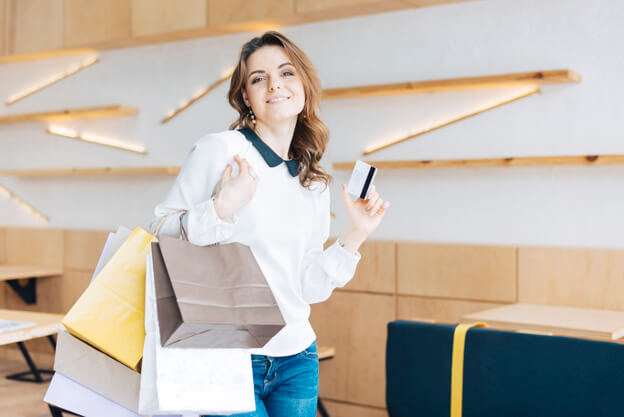 What are the best credit cards for expats in the Philippines? Asking this question to your Filipino colleagues and friends might just leave you with confusing answers. Even your fellow expatriates might give you so many recommendations, you'd have a hard time picking the right card for you.
Only you can determine the card that will be most useful throughout your stay in the Philippines. Why? Because you know exactly what you need in a credit card.
Consider the spending categories where you'll use a credit card most often. Will you use a card frequently for shopping, groceries, fuel, travel, hanging out in bars, or dining in restaurants? List down the expenses you'll usually charge to a credit card. The best credit card offers the highest rewards—at the lowest cost—for your largest spending categories.
Tips on Choosing a Credit Card
Compare credit cards. Make your hunt for the right credit card in the Philippines a quick, hassle-free experience with the help of a credit card comparison site like MoneyMax.ph.
Get a cashback credit card that provides the highest rebates if you're looking for a card to cover your daily expenses (groceries, dining, medicines, utilities, etc.).
Go for a credit card with great rewards for overseas purchases and with no foreign transaction fee if you often travel back and forth between the Philippines and your home country, to visit the rest of Southeast Asia, or for business trips.
Get an air miles credit card if you frequently book flights and hotel accommodations and want to save money on your future bookings.
Choose a shopping credit card that offers rewards and discounts on qualified purchases if you'll use a credit card mostly for shopping in major malls like SM and Ayala Malls.
How Expats Can Apply for a Credit Card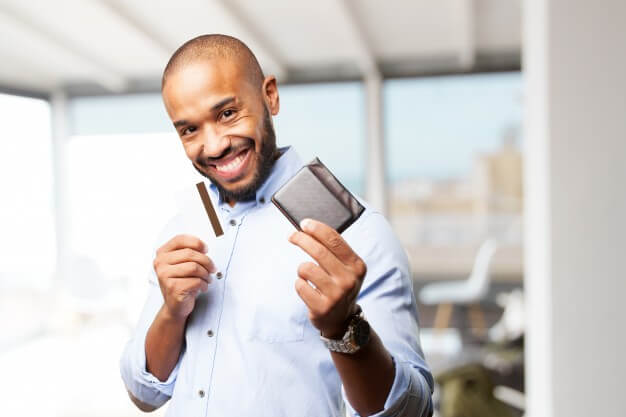 List of Banks that Issue Credit Card to Expats
Bank of Commerce
BDO (Only expats with permanent residence in the Philippines for the past two years can apply.)
BPI
China Bank
Citibank
EastWest Bank
Equicom Savings Bank
HSBC (Only expats who have owned a Philippine-issued credit card for at least one year can apply.)
Metrobank
PSBank
UnionBank
Most major banks issue credit cards to foreign nationals living in the Philippines. You can apply for a credit card from one of the providers above.
Read more: Bank of Commerce Credit Card Promos: Steals, Deals, and Discounts You Shouldn't Miss
Credit Card Requirements for Expats in the Philippines
Generally, banks require these documents from anyone applying for a credit card in the Philippines:
Accomplished credit card application form
Valid ID (passport, company ID, etc.)
Certificate of Employment/Employment Contract
Payslips or income tax return (ITR)
Credit card requirements and application procedures for expats are the same as Filipinos. However, banks require foreigners to submit additional documents as proof of identity and legal status in the Philippines.
You can apply for a credit card if you're between 21 and 65 years old and a regular employee or business owner in the Philippines. You also need to have a landline phone (in your place of residence, work, or business) to qualify for a credit card.
When applying for a credit card in the Philippines, check its minimum gross annual income requirement. You should be earning at least PHP 120,000 to PHP 180,000 in a year to get a basic card. To qualify for a premium credit card, your gross annual income must be at least PHP 420,000.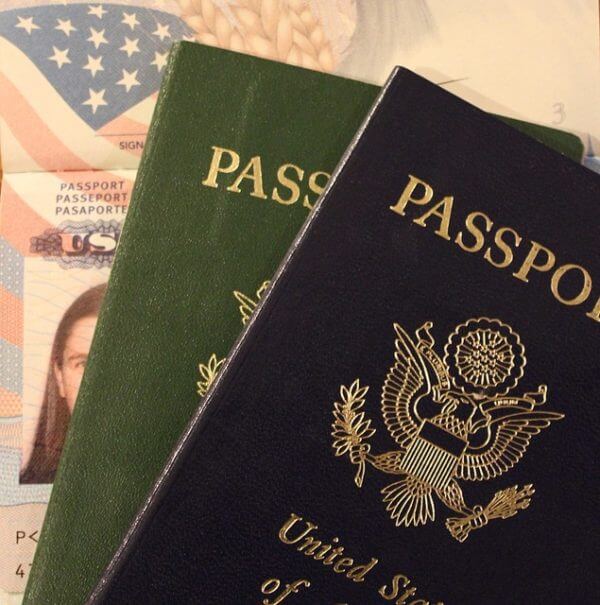 Additional Credit Card Requirements and Documents for Expats:
Present the original copy and submit a photocopy of any of the following documents:
Alien Certificate of Registration (ACR) or ACR I-Card
Immigration Certificate of Residence (ICR)
Work permit and Philippine visa
Embassy certification or accreditation papers (for diplomats and embassy officials only)
Make sure that your documents are valid for at least one year from the time you file your credit card application. Banks don't accept expired documents.
How to Apply for a Credit Card in the Philippines
You can apply for a credit either online or personally in the branch of the issuing bank. Applying online is a much faster and convenient way to get a credit card in the Philippines. But for expats, a walk-in application is better. The bank staff can immediately answer your questions and concerns if you talk to them in person.
For the step-by-step instructions on applying for a credit card, check out these guides:
Is It Safe to Use Credit Cards in the Philippines?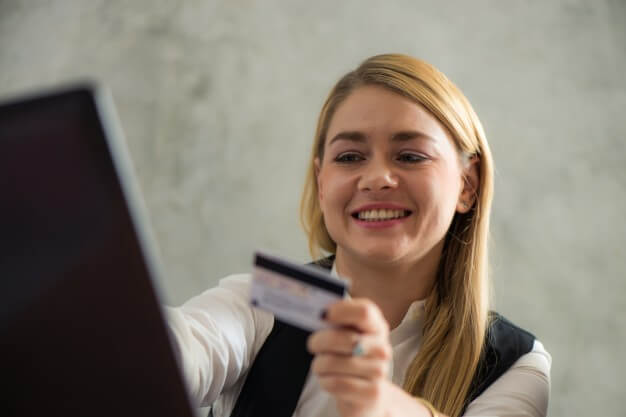 You've probably heard horror stories from your fellow expats about credit card fraud, especially in Manila. Even if you're feeling quite safe here, you're naturally concerned about credit card security—and understandably so.
Credit cards in the Philippines have modern security features such as EMV chip technology and one-time password (OTP) to prevent fraudulent activities. Even so, credit card fraud is a problem in the country, just like in other parts of the world.
Credit Card Scams to Avoid
Watch out for these common types of credit card scams, according to the central bank of the Philippines:
Theft - Stealing of credit card from your wallet or bag
Skimming - Copying of your personal information from a seemingly valid credit card transaction to make fake cards to be used for unauthorized transactions
Identity theft - Scammers posing as bank personnel to get your personal information and make unauthorized transactions using the stolen data
Email phishing - Fake emails purportedly from the bank that ask for your credit card information to use them for unauthorized transactions
Card replacement scam - Scammers posing as bank personnel who ask you to turn in your credit card for an account upgrade
Dos and Don'ts to Secure Your Credit Card in the Philippines
Be very careful when using your credit card to avoid getting scammed. Here are some tips to keep in mind:
Use your card only in major malls (like SM, Robinsons, and Ayala malls), hotels, and other reputable and safe establishments, ideally in a well-lit location with security guards.
Never lose sight of your credit card during transactions.
Never give your personal and credit card information, especially your birthdate, credit card number, expiry date, and CVV number, unless you're sure you're transacting with a legitimate, secure website.
How to Report Credit Card Fraud and Theft in the Philippines
When your credit card is lost or stolen, or if you notice transactions on your card you didn't make, report the incident immediately to the issuing bank. Banks in the Philippines have 24/7 toll-free hotlines you can call to have your card blocked and prevent further unauthorized transactions.
Here are the customer service hotlines of the major credit card issuers in the Philippines:
Banks
Hotlines (Metro Manila)
Hotlines (Outside Metro Manila)
BDO
631-8000

1800-10-631-8000 (PLDT)
1800-3-631-8000 (Digitel)
1800-8-631-8000 (Bayantel)
1800-8-631-8000 (Globelines)

BPI
89-100
1800-188-89100
Citibank
995-9999

995-9999
234-9999 (Cebu only)

HSBC
85-800
1800-1-888-8555
Metrobank
8700-700
1800-1888-5775
UnionBank
84-186 or 841-8600
1800-1888-2277
Final Thoughts
Whether you're an expat on a long-term employment or a foreign retiree in the Philippines, a locally-issued credit card is a useful tool to keep your finances in order. Use your credit card wisely and safely to reap the benefits of owning a credit card in the Philippines.
Discover top credit cards in the Philippines:
Looking for the best credit card for you? Below is a list of top credit card features with discounts and other perks. Compare your options with Moneymax!
| Category | Description |
| --- | --- |
| No Annual Fee Credit Cards | Want to save money with your credit card? Skip the annual fees with these top cards. |
| Rewards Credit Cards | Earn more rewards points with these best rewards credit cards! Ideal for online shopping and everyday spending. |
| Cashback Credit Cards | Earn cash rebates with every purchase with a cash back credit card. Ideal for groceries and dining. |
| Travel Credit Cards | Are you a frequent traveler? These best travel credit cards are ideal for racking up air miles and other travel rewards. |