According to GlobalData, a data and analytics company, card payments in the Philippines will grow by 10.1% to reach ₱2.5 trillion this 2023.[1] Apart from the wide variety of credit cards and exciting perks offered by banks, the convenience of credit card online applications may have played a part in this growth.
Traditionally, you'd need to head to your bank's nearest branch to apply for a credit card. You'd have to fall in line to submit your requirements and wait for approval, which can be time-consuming.
But thanks to modern technology, long queues for credit card applications are now a thing of the past. Potential customers can now apply for a credit card online from the comfort of their homes.
Why You Should Apply for a Credit Card Online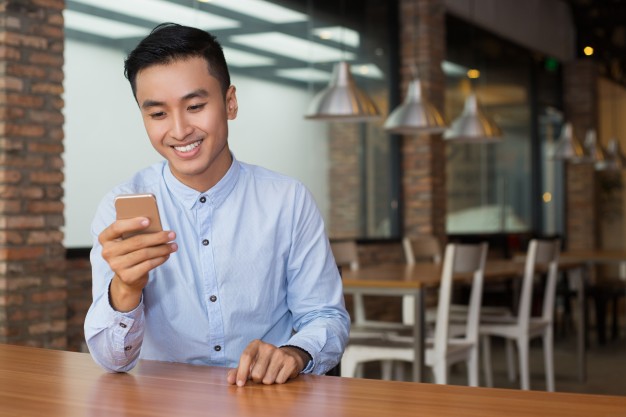 Is it better to apply for a credit card in person or online? A credit card online application offers various advantages compared to its traditional counterpart. Here are some of them:
✔️ Convenience
This is probably the number one reason why a lot of people prefer online credit card applications. You don't have to spend time going to your preferred bank's nearest branch and waiting in line.
You can just submit your requirements for a credit card through your preferred bank's website. All you need is a computer with internet access.
✔️ Access to a Wide Range of Credit Card Products
Traditionally, if you want to compare credit cards from various issuers, you need to visit each institution separately or call up different hotlines to review their offerings.
These days, you can look up credit cards offered by various issuers online. Some websites also let you compare different types of credit cards based on your needs and lifestyle. You can also sign up for a credit card online through these websites.
✔️ Shorter Processing Time
Credit card online applications are usually faster to process. Simply fill out the application form and upload a copy of your requirements.
Unless you have issues with the requirements, your application can be approved as fast as a day after submission.
✔️ Safer Application Process
Is data security one of your primary concerns when using the internet? Fortunately, credit card online application is generally safe and secure. Banks and other credit card application platforms ensure that their systems protect each customer's private information.
What to Do Before Applying for a Credit Card Online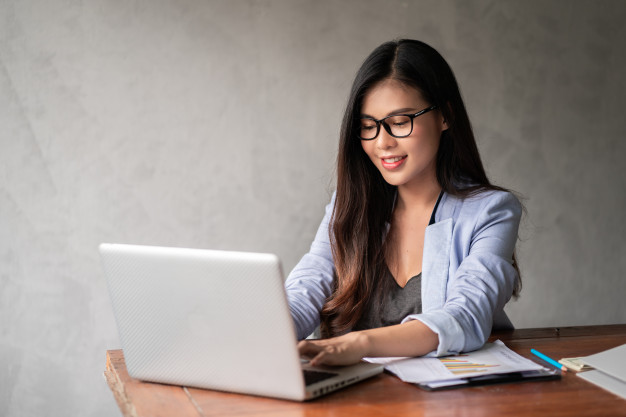 While it takes only 20 minutes to fill out your credit card online application, preparing the requirements takes longer than that. Here are a few pointers to consider before applying for a credit card:
👉 Identify Your Needs
There's no one-size-fits-all credit card. Different credit cards suit different individuals, so you need to consider what you want, need, and can afford.
The following can help you determine which type of credit card may best suit you:
Purpose of the card. What do you plan to use the card for? If you need a credit card for general spending, a low-interest credit card may suit you the best. However, if you need a card for debt consolidation, you may have to do more research as there are a lot of options in the market.
Your spending habit. How much can you afford for monthly repayments? Apart from your would-be credit card, what other debts do you need to pay? Determine how much of your monthly budget goes to paying debts. If loans take up most of your finances, perhaps adding a credit card into the mix isn't a good idea.
👉 Know the Different Types of Credit Cards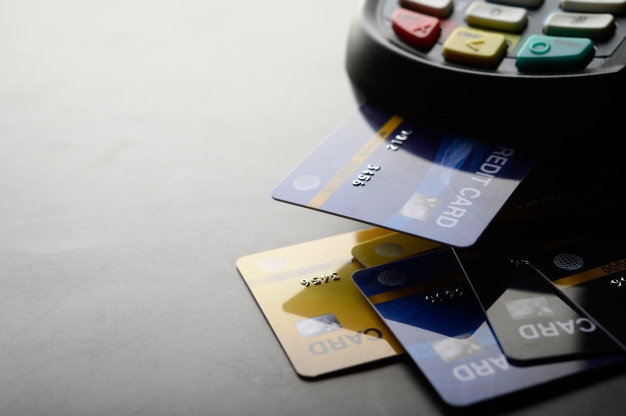 Different credit card types appeal to different people. Here are some of the types available in the market:
Standard credit card. This is the easiest card to qualify for because of its low minimum requirements. It also comes with more affordable annual fees compared to other credit card types. However, it also usually doesn't offer any rewards.
No annual fee credit card. As the name suggests, this kind of credit card doesn't have any yearly fee to maintain.
Rewards credit card. This type of card offers rewards on purchases made using a credit card. You can earn points every time you use your card and redeem them for cash rebates, gift certificates, and other perks.
Cashback credit card. With this type of card, you get some of your cash back when you make a credit card purchase. It's ideal if you want to save some money every time you use your card.
If you're ready to explore some credit cards, check out the following:
👉 Don't Rush It
Take your time and research various credit card products and issuers in the market. Don't jump at the first credit card deal on your search results. Spend time comparing credit cards to find the best one that suits your financial needs.
You can compare your credit card choices based on the following:
Interest rate
Annual fee
Penalty charge
Supplementary card and additional fees
Rewards program and other perks
Related reading: 12 Credit Card Fees in the Philippines to Watch Out For
👉 Check the Requirements
It's futile to submit a credit card online application if you don't qualify. Check the eligibility and requirements of your preferred bank before filling out an online form. Prepare any documents you may need beforehand as well.
Credit Card Online Application in the Philippines: Basic Requirements
Here are some general conditions to meet and requirements to collate before applying for a credit card online:
Must be at least 21 years old
Must be a Filipino citizen or a local foreign resident
Must have a gross annual income of at least ₱120,000
Accomplished online application form
Government-issued valid ID
Proof of income such as payslips, latest BIR form 2316, and Certificate of Employment
DTI or SEC registration (for self-employed applications)
Alien Certificate of Registration (for foreign applicants)
Your issuing bank may ask you to submit additional requirements and fulfill other eligibility criteria. Check the website first before submitting your credit card online application.
How to Apply for a Credit Card Online in the Philippines
Where and how to apply for a credit card in the Philippines? Here are the steps to applying for a credit card online:
Visit your preferred bank's official website and go to its credit card online application page.
Fill out the online application form. Ensure that you provide your complete information to avoid delays in processing.
Take photos of the required documents and upload them as part of your application.
Double-check the details you provided in your online application form.
Once you're sure everything is complete and accurate, submit your application.
Wondering how long credit card applications take? The processing time for credit card applications can take as fast as one business day after you submit your form. However, it typically takes three to 10 days to get any update about your credit card application.
Apart from your preferred bank's official website, you can also file your credit card online application through comparison websites like Moneymax.
Moneymax partners with different banks in the country to provide a tailored and hassle-free application process. It also lets you narrow your credit card choices based on the information you provide. More importantly, Moneymax is also safe to use, making sure that your information is secure.
Using Your Credit Card Responsibly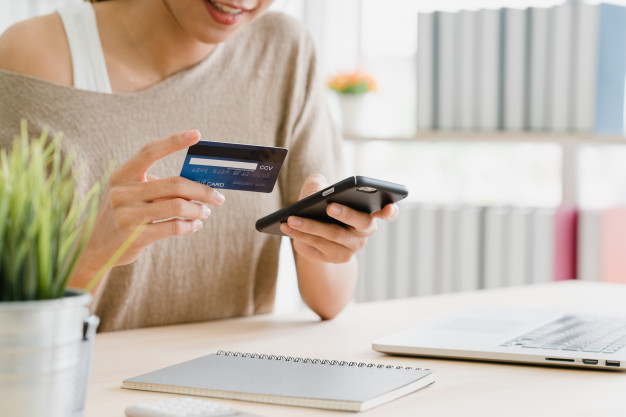 After your credit card online application is approved, you can now use your credit card. But before you go on a swiping spree, be mindful of having too much credit card debt.
It's a problem for some Filipinos. According to Bangko Sentral ng Pilipinas (BSP) data, credit card delinquency rates were at 3.26% in the first quarter of 2023.[2]
However, when used wisely, a credit card can help you build your finances. Here are a few tips to help you become a responsible credit cardholder:
👍 Pay Your Bills on Time
Delays in credit card payments can result in penalty charges. Some banks charge up to ₱500 every month for delayed payments.
Pay your bills in full every month to avoid any penalties. It's also a great way to keep your interest rates low and improve your credit history.
👍 Spend What You Can Afford
If you don't want to end up with any card delinquency, you need to stay out of credit card debt altogether. Use your card only for what you can afford and pay your bill in full.
It may seem challenging, but it can help you avoid getting into credit card debt and paying hefty penalty charges.
👍 Track Your Spending
Stay on top of your expenses so you can plan your monthly budget and see if you've reached your credit limit. Track your credit card spending by checking your online account frequently, saving your receipts, and maintaining a ledger.
👍 Check Your Credit Card Statement
View your credit card statement monthly. It contains important information such as your credit card balance, monthly charges, deadlines, and points earned, which you can redeem for perks.
Related reading: Money-Saving Credit Card Hacks in the Philippines You Should Check Out
Final Thoughts
Applying for a credit card is easier than ever because of the internet. While it only takes a few minutes of your day to submit a credit card online application, you must do your due diligence to find the card that fits your needs the best.
Once you have your credit card, use it wisely to avoid any debts that may strain your finances.

Sources: