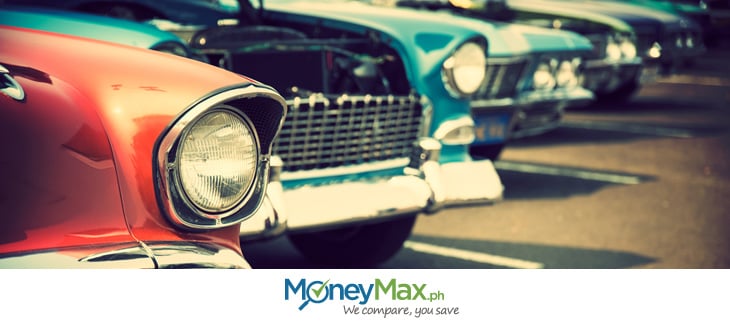 Car lovers come in all shapes and sizes. While many may prefer the sleek, modern designs of the last decade, there are also those who prefer cars from a simpler time – before cars were revolutionized to include more technology, increasing safety and removing some active roles from drivers.
The thing about buying vintage cars to add to your collection is that it's costly. Aside from the fact that you will have to pay extra for insurance owing to the car's age, there are other costs that may chase most other car buffs away. But for the beginner buyers, there are some things that you need to remember.
Here's your guide to buying vintage cars.
Decide what you want
A vintage car, for starters, is old; older than you, maybe the same age as your grandparents. The fact remains that there isn't any point to buying a car that age unless you know precisely what it is you want.
A clear idea of what kind of car you want, along with what you plan on using it for are two of the first steps to determining how much you might eventually have to shell out. Don't be afraid to be specific about it – after all, it's more than just a transportation solution to you at this point.
Do your research
The great thing about the information age is that a few clicks of a mouse can yield results. Every car made should have at least one webpage dedicated to it, with some of the more popular vintage cars having way more information – like whether or not the car's body is made of fiberglass or steel.
Look up buying guides to get a rough estimate of market values for the cars on your list. Take in an auto show or two to get to know people who already own vintage cars and figure out what you're in for. The research you do might just help save you money when you finally go for your purchase.
A simple search for vintage cars for sale in the country will bring up listings on buy and sell websites. For example, one of the most recent listings – as of writing – is a 1967 Chevrolet Camaro with its original V8 engine.
Read more:
Bring a magnet
Antique car appraiser Allan Lewis wrote in a piece for Vintage Car Connections that one should always have a thin, cheap magnet with them when looking at possible buys. The reason for this is in order to spot locations on the car that have been hammered out for dents or to track rust damage.
Doing this helps you spot the real deal among those who claim that the car has its original body with absolutely no rust. Listings for vintage cars, such as those posted on Phil Motors[1] and Classic Speed, Inc[2]. will give you the bare minimum, so be sure to ask other questions as well.
The year matters
As with modern cars, past models also changed year on year. There may be features and options that weren't there for a 1970 Camaro that's present in the 1980 Camaro, which makes the latter a better investment for a classic car.
It goes without saying that the older the model, the more it costs – especially if it's been maintained to be in its original condition, as in the case of the Camaro mentioned above, which retails for a cool Php 2 Million.
Ask yourself what you want it for
Most people will say they want a classic car because it's an investment, something to show off now and again. Andy Sta. Maria, a vintage car collector, said in a 2012 talk on vintage cars at the Trans Sports Show that "the only valid reason to buy a vintage car is you sincerely love the car."
It's the most important question you must ask yourself before you embark on the journey. Most classic car fans will take on a long period of restoration on a single vehicle, making it look as close as it can be to the original.
Final thoughts
This guide is a quick way to figure out whether or not a vintage car is totally in your wheelhouse. The truth of the matter is that you'll be investing time, a LOT of money, and effort if you want to reach the goal of having a vintage car in your collection.
There's a pay-off to it, in that you'll feel like you own a piece of history – of a simpler time when the roar of a V8 big block was the only thing that mattered. If you realize you'd rather just look, there's always the Trans Sports Show, or The Fast and The Furious.

Sources: